Applied Research
We're where a sustainable industrial future meets the advanced technology to make it a reality. The diverse perspectives we bring to a problem reflect our expertise across a broad variety of industries and our strategic partnerships with the businesses, government agencies, and research bodies driving innovation in sustainability.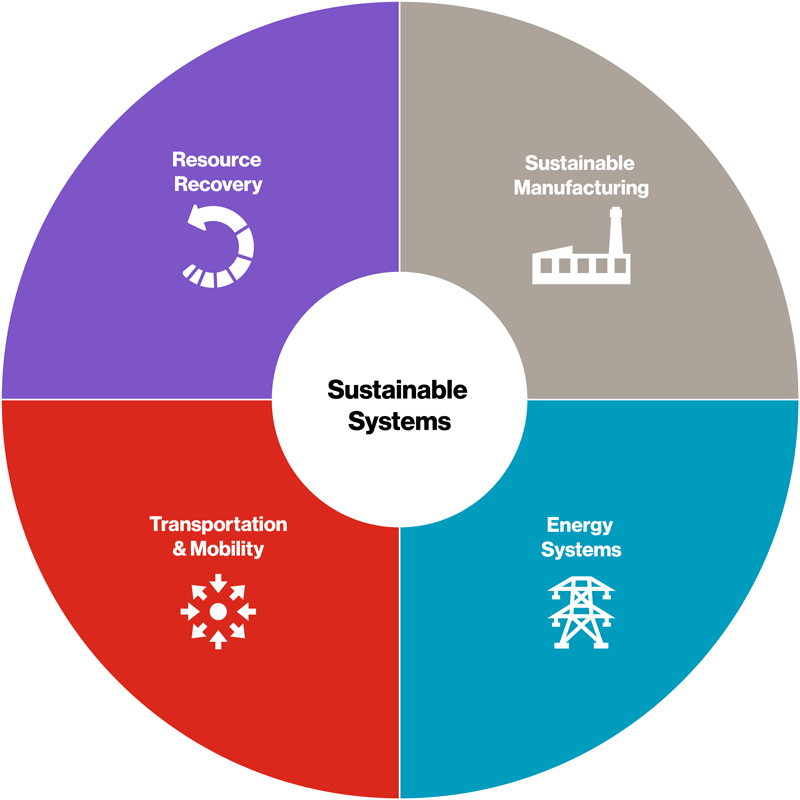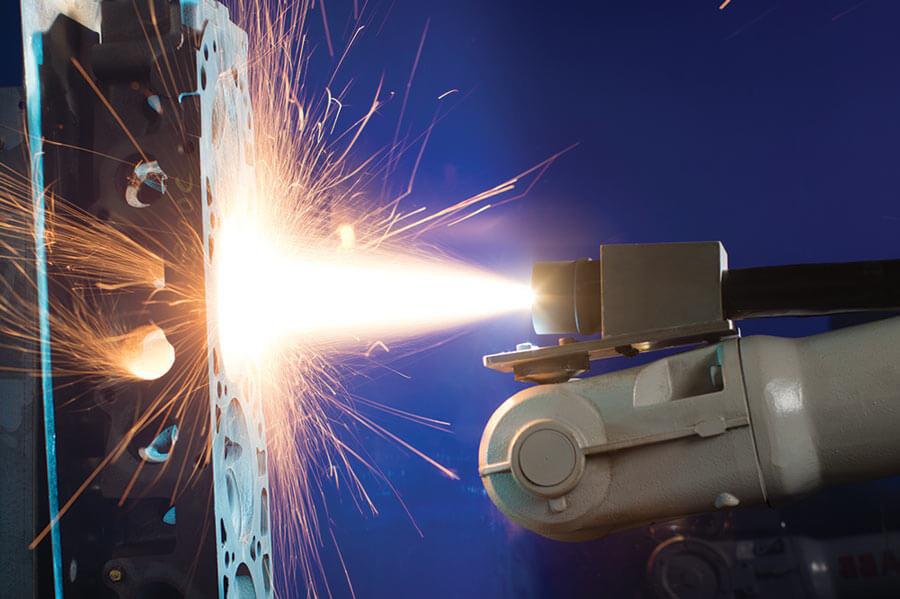 Resource Recovery
New technologies are emerging that can be used to recover and recapture the embedded value typically lost when products reach the end of their life cycle. A large focus of our research explores this area, where digital data technologies can be leveraged to inform smooth production, recovery, and remanufacturing of common consumer goods. 
Focus areas:
Sustainable design 
Digital integration of design and manufacturing
Intelligent product support or process data collection
Lifecycle engineering, management, and remanufacturing
Intelligent product support or process data collection
Design for re-X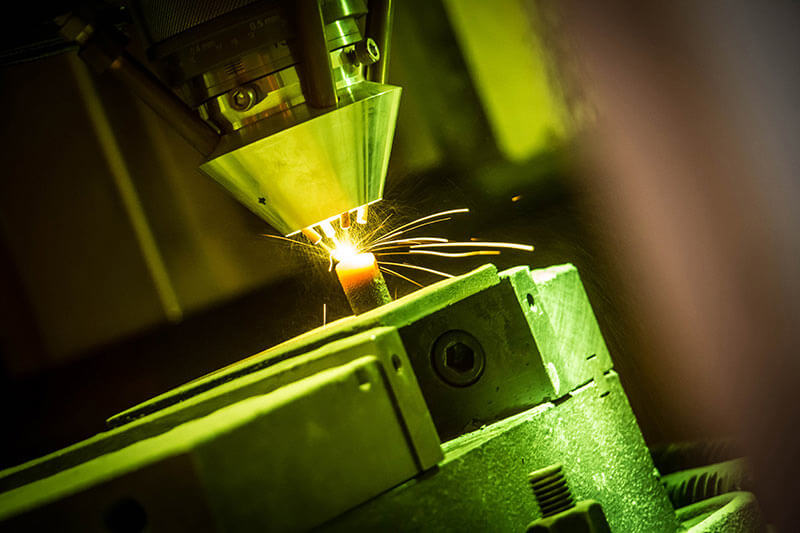 Sustainable Manufacturing
Advanced technology and intelligent decision-making can realize new efficiencies and reduced risk within a production process, resulting in more cost-effective, less wasteful manufacturing. Our research approach to manufacturing is scalable, considering systems-level decisions on the one hand and product design and materials on the other.
Focus areas: 
Resource management, energy, and efficiency
Environmentally-friendly production, materials, and suppliers
Analytics, machine learning, and decision analysis
Smart and connected factories
Autonomous systems
System-wide monitoring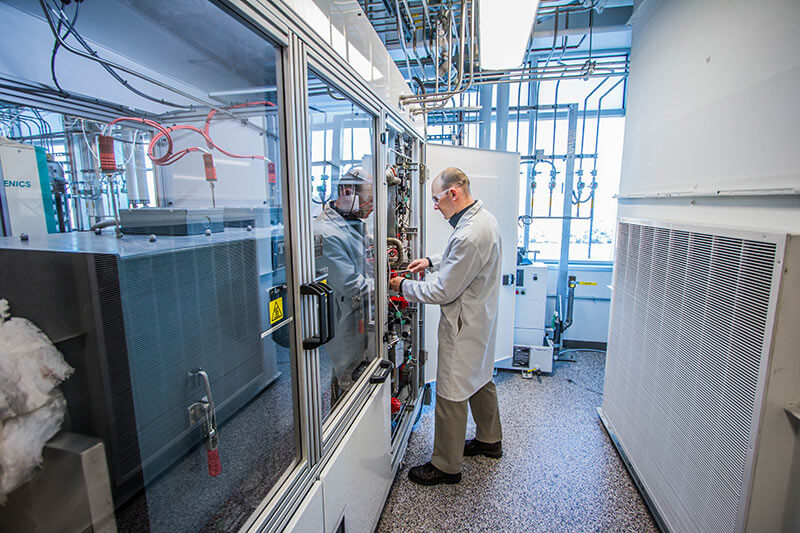 Energy Systems
Industry consumes vast amounts of energy. Our research in this area seeks to counter this trend by applying methods to reduce the energy consumed in the production, distribution, use, and disposal of products and industrial materials. Technologies include intelligent sensing and control, optimization, and modelling techniques for buildings and energy systems. 
Focus areas: 
New technology commercialization
Microgrid control and integration
Building and process energy analytics
Advanced energy conversion and storage systems
Waste-to-X technologies
Alternative and renewable fuels and power systems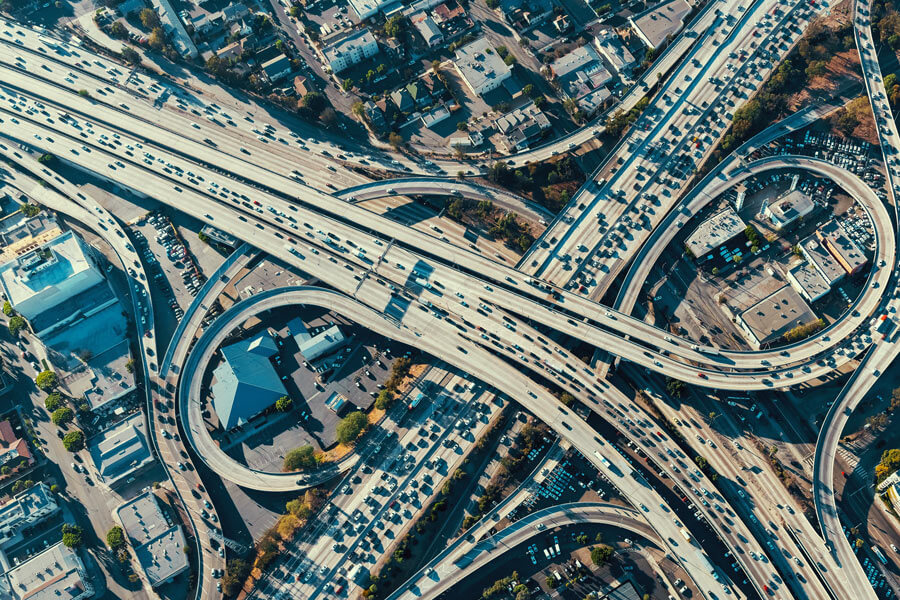 Transportation and Mobility
The rise of smart cities and increasingly connected transport networks demand new technology platforms, like autonomous vehicles, sensors and components, software, and communication tools. We are exploring practical applications of these that will enable more intelligent and effective mobility systems. 
Focus areas: 
Intelligent or smart transportation technologies and systems
Vehicle health monitoring technologies
Fleet logistics systems
Autonomous transport for people and goods