MAGIC Spell Studios teams show off at national Game Developer's Conference and PAX East
Students showcased their games to the public and networked with industry professionals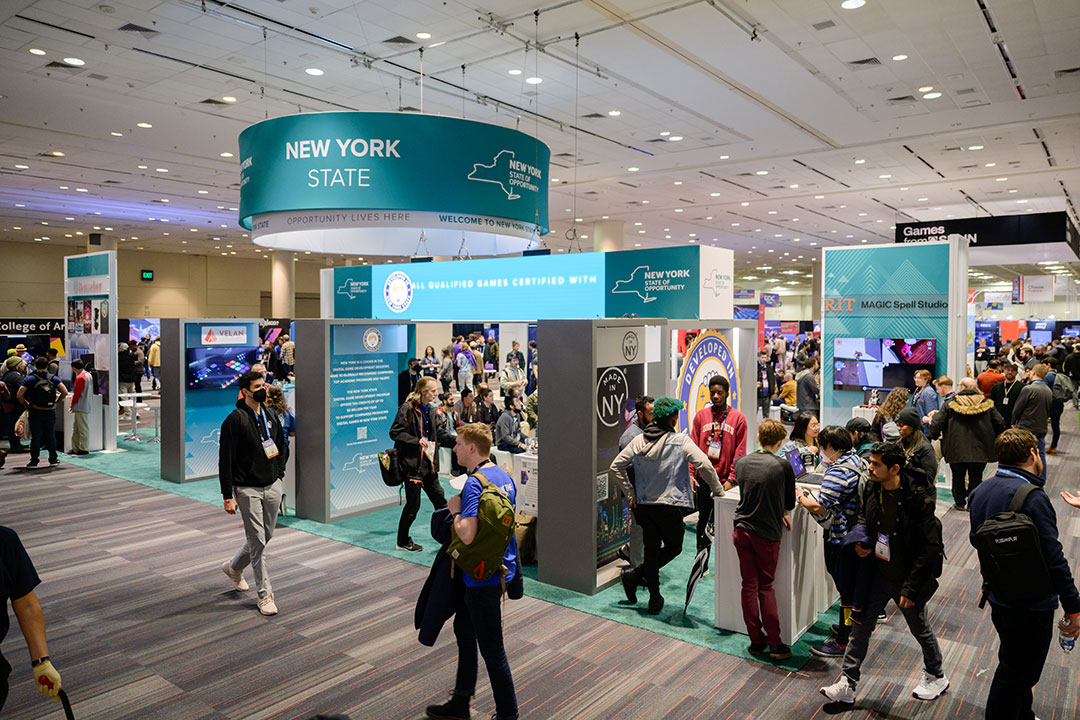 When fourth-year new media design student Hannah Bailin heard about the chance to go to the Game Developers Conference (GDC) with RIT, she said it was an opportunity she could not pass up. And this year, in addition to MAGIC Spell Studios' decade-long tradition of sending teams to GDC, it sent teams to PAX East for the first time.
Bailin and film and animation (3D animation option) MFA student Graziela Larroca both travelled to GDC in San Francisco in late March to present the game That Damn Goat. When explaining her experience at GDC, Larroca, who is from Syracuse, N.Y., and who works as the student lead environmental artist for That Damn Goat, said "I felt like I really belonged in this industry. Seeing the smaller booths for the indie studios and the colleges and what they were presenting was also exciting because it makes it feel more real, like it's something that is achievable for someone like me, because there's people my age or with similar backgrounds, and they're crushing it. For someone that wants to continue making games in the future, that's really exciting."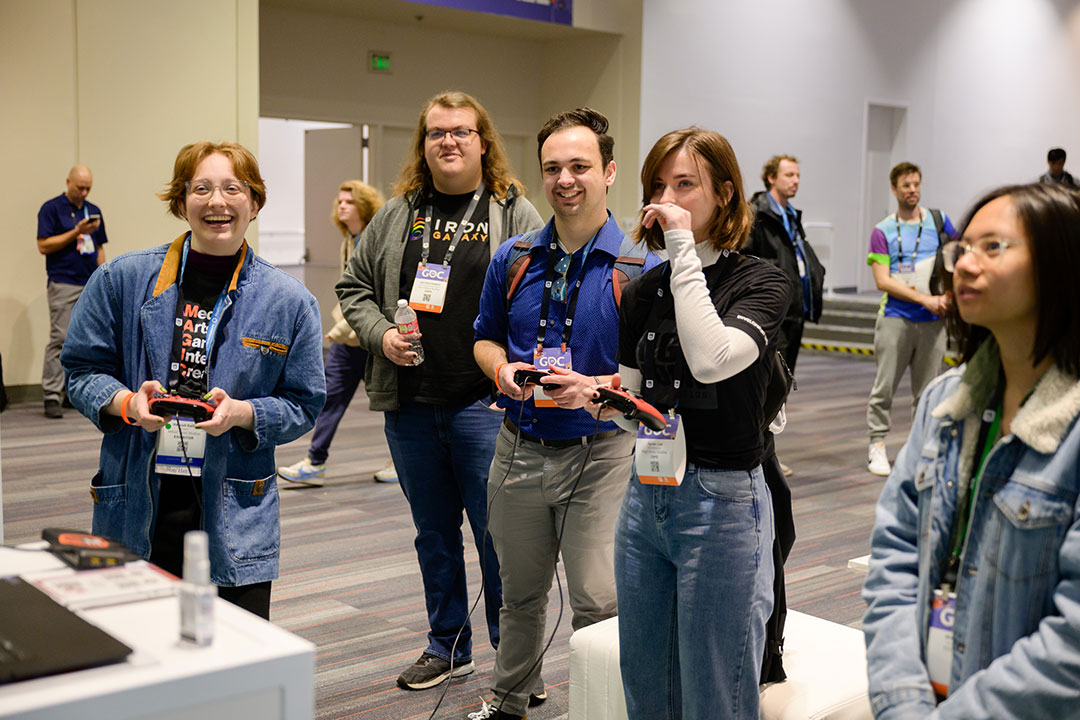 Shaelyn Giampetroni/Empire State Development
As one of three universities named a Digital Games Hub by Empire State Development, RIT's booth sat within the New York state pavilion, a new creation at this year's conference to showcase the state's booming game development industry.
"GDC is the largest conference for developers in the country," explained Jennifer Hinton, the director of games industry relations at MAGIC Spell Studios. "MAGIC's presence in the New York state pavilion will not only to shine a spotlight on RIT, but also on RIT's role in the larger game development ecosystem."
PAX East in Boston was also held in late March and provided a similarly encouraging experience for Whit Kluttz, who graduated from the game design and development program in January. He displayed the game Idol Hell. "Definitely a humbling thing about PAX East was talking to people, seeing people buy our game, engage with it, and talking with other devs," said Kluttz, who is from Greenville, S.C., and creative director for the game. "That was super uplifting and super validating."
Teams from MAGIC Spell Studios also displayed the games Wander Vyrosa, That Damn Goat, and Raw Metal at PAX East, the last of which was included in the PAX Rising Showcase.
Both conferences provided rich opportunities for meeting and networking with a broad array of professionals in the gaming industry. "It was an industry that I didn't think would be possible for my discipline," said Bailin, who is from Huntington, N.Y., and serves as the user interface and user experience (UI/UX) designer for That Damn Goat. "And the conference was really enlightening, even though there weren't a lot of other people who were UI/UX designers, I was able to find them. It's those little connections that mattered, and I was glad I was able to experience them in a space that I didn't think I would be able to."
Kluttz echoed this appreciation for connecting with others: "My favorite part was getting to meet up with other teams. It proved to be an amazing opportunity to go to other booths and really get to know other developers."
"These are students who worked really hard for us, who've made really cool things, and students that we think have great potential to go into the industry," Hinton said. "This is an opportunity for us to help them get a leg up not only for themselves, but also to represent us to the industry itself."
Topics