New students receive informative welcome with First Class Academy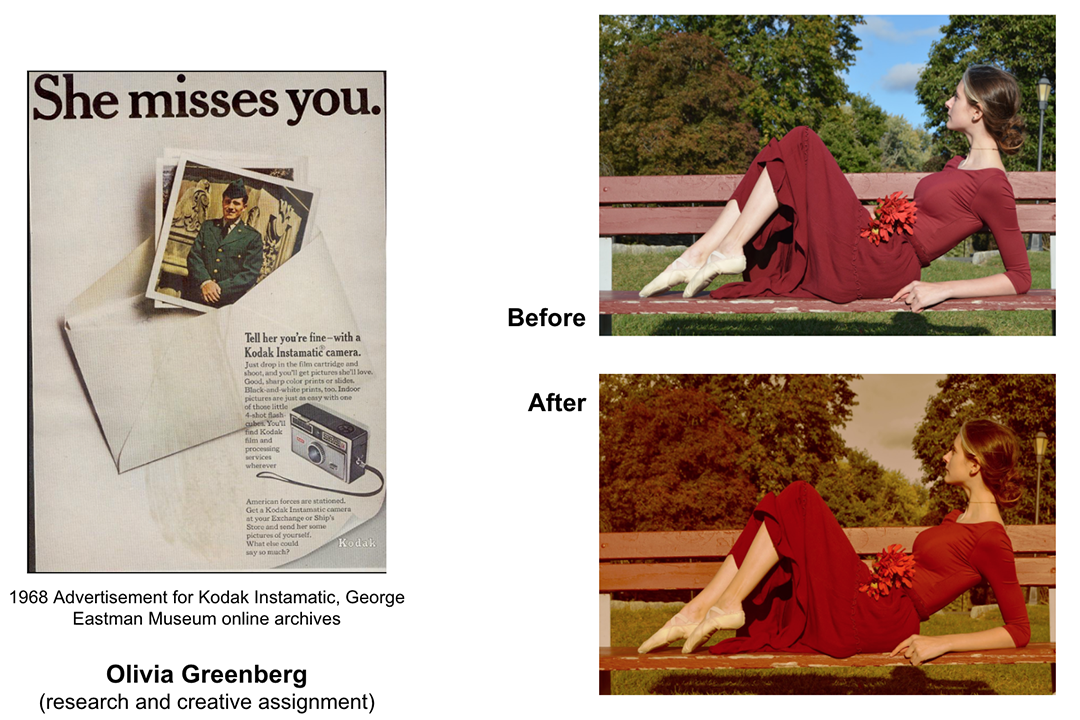 Olivia Greenberg
A whimsical video packed with insightful conversation and striking visuals plays, as Assistant Professor Peter Pincus guides viewers through important lessons in crafting relationships, critique and more. 
This summer, Pincus made many of these videos, featuring alumni and faculty of RIT's College of Art and Design. Each provides a glimpse at the career of the individual, setting the backdrop for virtual artist talks and open interviews with 50 new college students.
This was the view of one of the College of Art and Design's three First Class Academy summer courses. The RIT-wide program is a tuition-free, credit-bearing online experience that introduced incoming freshmen to the RIT and Rochester communities. More than 25 classes were offered ahead of new students' first semester at RIT. 
Pincus' course, College of Art and Design Alumni: Community and Beyond, explored the college's rich alumni community by directly engaging with it throughout the six weeks. 
Pincus arranged live Zoom interviews with faculty and alumni where students asked questions to gain a sense of what the college, and post-college, experience holds. The interviews were tied to themes that drove weekly art and writing assignments. 
"All of this revolves around interviews," said Pincus, who teaches Ceramics.
For example, Week 2's theme of "Crafting Relationships" challenged students to interview a classmate about a cherished childhood object of theirs, and then recreate it at home using available materials. At the start of the fall semester, the students will swap objects with their interview mate so that everyone ends up with a new iteration of their childhood item.
More than a dozen alumni and faculty interviews were conducted, including with Chloe Coleman '13, Photojournalism option (Photographic and Imaging Arts BFA), Associate Professor of Graphic Design Mitch Goldstein, Michael Kelly '17 MFA (Industrial Design), Ann Miller-Michaels '94 (Interior Design), Kimberly (Miner) Madore '06 (Film and Animation), Adam Rogers '12 MFA (Furniture Design) and Assistant Professor David Schnuckel '10 MFA (Glass).
The course was designed in coordination with Lisa Vasaturo, director of alumni relations for the College of Art and Design. 
Appreciating Rochester's photography history
With RIT's placement in a birthplace of photography, students learned about Rochester's significance in the global development of the media form, and how the rich history of George Eastman and Kodak connects with the rise of digital and social media. 
Why Photography Matters: Rochester Edition was a First Class Academy course taught by John Aäsp, College of Art and Design gallery director.
Students completed hands-on assignments that explored, among other themes, how we're all more engaged with the photographic world than ever before. One assignment challenged students to find a vintage Kodak advertisement in the online archives of the George Eastman Museum and make their own photograph, relevant to the time period and inspired by their research.
"One of my favorite parts of the class included looking at older photos from different time periods (the 1800s or the 1940s) and then challenging myself to re-create them," said Olivia Greenberg, a first-year student in the Photojournalism option of the Photographic and Imaging Arts BFA from Rockaway, N.J.. "Not only did I learn new techniques in taking photos, but I was able to get ideas from other classmates, feedback from teachers and share my work with other students."
Greenberg said a lot of enriching information about Kodak's creation in Rochester and the city's deep-rooted photography heritage was conveyed in six short weeks. 
"I feel so much excitement to be able to learn the art of photography in such close proximity to where it all began," she said. "I feel that now I am able to take such pride in the advancements of photography after having learned its deep, difficult and inspiring history. 
"I absolutely feel that I am more connected with not only Rochester, but Rochester's deep connections to photography. I was already so excited to come to RIT for their amazing photography programs, but to learn how close I will be to the headquarters of where modern-day photography began is incredible."
Vibrant welcome to Rochester
For fans of public art, Rochester is an oasis. 
In a First Class Academy course led by Erich Lehman, Systems Administrator in the College of Art and Design, students looked at the lush origins of modern graffiti in their new home. Exploring Street Art, Graffiti and Murals in Rochester was a survey of the works and efforts that have transformed the city into a world-renowned public art gallery over the last 30 years. 
Lehman said his goal was to connect students with Rochester and get them "invested in the city." And, he said, what better way to do that than educating them on a free, public art gallery that is open 24/7. 
"It starts engaging the students with their new home — that it's more than just the campus," said Lehman. "It's this vibrant community that has so much history in all different sectors, especially in this public art scene. It's about discovering the city and all that it can add to a student's experience while they're at RIT."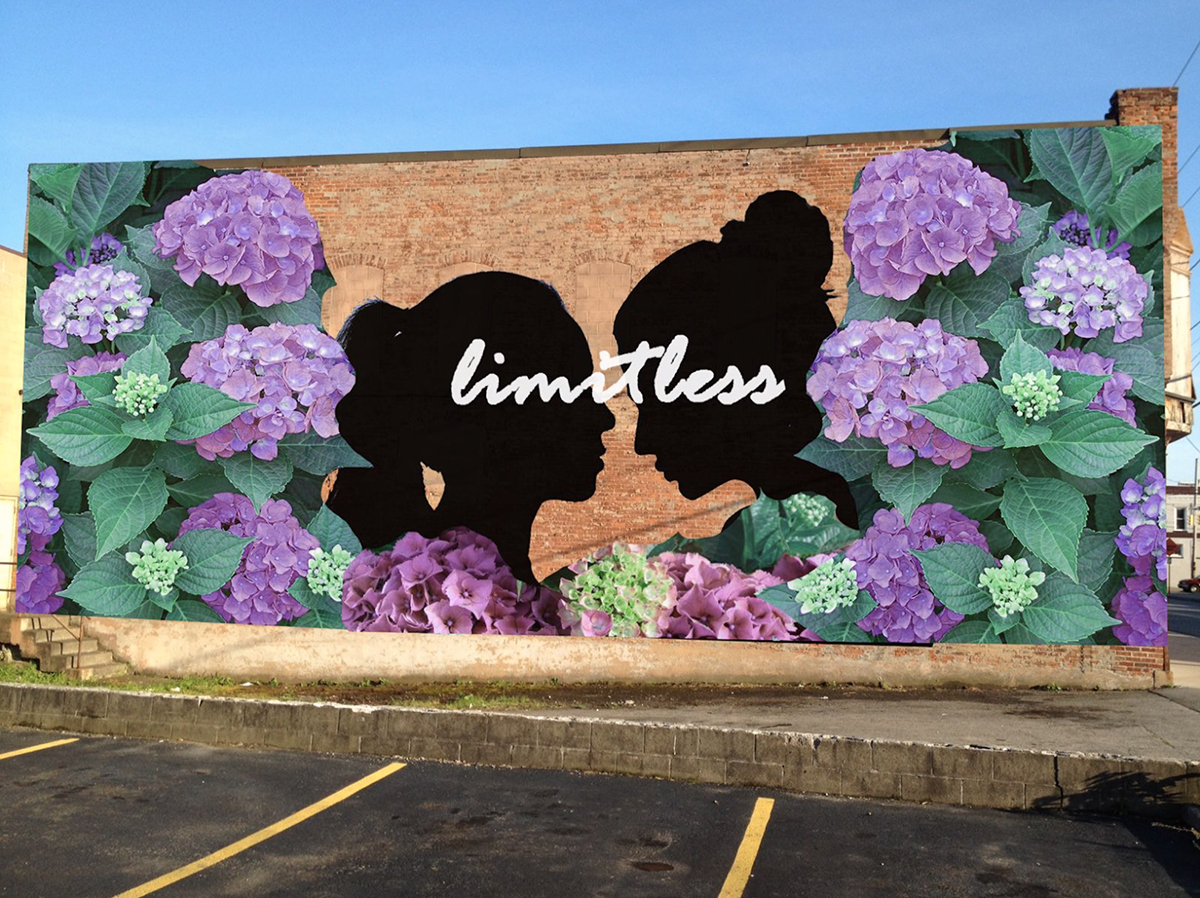 The course took the form of an art history class, buoyed by demos on creating the same type of visuals that were studied. In addition to consuming videos, readings and interviews with instrumental figures in Rochester's street art history, students produced tangible output, such as stencils and composites of their own potential murals on supplied images of bare walls. Students also participated in online discussion forums to further analyze the artwork and concepts they learned about in class.
"The students got to hear it directly from the source," Lehman said of the video interviews with iconic muralists and artists. Lehman himself is a champion for local arts, responsible for facilitating the execution of many of the city's wall murals. "It made learning more engaging because little anecdotes get peppered in that really brings the history to life in memorable ways."
The class focused on many artists and local public art projects, including Rochester graffiti legends FUA Krew, Her Voice Carries, Shawn Dunwoody, Roc Paint Division and WALL\THERAPY — an initiative Lehman has first-hand knowledge of. 
WALL\THERAPY is an art intervention project that uses public murals to transform Rochester's urban landscape, foster community and offer inspiration. Since forming in 2011, the campaign has beautified more than 100 city buildings with massive, meaningful paintings by local, national and internationally-known artists. Lehman, after joining in late 2011, has been co-curator and lead organizer of the project since 2013.