Portfolio review event punctuates professional development class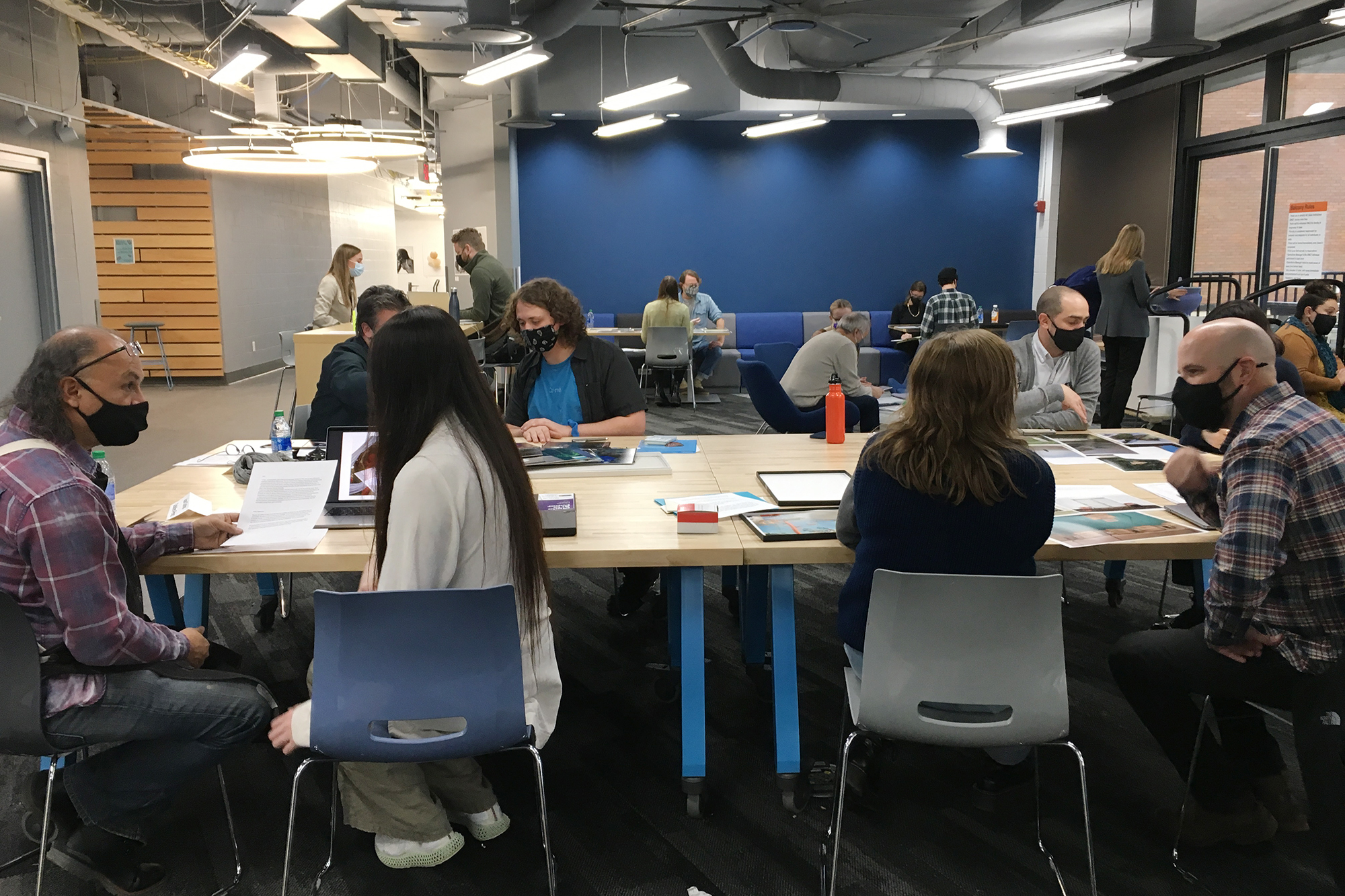 A group of accomplished visual arts professionals helped deliver substantive closure to Professor Carole Woodlock's Professional Development for Artists course this fall. 
Eleven experts from various fields met with the class' 16 students for end-of-semester portfolio reviews Dec. 6 in the School of Photographic Arts and Sciences' recently-renovated Airport Lounge. 
Throughout the semester, students in Ceramics, Fine Art Photography and Metals and Jewelry Design developed essential professional skills and materials — including portfolio refinement, personal website maintenance, resume writing and researching exhibition opportunities (a course requisite is to apply for exhibitions). With those lessons in tow, they engaged in intensive meetings with reviewers that punctuated a semester of diligent career preparation.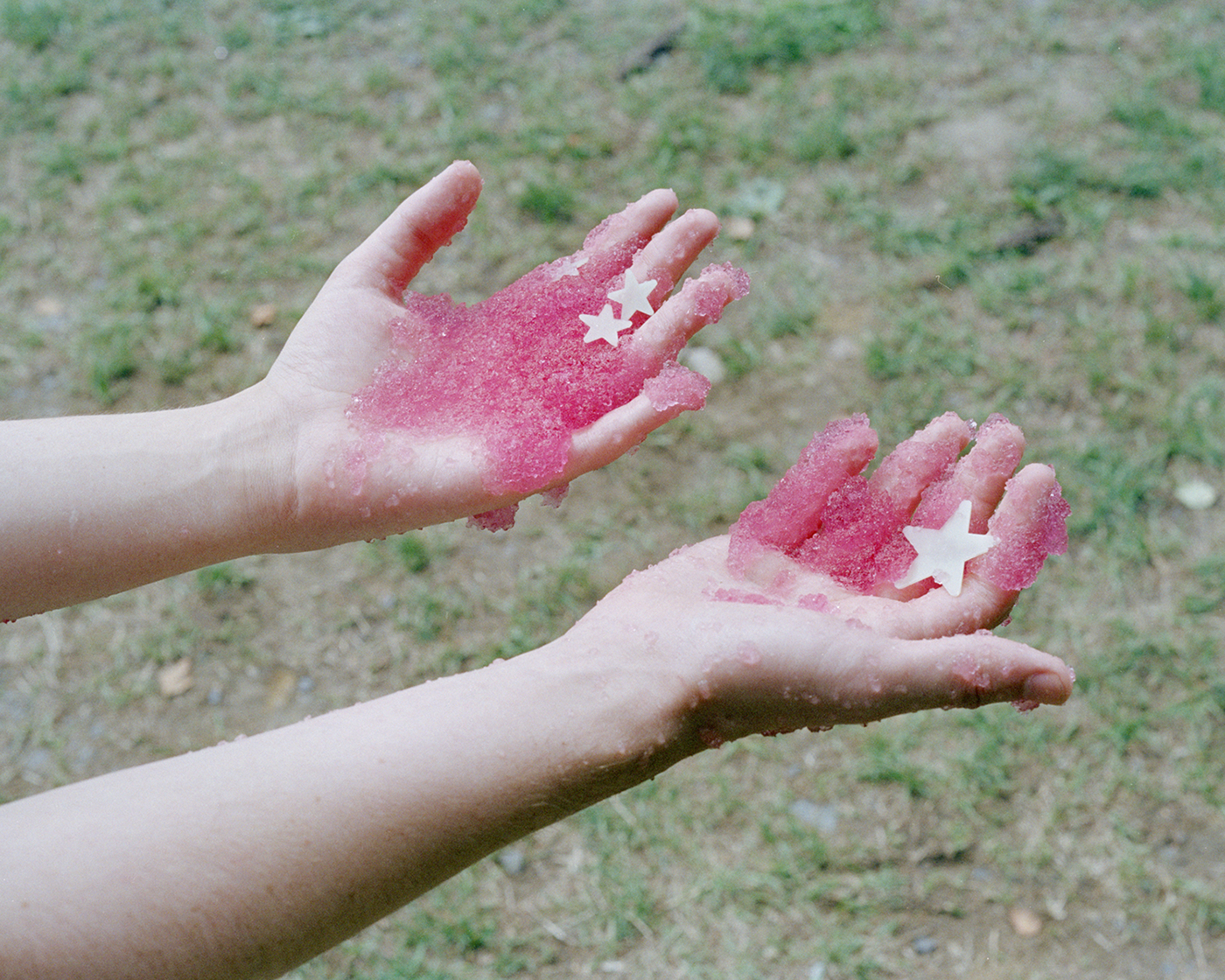 Lyz Rider
Third-year Fine Art Photography student Lyz Rider said the reviews and class as a whole validated the creative direction of her recent work. She credited the reviewers with giving "interesting and diverse feedback that I wouldn't have been able to acquire without this opportunity."
"Up until this point, I've largely considered my work to be mundane and simplistic, but so many of my reviewers disagreed with using the term 'mundane' to describe the everyday scenes I was capturing," Rider said. "They constructed narratives within my work that I had never seen or considered before. There is so much possible meaning within my work that I wasn't consciously aware of. Most importantly, this experience gave me a great boost of confidence."
The review sessions were led by faculty and staff from numerous disciplines in RIT's College of Art and Design as well as internationally known photographer Bryan Graf. The RIT reviewers were:
Throughout the portfolio review event, students presented their work to assigned reviewers, who all met with six students for 20 minutes each. The one-on-one conversations — which were "robust and energizing," Woodlock said — provided a platform for discussion about the students' work and carving a successful career path in the visual arts.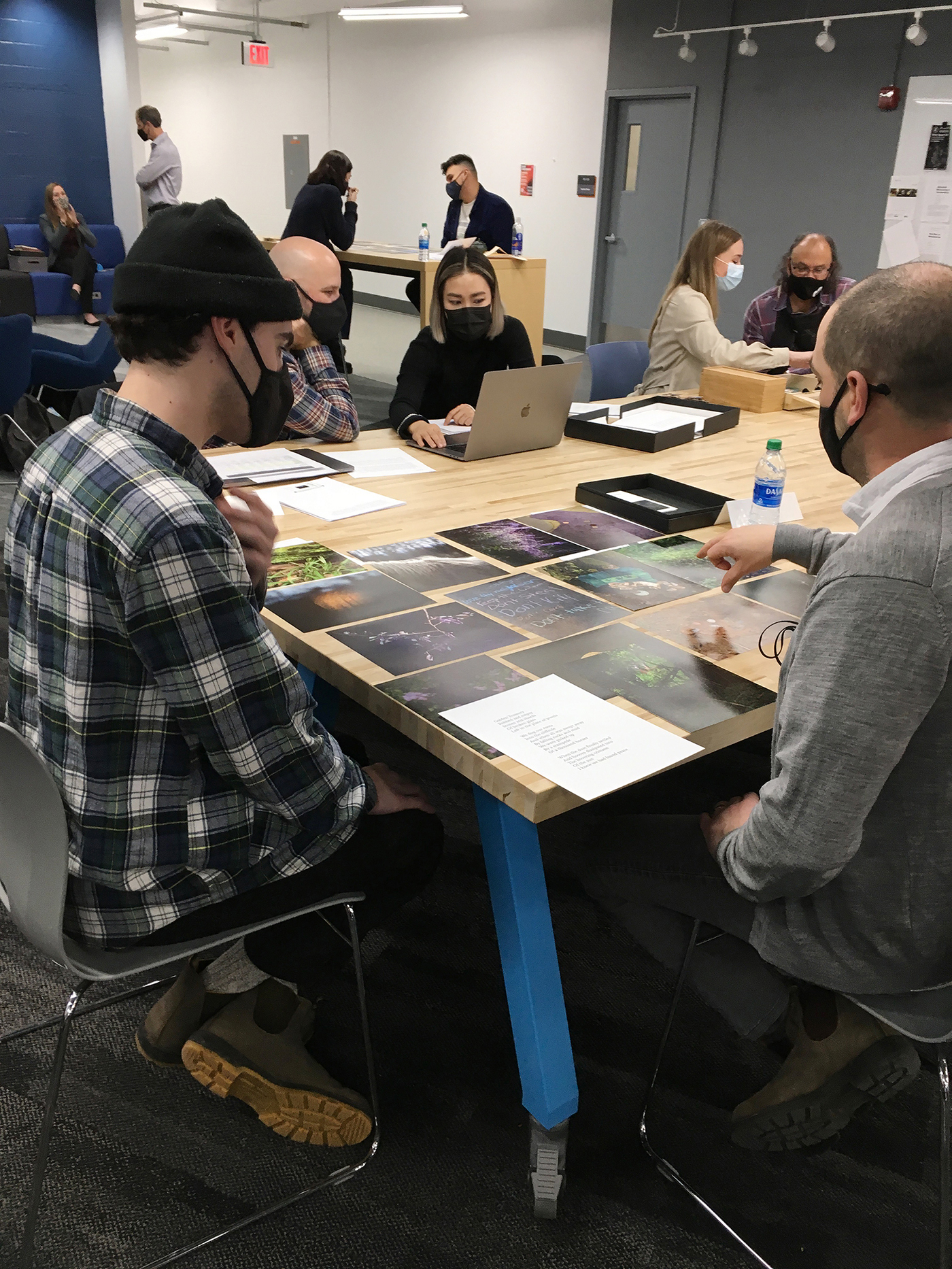 Carole Woodlock
Not only did they have their portfolios on hand, students came prepared with an artist statement and a curriculum vitae (CV). A fun twist was also incorporated as students were tasked with creating a unique leave-behind item for their reviewers, from ceramic vessels to handmade books to jewelry pieces.
"This round-robin opportunity to show my work built confidence in myself and my work," said Marian Draper, a fourth-year Ceramics student. "Speaking about your work is hard. To do it five times in a short window really pushed me to be concise and honest about the work I make and what I would like to do with it.
"I have seen a lot of growth in many aspects of my practice."
Draper also cited the work done in the Professional Development for Artists class as a chief reason for her acceptance into graduate school. 
Nearly all of the images in Rider's portfolio were made this semester — a testament to the course, she said.
"I haven't fully processed just how amazing of a sign that is that I am moving in the right direction with my work," Rider said. "I felt the need to cling onto my old work, even if I wasn't entirely fond of it, because I wasn't making anything that I felt to be worthy to replace it. Now, however, I'm comfortable enough to almost entirely replace everything."
The class also required all students to make a short artist video exploring a time-based approach that represents an aspect of their work. View videos made by Draper and Rider. 
Topics