Professor's film garners more than 100 festival screenings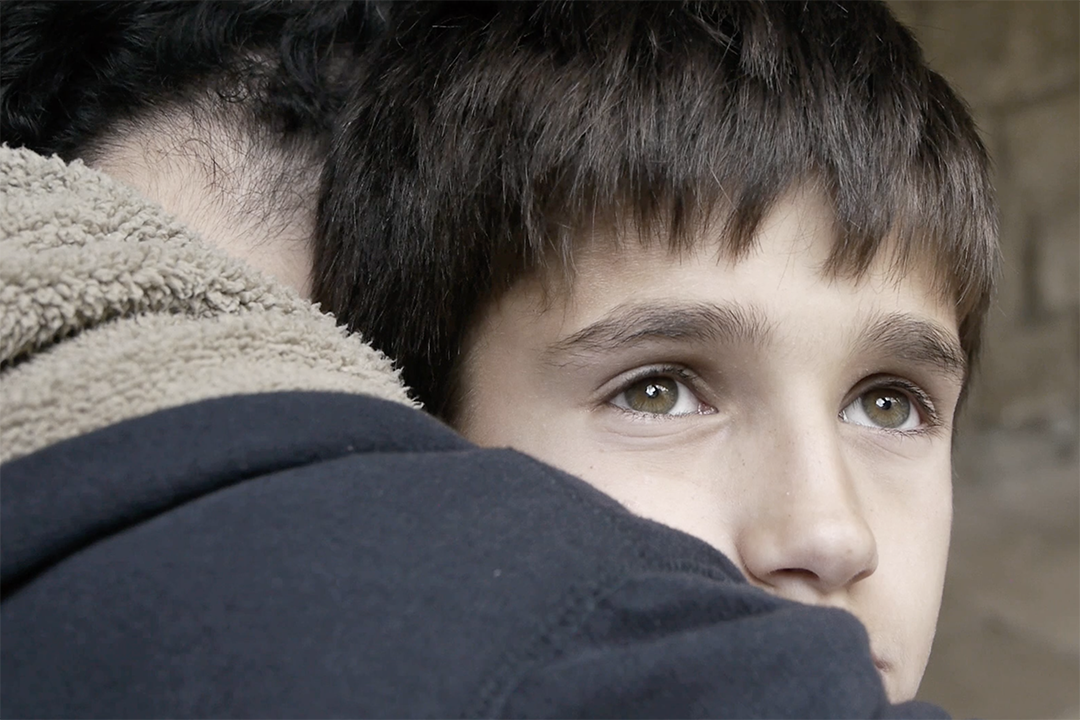 As Professor Jack Beck reflects on the production of his internationally-recognized film "Stari Grad (Old Town)," he realizes how much the process resonates today. 
The film was shot in Dubrovnik, Croatia's historic Old Town in 2011 while teaching a course in the country. Access to crew and equipment was limited as Beck embraced the full meaning of independent filmmaking.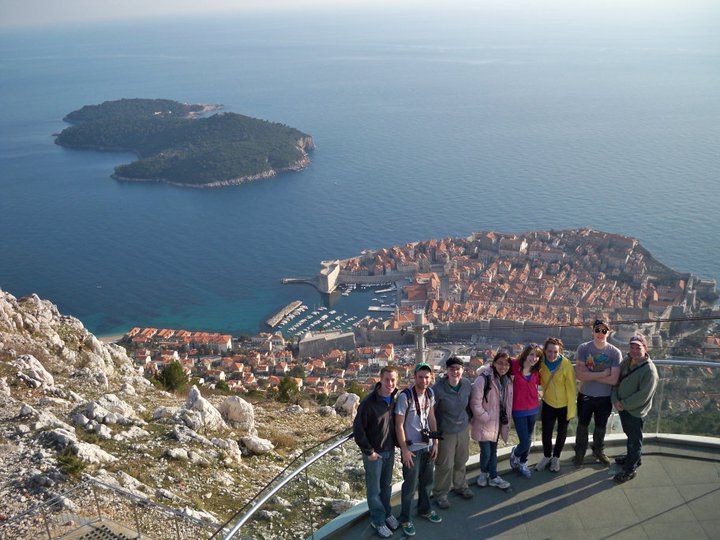 "It showed the new do-it-yourself filmmaking style years before it became the new norm with COVID-19," said Beck, Production undergraduate program director and interim co-director of the School of Film and Animation.  
His DIY filmmaking style clearly captivated a global audience. To date, "Stari Grad" has been accepted into more than 115 festivals in dozens of countries, including Croatia, and captured more than 12 awards. It won Best International Short Film in the FOCUS Wales Film Festival and was among seven films to earn the Blazing Sun Independent Film Shorts Festival's top honor, the Poetic Pearl Award. 
Additionally, the work has been featured on festival tours to countries such as Belarus, Estonia, Kazakhstan, Russia and Thailand. 
The acclaim "Stari Grad" has received is especially fulfilling for Beck considering on the original film poster, he left 18 slots for laurels — a symbol for acceptance into a festival. 
"When I got my first eight, I was excited and hopeful," Beck said.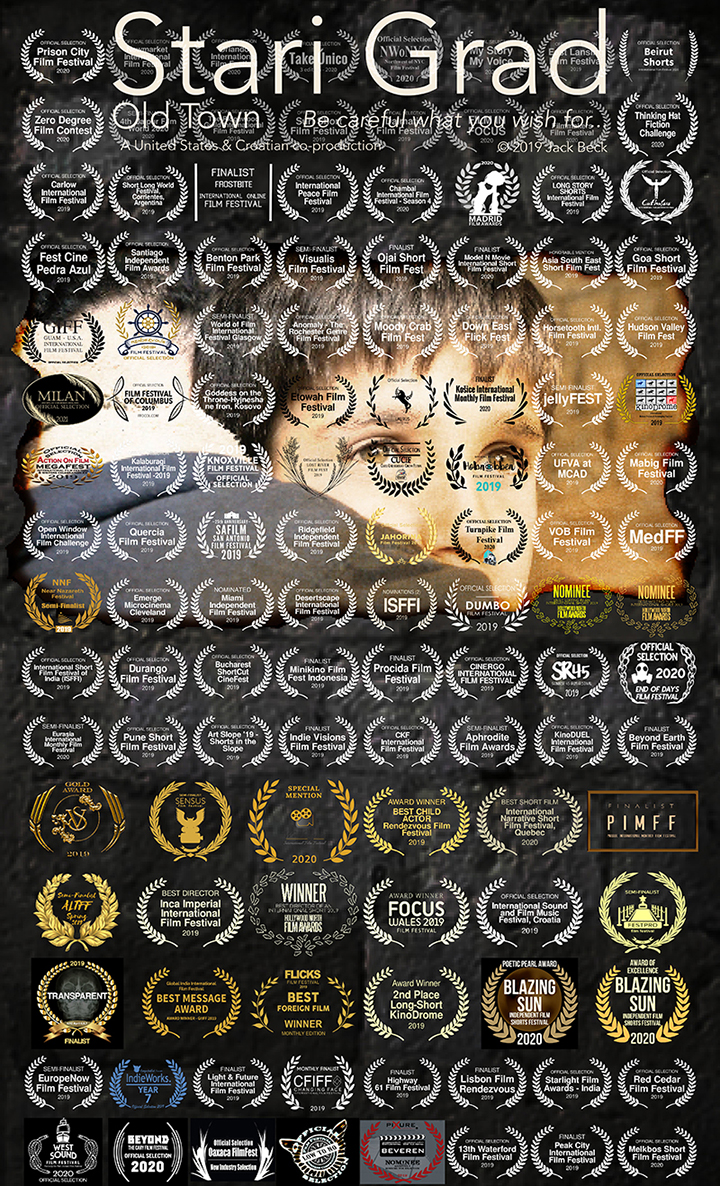 Now, the poster is filled from top to bottom, left to right, with a grid of more than 100 honorary marks. 
"I am pleased that it was screened in so many Eastern Europe and some Asian countries," Beck said. 
The nine-minute film is a fable following a young boy who, hiding from a devastating military conflict, wishes for peace. His wish miraculously is realized, but with the undesirable side effect of the elimination of the city's civilians. The alternative sci-fi work centers around a 1991 battle in Dubrovnik during the Croatian War of Independence, a military engagement between Yugoslavia and Croatia. 
To create the film, Beck dedicated precious time familiarizing himself with the area, its noted architecture and its history. He began teaching the Croatia class with the intention of making a film — like all of his students were — but wanted to observe the city before considering ideas. 
"Once I fell in love with the place, I tried to find a story I could shoot there," said Beck, who kept the film true to its Dubrovnik roots with Croatian narration and English subtitles.
He felt particularly inspired by a visit to a memorial paying tribute to those who defended Dubrovnik during the war. 
"I think I started to imagine a story from the actuality of the horror and devastation, countered by the comfortable, touristy Old Town of the present," Beck said. "There was only a 20-year span from the two. I wondered about combining the one with the other and that led to a time-travel situation from a wish and an explosion."
During Beck's three months in Dubrovnik, he befriended two locals, Franjo and Marin, who assisted with the project. Marin provided historical perspective as a Dubrovnik resident during the war while Franjo played the child protagonist, Nikko. Other locals, including Barbera Beros, producer and translator, also contributed to "Stari Grad."
"I owe much success to these very giving people," said Beck, who similarly also shot two other films while teaching abroad in Paris.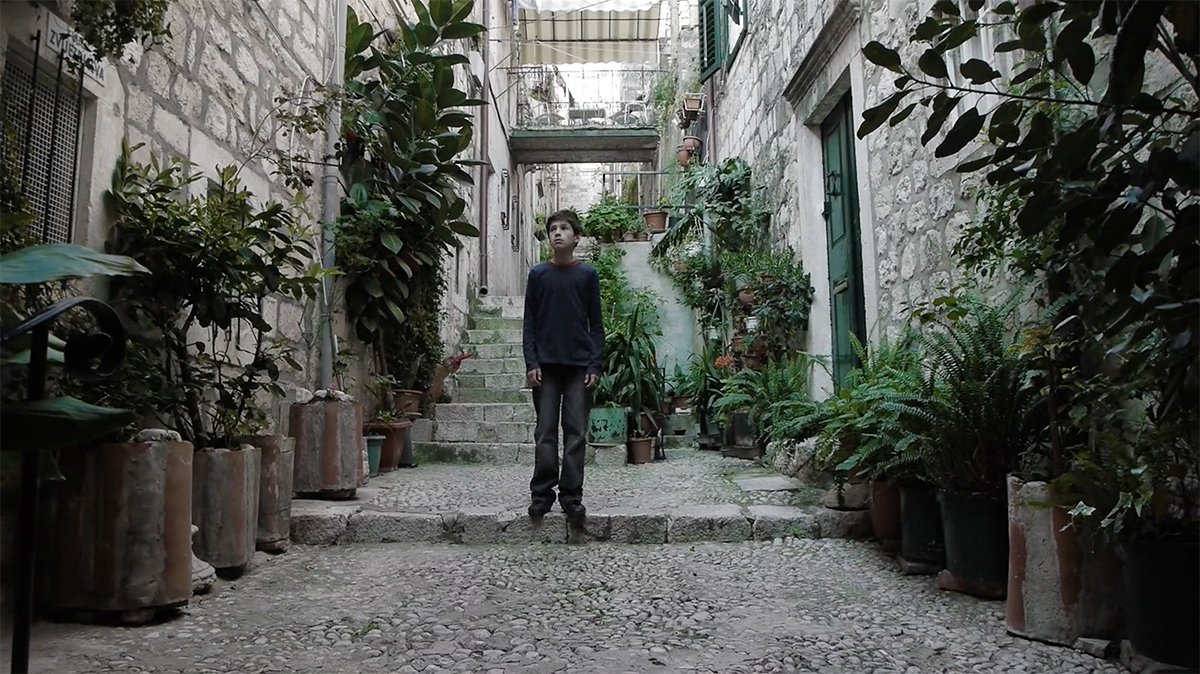 Beck heavily relied on shooting in public space — "I looked like a tourist," he said. "It was me with a camera and (Franjo)." 
To match the film's tone of an empty city, he often filmed at the break of dawn to avoid the normal bustle of Dubrovnik. Residents helped determine shot locations, too. Years after Beck's filming, the Old Town was also used for scenes in "Game of Thrones" and "Star Wars: The Last Jedi."
Alumna Vicky Mejia Yepes '14 MFA (Film and Animation) was the film's sound designer, while composer Octavio Vazquez and colorist Manojh Reddy, also a Film and Animation MFA graduate, have credits as well. 
The successful festival run of "Stari Grad" is the continuation of a distinguished filmmaking career for Beck. His films and videos have collectively garnered more than 350 screenings in festivals, galleries, theaters, universities, tours and TV across five continents. Beck's background also includes work as a cinematographer, videographer, editor, screenwriter and sound engineer.