RIT partners with local park to promote 'hidden gem' of Rochester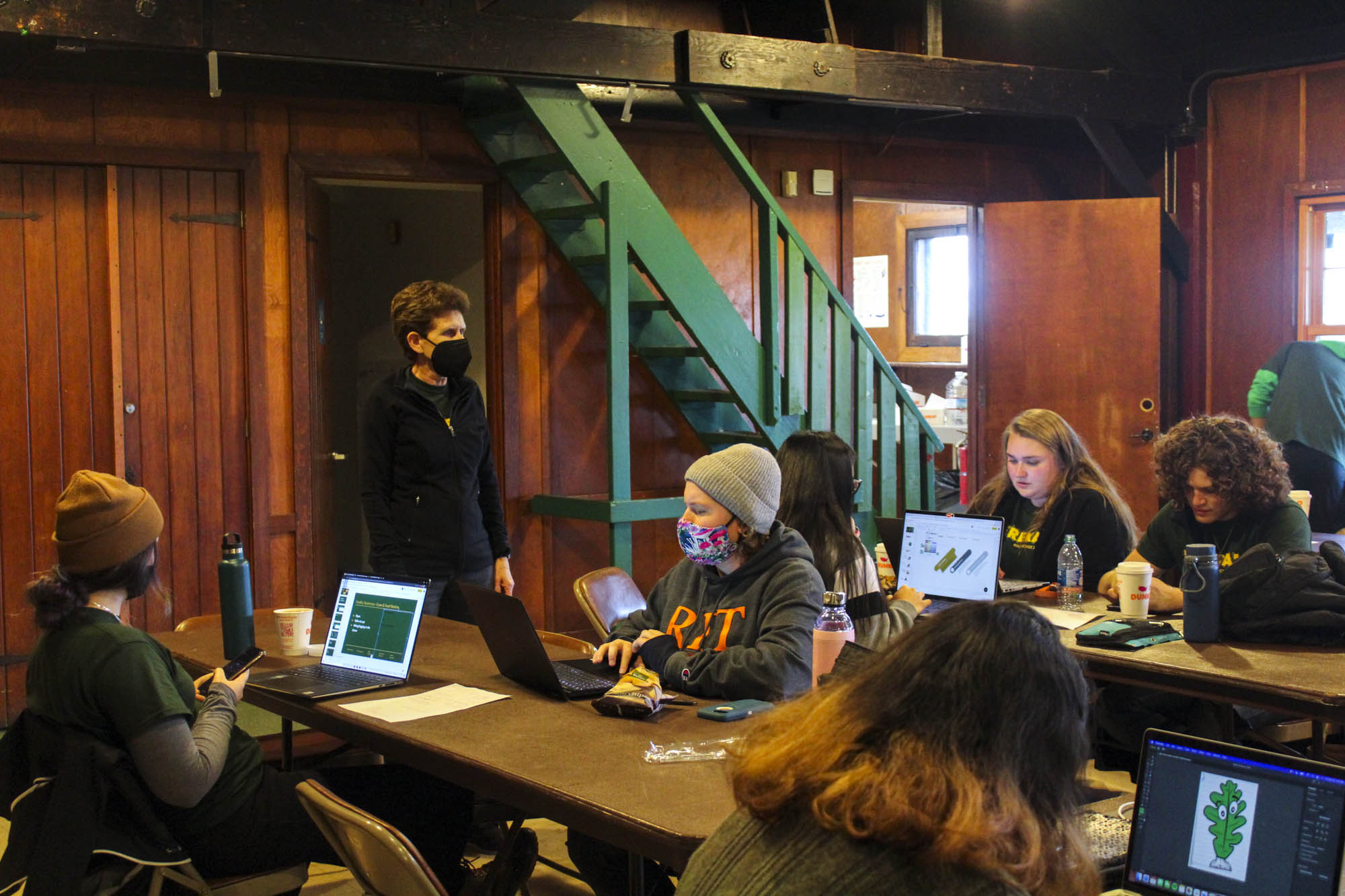 Rochester Institute of Technology's School of Design has a legacy of bringing together many perspectives to develop creative solutions that initiate social change for its annual EUREKA! workshop. 
This year featured the most academically diverse group of participants in the collaborative event's history, with undergraduate and graduate students from majors in five RIT colleges. The represented academic units were the College of Art and Design, Golisano College of Computing and Information Sciences, Kate Gleason College of Engineering, Saunders College of Business and School of Individualized Study.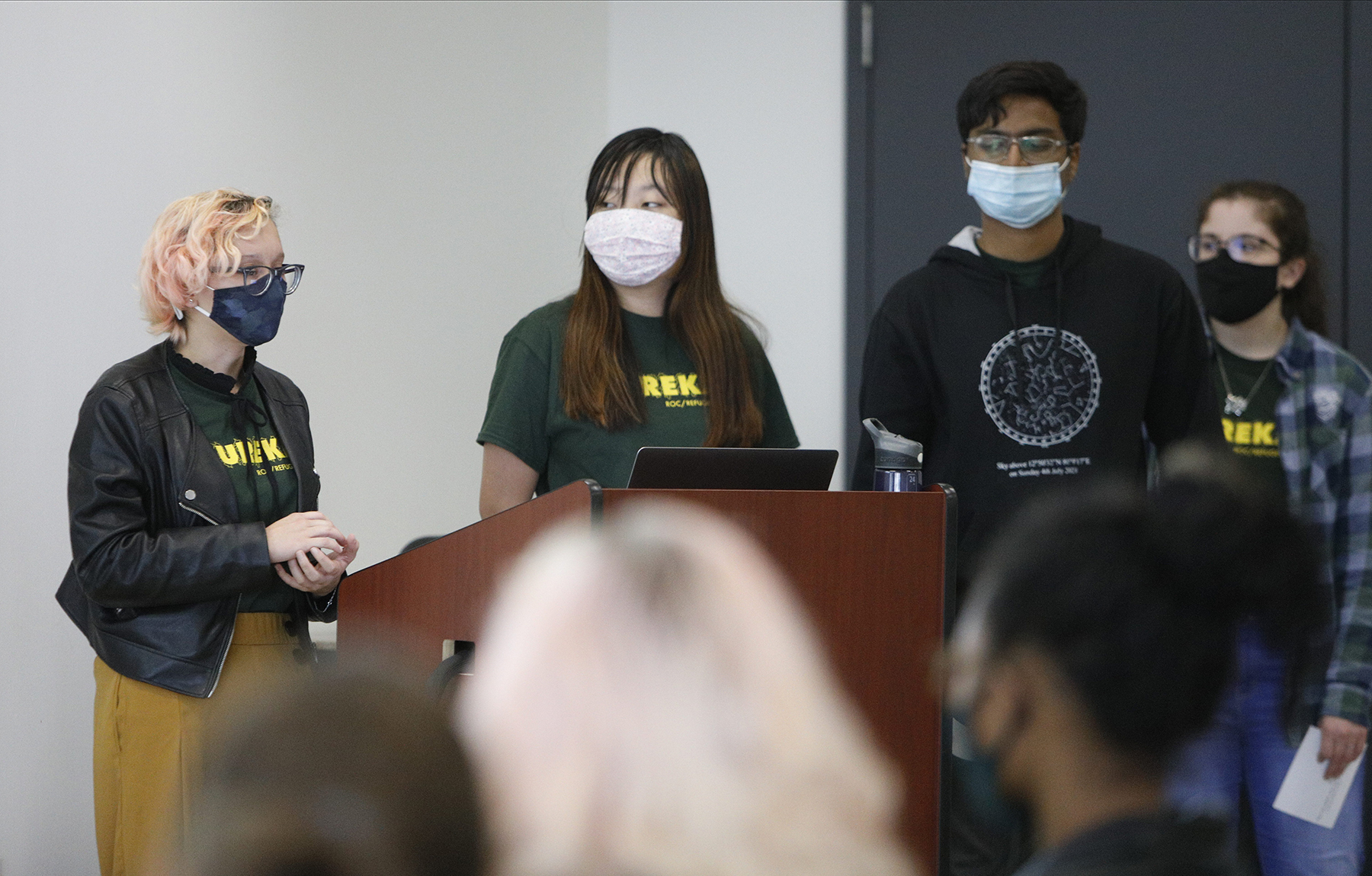 Jesse Wolfe
The 2021 EUREKA! client was Friends of Washington Grove, a local non-profit that helps manage the 26-acre, old-growth forest within the City of Rochester's Cobb's Hill Park. From Oct. 22-23, teams of students were tasked with increasing awareness of Washington Grove among Rochester residents. Teams were split into different areas to address the prompt of finding new ways to promote the many benefits and beauty of the urban park, commonly described as a hidden gem of Rochester. 
This was the seventh year students had the unique opportunity to engage with a community partner to strategically solve a problem it is facing using design-thinking strategies. 
"It is always so humbling and inspiring to see what students can do working together in such a short time to address a community challenge," said Lorrie Frear, Professor of Graphic Design who started the initiative in 2014. "EUREKA! reinforces all of the great things about teaching and reminds us how fantastic RIT students are."
Each participant selected a team dedicated to a specific path of interest — the curated forest, forest bathing, networking and outreach, physical and social topography and human-made assets. The groups conducted field research at Cobb's Hill Park that informed proposed solutions with assistance and feedback from 2016 Graphic Design alumni facilitators ​​Jay Fleckenstein, Joe Hodapp, Laura Hoerner and Annie Wong.

Frank Cost, James E. McGhee Professor, School of Photographic Arts and Sciences
After this year's event, Jennifer Schroll '21 (Industrial Design) — a Master of Business Administration (MBA) student — is now a veteran of four EUREKA! workshops. She has taken part in the program every year since 2017 (it was postponed in 2020). 
"EUREKA! was an event that caught my eye freshman year because of its diversity and its uniqueness," Schroll said. "For me, the two biggest values have been the chance to collaborate with other designers and to solve real-life problems with realistic limitations.
"It's easy to design a simple solution but it's difficult to design simple solutions that can create a large impact using a limited amount of resources. It forces both you and your team to think creatively and realistically, a balance that can sometimes be hard to strike."
This was the second EUREKA! workshop that fourth-year Graphic Design student Isabella Madeira participated in. She said simultaneously working with students from other disciplines and members of the community has made the workshop "unique and invaluable." 
"Each experience brings some of the same type of excitement," Madeira said. "You get to go to this space that is in your community, discover it and interact, discuss and understand what their shortcomings might be, present solutions to them, and really feel like you helped in the end."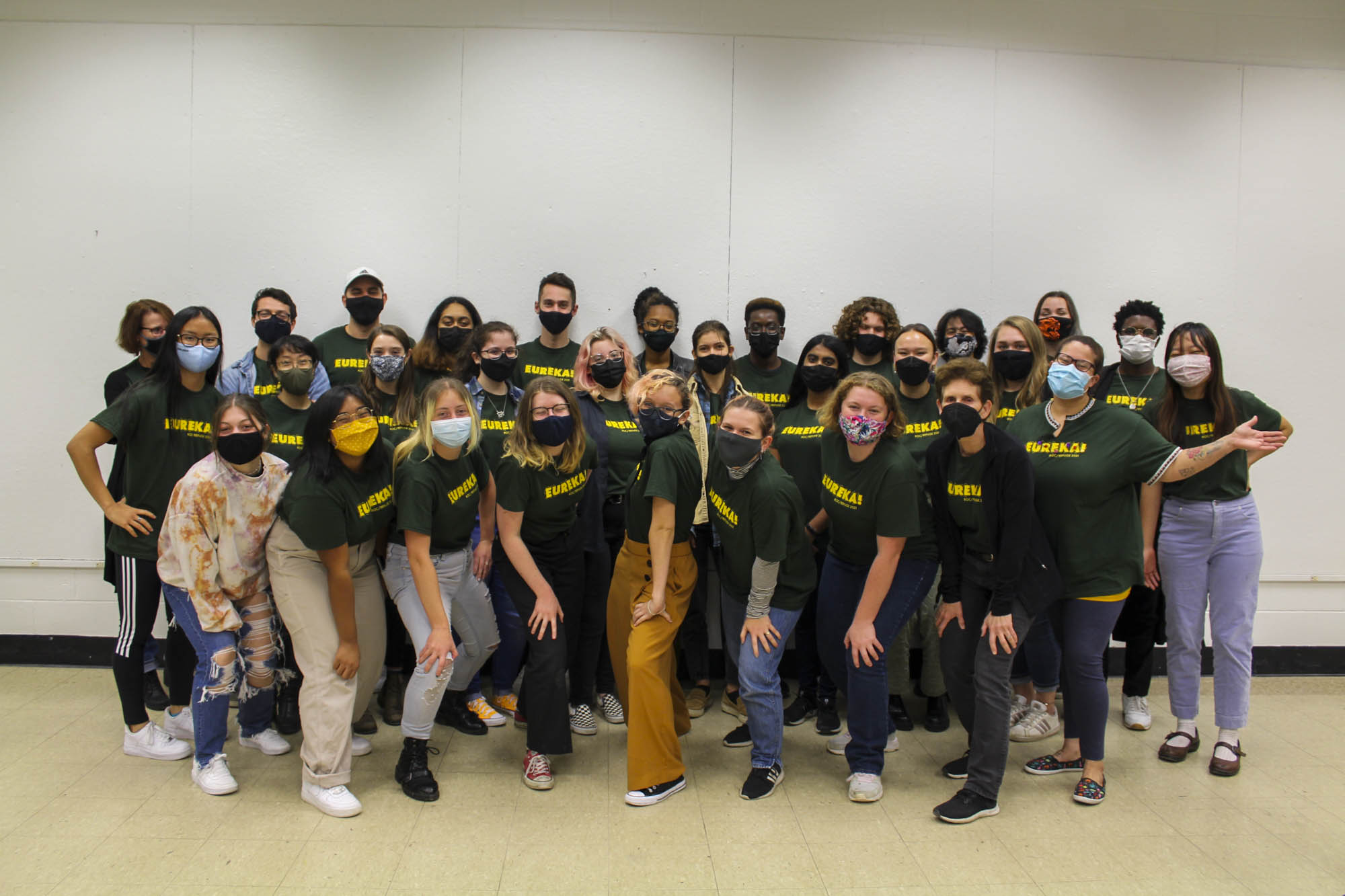 Erin Bush
EUREKA! concluded with groups presenting their solutions to Friends of Washington Grove representatives. Solutions included improving park signage and web/social media presence to better engage visitors and cultivate interest, offering guest speaker workshops, outreach to local schools, commissioning local artists to create merchandise and developing a new map system. 
Madeira and her team's proposal centered on attracting more park visitors and educating about its preservation mission. They addressed the issues with refined physical signage, a website and apps containing a map, plant and animal guides and interactive elements. 
"Our plan had three pillars: orient, inform, engage," Madeira said. "Each step of our design solution focused on these pillars. The three stages of the solution involved what (Friends of Washington Grove) could do with their current resources, then what they can do with a little more, and then what they can ideally do with a lot more resources."
In addition to the School of Design, EUREKA! was sponsored by RIT's Center for Leadership and Civic Engagement, Alumni Relations in the College of Art and Design and the Pacelli Company.
Topics