Rochester Prep High School students share their capstone experience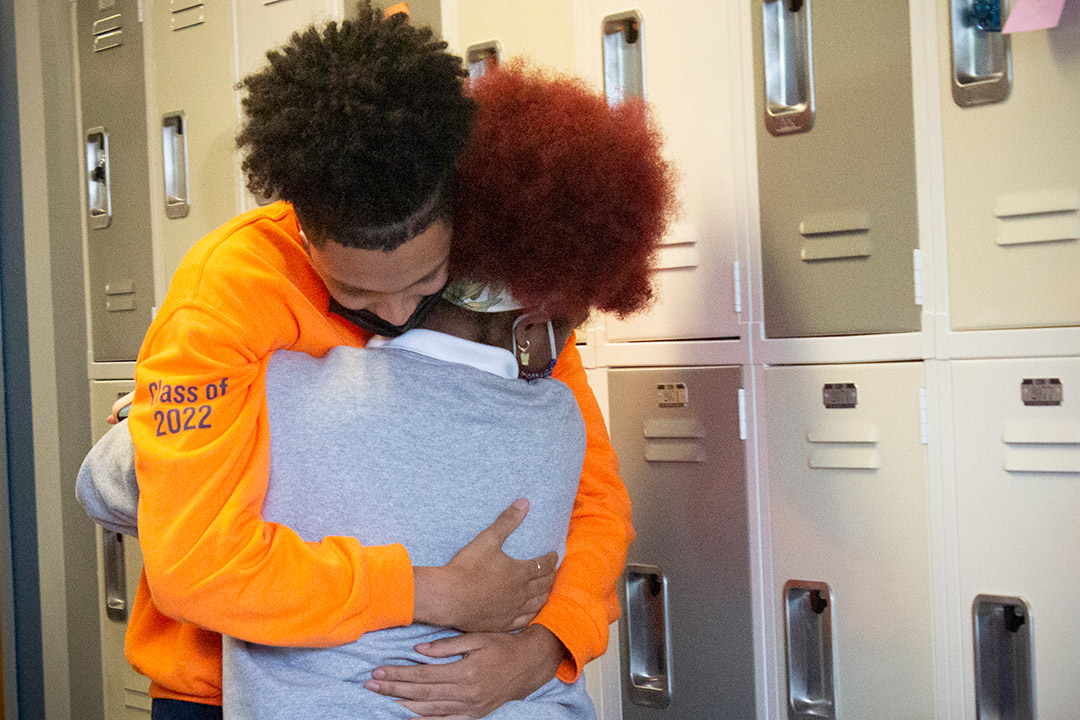 One highlight of the RIT-Rochester Prep High School Partnership is the annual capstone showcase that spotlights student-professor collaborations. This year, more than a dozen Rochester Prep students presented their research projects Feb. 9 at RIT's Wegmans Theater in the MAGIC Center.
About the RIT-RPHS Partnership
Rochester Prep High School, a public charter school managed by the Uncommon Schools charter network, opened its doors to students in fall 2014. The RIT-RPHS partnership, funded by RIT trustee Ronald L. Zarrella in 2013, contributes to the high school's mission of preparing students for college success by providing on-campus experiences to the students from ninth through 12 grades. Kit Mayberry, RIT Senior Advisor for Diversity Outreach, Enrollment, and Retention, led the effort to design and run the university's side of the RIT-RPHS Partnership. She involves RIT students, faculty, and staff, and sees the alliance as a model for urban schools.
Their diverse projects in photojournalism, antibiotic resistance, 3D printing and fabrication, and chemical engineering gave the students experience on a college campus and the confidence of completing undergraduate-level material.
Rochester Prep High School student September Jackson learned what it's like to work in a lab and to interact with professors on a complex project in chemical engineering. She explored molecular dynamics of breathing through a scuba mask with Poornima Padmanabhan and Obioma Uche, assistant professors of chemical engineering.
While Jackson doesn't plan to become a chemical engineer, her exposure to the field broadened her knowledge and perspective. "I loved the experience," Jackson said. "It showed me the independent feel of college."
Now in its fourth year, the capstone program gives eligible students from Rochester Prep High School research experience with RIT professors and a preview of the college environment. From late August through January, students spent four to five hours a week on campus in labs and in classrooms, working with each other, faculty, and RIT students.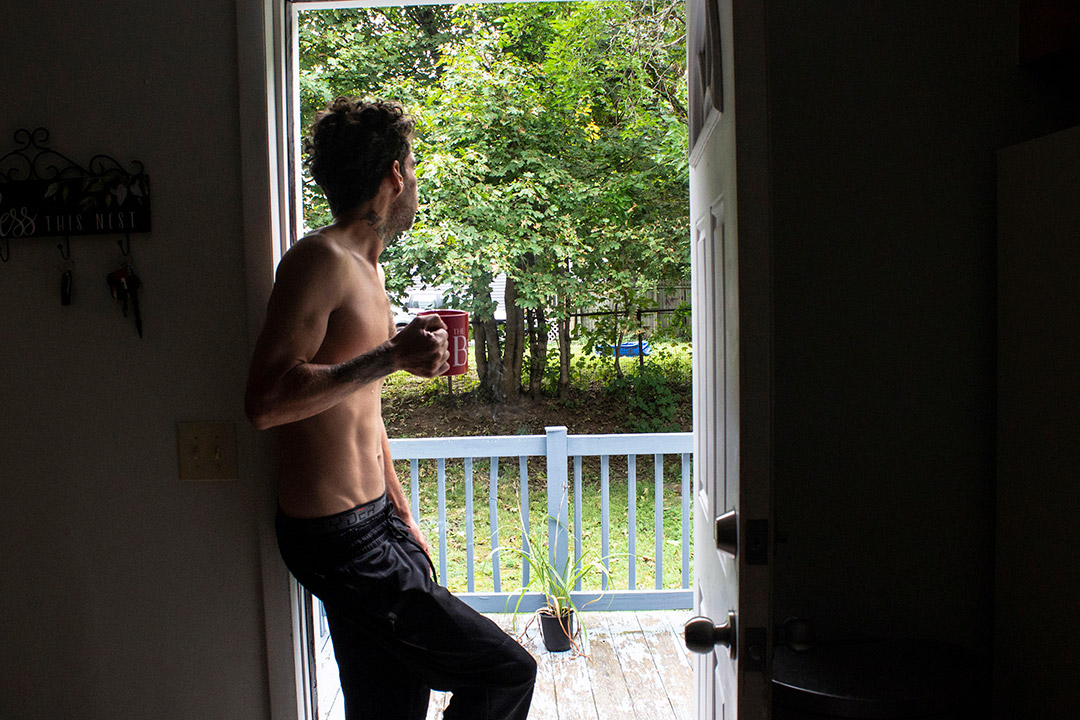 Danibeth Duran-Medina
Students in the photojournalism capstone joined a first-year class every Monday during the fall semester and worked closely with third-year photojournalism major and teaching assistant Maya Giron. Josh Meltzer, associate professor in the School of Photographic Arts and Sciences, gave the high school students the same assignments as his RIT class to teach them technical and observational skills. For their final project, the RPHS students chose "Youth and Mental Health," zeroing in on a national issue that predated the COVID-19 pandemic. They photographed people interacting at their school and in the Rochester community at SOAR Youth Leadership and Champion Academy, mentoring and empowerment programs for youth.
Sharing different perspectives and experiences through the capstone program benefits both students and professors, said André Hudson, professor and head of the Thomas H. Gosnell School of Life Sciences. His team of students isolated and detected antibiotic resistant bacteria on the RIT campus. An opportunity to work in a biology lab as a teenager led Hudson to a career he never anticipated.
"I'm here in science because someone took the time to provide peer-mentoring for me as a teenager, and it was life changing," Hudson said. "One of our jobs is not only to provide education, but to provide inspiration, and it's reciprocal."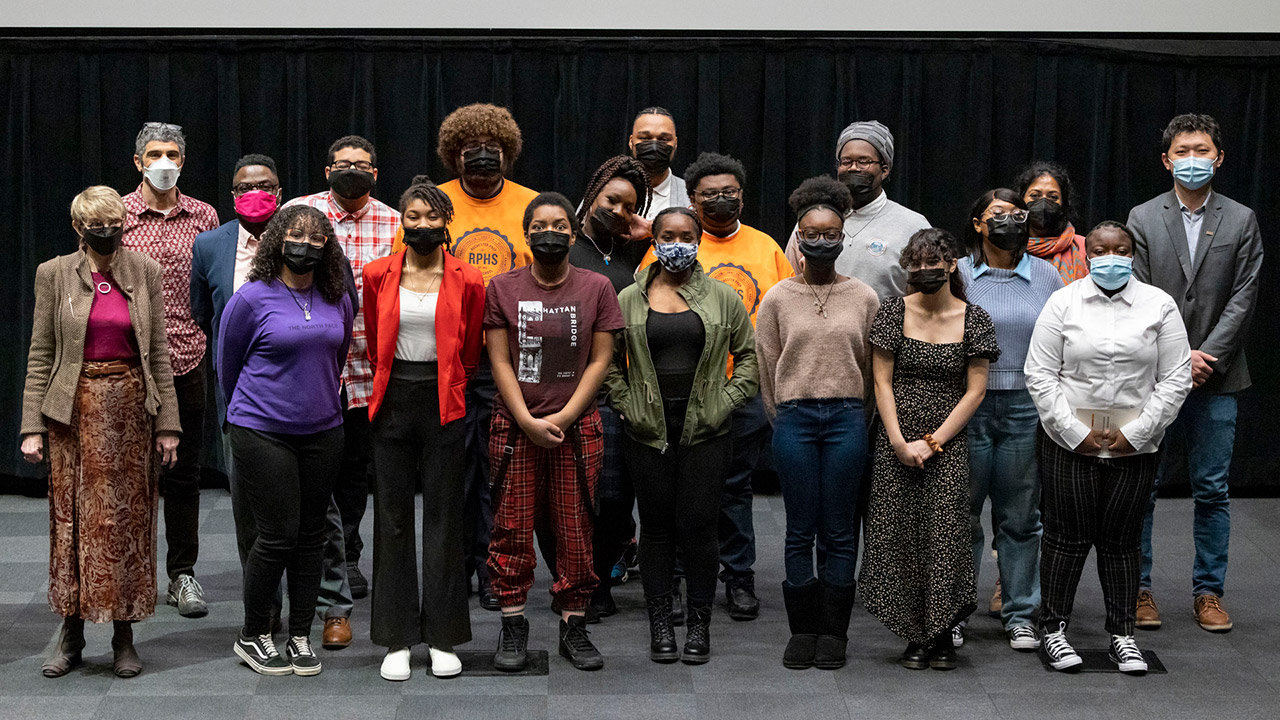 Ariana Shchuka
Topics