December 23, 2019
by Grace Li
Student combines industry experience with graduate studies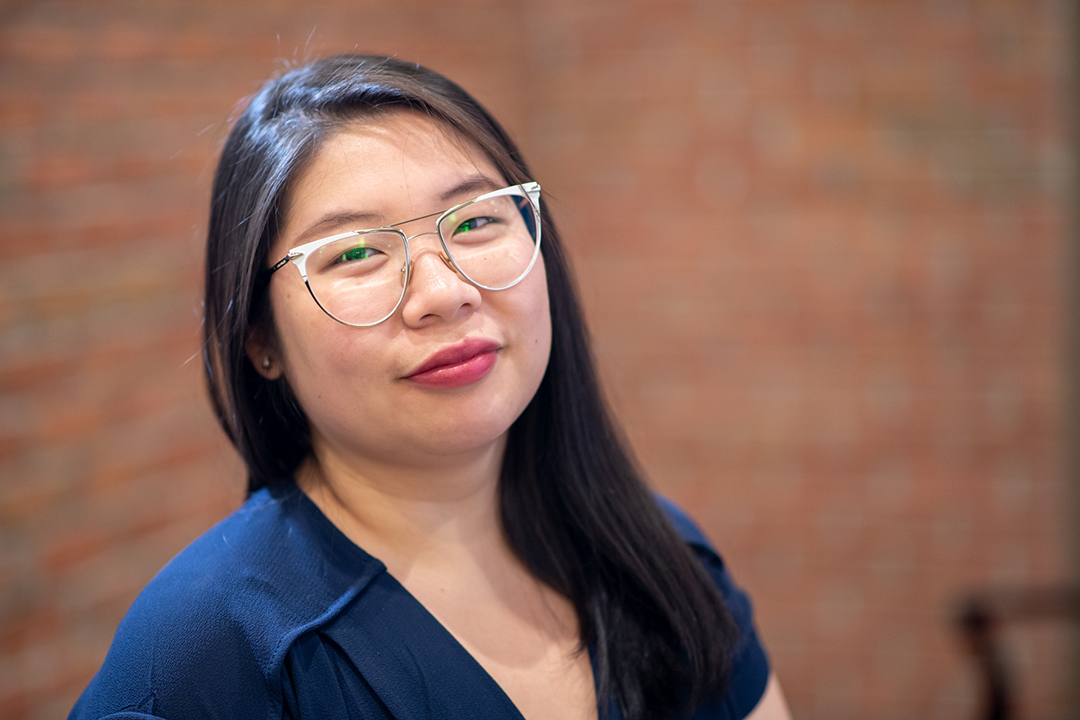 Lynne Tseng '11 (Photographic Sciences) is a working professional who is also a graduate student in RIT's Media Arts and Technology MS program.
Together, those two roles have given her an extraordinary collection of life experiences and also require her to deal with the challenge of handling both the responsibilities and pressures of study and work. Tseng is a photographer and digital designer working in Rochester Regional Health's marketing department. 
Below is Tseng's experience of pursuing a master's degree while continuing her professional career.
"I never thought that after gaining my undergraduate degree from RIT I would be back seven years later working on a master's degree in Media Arts and Technology. If it wasn't for the hours of having my old office in Dr. (Ralph) Pennino's (my first boss) Plastic and Reconstructive Surgery group — and talking with Michael Peres, my former professor, colleague and friend who visited frequently — I am not sure I would have applied for grad school. Michael came to the office for six months to weed through terabytes of data featuring surgical photographs that were being selected for the Controlled Trauma exhibit. Now nearly done, I am glad that I did.
"I have gained not only knowledge from the course lessons, but better insights on course topics and how they relate to my work. One of the many benefits of working in the industry​ for a few years and then coming back to school is the appreciation and the experience you can apply to better understand complex topics. I am also glad to be sharing my knowledge with my fellow classmates and help them absorb all of the information at hand.
"The balancing of working full-time, going to school part-time and teaching adjunct (the Surgical Photography course) in the fall semester has taught me tough lessons about critical time management. I don't regret taking on these challenges and it has not only furthered my education, but created wonderful friendships along the way."
Tseng's vibrant work experience gives her a deep understanding of the industry and market. It allows her to combine the theoretical knowledge she learns in class with the industry practice she uses at work. She often answers questions her classmates have while completing course assignments.
"I think Lynne helps us with our studies in ways that are similar to a teaching assistant," said Xujun Wu, a Media Arts and Technology classmate.
Topics