Student uses creativity to raise awareness about childhood cancer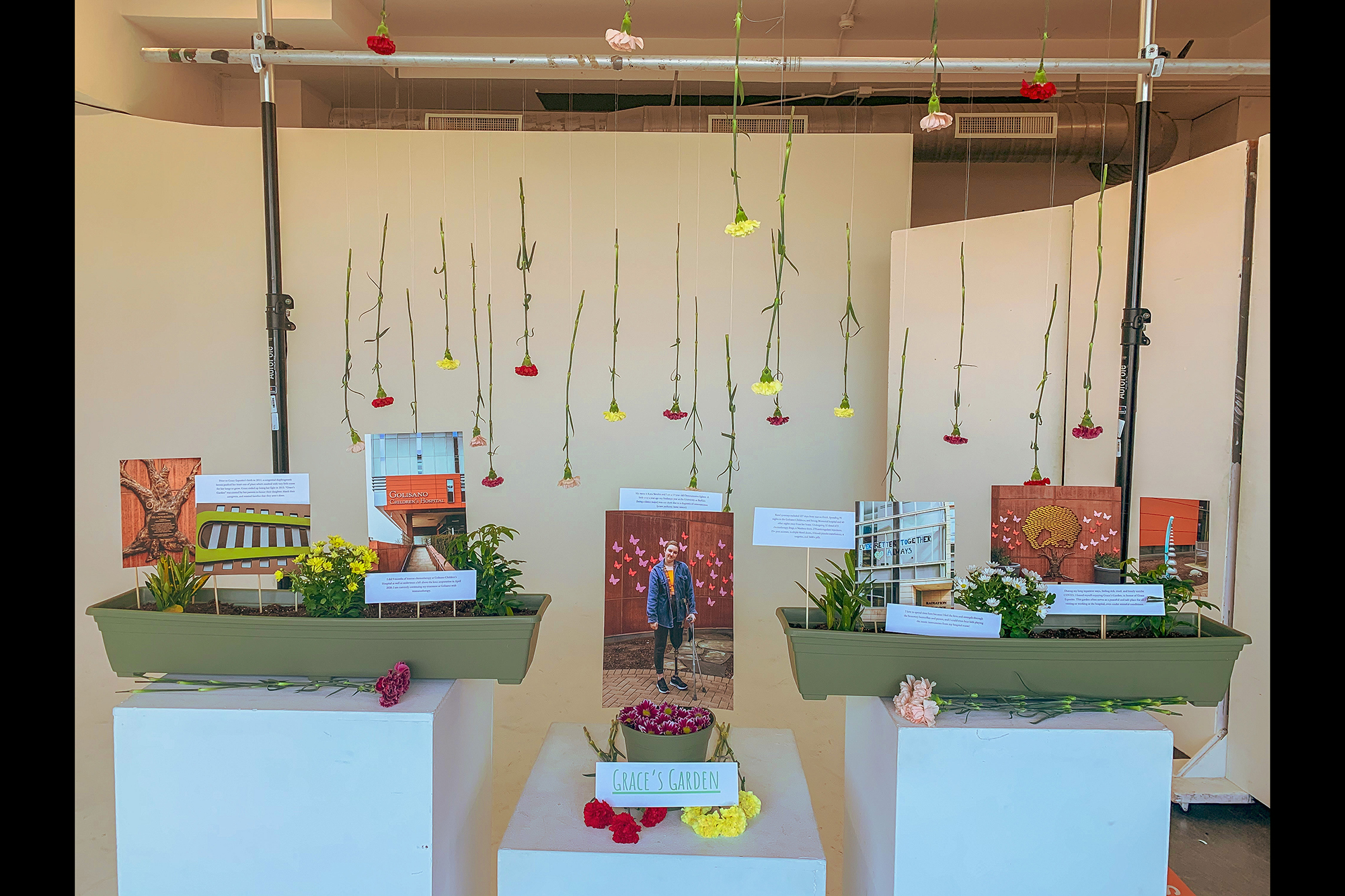 For some time, Sydney Lewandowski '22 couldn't forecast her future as anything other than a wedding photographer. 
But one assignment in Visiting Lecturer Kes Efstathiou's Fine Art Core II course last year changed everything. 
Lewandowski's social media call for photography subjects was answered by Kara Skrubis, a college student and ballet dancer whose osteosarcoma diagnosis resulted in the amputation of her left leg. For the class' final project, Lewandowski curated an installation simulating Skrubis's "happy place" during treatment: Grace's Garden, a calming outdoor space for patients at Golisano Children's Hospital.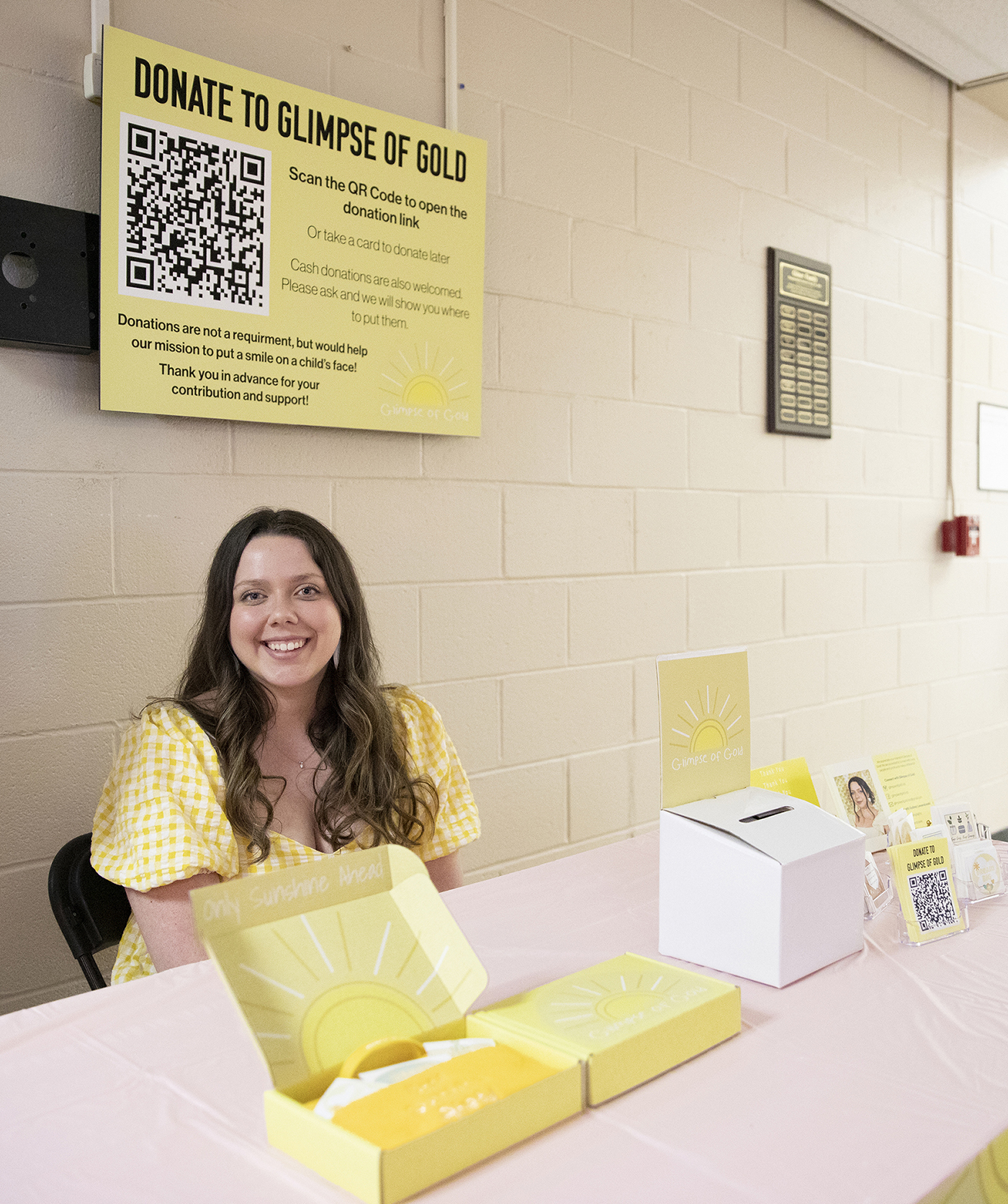 Jesse Wolfe '22
Skrubis's inspirational story and infectious spirit touched Lewandowski, a visual media student set to graduate in May, in a profound way. She felt a gravitational pull to continue doing similar work. 
For her capstone project this year, Lewandowski partnered with C.U.R.E. Childhood Cancer Association. She created a brand, Glimpse of Gold, to help raise awareness and funds for C.U.R.E.'s mission of providing emotional, educational, social and financial assistance to Rochester-area families whose children have cancer or a blood disorder.  
"I wanted to be the helping hand as an artist to bring this into a different realm," said Lewandowski, from Williamsville, N.Y. "There was something in the air that just said, 'This is where you have to go.'"
Extracurricular Involvement
For two years, Lewandowski worked at the Imaging Systems Lab (ISL), the School of Photographic Arts and Sciences' full-service lab for film processing and the production of photographic prints. 
She also served as stage manager or assistant stage manager for seven RIT theater productions put on by the NTID Department of Performing Arts, the College of Liberal Arts' Department of Performing Arts and RIT Players.
Over the last year Lewandowski learned the heart can work in mysterious ways. 
Once set on becoming a wedding photographer, Lewandowski is now focused on using her creativity to positively influence the lives of others through nonprofit work. 
"I think I have something good going. I feel it in my heart," Lewandowski said. "I see the reactions from my professors and C.U.R.E., and I think there is a lot of support for this. So I'm driven to take this full-time or work with a nonprofit organization full-time after school."
With Glimpse of Gold, she hopes to actuate deeper conversations about childhood cancer and communicate the different ways people can make a philanthropic difference beyond well wishes.
"My purpose is to make other people realize you can give platelets, you can give blood, you can donate to organizations, you can go to C.U.R.E.'s 5K, and you're helping; you're spreading awareness in this way," she said.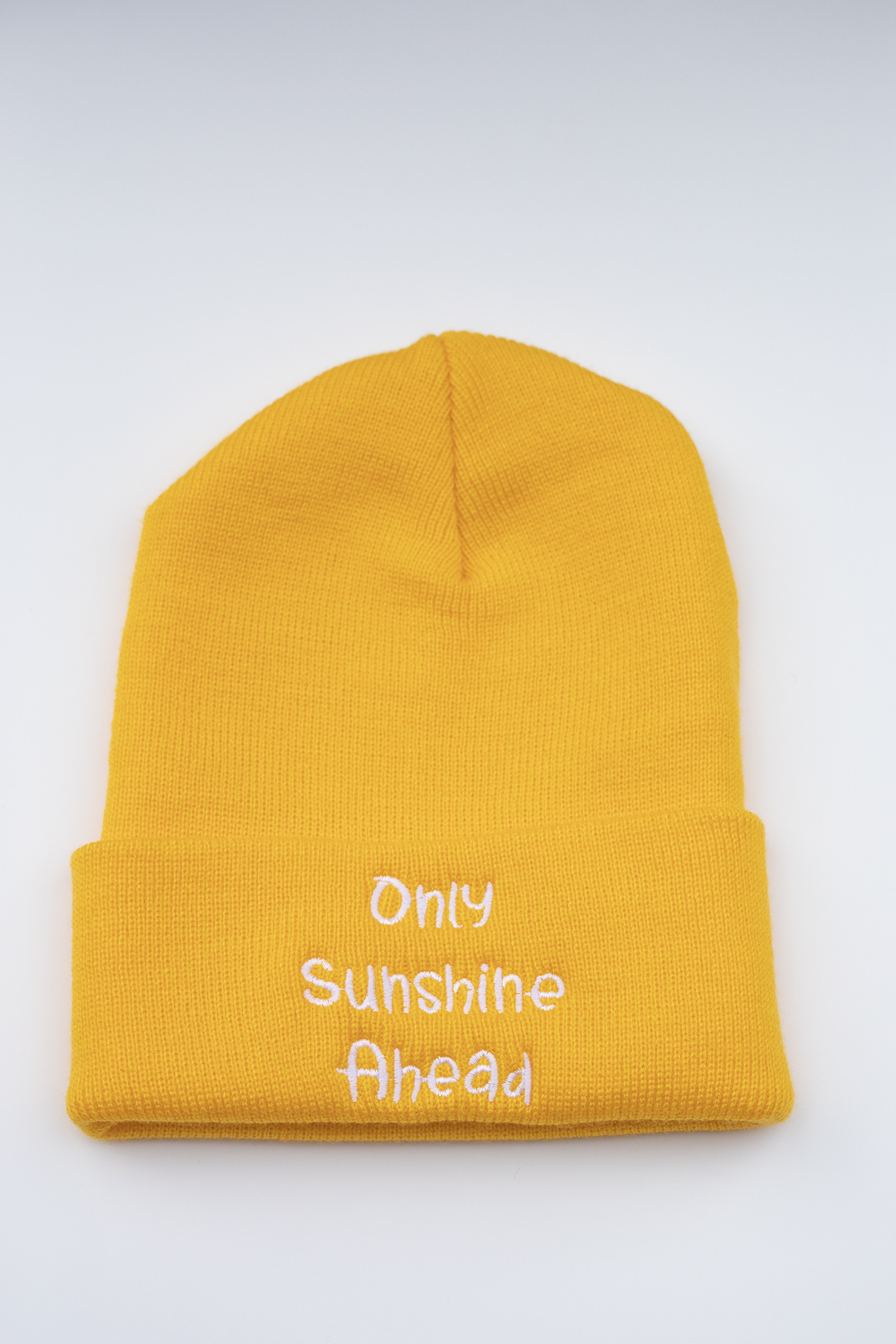 For every donation of $20 made on the Glimpse of Gold website, a beanie designed by Lewandowski, embroidered with the words "Only Sunshine Ahead," is sent in bright and beautiful packaging to a child undergoing cancer treatment at Golisano Children's Hospital. 
Donors receive a silicone wristband with the same slogan as the beanies, stickers and a thank-you note, all designed by Lewandowski, for their contributions. She also made promotional social media graphics for the campaign.
"I'm trying to create a community," she said. "When you wear this wristband, you're thinking about that connection you have with a kid in Rochester. You helped put a smile on their face. Kids can't do this fight alone. 
"Childhood cancer only gets 4 percent of the National Institute of Health funding," Lewandowski added. "Awareness needs to be raised, and trying to put a smile on a kid's face during such a dark time is the purpose."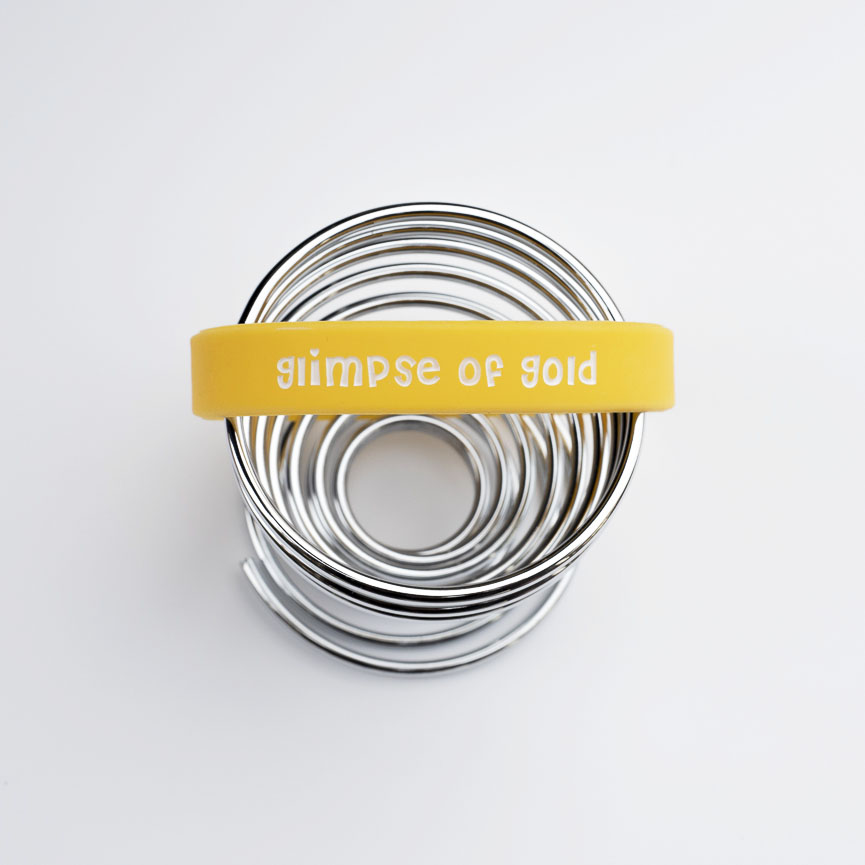 A physical display of the Glimpse of Gold campaign was exhibited at Imagine RIT: Creativity + Innovation Festival April 23 as part of the Visual Media Capstone Projects exhibit. 
A second project of Lewandowski's — a kids coloring book featuring Rochester landmarks and events she digitally illustrated from her own photos — will also be showcased during Imagine RIT. 
"It's crazy how this is all happening so quickly," Lewandowski said. "Without RIT and the support of my professors, I wouldn't have found this passion.
"Go out and get inspired, try new things, meet new people. You never know what's going to come out of it."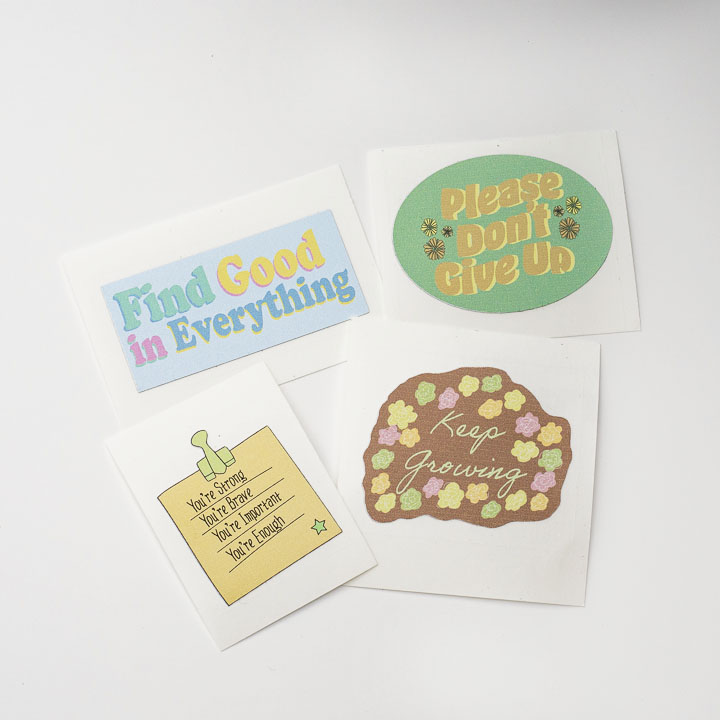 Lewandowski said she appreciates the core skills in photography, design and marketing emphasized in the flexible visual media curriculum. It made for a seamless transition as she altered her career aspirations.
"There is so much opportunity for exploration and learning in visual media," Lewandowski said. "I'm doing something completely different than I was eight months ago, and I'm doing something different than all my friends and peers are in this program."