Students, faculty photograph Bills fans for 'Sports Illustrated'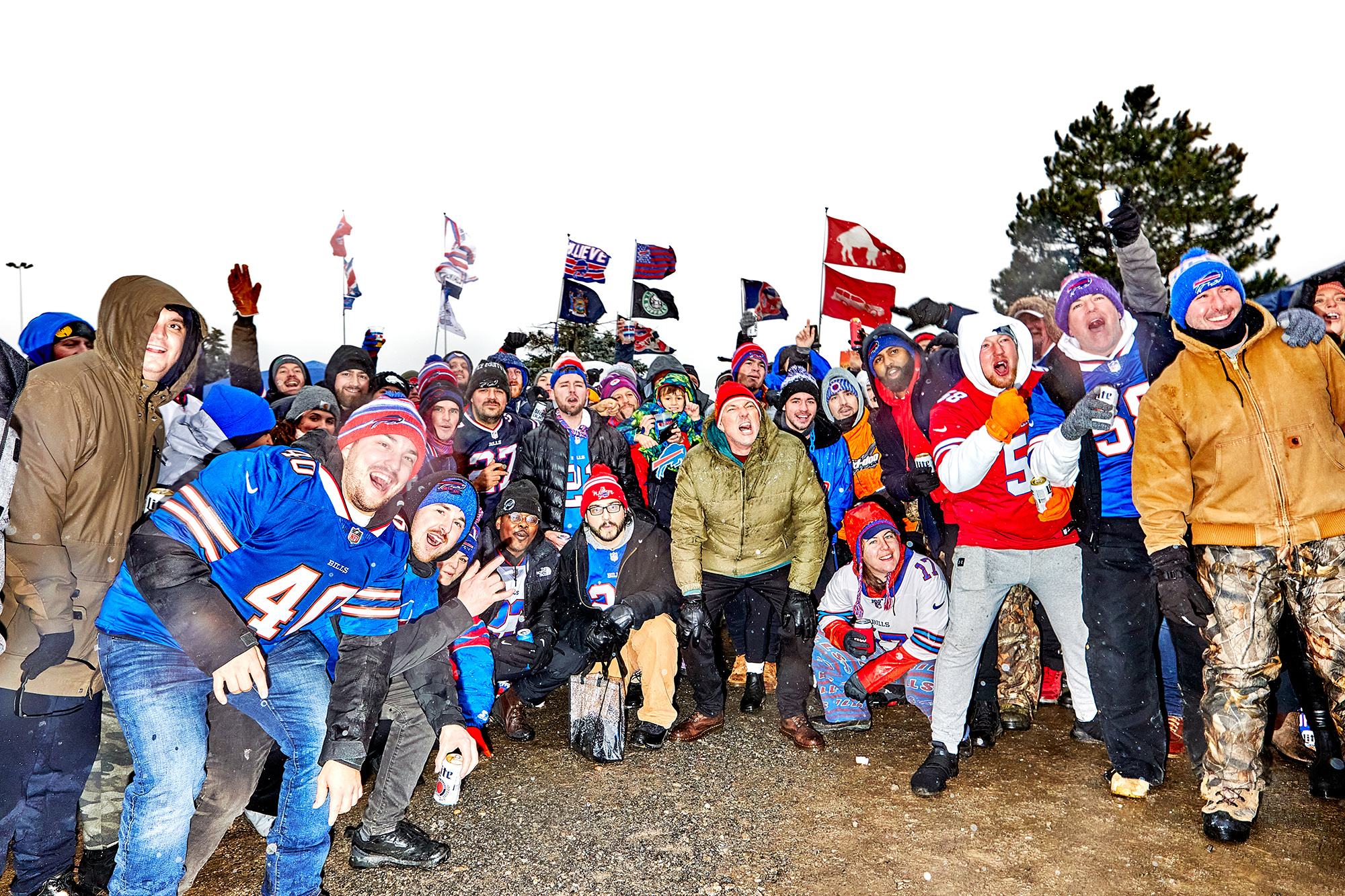 As a first-year RIT student, Abby Curtis descended on parking lots outside the Buffalo Bills' home stadium, camera in tow, ready to capture a tailgate scene starring a football-obsessed community. 
Curtis, now in her fourth studying advertising photography, returned in December to round out her coverage. This time, it wasn't for a class project — but rather an assignment for a widely-known publication.
Curtis '23 was joined by Senior Lecturer Clay Patrick McBride and fellow School of Photographic Arts and Sciences students Ariana Shchuka '23 (photojournalism) and Vincent Alban '23 (photojournalism). They were hired by Sports Illustrated to document the pre-game traditions and tailgate experience that have made Bills games a pilgrimage for many NFL fans.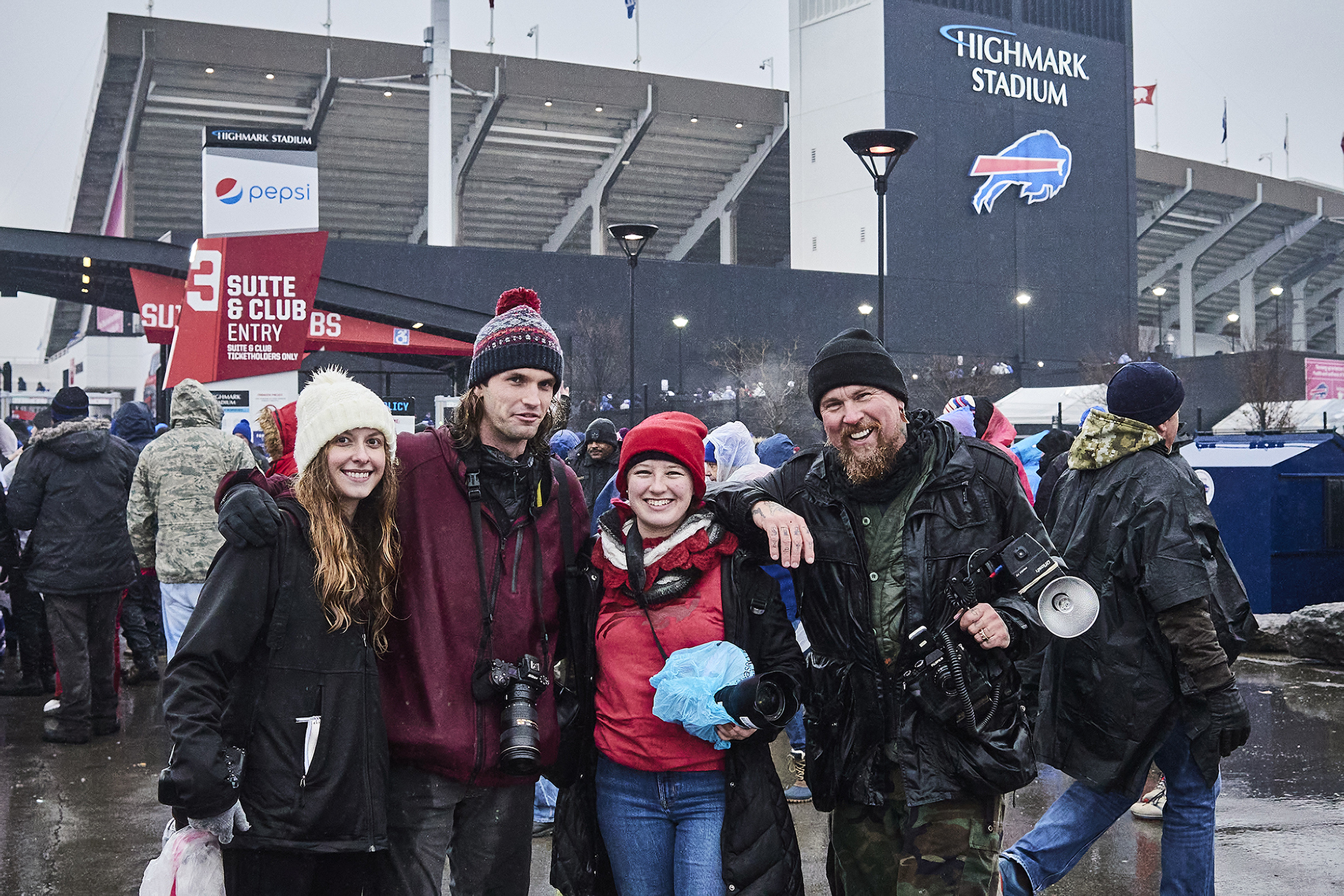 Nick Kundrat
Their collective work prior to the Bills' Dec. 11 showdown with the New York Jets appeared in a Sports Illustrated feature story about the fan base. The photos are also slated to headline a picture essay in the February print edition.
"It's a small piece of evidence that the hard work we've been doing the last four years is paying off," said Shchuka, from Reading, Pa.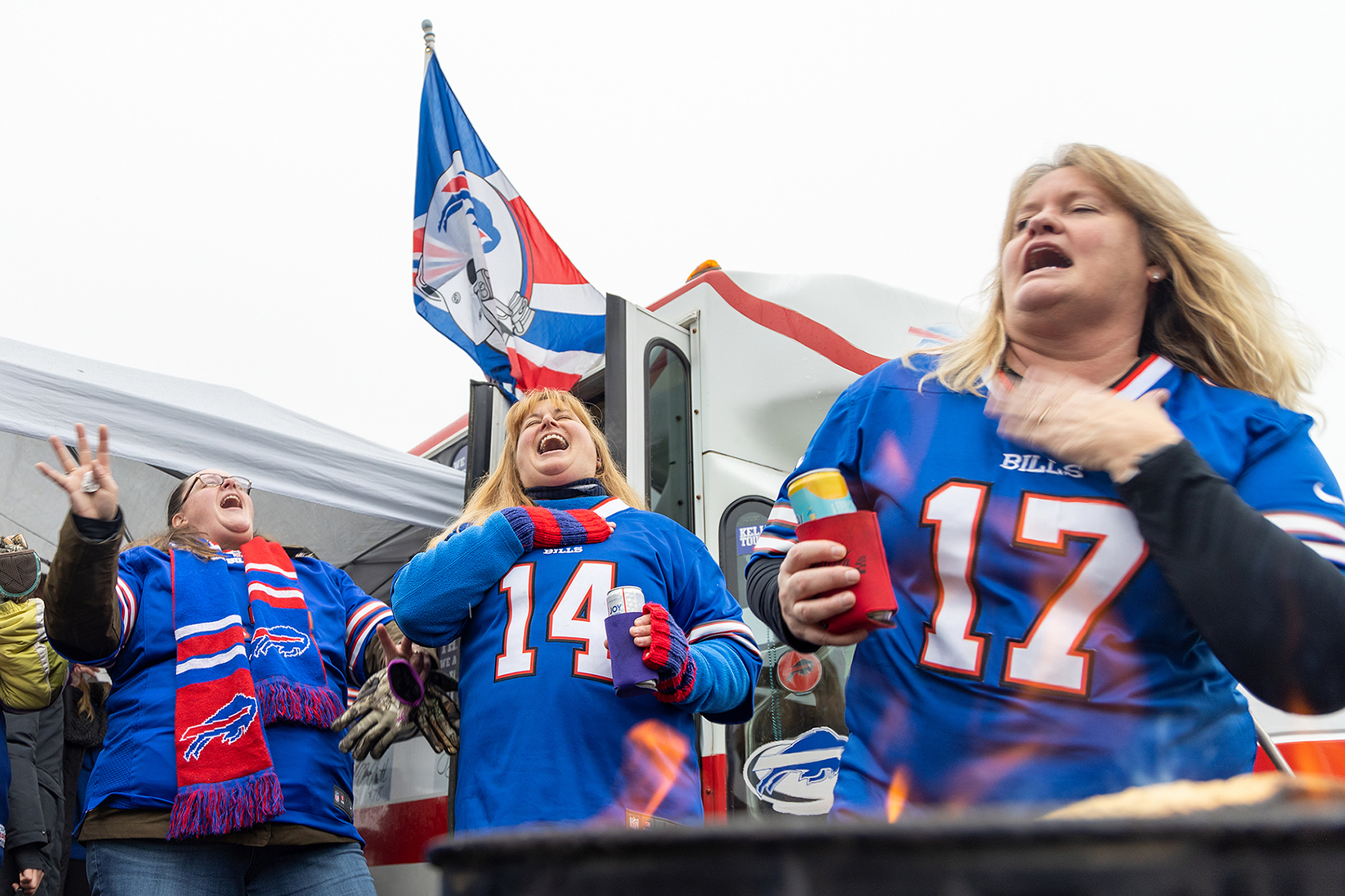 Ariana Shchuka '23 for Sports Illustrated
McBride — who has photographed multiple covers for Sports Illustrated — was contacted by the magazine's director of photography, Marguerite Schropp Lucarelli, for the assignment. McBride said Lucarelli proposed enlisting student help after seeing quality samples of RIT photography students' work on McBride's Instagram.
"This was truly a golden moment of my teaching career," McBride said. "I was able to provide a big break for my students and bring my teaching at RIT to a global audience. While I have had many students assist me on assignments in a supportive role, this situation was entirely different. Here we stood on the same level — shoulder to shoulder working as a team, for a historic publication."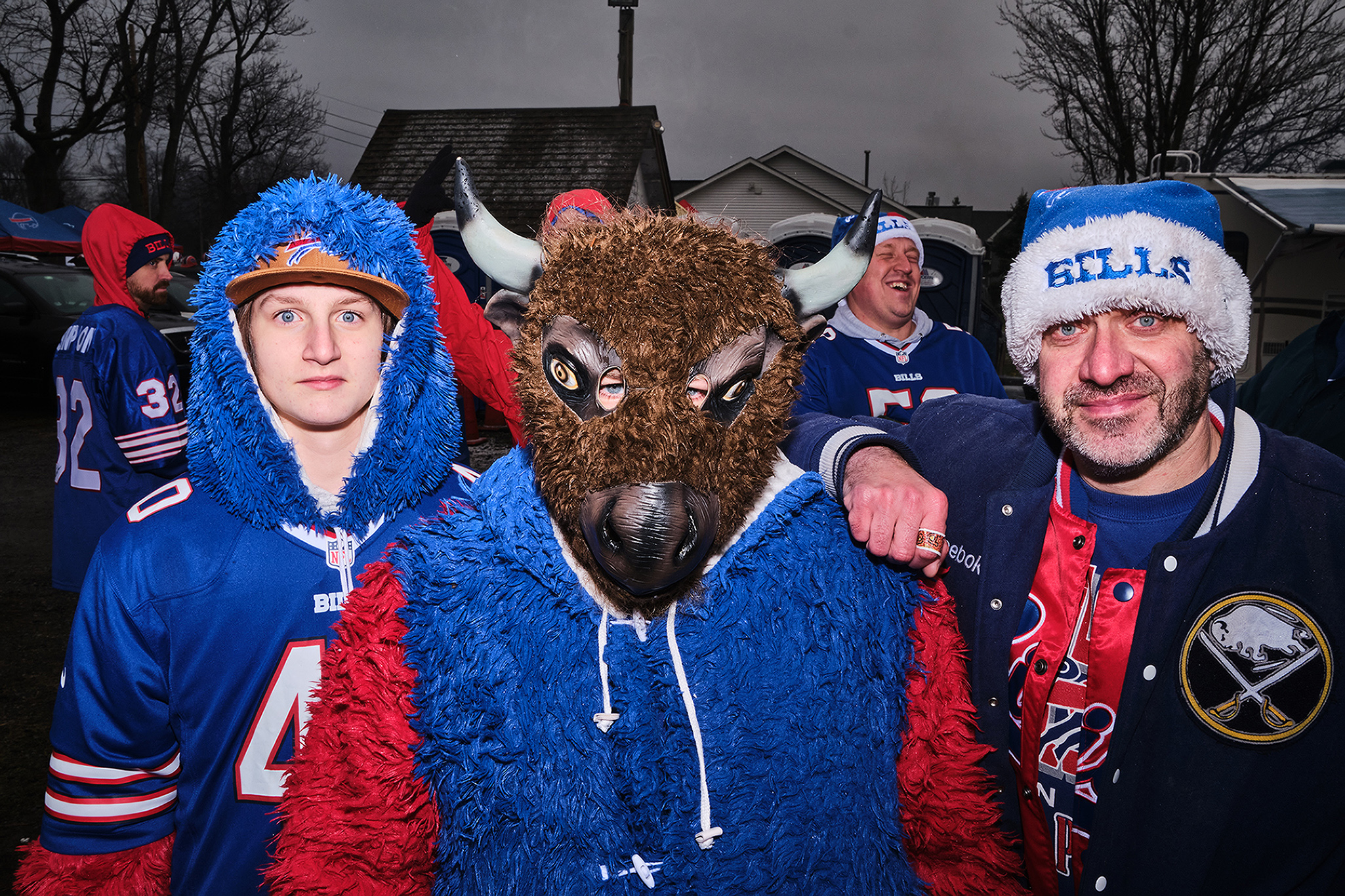 Clay Patrick McBride for Sports Illustrated
Curtis said this is among several professional opportunities McBride has connected her with. For Alban, working this closely with McBride was on his RIT bucket list. 
"Clay helps his students in every way possible," said Alban, from Orange County, N.Y. "He is fully committed to his students. I am honored I get to work with him. This was like a class all in one project."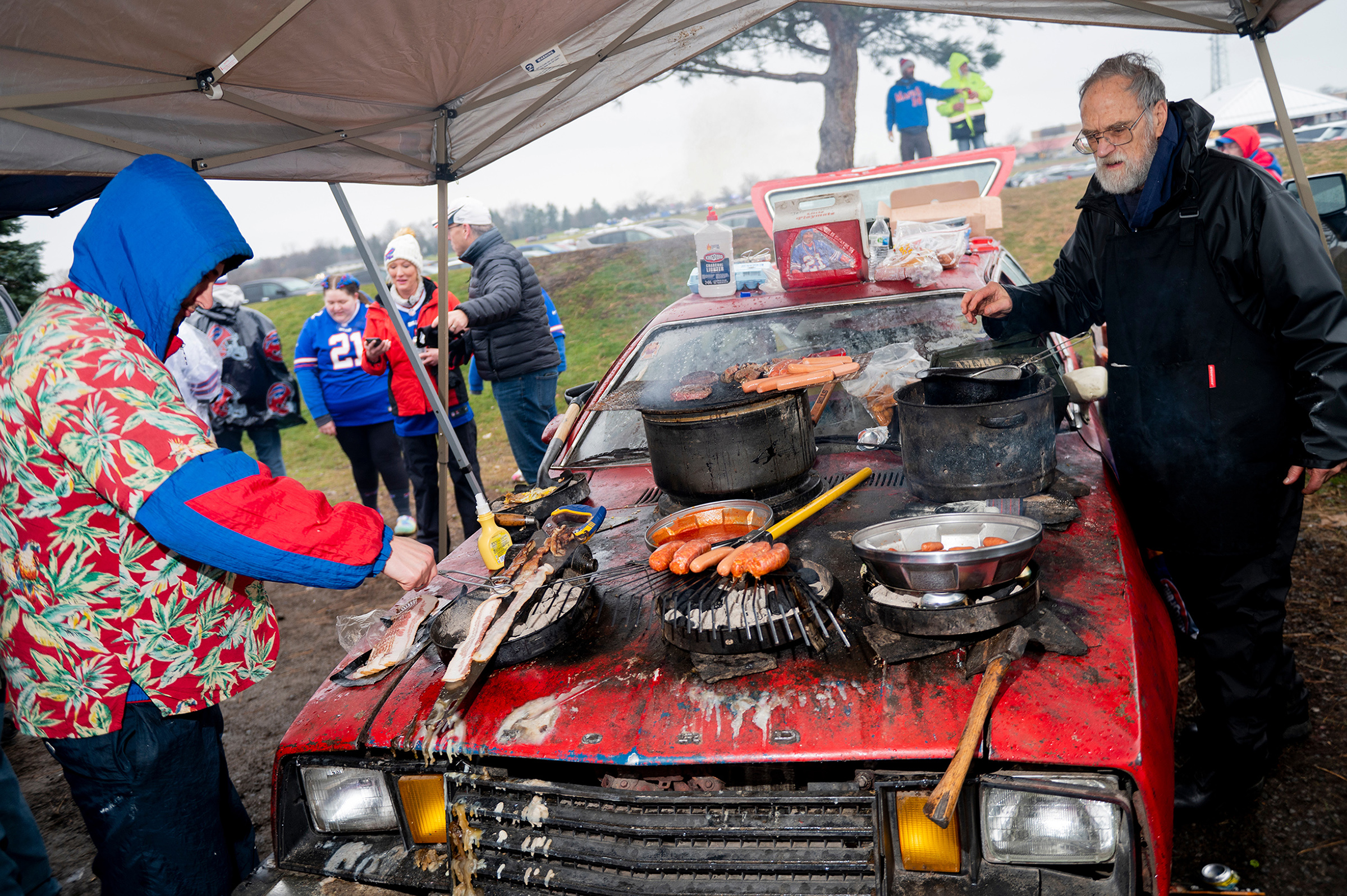 Vincent Alban '23 for Sports Illustrated
Bills supporters, branded as "Bills Mafia," garner attention for their fervent loyalty and energetic parking-lot parties, but also their generosity. They are the philanthropic heartbeat of Buffalo's NFL franchise, having collectively donated millions of dollars to countless causes.
The pre-game gatherings demonstrate the vibrant community Bills fans have built — a spirit the RIT crew set out to highlight.
"They're more than just sports fans," said Curtis, herself a Buffalo, N.Y. native. "I wanted it to show it's a community that supports and loves each other."
The RIT crew photographed Bills tailgate icons, venturing to the signature Hammer's Lot and other areas to find them.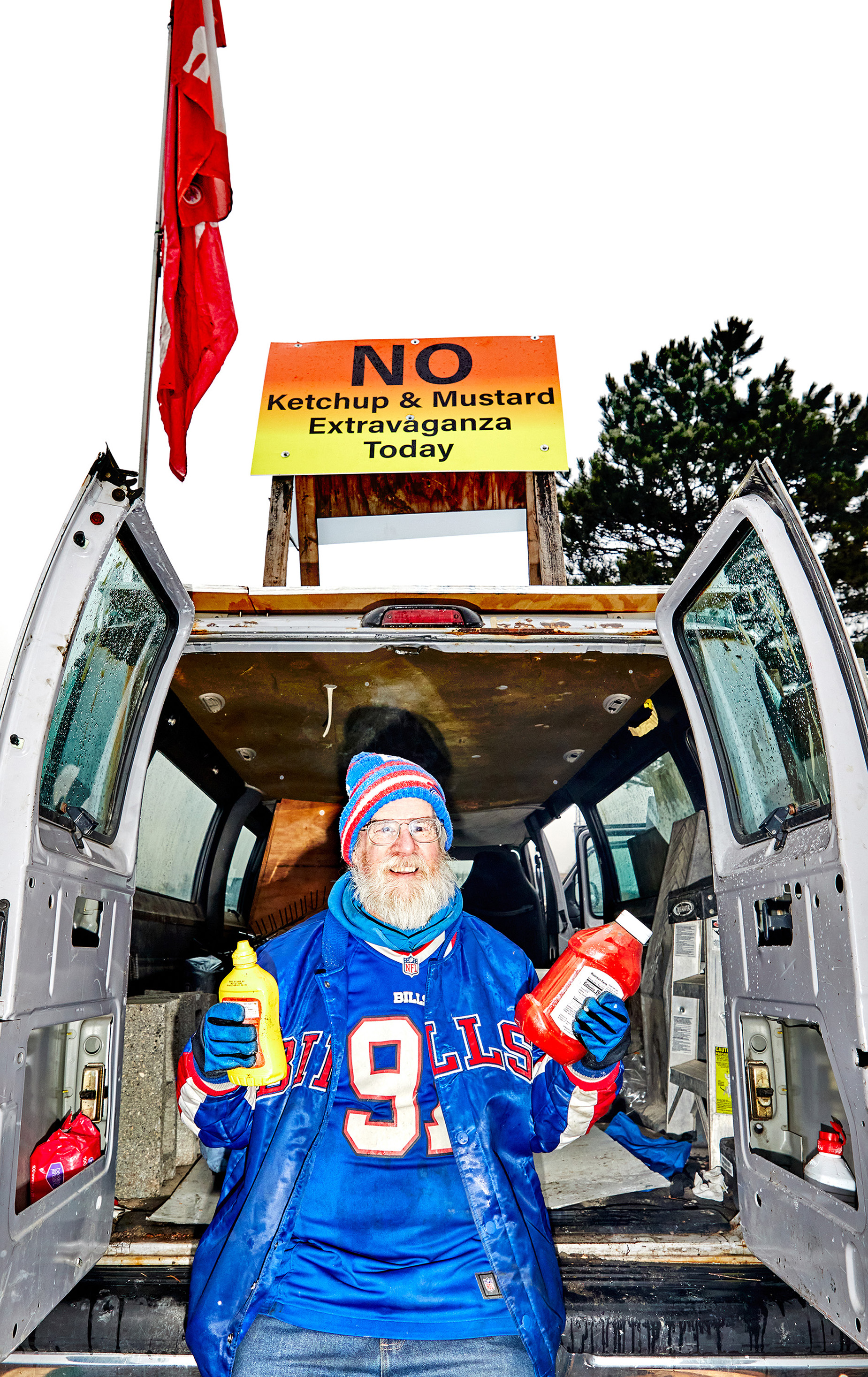 Abby Curtis '23 for Sports Illustrated
There was "Pinto Ron," the superfan famous for being doused in ketchup and mustard before games, Del Reid, co-founder of the Bills Mafia movement, and Pizza Pete, who prepares pizzas in a filing cabinet fashioned into an oven. The photographers then went beyond the well-known faces to tell unheard stories that also define the ethos of Bills fans.
They made their way through an ambitious shot list in a nasty wintry mix that was no match for the talented team's plastic-wrapped cameras. 
"I was blown away at the quality of work from my crew," McBride said. "Their images got to the heart and soul of Bills tailgating. In both the students and Bills Mafia, I see the same passion, insane dedication, and above all, a love for the game."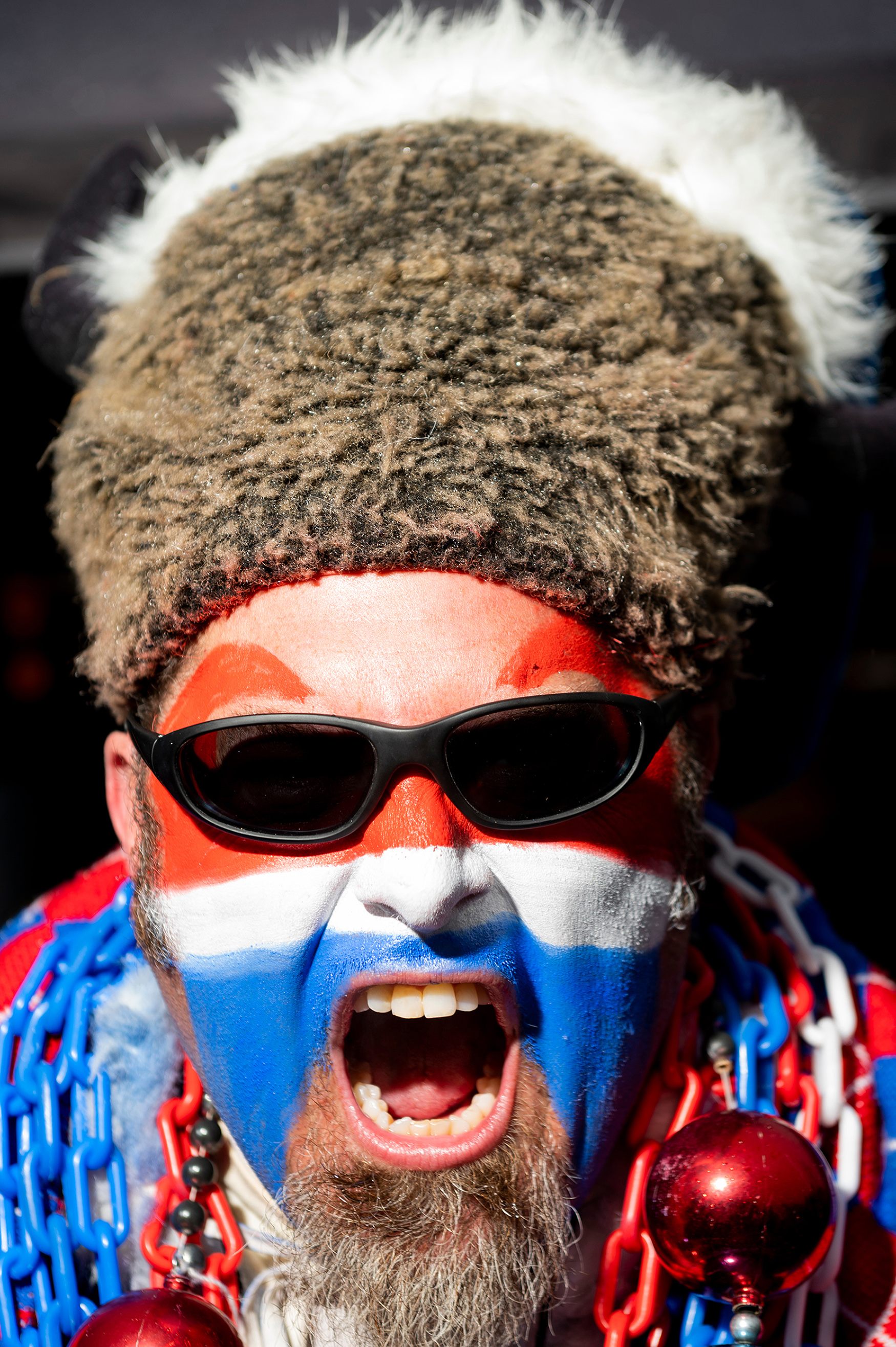 Vincent Alban '23 for Sports Illustrated
Alban met a tailgater who traveled from New Zealand. In fact, most people he photographed were from outside Buffalo. Alban heavily focused on taking portraits of those dedicated fans. 
Shchuka searched for low-key moments that showcased family bonds over football. 
Curtis discovered a tailgate group that gathers from all corners of New York State and another that has been active for 30 years. She also learned the kind tales of a recently-deceased private-lot owner who always catered to the needs of his tenants, like when one of them needed an oil change.
"It puts in perspective how instrumental Sundays are for these people," Curtis said. "It's their love. It's a community lifestyle that drives people."
Shchuka used a long lens for her photos — "The sports photographer in me wants to see people's faces fully in the frame, and be up close without being up close," she said. The others used smaller lenses and artificial lighting.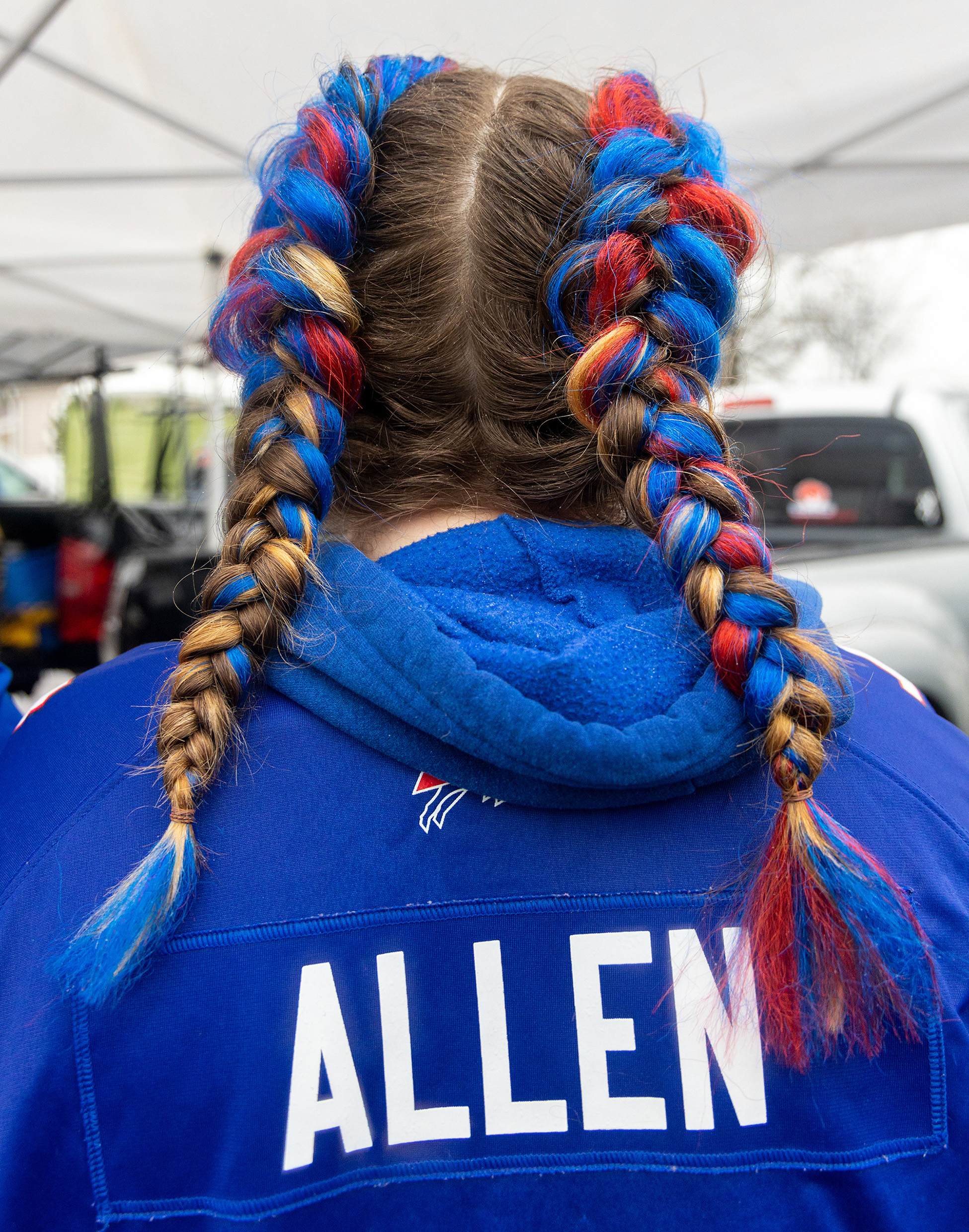 Ariana Shchuka '23 for Sports Illustrated
Their differing styles resulted in a varied spread for a comprehensive view of Bills fan culture.
"I'm so grateful for the whole experience," Shchuka said. "It was the cherry on top of my four years of college."
Alban's photographic approach was reflective of his time at RIT. He has made a point to learn advertising photography and lighting techniques to blend into his work as a photojournalist.
"The more you can learn from people outside your major, you can expand yourself, and it leads to more opportunity," he said. "There is no better time to do it (than at RIT). You have access to everything you could possibly want."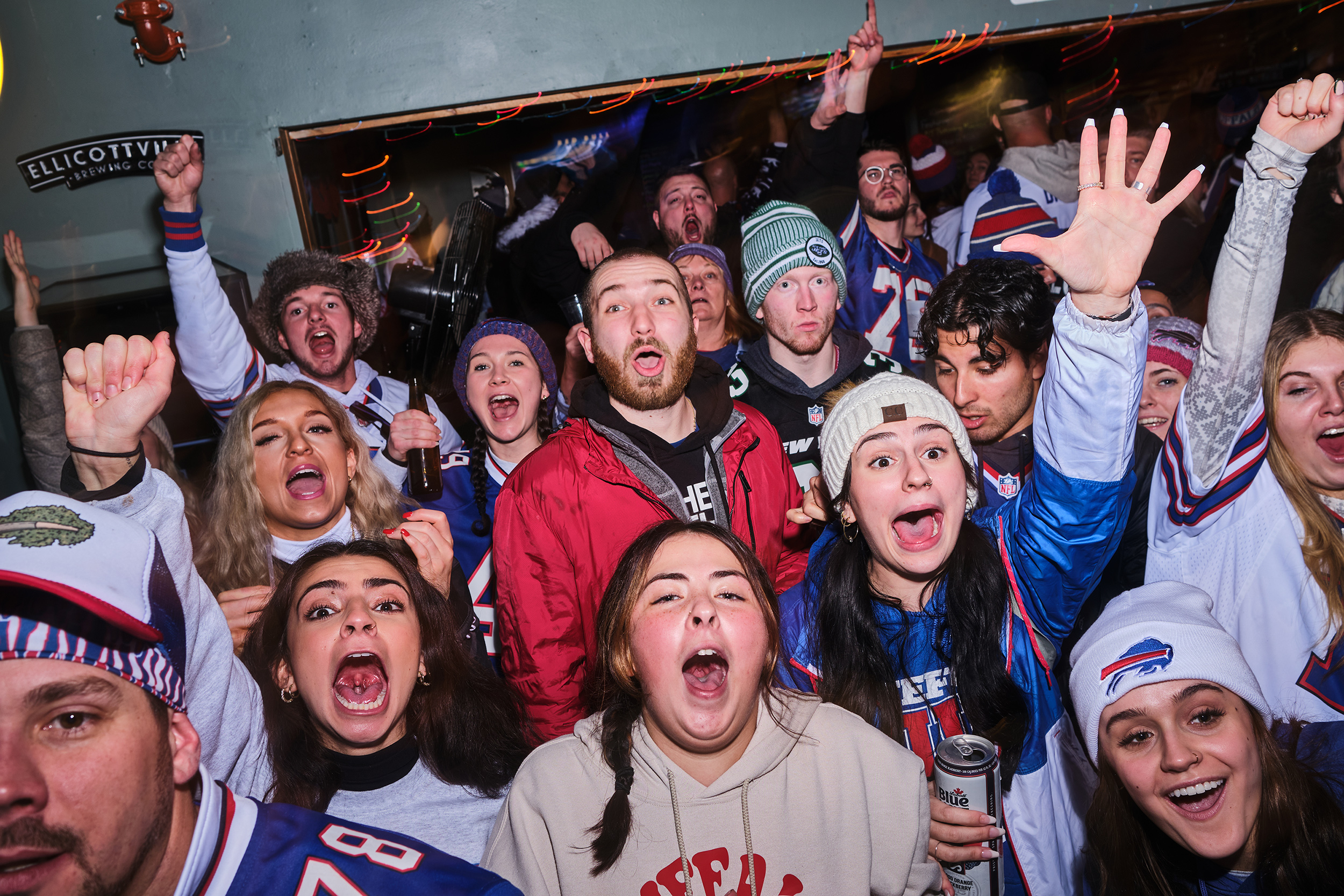 Clay Patrick McBride for Sports Illustrated
Topics