Global Intelligence to Manage Across Borders and Industries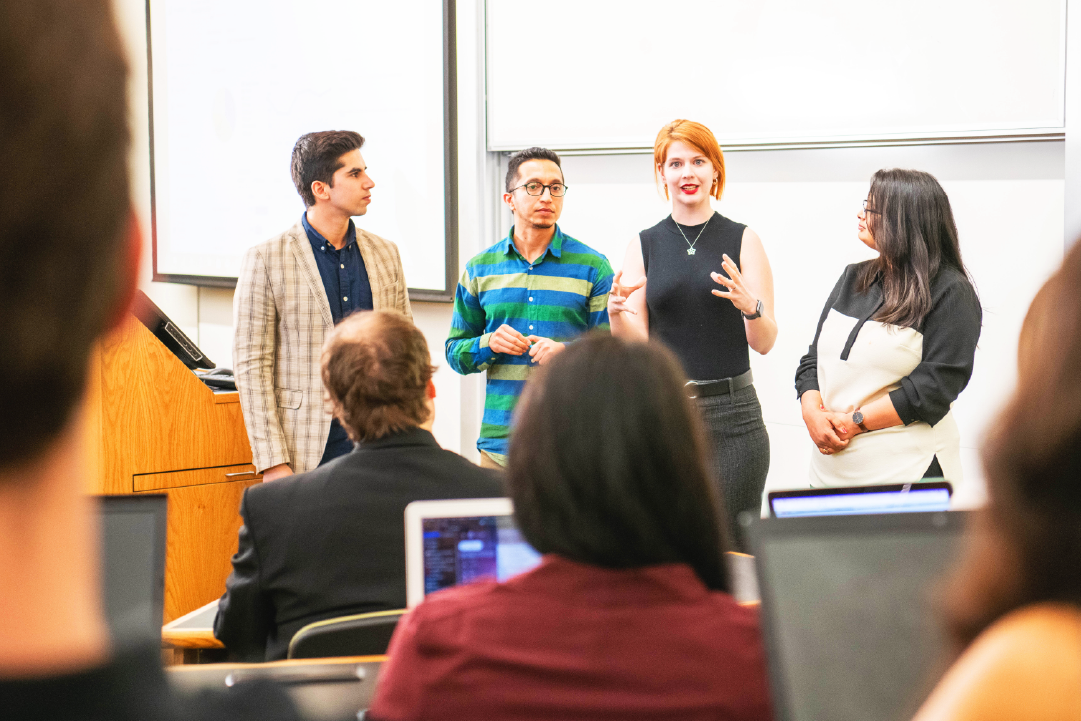 Saunders College of Business teaches students how to thrive in an increasingly global, connected, and diverse business environment. Through its hospitality and tourism management, international business, or management degrees, students gain an understanding of strategic management, decision-making, and negotiation, from interdisciplinary courses.
Students across these degrees experience cross-cultural teamwork through virtual team collaborations with peers from partner universities and global campuses or can attend classes at one of RIT's Global Campuses: RIT Dubai in the United Arab Emirates, RIT Croatia in Dubrovnik and Zagreb, RIT Kosovo in Pristina, and RIT China in Weihai. As RIT has one of the most extensive cooperative education* programs globally, students get real-world experience before graduation. RIT places more than 4,500 students with over 6,200 co-op assignments each year. Attend programs backed by industry advisory board expertise and network outside of the classroom through our 320+ clubs and organizations.
Take a virtual tour and learn more about Saunders College of Business at RIT!
Hospitality and Tourism Management Degree
The hospitality and tourism management (HTM) degree at Saunders is one of the oldest programs in the nation, dating back to 1892. It offers students a range of applicable skill sets in both business and hospitality operations.
Saunders provides high-level operations and management skills that offer graduates an opportunity to move onto a path to leadership positions while providing transferable skills. HTM students collaborate with the nearly 20 dining locations on Rochester's campus, the IHSI Food Production Lab, and work with the RIT Inn & Conference Center and newly acquired Radisson Hotel. Furthermore, students get hands-on restaurant experience at Henry's, a 75-seat full-service, liquor-licensed restaurant and kitchen for educational purposes, complete with a wine collection and resident faculty sommelier.
Undergraduates can travel for events through the Hospitality Financial Technology Professionals (HFTP) and American Hotel and Lodging Association (AHLA) student chapters. The student chapter of Eta Sigma Delta, the international hospitality management honor society, and the hospitality and tourism management advisory board provide additional networking opportunities. The HTM advisory board works with faculty to ensure the curriculum features the latest industry trends and technology and provides mentoring opportunities.
An HTM degree can lead to careers at exciting locations for leading companies, providing experiences working in places such as:
Bellagio, Las Vegas NV
Disney, Orlando FL
Dorchester Collection, London, England
Four Seasons Resort Hualalai, Kailua-Kona Hawaii
Hazeltine National Golf Club, Chaska MN
Hilton, Frankfurt, Germany
JLL, Chicago IL
Marriott, Anaheim CA
Sodexo, Washington DC
SpaceX, Cape Canaveral FL
The Beverly Hills Hotel, Los Angeles CA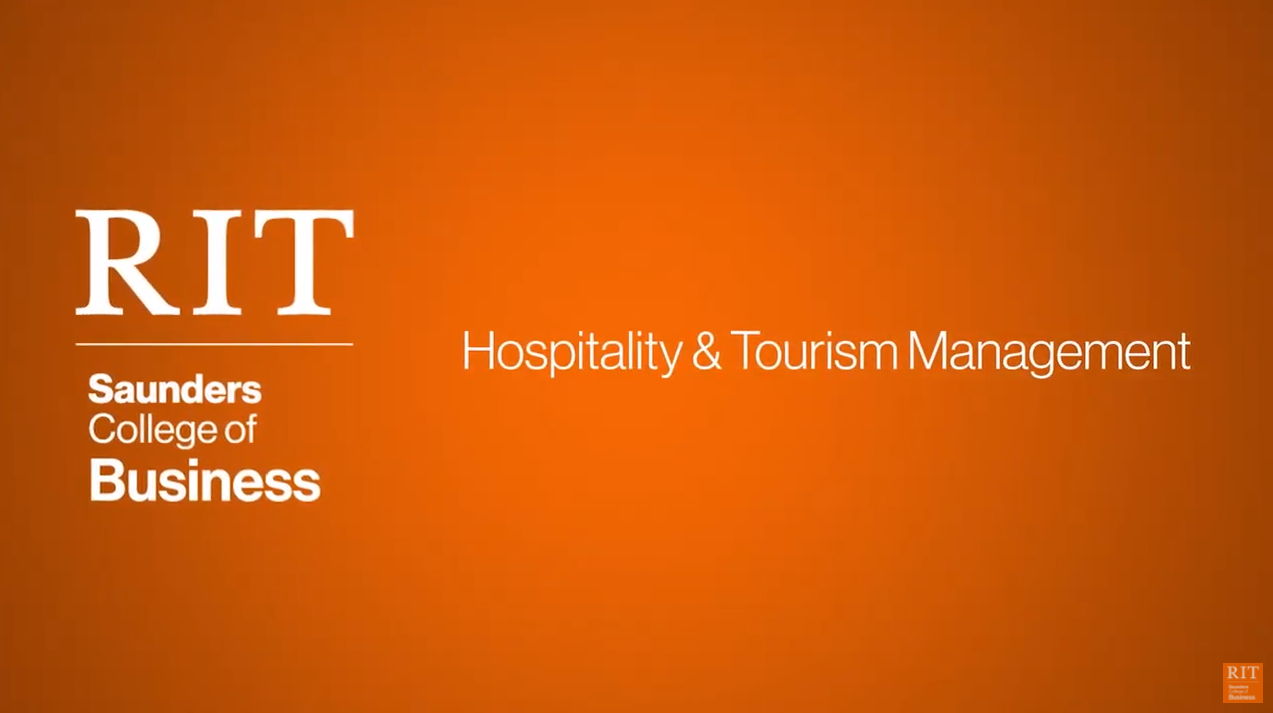 ​
International Business Degree
Students learn about global trade practices, gain cultural awareness through global immersion, how to navigate international business challenges, and more through the international business degree. Every international business student has the opportunity to study abroad at one of RIT's four Global Campuses, global student exchange partnerships, and more than 100 study abroad locations on every continent. Rochester's campus has 2,400 students from 100 countries. To further increase student's value on the international stage, they can take foreign language courses and gain a deeper cultural immersion.
In addition to the applied curriculum in the classroom and RIT's paid co-op experiences, students can join the Global Business Group to further expand global knowledge by networking with peers and industry experts. Careers in this field vary across several different industries, including advertising, public relations and marketing, commercial banking and credit, food and beverage, management consulting, manufacturing, and pharmaceuticals.
Recent graduates have reported the following job titles:
League operations administrator
Associate project manager
Photographer
Operations coordinator
Executive recruiter
Executive researcher
Business analyst
Hear about their experiences first-hand on our Spotlights page.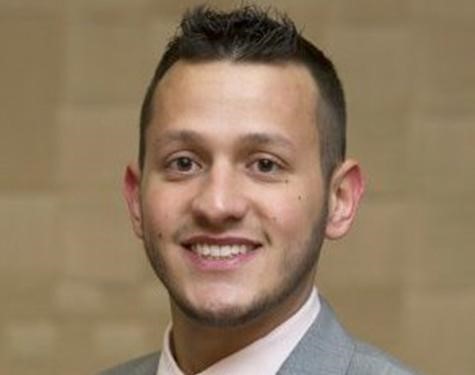 "During my career at RIT, I have always been extremely happy with the education I was receiving. In most of my classes, we were forced to think creatively, and the professors would always apply the theories to real world examples."
Andre Joly (international business)
Latin America Marketing Analyst, The Walt Disney Company
Los Angeles, CA
Management Degree
Pursuing a management degree at Saunders grants students in-depth knowledge and understanding of personal and professional skills that are versatile for any career, including project management, entrepreneurship, technology management, and negotiations and decision making. The undergraduate curriculum is designed to promote critical competencies, interpersonal skills, disciplinary knowledge, personal and professional skills.
Key focus areas and opportunities include:
Analyzing real-world business situations and applying project management techniques to develop innovative solutions to business challenges.
Working with students inside the classroom and globally with RIT's partner universities and global campuses through virtual team collaborations
Developing organizational effectiveness skills, negotiating and decision-making strategies, leadership skills, entrepreneurship, technology management, and project management.
Management students interact with faculty who are industry professionals and the management advisory board. Students can also participate in Saunders Management Club and DECA Collegiate Chapter's competitions and conferences.
Recent graduates have reported the following job titles:
Assistant manager
Consulting analyst
Financial analyst
Information technology staff
Management trainee
Member service rep
Operations associate
Sales associate
Business analyst
Bank teller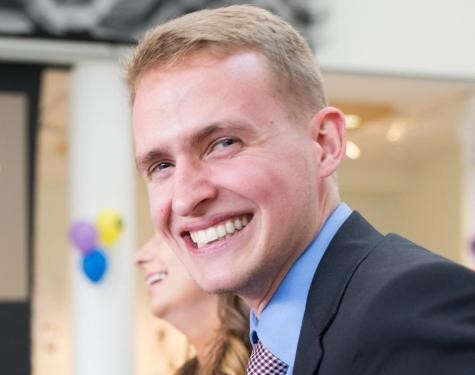 "The work experience Saunders students can gain is a huge advantage. Co-ops also serve as a great way to test-drive different jobs to find one that you are both good at and find interesting. You never really know what you are getting yourself into until you give it a try."
Ty Clauss '19 (management)
Manager of Strategy and Analytics, PlanSource
Orlando, FL
Business Exploration
Undecided? The business exploration program provides students with a chance to experience various fundamental business courses before choosing a focus. The Freshman Experience: Biz 1+2 is a cohort program that quickly exposes students to all business disciplines where they develop a business plan from ideation to creation within the first year. This prepares students for a wide array of careers and provides the potential for exponential career growth. Throughout the program, students work with RIT faculty, staff, and career advisors to determine the best choice of major.
Saunders College of Business Minors
Many students pursue minors or dual degrees, choosing from over 90 options across all nine RIT colleges, including game design, environmental studies, or one of nine foreign languages.
Global Food and Beverage Management *
Students in the global food and beverage management minor identify trends and develop an understanding of various aspects of the food and beverage industries, including the growing wine and microbrewery sectors. Students learn management principles for outstanding guest experiences to maximize profits.
Human Resource Management*
People are the top asset of any business. The human resource management minor focuses on the critical functions of a human resources department; hiring, training, compensation, benefits, and employment law.
Business Administration*
The business administration minor is ideal for students outside of Saunders College of Business interested in broad business exposure. Students interested in pursuing a master's in business administration degree could strategically use specific business minor courses to waive certain MBA foundation courses for an accelerated 4+1 MBA.
*Indicates minor only
Classroom resources are available for teachers and advisors!
Saunders College of Business wants to help support the business initiatives at your school! We offer Zoom in the classroom, free gear for students, free classroom resources, and the opportunity to come to Saunders for a day!
Zoom in the Classroom
Bring Saunders into your classroom for a customized conversation about preparing for a successful business career! Request a virtual visit with our students, faculty, and staff on topics ranging from admissions, entrepreneurship pitch tips, specialized business topics, etc. 
Free Gear for Students
Inquire today about the business programs available at Saunders and receive free gear!
Free Classroom Resources
Saunders can sponsor your business learning activities. Inquire today for personalized information and giveaways for your DECA chapter's students. Tell us what business disciplines your class is most interested in by emailing us at communications@saunders.rit.edu. Be sure to include your class list as well!
Saunders Field Trip
If your school is close enough, we can invite you for an all-day field trip to Saunders College of Business at RIT. This is a popular activity where you and your students enjoy a visit to our campus that includes a faculty presentation, a tour of the RIT campus, and interaction with current students.
Saunders College of Business at Rochester Institute of Technology
Saunders College provides students with a comprehensive understanding of business while utilizing RIT's vast resources in technology. The core curriculum provides business students with the knowledge they need to succeed in their field, and courses are designed to reflect the latest trends and business needs. Electives can additionally be chosen from any of RIT's nine colleges to tailor degrees towards career goals.
RIT is also the home to one of the world's first and largest cooperative education programs, allowing students to do paid work and gain hands-on experience before they graduate. More than 4,500 students complete over 6,200 co-op assignments each year and are employed by more than 3,400 employers throughout the U.S. and abroad. With a growing global network of more than 25,000 Saunders College alumni and 136,000 RIT alumni, students can make connections almost anywhere and are encouraged to meet with devoted alumni, dedicated professors, and driven peers.
Saunders is in the top five programs in New York State, ranking #74 nationally for undergraduate business programs in the U.S. News & World Report "Best Colleges" rankings. Apply today to become eligible for scholarships and join the Saunders community!
Topics