RIT cited as one of the best universities in the nation by 'U.S. News'
University ranks high in innovation, value, co-op education, and undergraduate teaching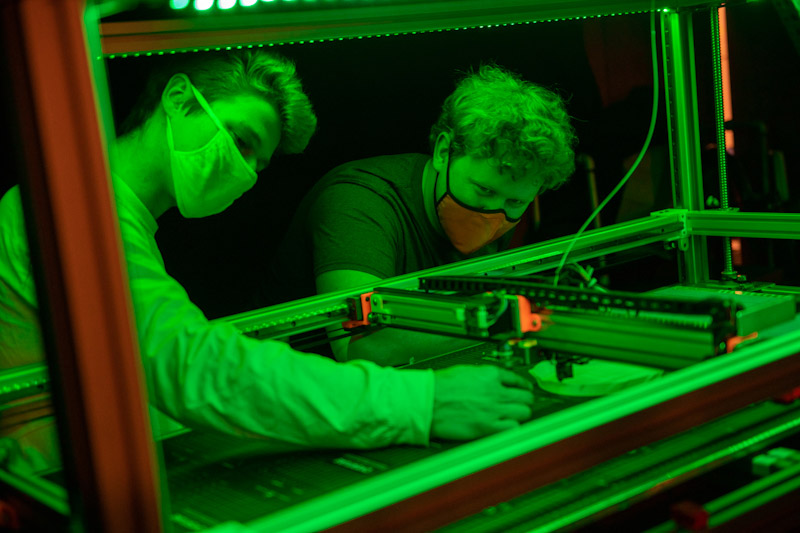 Innovation, value, co-op education, and excellence in undergraduate teaching are among the categories in which Rochester Institute of Technology is highly ranked and listed as one of the best national universities by U.S. News & World Report.
The report also ranked several programs in RIT's colleges as among the best and gave the university overall high marks for academic excellence, social mobility for its graduates, as well as being among the "Best Schools for Veterans."
In the 2022-2023 edition of U.S. News & World Report Best Colleges, RIT jumped to 105 out of 440 schools in the "National Universities" category, which includes the nation's best research universities. These top universities offer a full range of undergraduate majors, plus master's and doctoral programs, and emphasize faculty research or award professional practice doctorates, according to U.S. News.
"The latest rankings from U.S. News reflect what we already know. RIT is in high demand for its undergraduate programs and is becoming the university we want to be," said RIT President David Munson. "RIT is not only one of the top universities in the nation working at the intersection of technology, the arts, and design, but we are also putting high value on bringing goodness to the world. RIT is embracing and designing a very bright future through our amazing community of creators and innovators who are shaping the world through ideas that inspire, inform, and improve lives."
In this year's publication, RIT was:
Ranked 11th among top schools' cooperative education or internship programs;
Ranked 41st among "Most Innovative Schools," chosen from nominations by college presidents, provosts, and admissions deans making the most improvements toward curriculum, faculty, students, campus life, technology, and facilities;
Ranked 48th as "Best Value Schools," based on ratio of price to quality of education provided and percentage of students receiving need-based aid;
Ranked 66th for undergraduate teaching, chosen from nominations by college presidents, provosts, and admissions deans based on high-quality teaching that promotes student engagement and satisfaction in undergraduate education.
Among academic programs, RIT was:
Other U.S. News rankings include:
Topics