Micro/Nanoscale Systems, Devices, and Materials
RIT engineers conduct research aimed at understanding fundamental chemical and physical phenomena and leveraging this knowing to build nano-scale and microscale devices and systems for electronic, photonic, and biomedical applications.
Research Centers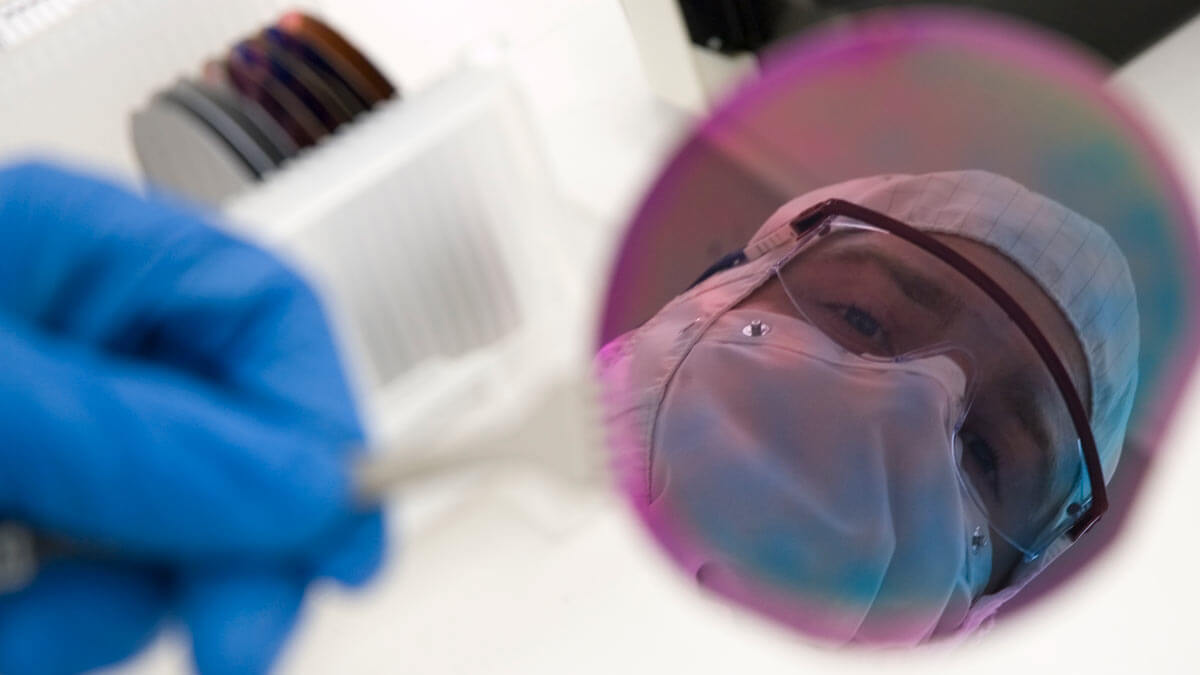 Semiconductor and Manufacturing Fabrication Lab (SMFL)
The SMFL provides state-of-the-art facilities and support for undergraduate and graduate programs in microelectronic engineering, microsystems, and related disciplines. The facility also provides industrial affiliates in the semiconductor and microsystems industries with applied solutions in microdevice design, process development, microsystem integration, and prototype fabrication.
Learn More about the Semiconductor and Manufacturing Fabrication Lab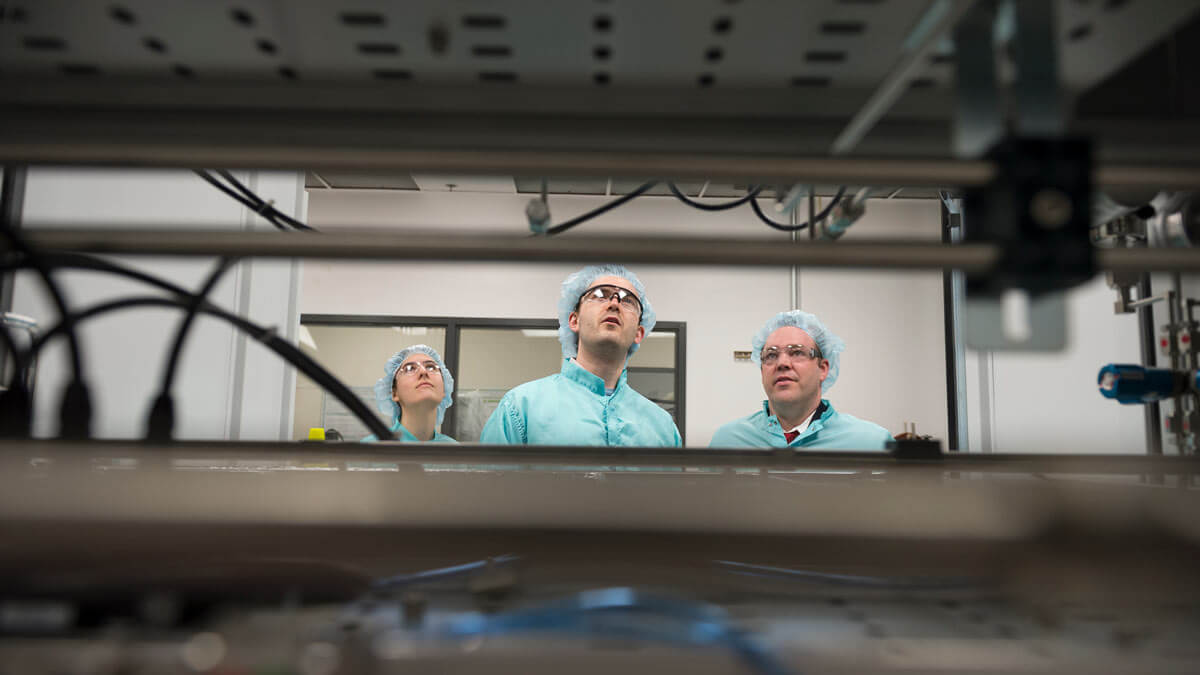 Future Photonics Initiative
The Future Photon Initiative (FPI) develops photonic devices in pursuit of answers to grand questions, leveraging efforts of existing RIT research groups who develop technology for the generation, transmission, manipulation, absorption, and detection of photons. FPI cross-disciplinary teams collaborate with external university groups, industry, and national laboratories to develop and commercialize new photonic device technology. Potential markets include solar energy, biophotonics, high performance imaging, astrophysics, communication, electronics, and computing.