RIT Kosovo (A.U.K) students selected among winning teams at Imagine RIT Festival, organized by RIT Global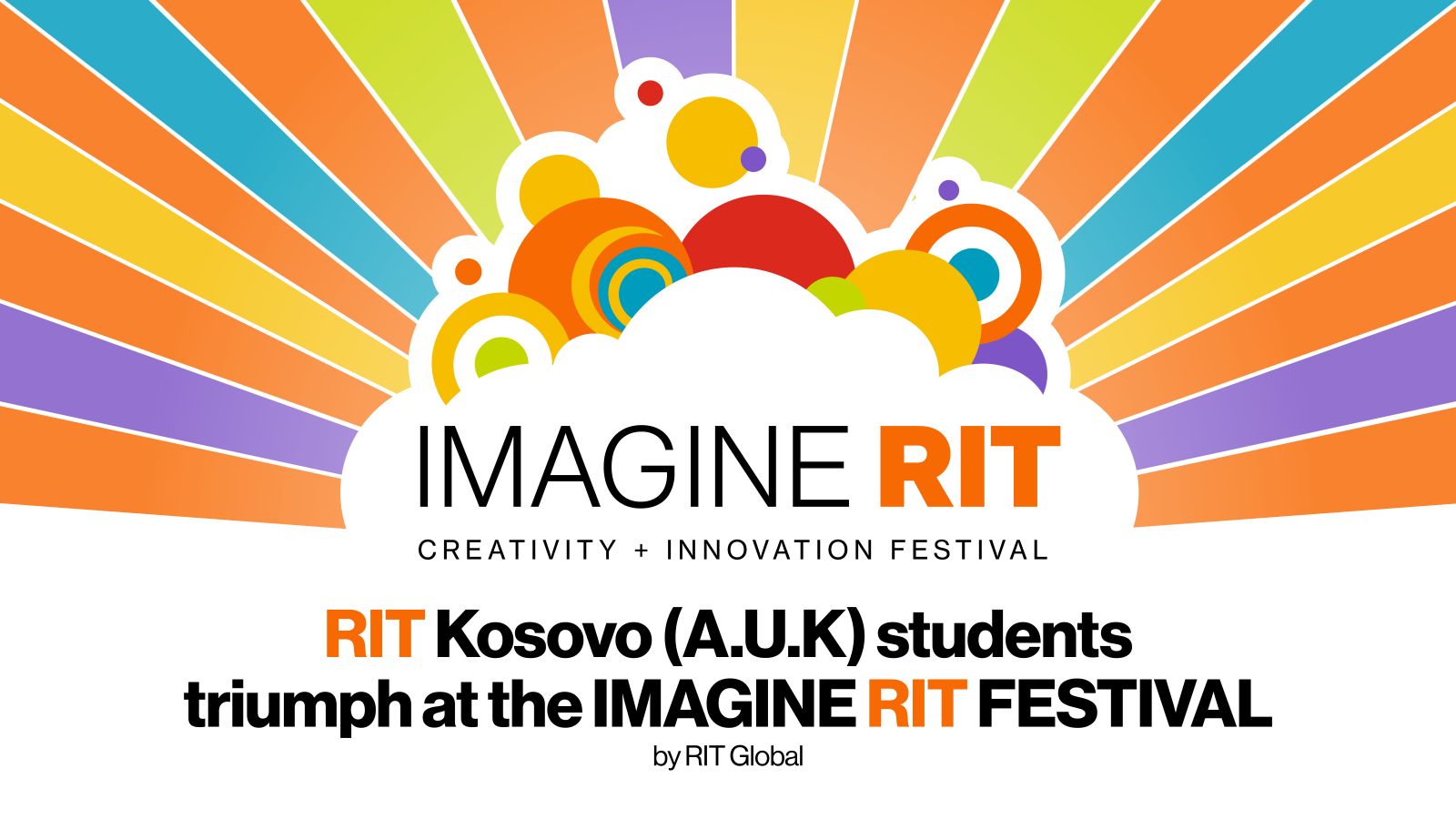 Congratulations to RIT Kosovo (A.U.K) students, Anyla Zogu, Agnesa Bexheti (Biberaj Scholar), Tringa Isufi, Anesa Jakupi (Biberaj Scholar), and Ali Idrizi (Biberaj Scholar) who - under the mentorship of Prof. Xhevahir Kolgjini - have been selected among the winning teams with their project "Digital Weaving" at the "Imagine RIT- Creativity and Innovation Festival" contest. 
The "Imagine RIT- Creativity and Innovation Festival" is a campus-wide event that showcases the creative and innovative spirit of RIT students, faculty, and staff - to be held from April 25 – May 1 at RIT Main in Rochester, New York. During the Imagine RIT Festival, the RIT Kosovo (A.U.K) team will exhibit the many procedures involved as part of the project such as, using a painting, digitizing it, working with the digital blueprint, and weaving the design as the final step.
What is the "Digital Weaving" project about?
Our students' "Digital Weaving" project entails reframing how traditional hand-woven tapestries are produced. It introduces digitization and digitalization into the evolutionary development of fiber art pieces. The process starts with the creation of a painting, which is then digitalized. After the image will be processed digitally, a blueprint will be created which becomes the base of a tapestry design that can be used by weavers in executing the fiber artwork. 
Why is "Digital Weaving" such an innovative project?
For this project, the paintings are derived from a wide spectrum of cultural heritages in the region and beyond and the goal of the exhibit is fourfold: a) to demonstrate how innovative technology can be applied to old techniques from ancient times, such as regarding the realm of fiber art creation - from a knot to a pixel on a grid; b) to integrate various scientific elements of textile engineering with the applied arts; c) to highlight how culturally inclusive such an art form can be; and d) to cherish the cultural roots.
During the processes of digitizing and digitalizing, the digital software transforms the image using pixels. The weavers then have a simplified pattern to guide them during the technical process of hand-weaving the tapestry, a dying art form in many parts of the globe, including in Southeastern Europe, where this artisan practice was often passed down from one generation to the next in local communities, weavers' guilds, and homes.
Topics