Our Alumna, a role model to Kosovo's youth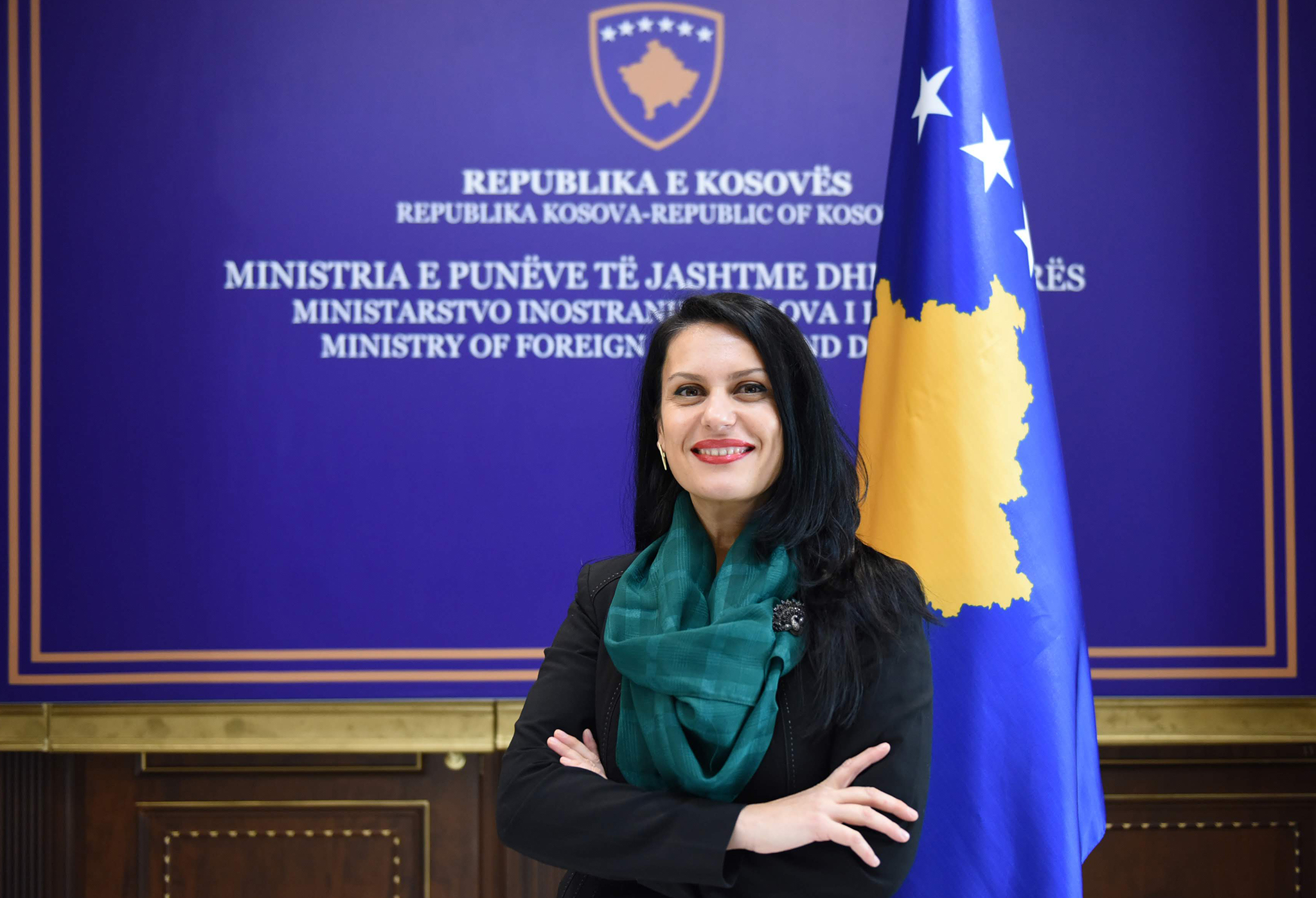 Jetmira Bërdynaj-Shala
Ms. Bërdynaj-Shala is the Ambassador of the Republic of Kosovo to the Commonwealth of Australia. She is a career diplomat of the Republic of Kosovo and she has been part of the Ministry of Foreign Affairs of Kosovo since June 2008.
She completed a Bachelor of Law from the University of Prishtina and a Master of Science in Professional Studies from RIT K (A.U.K). Prior to joining the Ministry of Foreign Affairs, she worked as Executive Assistant at the Coordination Office for International Cooperation and Regional Dialogue within the Office of the Prime Minister and as a Senior Officer for Regional Dialogue within the same office.
She was the head of the Consular Department at the Ministry of Foreign Affairs and played a crucial role in establishing Kosovo consular missions abroad. In 2013, she was appointed as Consul at the General Consulate of the Republic of Kosovo in Istanbul. In 2015, she was transferred from Istanbul to Brussels as Head of the Consular Service within the Embassy of Kosovo in Brussels. She also worked as Senior Legal Officer and Head of the Department of Legal Issues and Treaties within the Ministry of Foreign Affairs in Prishtina. 
According to Ambassador Bërdynaj-Shala, "Before independence, it was not always easy to continue postgraduate studies abroad. Working on setting in place a system of institutional and legal infrastructure sustainable enough to support the functionality of our emerging country required persistence and dedication. Therefore, from a personal perspective, the in-country study offered by RIT K (A.U.K) suited my professional objectives perfectly. RIT K (A.U.K)'s intensive programme consisted of five hours of rigorous academic work which lasted 15 months. Additionally, I was working eight hours per day whilst simultaneously studying, which culminated into strengthening my expertise in public policy.  Was it easy? No. But it was worth it. Not only did it broaden my knowledge in public administration and public policies, but it also opened new doors for opportunities-which is evident by my foreign service as a career diplomat."
Ambassador Bërdynaj-Shala serves as a role model to Kosovo's youth and is the quintessential example of what can be accomplished through perseverance, hard work, and an unwavering commitment to service.
We are proud of Ambassador Bërdynaj-Shala and we continue to celebrate her professional accomplishments and contributions as a career diplomat to our country and beyond.
Topics