RIT Unlabeled Music Festival set for Sunday
Event will showcase talents and various genres of RIT student bands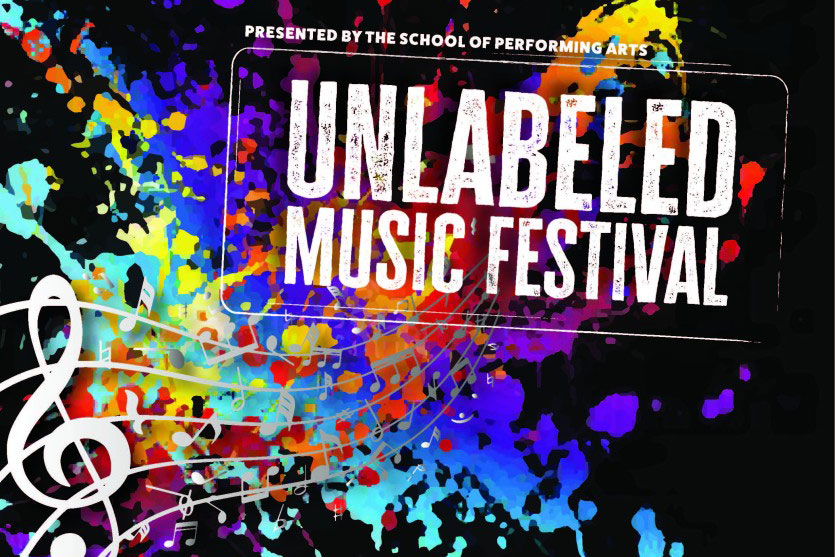 An afternoon featuring 25 student bands or individual artists is set for Sunday, April 16, in two venues at Rochester Institute of Technology.
Called "RIT Unlabeled Music Festival," the genres represented include electronic dance music, funk, pop, rock, rap, metal, grunge, punk, fusion, and jazz.
The festival, presented by RIT's School of Performing Arts, is free and open to the public.
There are two stages for performances: bands will be featured in Fireside Lounge from 2 to 9:30 p.m., and electronic music artists will perform in Brick City Café from 4 to 11 p.m. Twenty-five groups or artists are scheduled to perform between the two stages.
"We're hoping this festival will become an annual event that will showcase the many incredible student performers in popular music that we have on campus at RIT," said Karl Stabnau, visiting lecturer, who is organizing this event. "This idea came out of Tiger Records, and students liked the idea of doing a music festival with the bands they've organized."
The number of RIT students involved in performing arts has soared in the past five years, due to a focus to find such students who are often the most creative and successful in their technical education. Approximately 500 Performing Arts Scholarships are expected to be awarded to incoming students this fall, raising the total number to about 2,000 such scholars on campus.
Stabnau said plans are already in place to expand the music festival next year to include more stages and performers and possibly open it up to include artists and bands from outside of RIT's campus.
"As this grows, we never want to lose the heart of the RIT students who are in the bands," he said.
Topics