Student's photo project addresses gun violence issues and solutions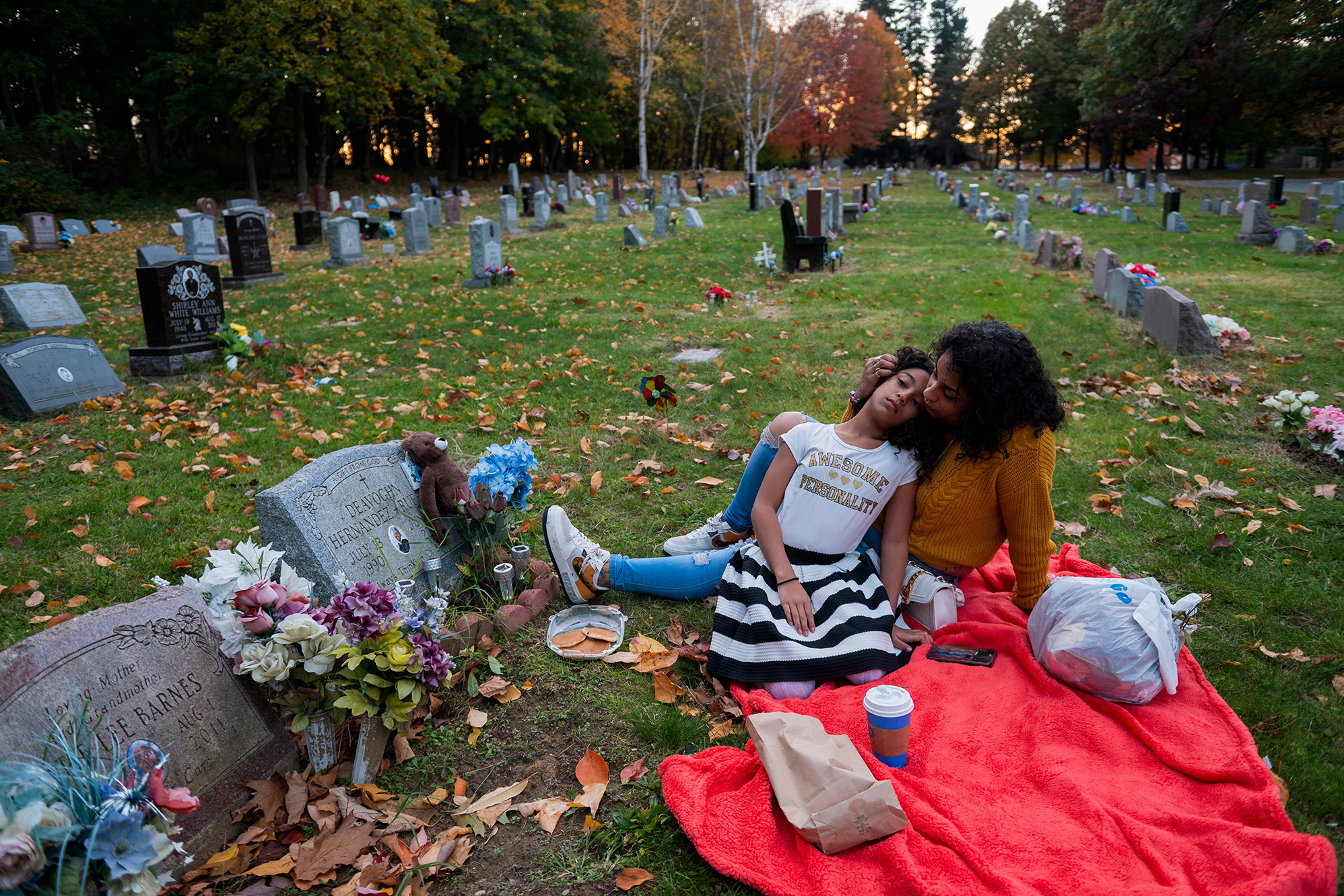 A photographer's camera is often viewed as a passport with the access it can provide. 
Vincent Alban optimizes his metaphorical passport by using it for more than quick-stop destinations.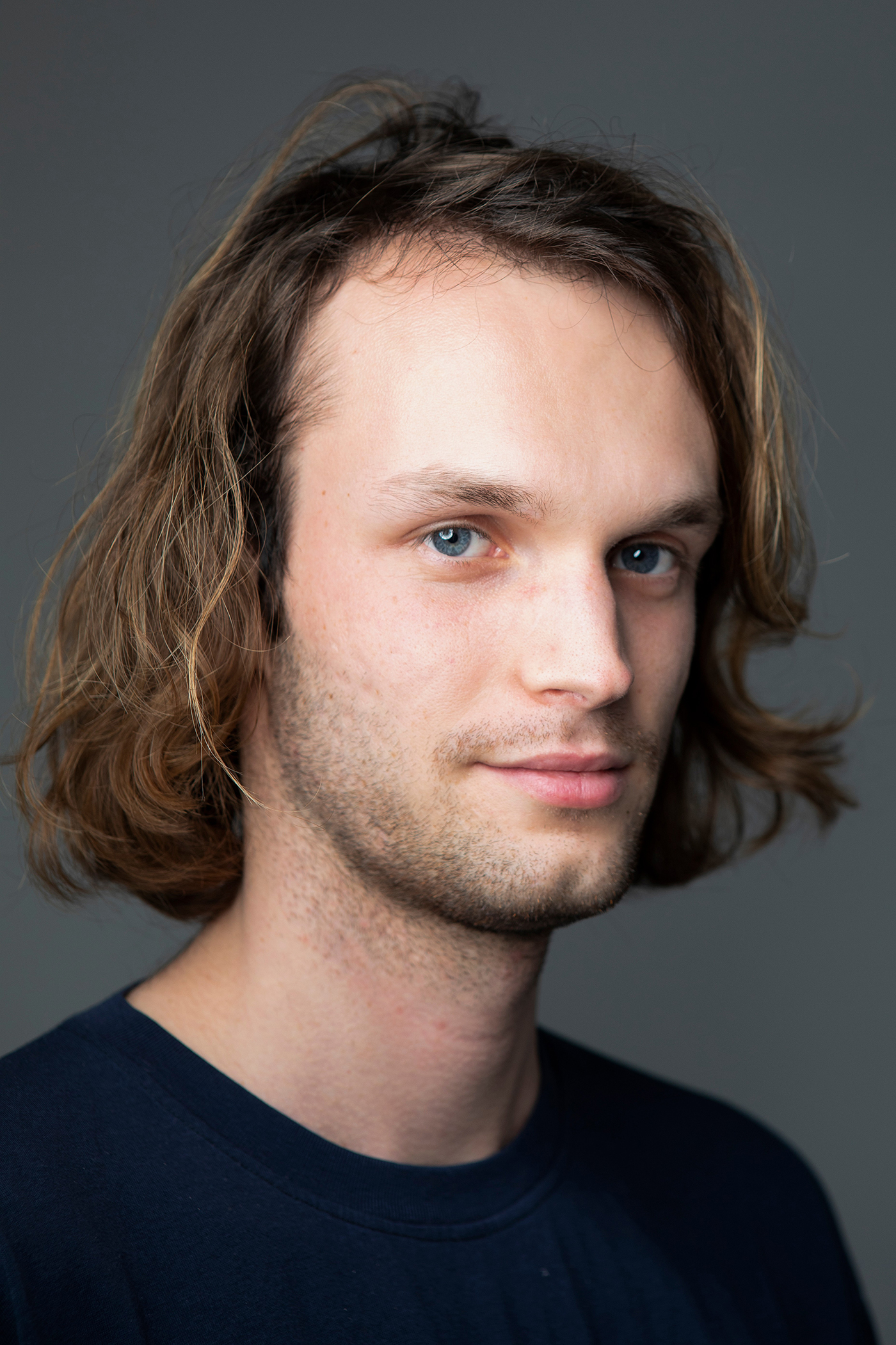 Clay Patrick McBride
"The real effective way to do it is not just as a passport, but a one-way ticket to stay,"  he said.
Alban is a fourth-year photojournalism student graduating this month who coupled human connection and visual storytelling to craft a powerful capstone project, "Absence and Presence." He is also the College of Art and Design's 2023 undergraduate commencement delegate. 
True to his viewpoint on cameras-as-passports, Alban was immersed in the City of Rochester for a year and a half to make a multimedia website of photo stories "connecting Rochester's recent rise in gun violence to the city's history of segregation."
Alban's intimate access with families directly affected by gun-related deaths is a byproduct of trust developed through a long-term commitment to spending time in their neighborhoods.
"I always want to see those I photograph as people and not avatars of grief and symbols of this national issue," said Alban, from Washingtonville, N.Y.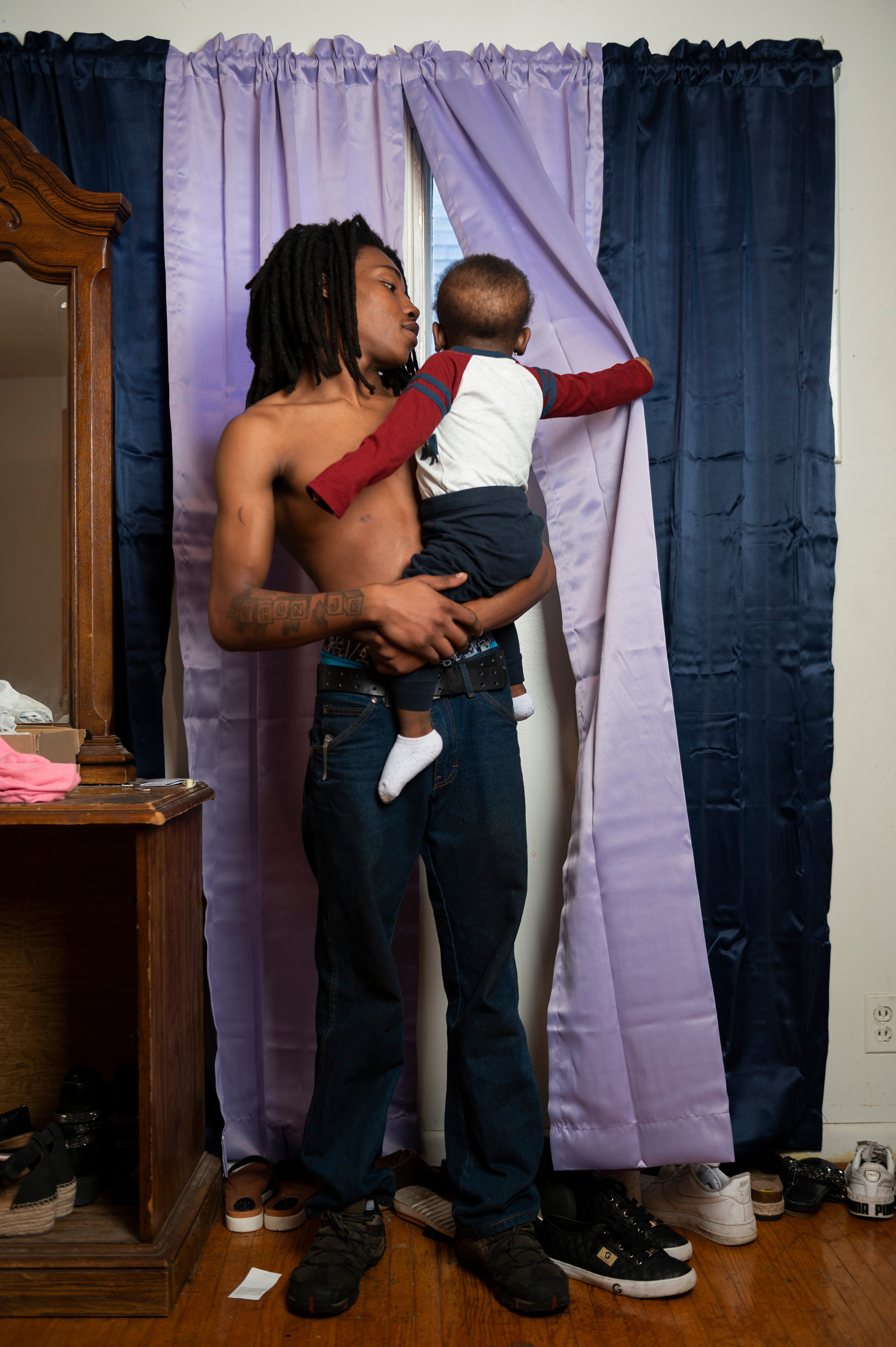 Vincent Alban '23
While Alban's project started from tragedies, it is equally about the families and community organizations celebrating fallen loved ones and advocating for change. He also set out to show the joyful moments and demonstrations of resilience that help people move forward from emotional trauma. 
"I think it's (a photojournalist's) duty to report on communities and all their complexities," Alban said. "Showing other emotions can go a step further to better reflect those people beyond just their tragedies."
Two particularly bright moments during Alban's reporting came courtesy of Jamma, the 8-year-old son of Jamen Balkum, who was fatally shot in 2021. 
One visit, Alban photographed Jamma trying on shoes from his late father's vast collection the family keeps as a memento. On another, he photographed Jamma energetically dancing while surrounded by friends and family at a 30th birthday celebration for Jamen. Both moments, Alban said, were the crux of his story's message. 
"It transcends that life and death thing," Alban said of the sneaker image. "That photo speaks to what I'm trying to get at and shows life in a story about death."
Vincent Alban '23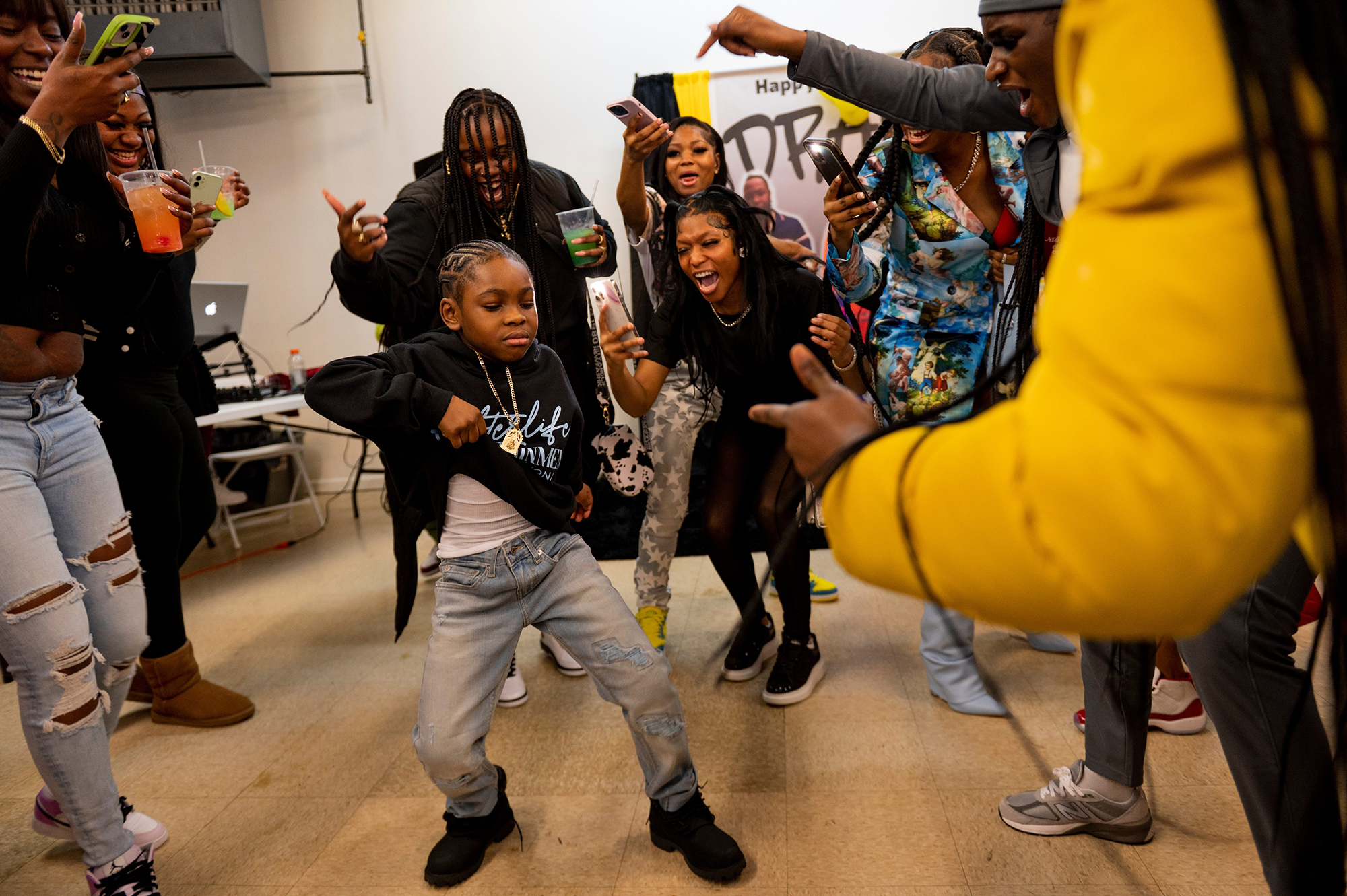 Vincent Alban '23
It was a collaborative, multidisciplinary effort to complete the capstone project. 
Alban was awarded the Dave Martin Student Grant to fund the website design executed by Anna Leung '22 (new media design). He also connected with RIT's Center for Public Safety Initiatives (CPSI), working with Director Irshad Altheimer and criminal justice students on research for his story. Alban said he and CPSI are now aiming to combine the research and photography to create an ethnography of gun violence in Rochester.  
"It's important to go outside your major," Alban said. "I'm glad I was able to collaborate with different colleges and programs to make something bigger."
Alban's work on "Absence and Presence" has been honored with a host of awards in national and local competitions featuring both fellow college students and working professionals, including:
After graduating in May, Alban will start as a summer intern at The Boston Globe, followed by another internship with National Geographic, which he was awarded for winning the College Photographer of the Year competition. 
Alban grew up surrounded by art and journalism. His parents are both sculpture artists, in ceramics and metals, and for 65 years, his grandparents ran a small-town Iowa newspaper that was shipped weekly to Alban's house.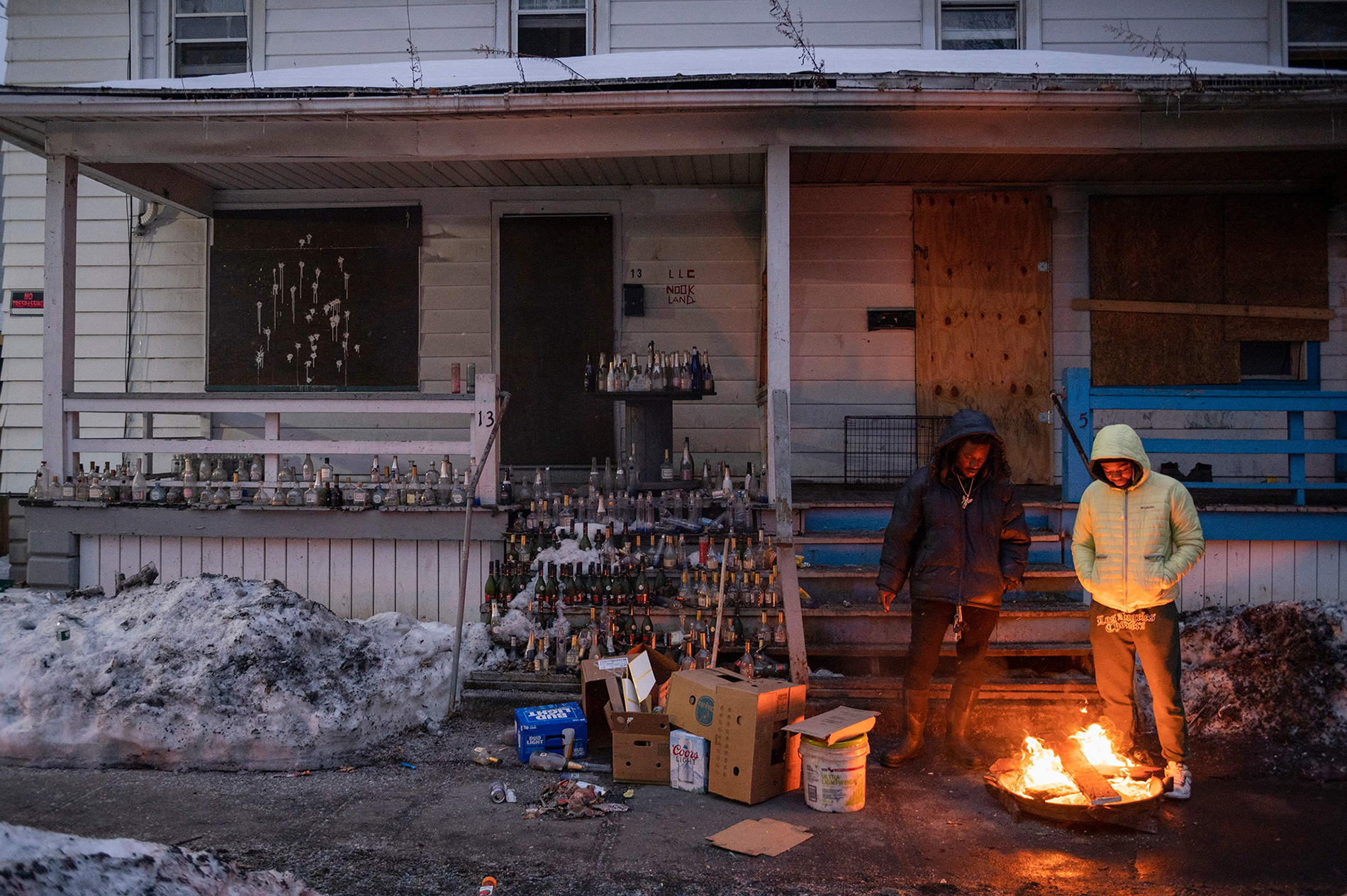 Vincent Alban '23
That upbringing, he said, was crucial in developing a love for art and eventually photography, which turned out to be the perfect combination of creative and technical elements. That remains true today as he incorporates research and data into his photography to tell stories.
"This is the art form I really feel like I can say something with," Alban said.
Alban said "Absence and Presence" is the style of work he would like to continue making as he begins his professional career.
"The way I think of it is we have four years to make work to set a tone for the next 40," Alban said. "By using the plethora of things in front of us at RIT, it can be the most beneficial, constructive, best four years that can dictate the rest of your career."
Topics