Lea Michel Research Group

Congratulations, Anna (the COS and RIT undergraduate commencement speaker), Isabelle, Natalie, Yasmeen, Jamie, Nico, Danny, Ulysses, Alyssa, and Aoife! So proud of our Michel research group members who graduated from RIT! From med school to PhD programs at Brown and Duke to Master's programs to scientist positions at Moderna- our graduates are off to do AMAZING THINGS!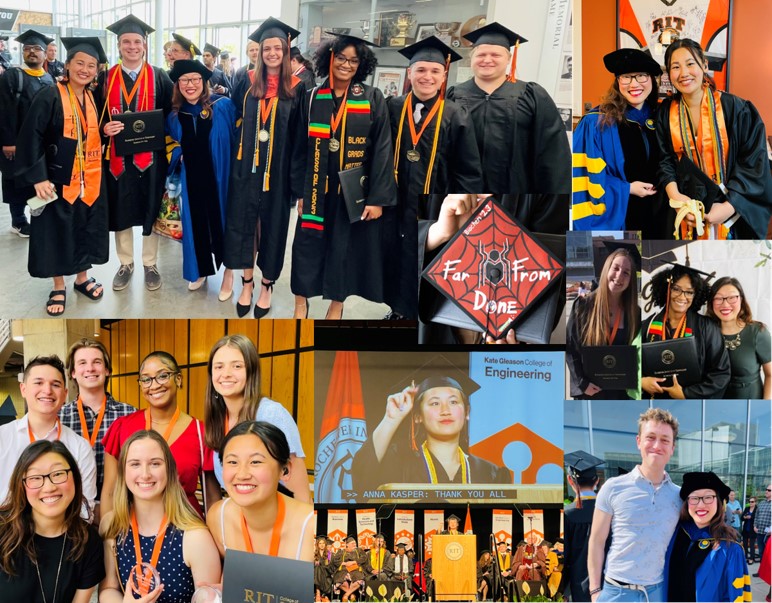 The Michel Lab celebrates the end of the school year with a potluck picnic (May 2023)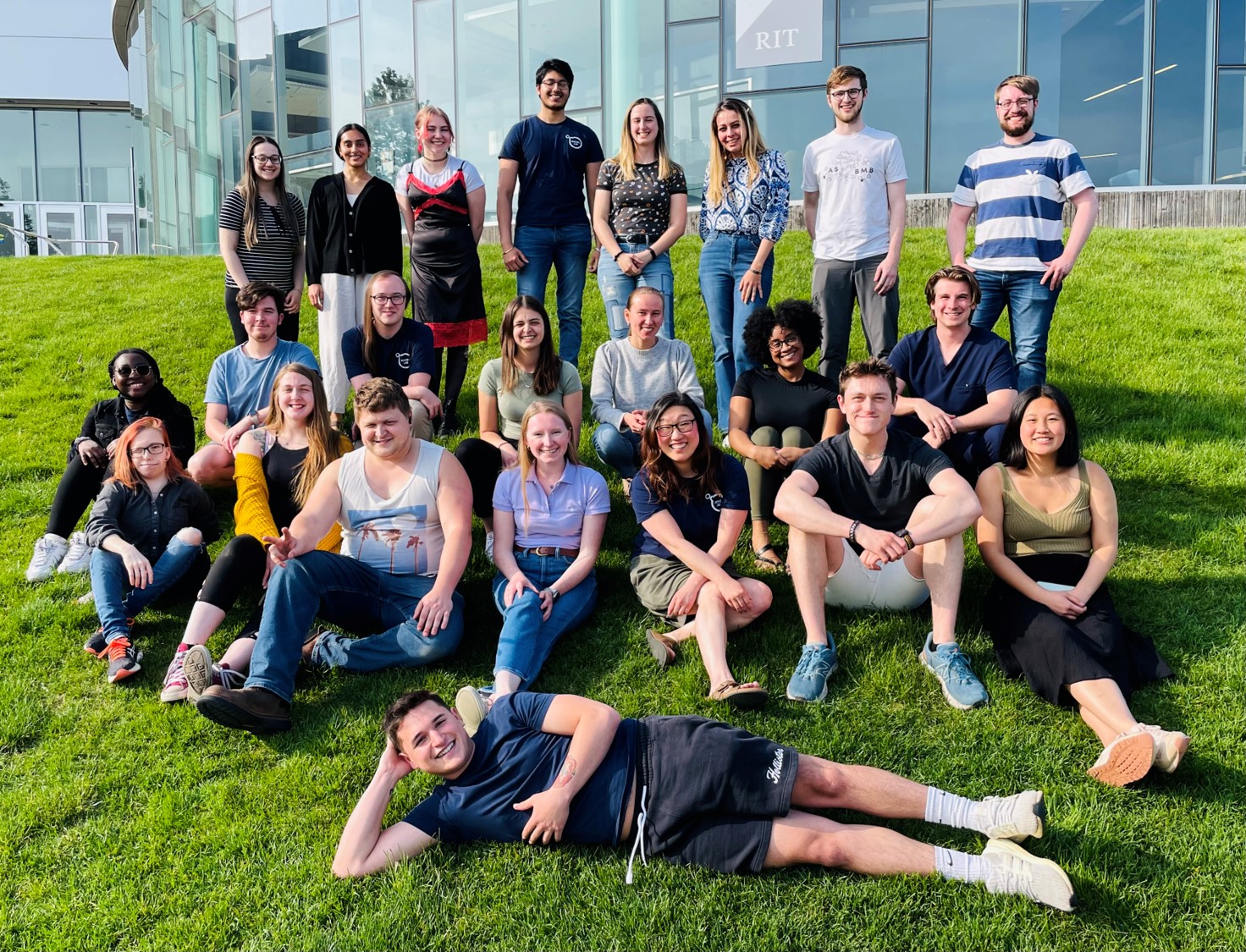 Anna Kasper won an Excellence in Student Life Award! Congratulations!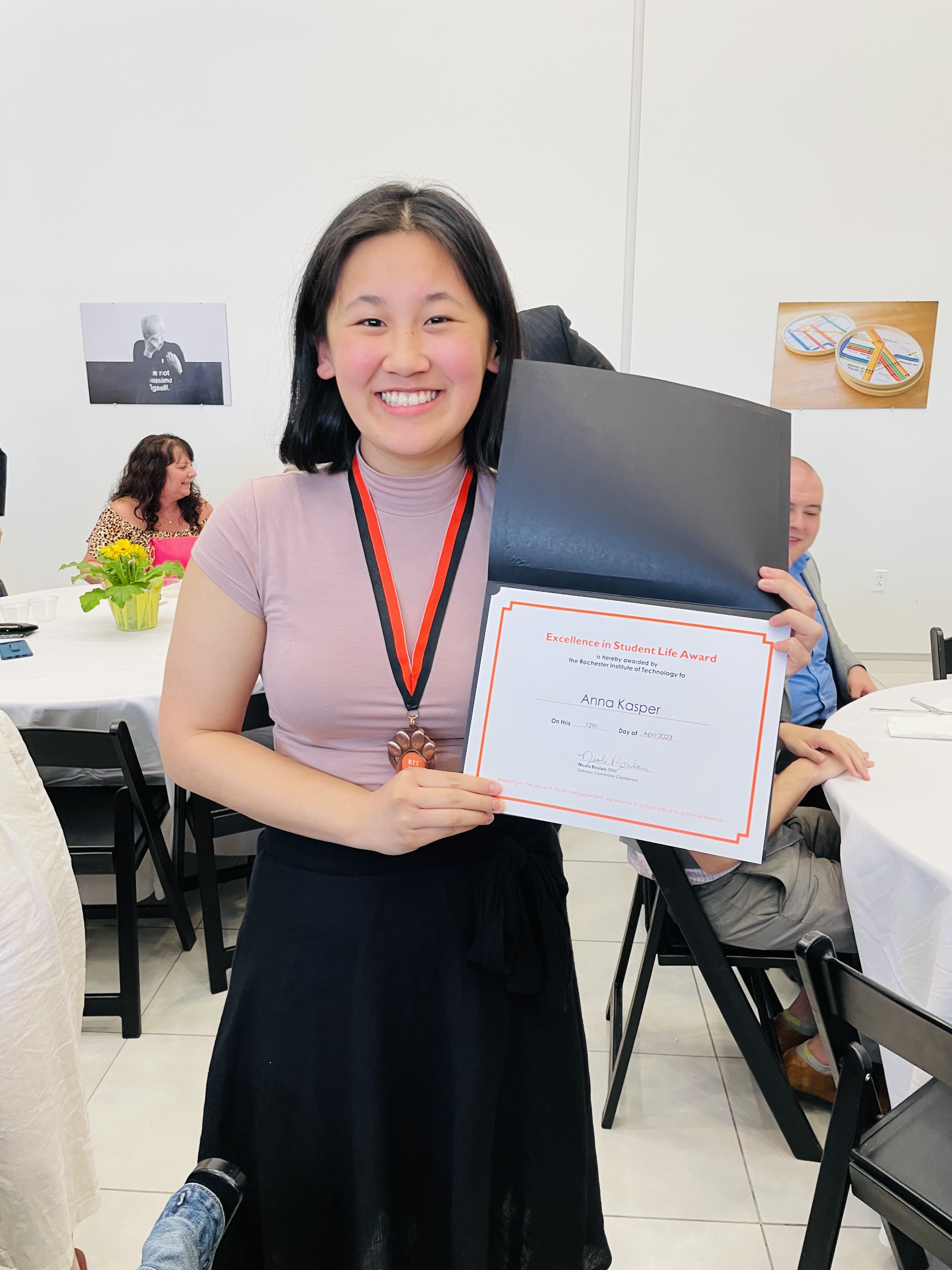 The Michel Lab and RIT was well represented at the national ASBMB meeting in Seattle (March 2023).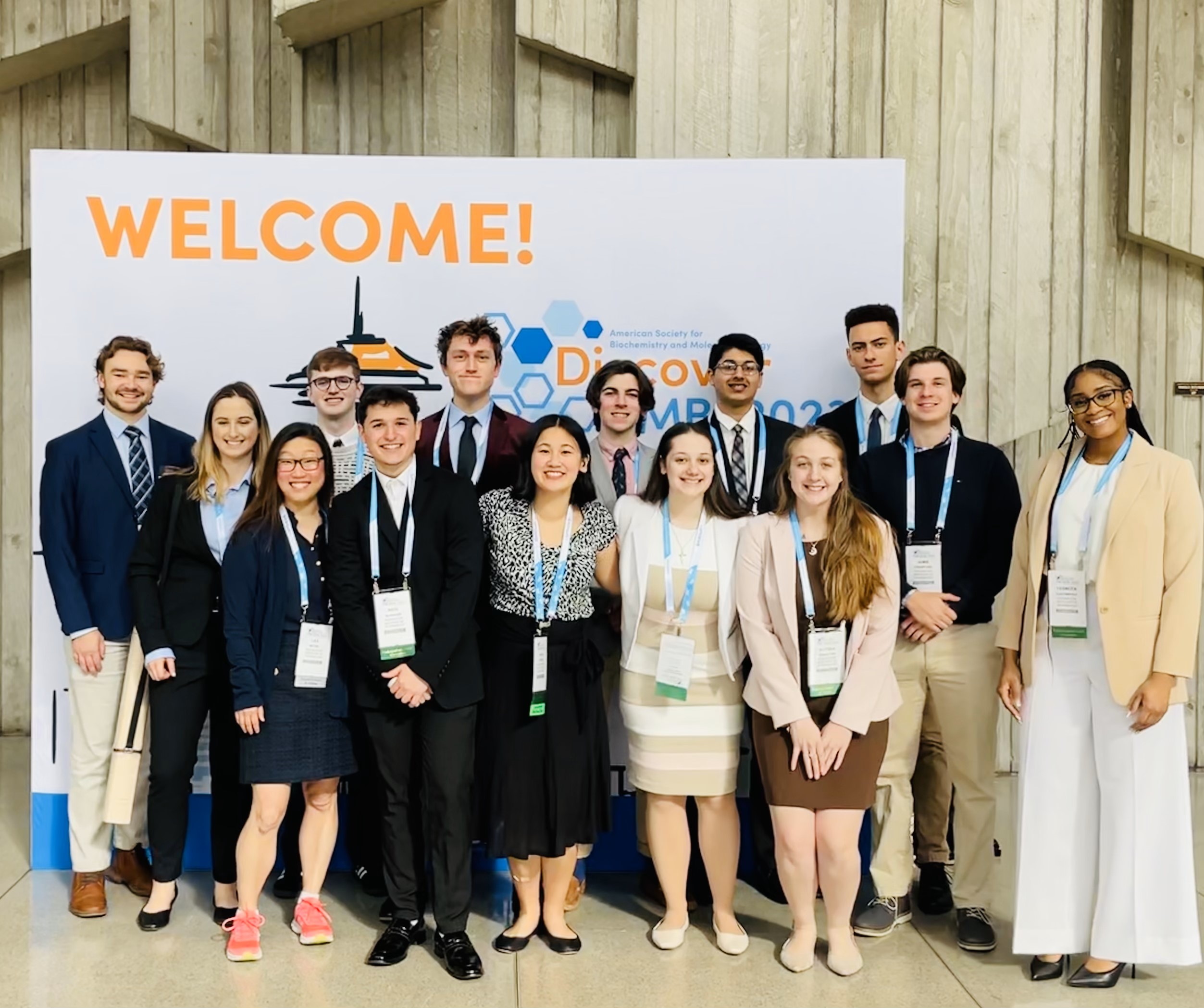 In March 2023, Lea had the pleasure of hosting Adam Rutherford, Geneticist and Author of How to Argue with a Racist and other amazing books, for an Inclusive Excellence seminar at RIT.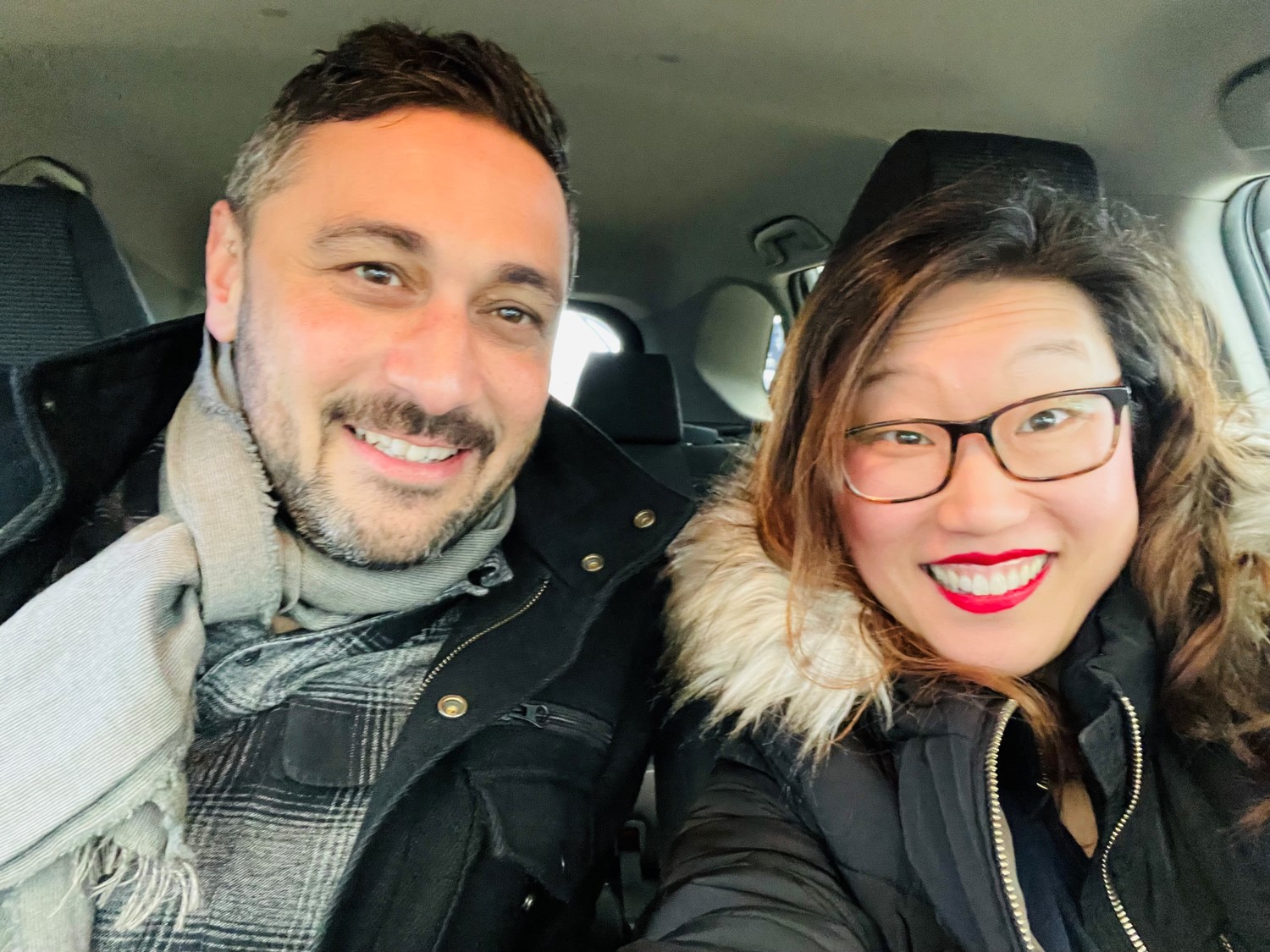 Aidan Miller and Dr. Michel had the pleasure of hosting three amazing Senior Capstone students from Rochester Prep High School over winter break. These talented young women are going places!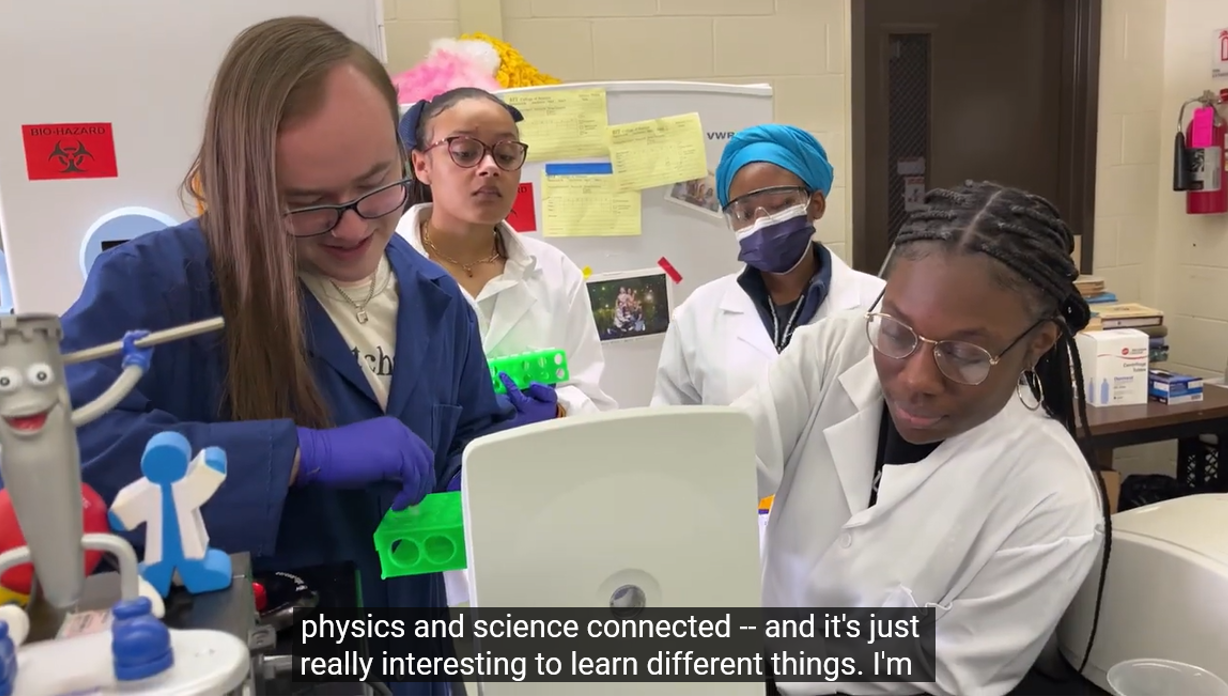 A huge congratulations to Isabelle for winning an Undergraduate Research Grant from the Rochester Academy of Science (rasny.org/student-grant-program)!
First Group Meeting of 2023 (we need a bigger room)!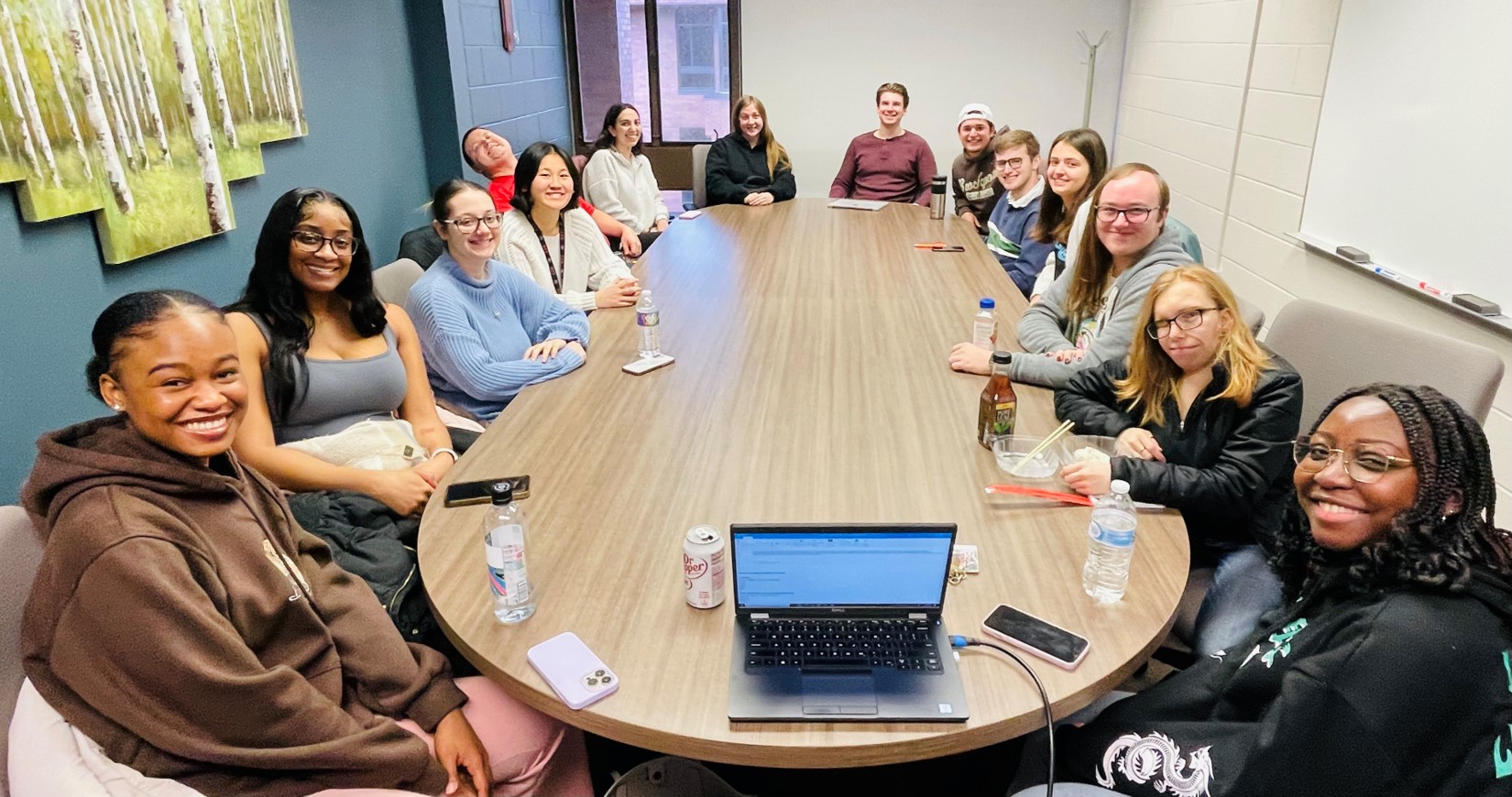 The Michel Research Group celebrates the end of Fall semester 2022 (did I mention this is only 2/3rds of the group)!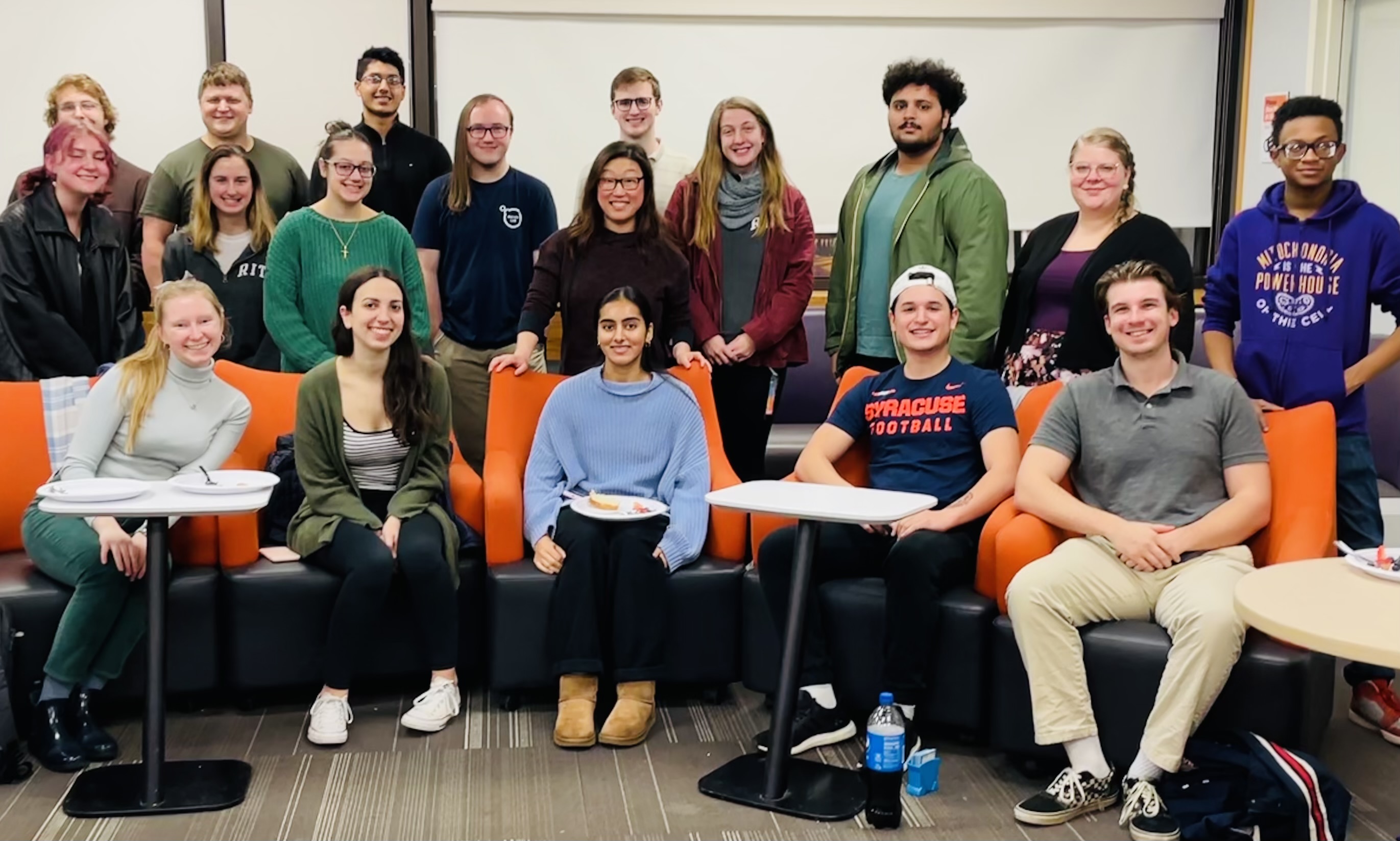 Lea Michel is named the first RIT College-level Director of Diversity, Equity, and Inclusion.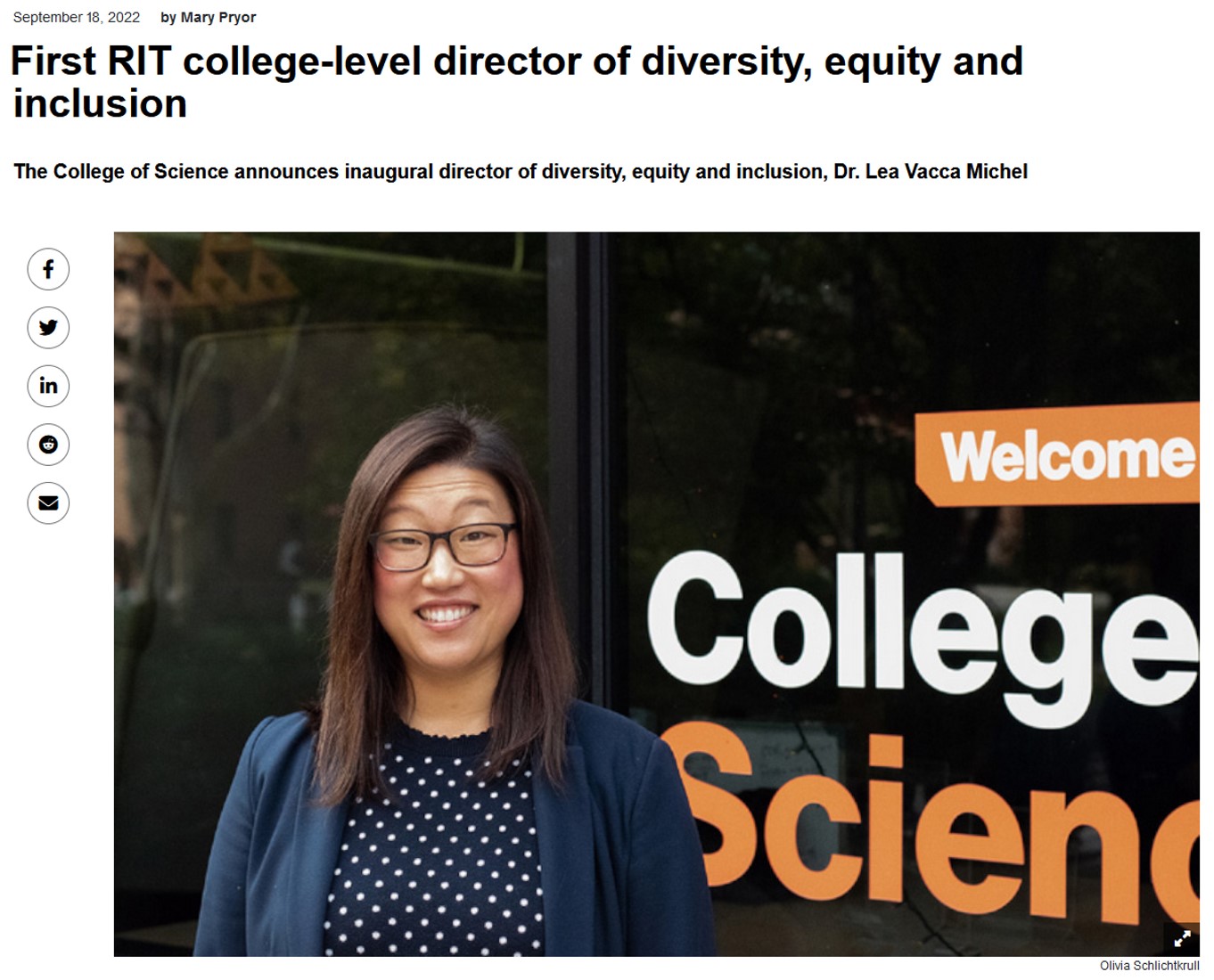 Michel lab alumni were featured in Lea's ASBMB TODAY essay about inclusive social events, "All alone in a crowd" (August 2022).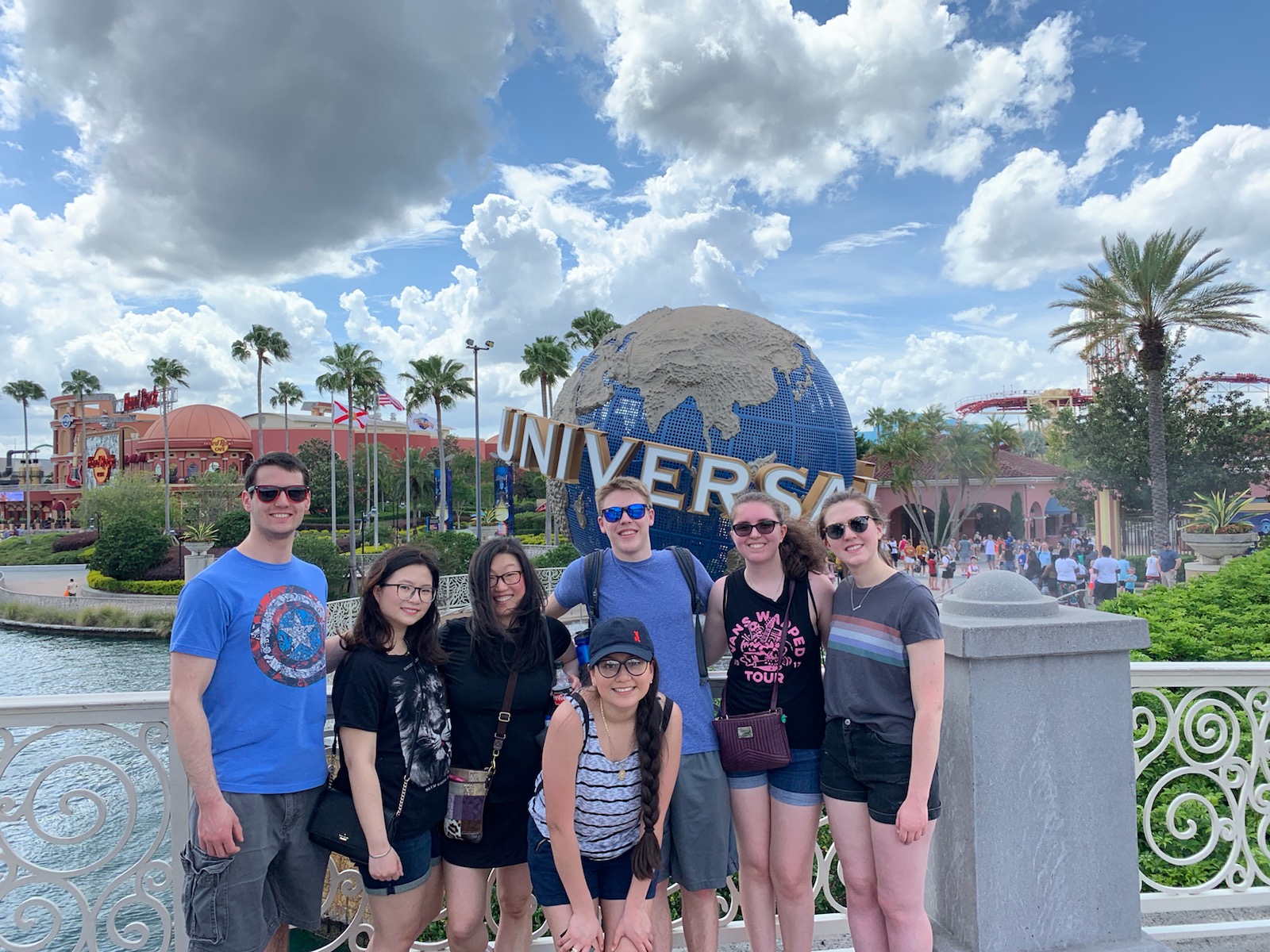 It's was a busy summer in the Michel Lab. Very proud of what these students learned and accomplished! Left to right: Martina, Navi, Lea, Jimmy, Isabelle, Yasmeen, Alyssa, Jasmine, Aidan, Jada, and Olivia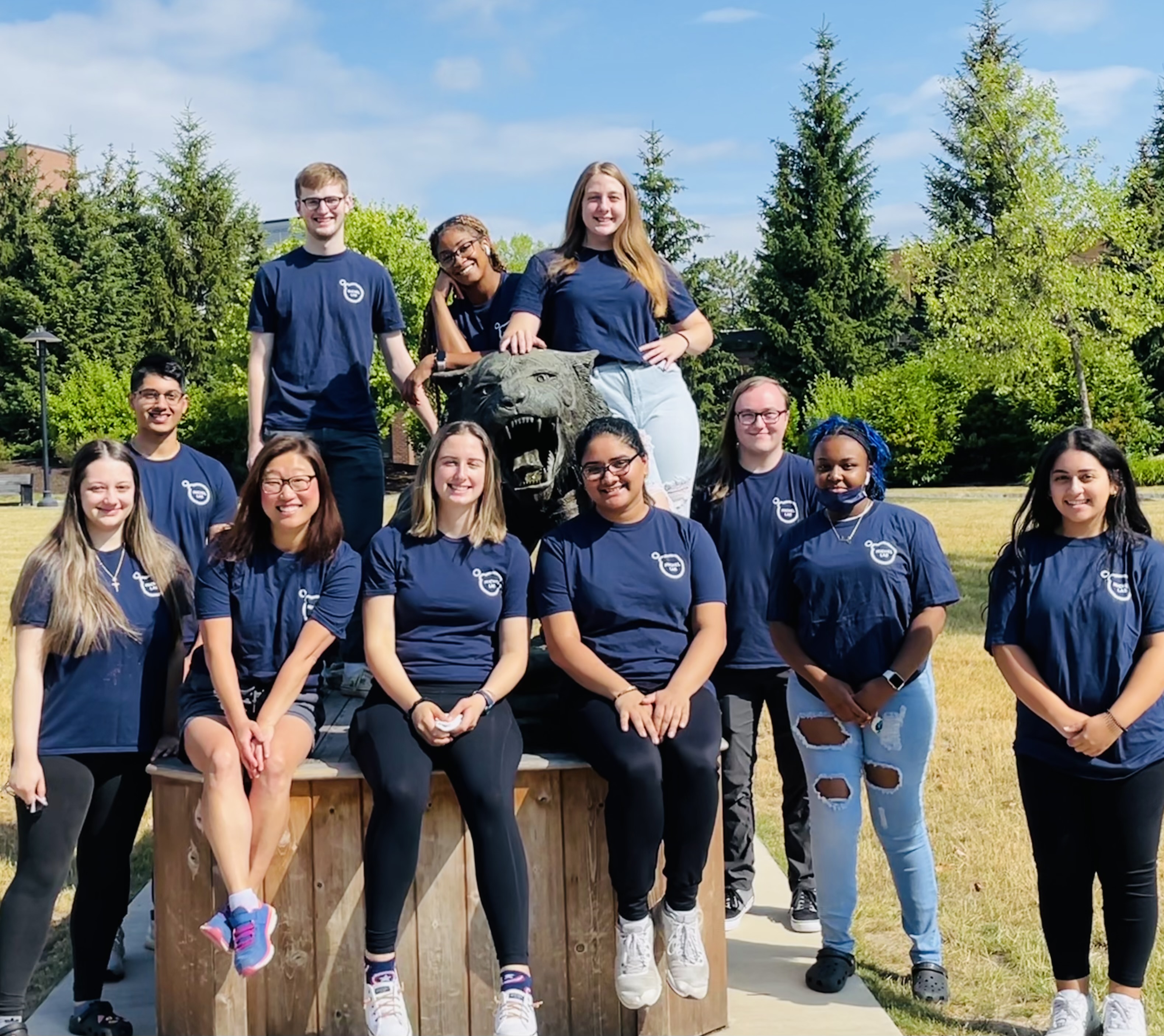 So proud of our Michel Research Student Graduates, Class of 2022! Congratulations, Janai, Zach, Katie, Milena, and Jonathan!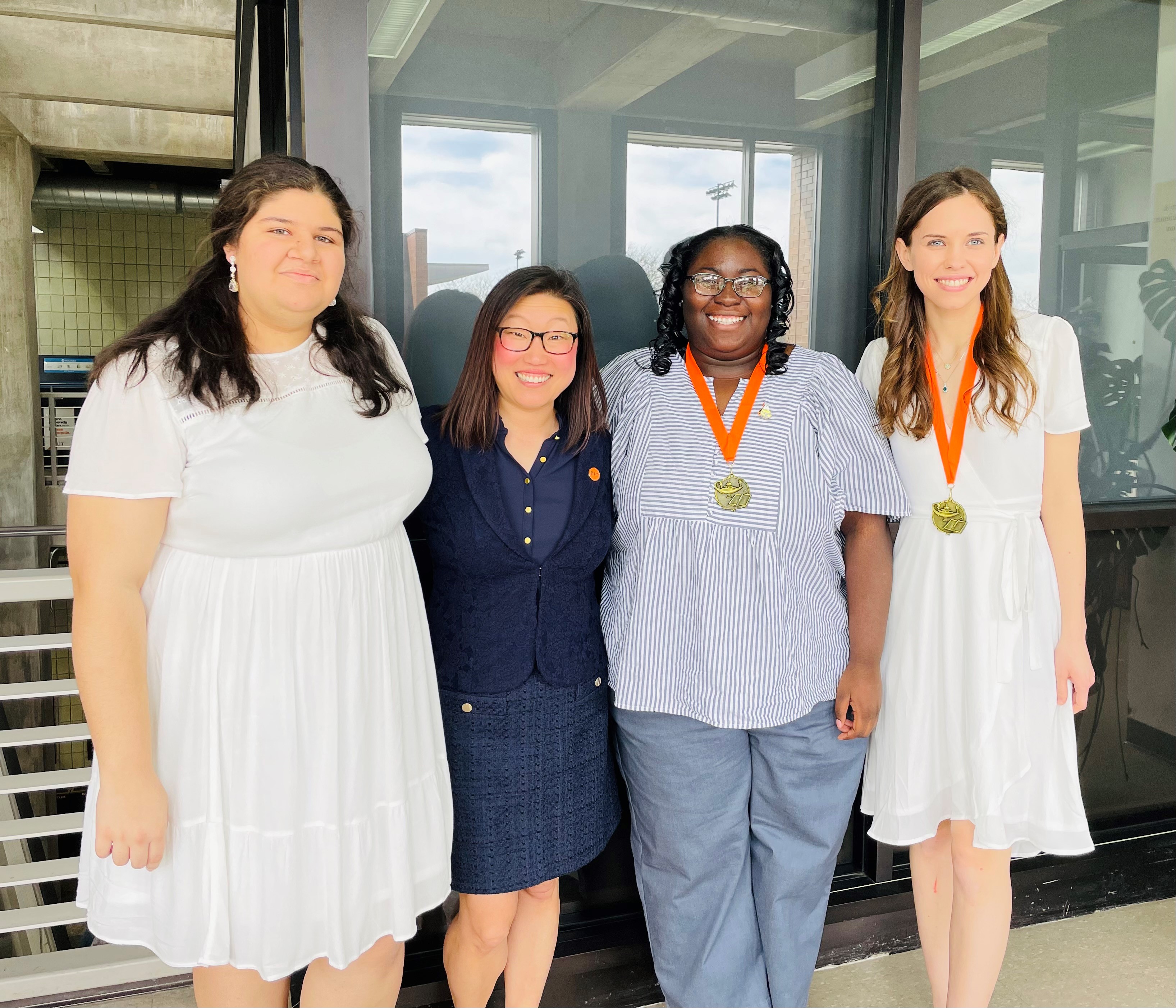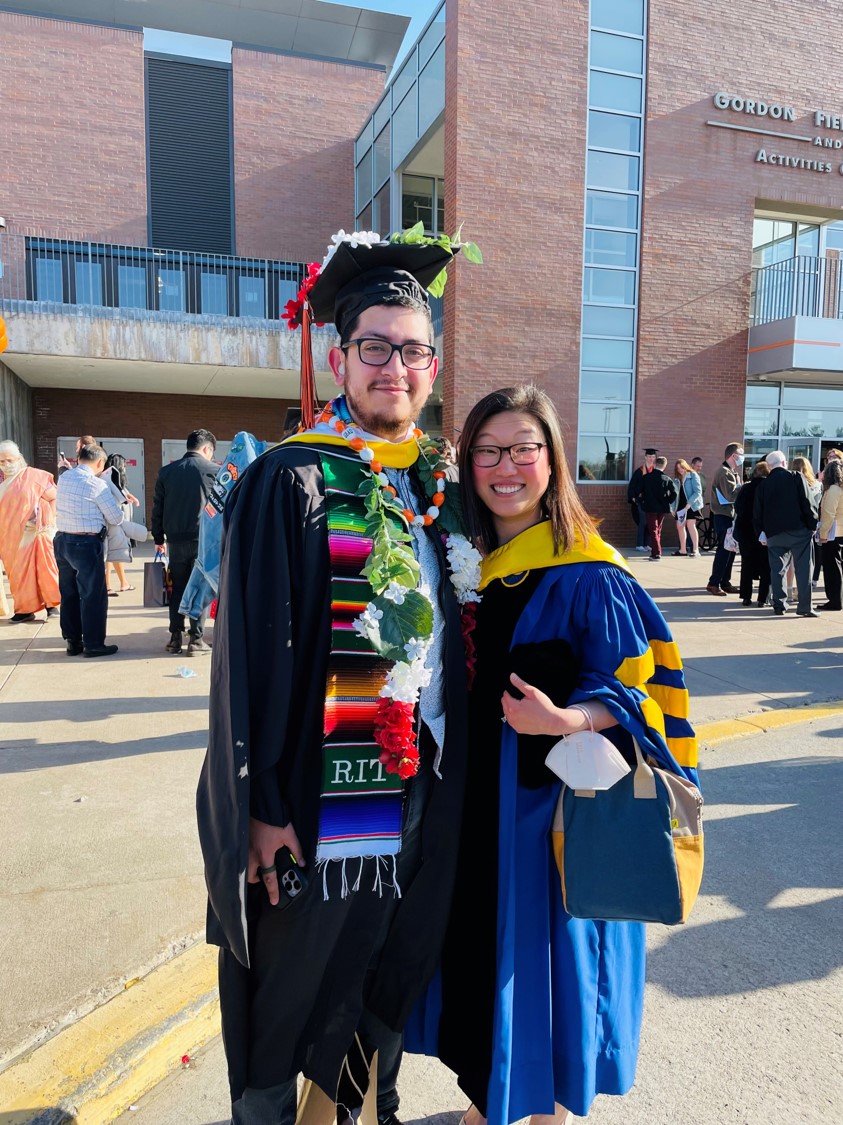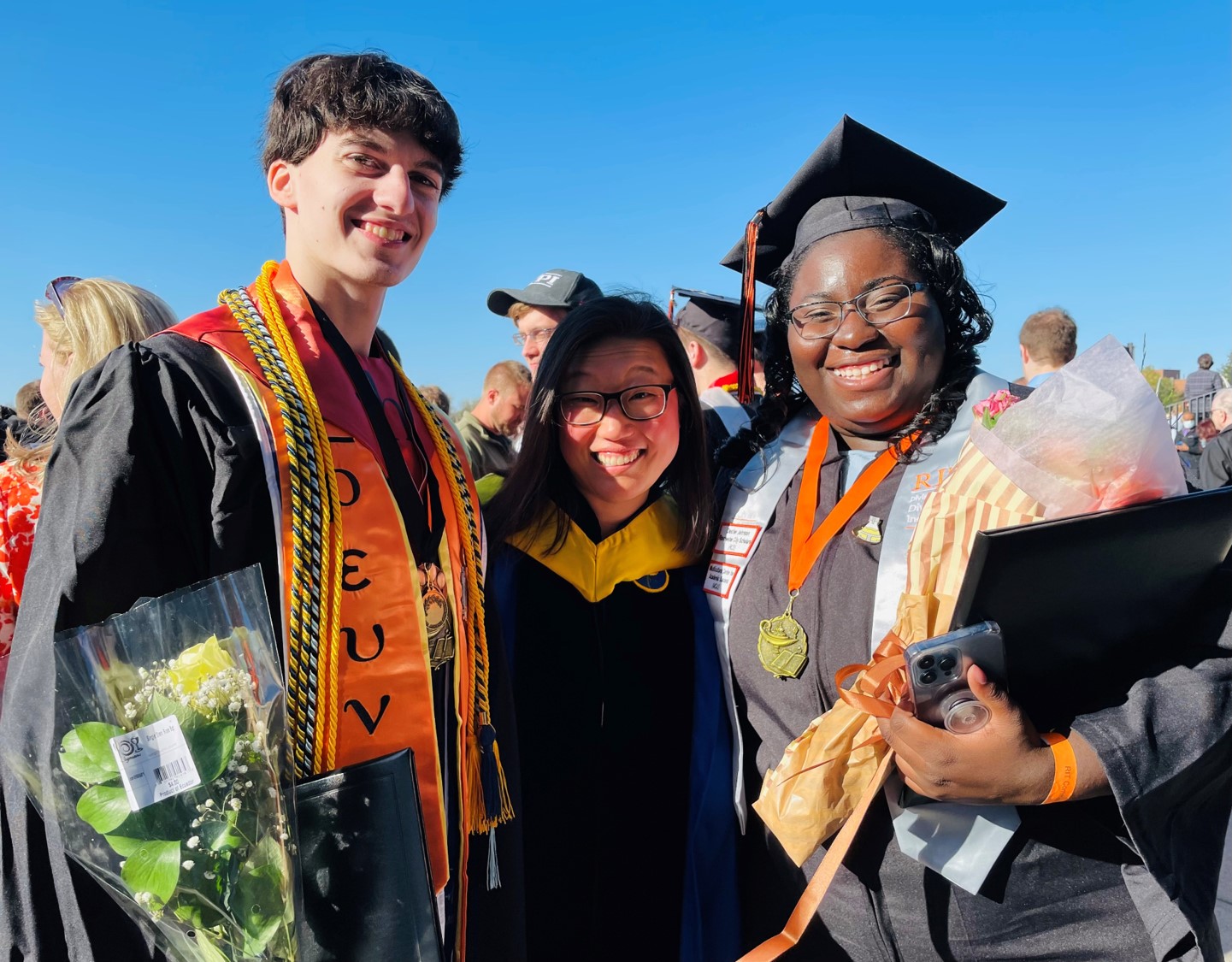 Eight students from the Michel Group presented their research at the 2022 ASBMB Annual Meeting in Philadelphia, and Natalie Labbe won a Poster Award at the Undergraduate Poster Competition! (Left to right, Back row: Zach Williams, Janai Perdue, Natalie Labbe, Grace McGinnity, Front row: Isabelle Pilo, Anna Kasper, Lea Michel, Katie O'Neill-Knasick, Milena Dinu)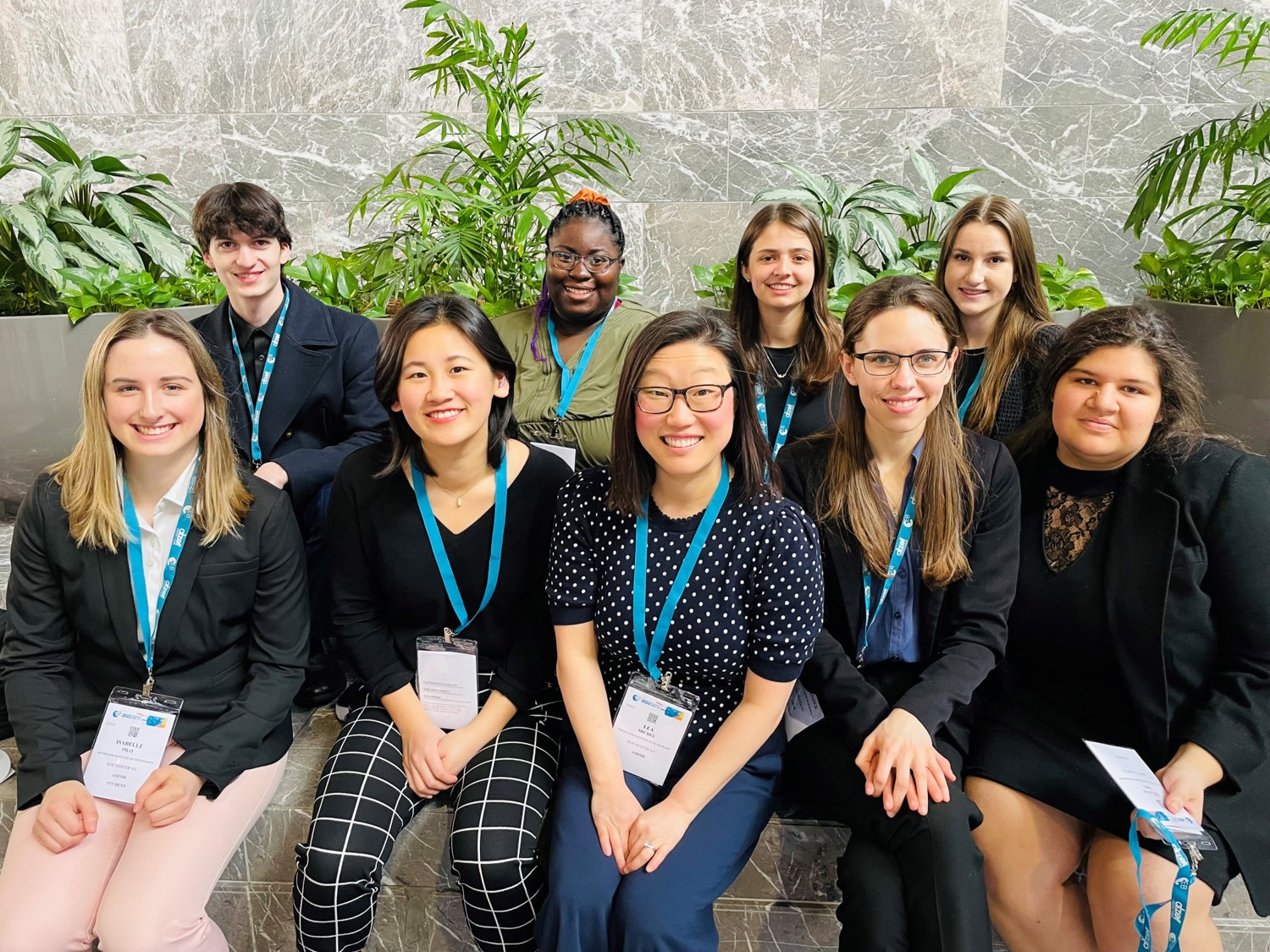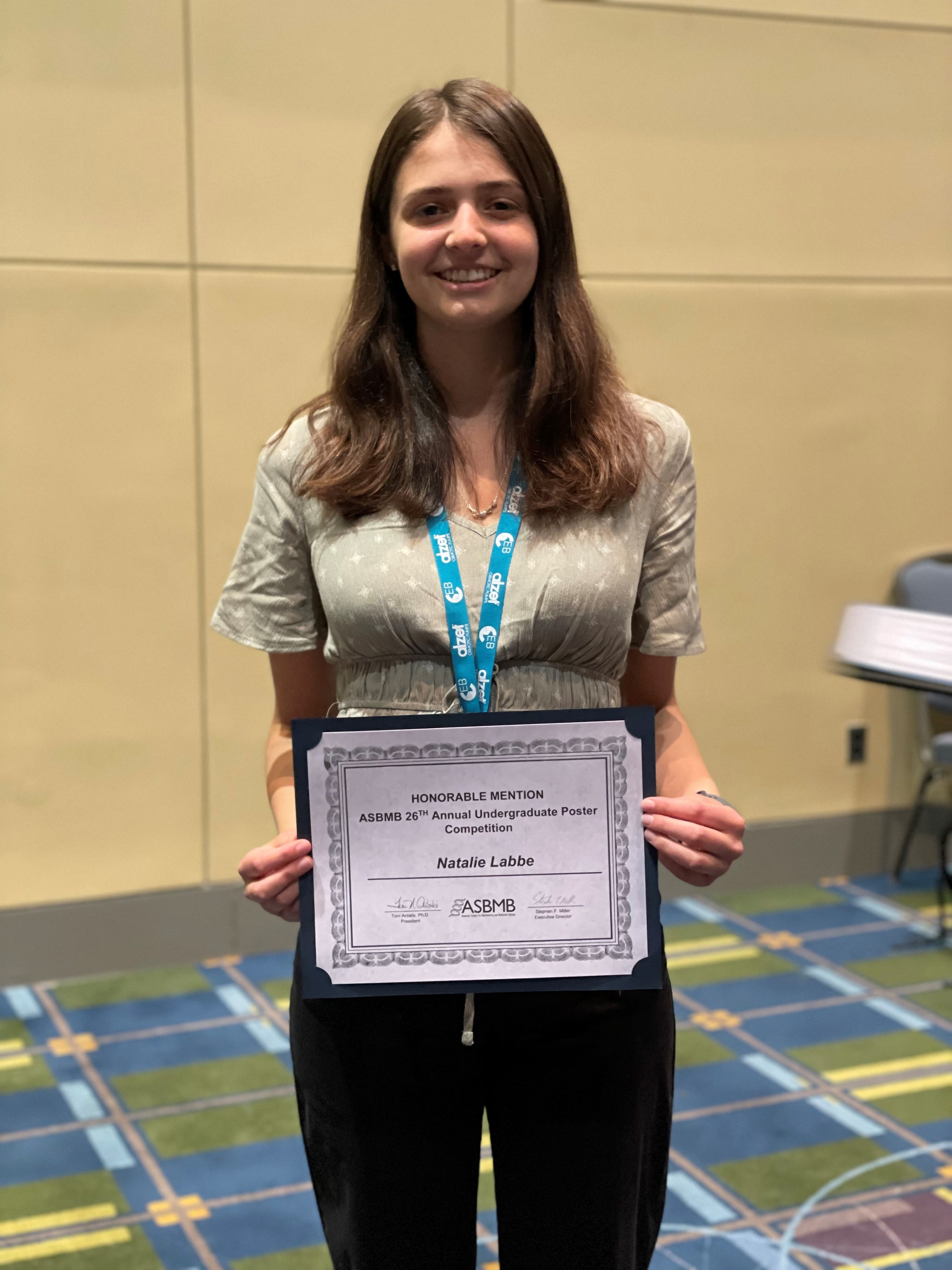 Lea Michel and Dr. Desiree Forsythe (RIT's Inclusive Excellence Program Director) wrote an article on uncompensated labor that was featured in the ASBMB Today magazine in March 2022.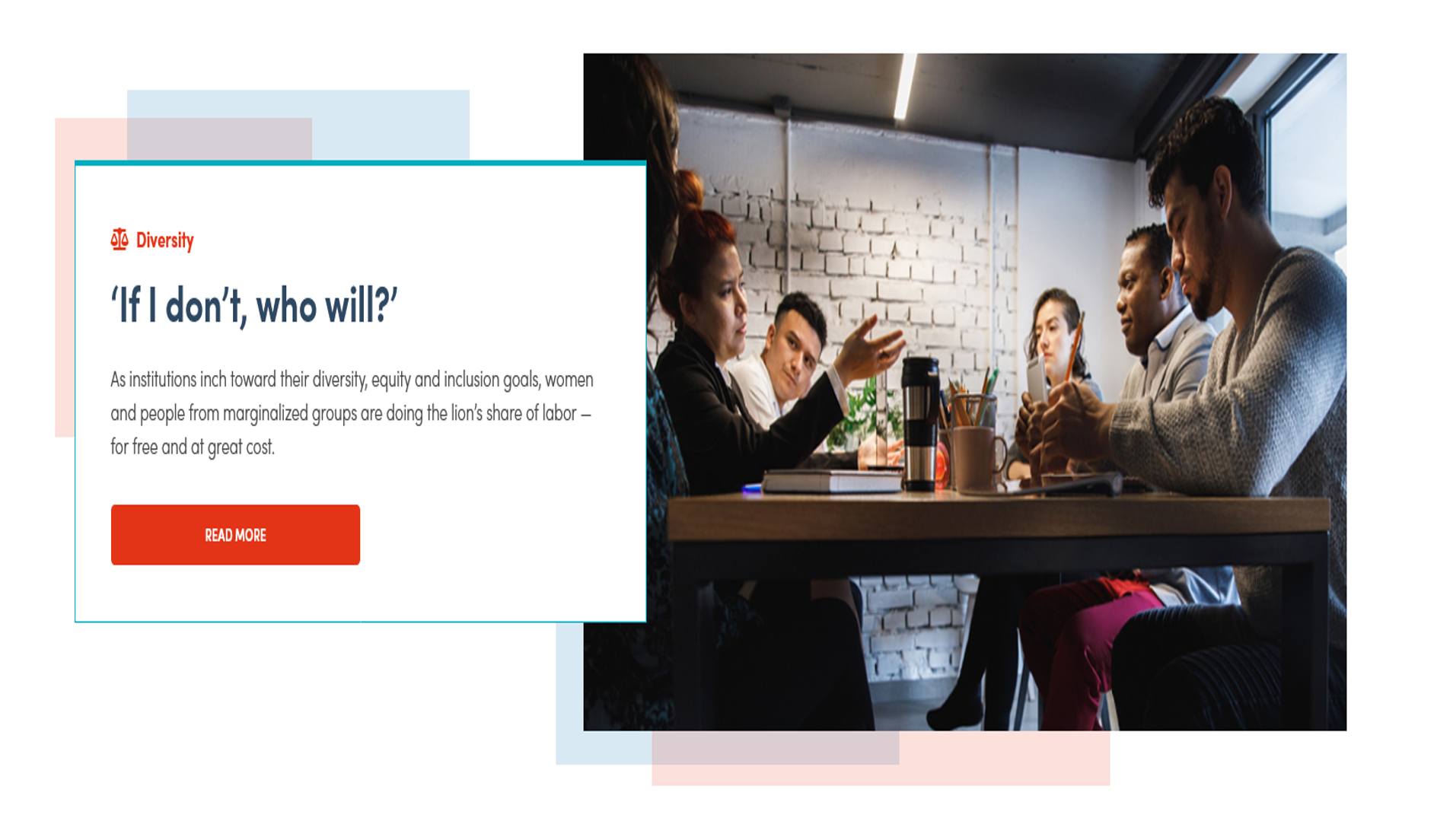 Lea Michel was named the winner of the 2022 ASBMB Early-Career Leadership Award! The award was established by the ASBMB Women in Biochemistry and Molecular Biology Committee to recognize individuals with a strong commitment to advancing the careers of women in biochemistry and molecular biology along with demonstrated excellence in research, discovery, and/or service. ASBMB Today article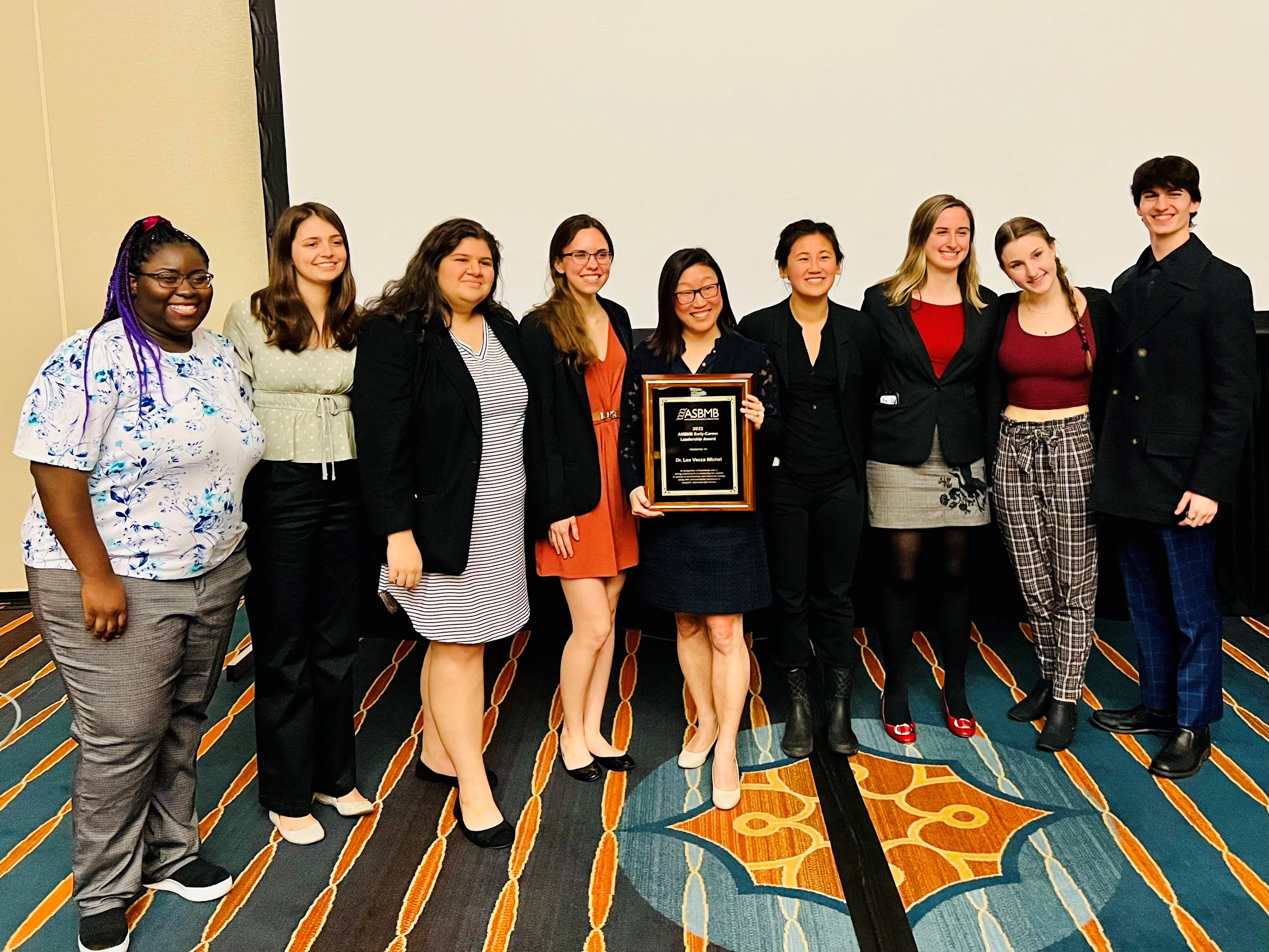 Congratulations to our very own Natalie Labbe for earning a Marion B. Sewer Distinguished Scholarship for Undergraduates Award from the American Society for Biochemistry and Molecular Biology! 
Congratulations to Tyler Pugeda for being selected for a prestigious Fulbright fellowship to study human brains afflicted with Alzheimer's disease in Germany.