First RIT college-level director of diversity, equity and inclusion
The College of Science announces inaugural director of diversity, equity and inclusion, Dr. Lea Vacca Michel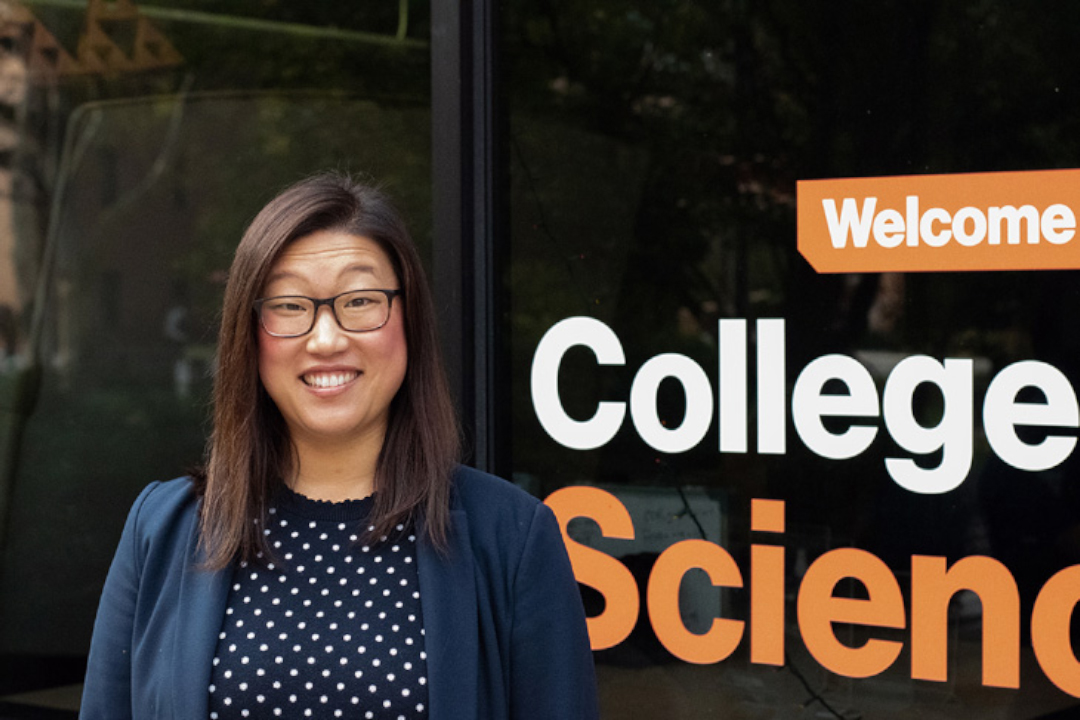 In higher education, we create the future daily. We must, therefore, play a leadership role in promoting diversity, equity, and inclusion within our college. Our responsibility is to make positive changes that improve our communities and create a path to a better society and future for everyone.
The College of Science at RIT commits to setting the expectation that our college is an inclusive community that promotes equality and equity and encourages everyone within the community to work towards that reality. We continue to foster an inclusive culture by following our overarching goals and guiding principles outlined in our Diversity, Equity, and Inclusion (DEI) plan.
To meet our DEI plan objectives, we are pleased to announce Dr. Lea Vacca Michel, associate professor in the School of Chemistry and Materials Science, will become the inaugural director of diversity, equity, and inclusion initiatives for the College of Science.
Dr. Michel will continue her duties as an associate professor and researcher while also leading all aspects of DEI, including search committee training, re-establishing the College of Science ALANA group, and continuing her work on the Inclusive Excellence program, which was funded by HHMI. She will liaise with partners in The Division of Diversity and Inclusion and Multicultural Center for Academic Success while implementing and operationalizing RIT and college-level DEI plans. Dr. Michel will begin her new role on October 1, 2022.
"Dr. Michel has always strived to recruit and inspire a diverse group of research students in her lab. She continues to work hard to create an inclusive environment where everyone feels welcomed and valued in class, in the lab, and on campus. In addition, Dr. Michel leads by example through her impactful works as a member of the Inclusive Excellence Program funded by a grant from the Howard Hughes Medical Institute," said Dr. André Hudson, interim dean of the College of Science. "This makes her ideal for this position at this time."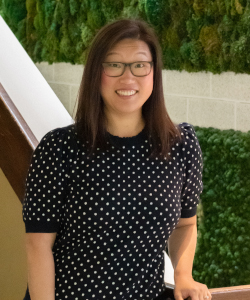 About Dr. Lea Vacca Michel
Dr. Michel joined RIT in 2009 and is currently an associate professor in the School of Chemistry and Materials Science. She directs an active biochemistry research group that studies the role of proteins in disease. Currently, Dr. Michel is Chair of the Rochester ACS Women Chemists Committee.
Dr. Michel has also served on the leadership team for the HHMI-funded Inclusive Excellence program at RIT for the past five years. She created and implemented workshops on inclusive practices for faculty and staff and helped direct the summer fellowship program.
As a proud member of the College of Science Women in Science program, Dr. Michel served as the first chair for seven years. She also served as the director of Rochester's Project SEED Program for ten years and as the director of experiments for the Summer Math Applications in Science with Hands-On Experience for Girls, led by Dr. Kara Maki, associate professor in the School of Mathematical Sciences.
Dr. Michel received national recognition for her commitment to helping other women advance in biochemistry and molecular biology with the 2022 ASBMB Early-Career Leadership Award.
Dr. Michel has also written two editorial pieces for ASBMB TODAY, including one on inclusive social gatherings, and was recently featured in an article in the journal Nature, "What does it take to make an institution more diverse?"
"I recently attended a seminar and something the speaker said really resonated with me—Inclusive Excellence isn't an end goal. It's a promise to keep working, to keep striving for better. This new position demonstrates our college's commitment to doing just that, and I'm honored to be a part of that process." — Lea Vacca Michel