After coast-to-coast career move, alumna works on prominent documentaries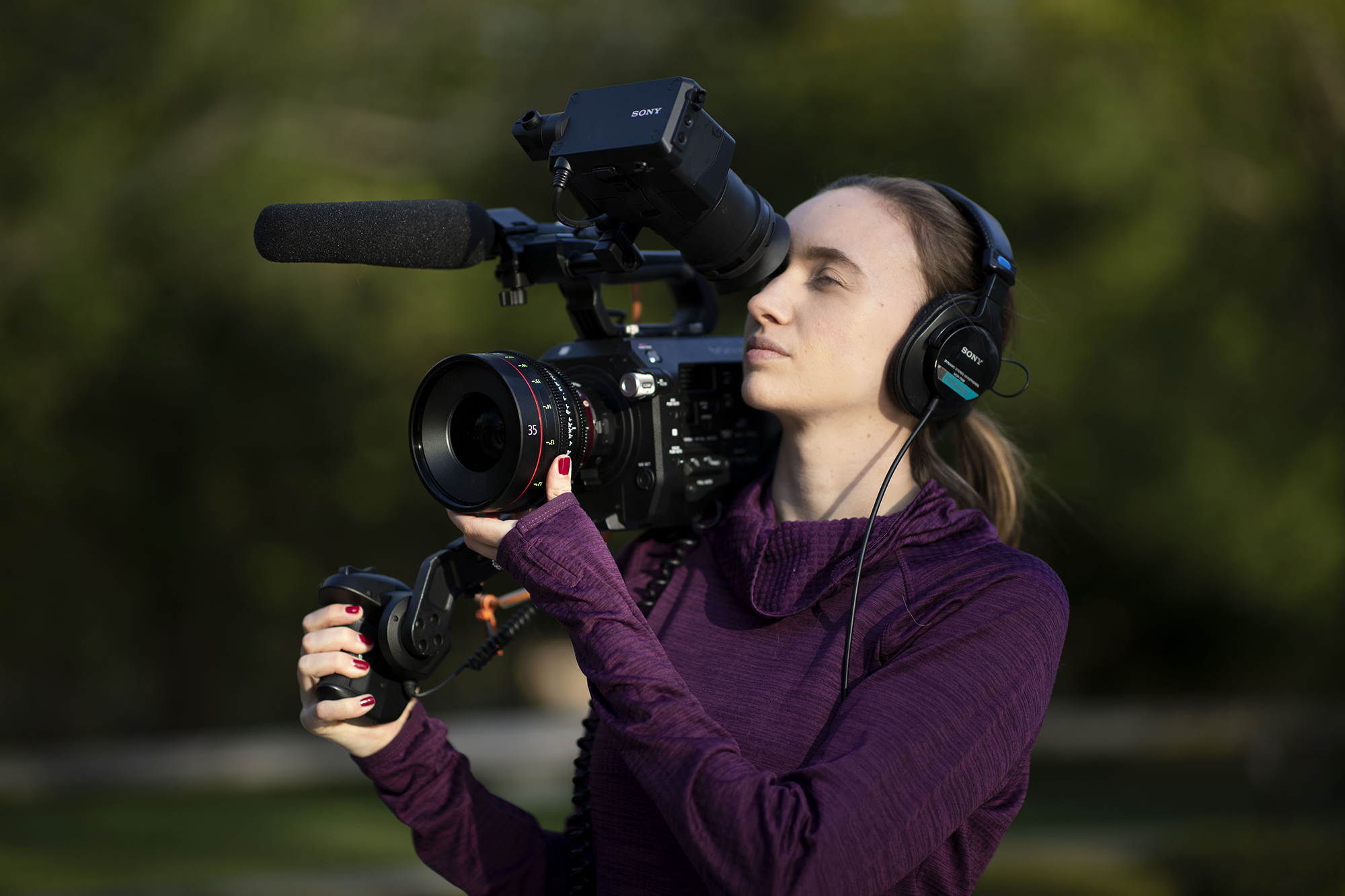 Two new documentaries available on streaming giants feature the creative touch of Dominique Hessert Owens '17 (photojournalism option - photographic and imaging arts BFA).
When she was a staff video producer with The New Yorker, Hessert Owens made a piece about an Alabama woman who faced a life sentence after shooting her alleged rapist. The eight-minute video captured the attention of Tripod Media, a production company that would pick up the story and turn it into a longform Netflix documentary titled State of Alabama vs. Brittany Smith. 
It marked the start of a career-changing sequence for the award-winning multimedia storyteller.
Months after learning about Hessert Owens' work, Tripod Media offered her a position to help produce a film that is now receiving Oscar buzz. Hessert Owens accepted the role, sending her and her husband — fellow RIT photojournalism alumnus Mikey Owens — coast-to-coast to begin working in Los Angeles. 
"Luckily I didn't feel any doubt making the change," Hessert Owens said. "As soon as I said what I was going to do it just made sense to me."
Hessert Owens was brought aboard Tripod Media to spearhead visual effects efforts for Good Night Oppy. The documentary is a heartfelt recounting of two rovers demonstrating an inspirational will to survive as they significantly outlast their 90-day life expectancy on a NASA mission to explore signs of water on Mars. One of the determined rovers, Opportunity (Oppy for short), ended up spending 15 years on the adventure, forging an emotional bond with its robot partner Spirit and the humans that built them.
Good Night Oppy premiered in the fall at the Telluride Film Festival, followed by an international debut at the Toronto International Film Festival. It is now streaming on Amazon Prime Video. 
The film garnered high acclaim and is being hyped as a contender for Academy Awards. 
"I have been learning a new skill set every single day," Hessert Owens said. "And seeing (Good Night Oppy) resonate with people is awesome."
Hessert Owens managed Tripod Media's relationship with its visual effect partner, the George Lucas-owned Industrial Light & Magic (ILM). She led the storyboard work and staging of the photo-realistic animation shots featured in Good Night Oppy.
For about a year, Hessert Owens coordinated with NASA on diligent research to ensure the imagery of the rovers and locations on Mars were represented authentically in ILM's animations. 
"It's been one of the most rewarding experiences of my life," Hessert Owens said.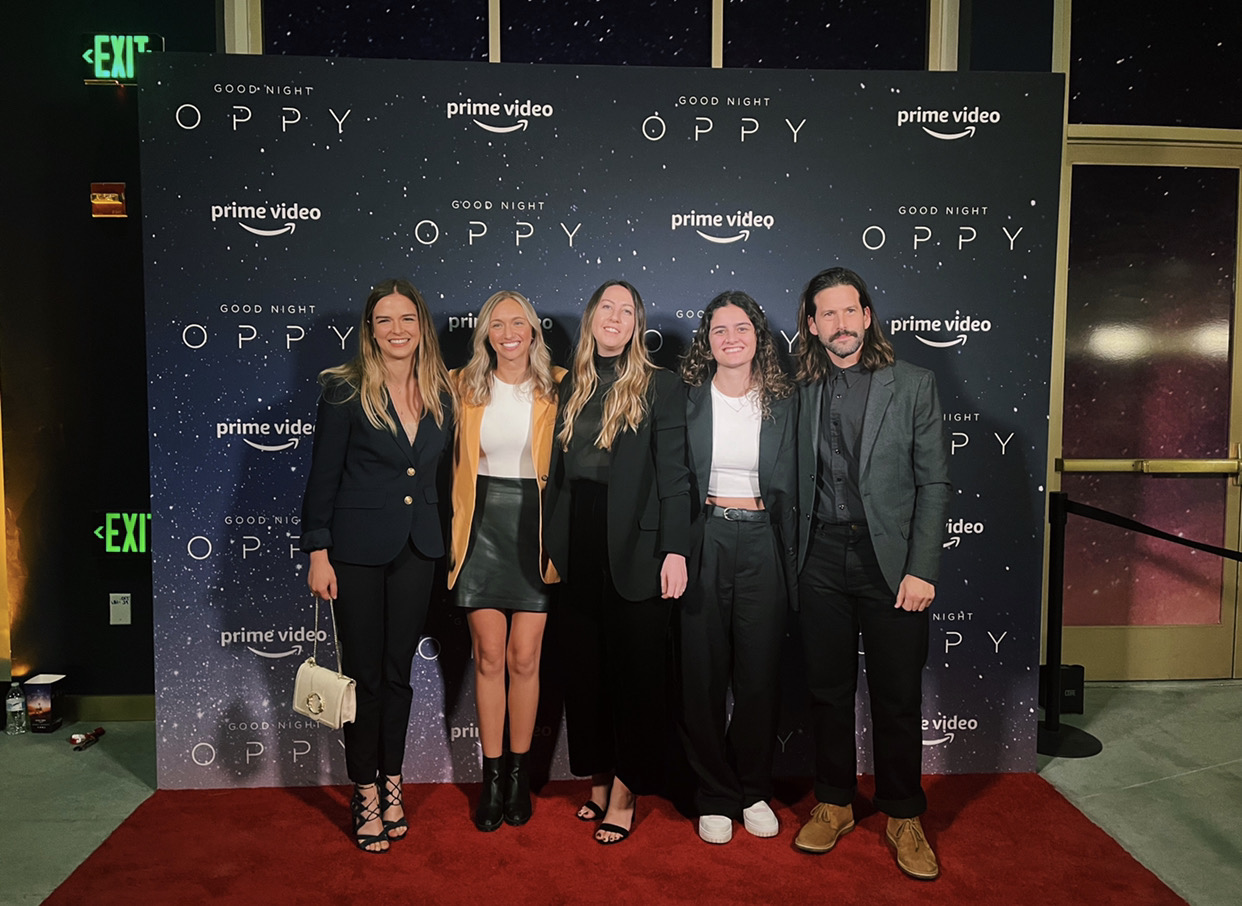 In November, Tripod Media's State of Alabama vs. Brittany Smith documentary — which includes footage from Hessert Owens' original story — released on Netflix.
She also recently wrapped up work on another Tripod Media project, capturing footage and managing archival material for a Pamela Anderson documentary coming to Netflix. 
Before she moved to the West Coast Hessert Owens was a video producer and cinematographer for The New Yorker. She equated the short documentary pieces she made for the publication to the RIT photojournalism capstone experience, which tasks students with researching, developing and executing an in-depth story. 
Just like at RIT, Hessert Owens handled all elements of the stories she worked on at The New Yorker — pitching ideas, shooting, editing and producing. 
"Every time I did (a New Yorker story) I was like, 'This is a mini capstone — or maybe it's just a capstone," Hessert Owens said. "Our capstone project prepared me for what ended up being my job. I know a lot of people don't have an opportunity like that in their programs."
RIT also has personal meaning to Hessert Owens, who met her now-husband Mikey there. Mikey is a successful photojournalist in his own right, photographing professional sports for the likes of the Associated Press, Getty Images, MLB, the NFL, The New York Times and more. 
Hessert Owens said the photojournalism faculty at RIT — Meredith Davenport, Josh Meltzer, William Snyder and Jenn Poggi, who officiated her and Mikey's wedding — had a formative influence with their varied expertise and networking advice.
"They all made sure the correct methods of storytelling were instilled in us," she said. "The correct values were definitely passed on to us from them."
It was in a nonfiction multimedia class taught by Davenport where Hessert Owens fully committed to working in video. The class would watch documentary shorts from award-winning production company MediaStorm that left an indelible mark on her career trajectory. 
"I immediately thought, 'This is magical,'" Hessert Owens said. "Shooting audio and being able to hear it felt like a superpower, to be able to combine elements. The whole goal is to make people see and feel things and those tools helped do that. From that point forward, I was on a multimedia track."