Alumnus creates innovative environments for Disney's 'The Mandalorian'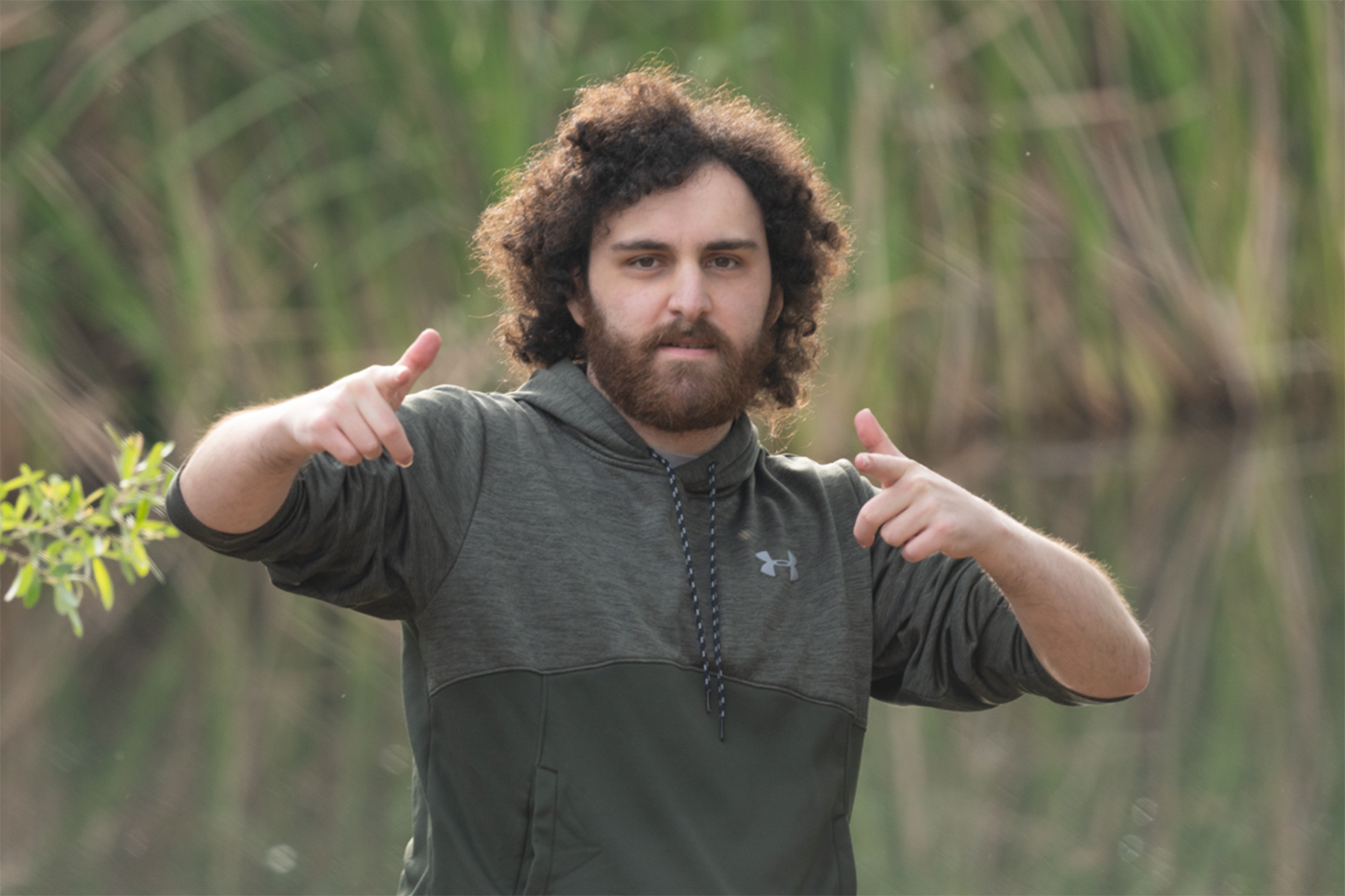 Joey Wittmann '19 (3D Digital Design) has always made sure to educate himself on the latest 3D technologies.  
And now — as a pipeline engineer/tech artist for Happy Mushroom, a Los Angeles-based visual art department studio — he is actively helping to develop the cutting-edge processes driving the industry. 
"It is really a dream come true," Wittmann said. 
Wittmann's work at Happy Mushroom prominently includes the hit Disney+ series The Mandalorian. He was a technical artist for the second season, released in 2020.
Wittmann and the Happy Mushroom team, in partnership with Epic Games and George Lucas' visual effects company Industrial Light & Magic, were instrumental in creating the show's environments. Wittmann was responsible for solving issues within the virtual art department and much of the support related to Unreal Engine — Epic Games' real-time 3D creation tool.
"That led to a lot of ingesting assets from other shows as well as making sure our virtual scouts went well," said Wittmann, one of several RIT alumni who has done work on The Mandalorian. "I worked directly with the directors and other key creatives to manipulate the environments for them while they were scouting in VR."
The Mandalorian is universally applauded for its innovative use of virtual production, a current revolution in film and media production that involves computer-generated graphics, 3D art, motion capture and real-time game engine rendering to produce in-camera visual effects.
For The Mandalorian, Wittmann and the Happy Mushroom team helped prepare real-time virtual environments, which were deployed on LED walls stationed behind actors on set.
"It was an absolute blast to work on, and to see my name in the credits was a moment I'll never forget," Wittmann said. "I got to work with so many extremely talented people and I learned an insane amount in the time I worked on it. Getting to see behind the scenes every day as the project came together was one of the coolest experiences."
The technologies Wittmann worked with on The Mandalorian are also being researched and implemented at Rochester Institute of Technology through MAGIC Spell Studios. 
RIT is building a virtual production curriculum that is supported by a $275,000 MegaGrant from Epic Games that was co-written by David Long, MAGIC Center director, and Shaun Foster, undergraduate program director of 3D Digital Design. Through collaborating with industry-leading entertainment companies, the project has brought the groundbreaking filmmaking techniques popularized by The Mandalorian to RIT.
Topics