Alumnus gifts company's dynamic footage for use in student films
A recent donation from Nick Nicely '12 (3D Digital Design) is providing students across Rochester Institute of Technology free access to dynamic footage for use in their film and media projects.
Nicely's company, Video Plates & Backings, is allowing students to take advantage of its full library of driving plates from nearly every state in the U.S. Driving plates are videos captured from the perspective of vehicle occupants to show the surrounding exterior environment. They are commonly used in visual effects shots and as LED set backings for films and shows.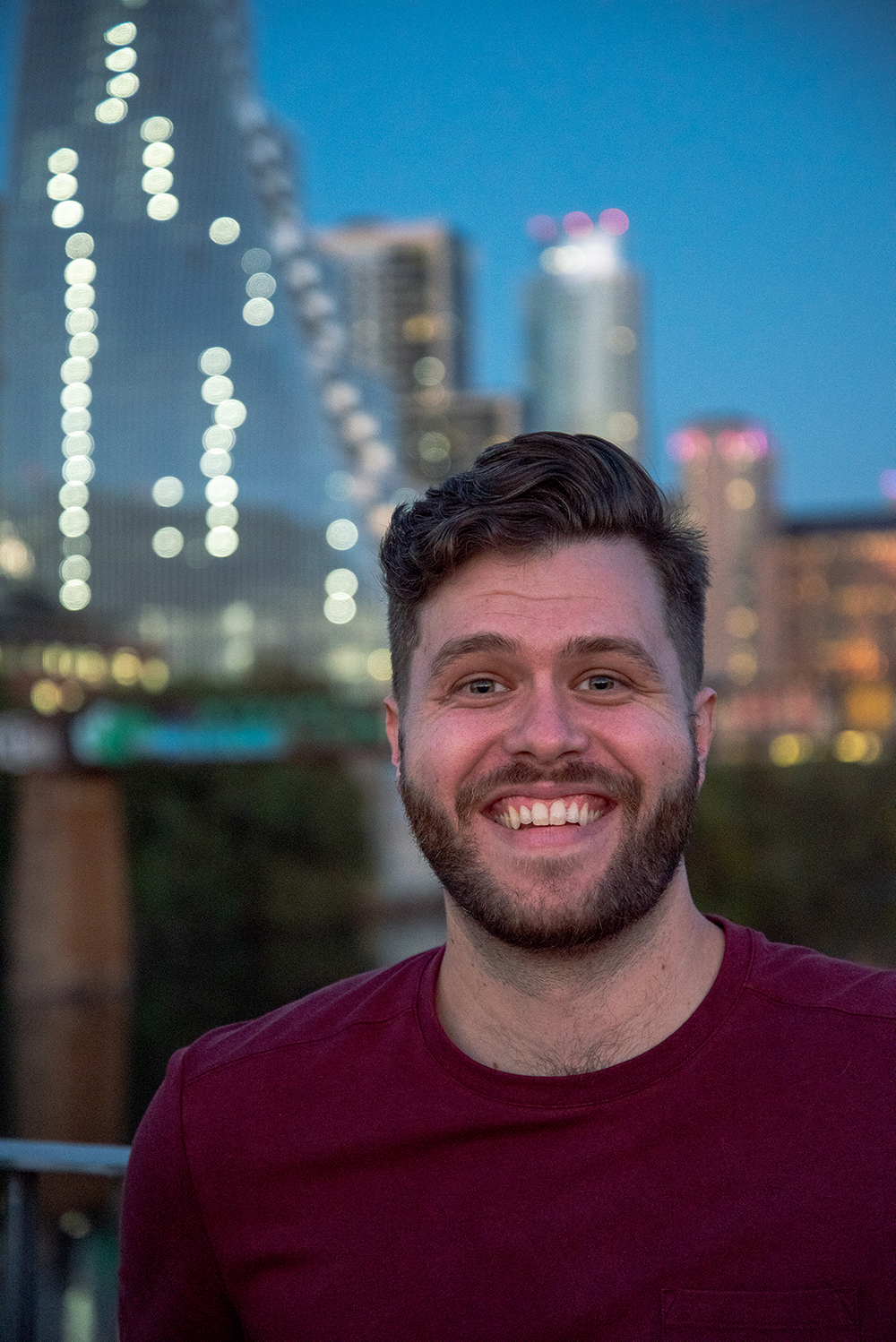 Video Plates & Backings' inventory features more than 5,000 sets of driving plates, each with nine different camera angles. Nicely said his company's growing selection of moving set backdrops are also available to students as part of the donation. 
Video Plates & Backings' stock footage is a safer, hassle-free option that circumvents the need for filmmakers to hire a crew and coordinate driving shots. 
The timing of Nicely's agreement with RIT aligns with a number of innovative initiatives ongoing at the university, including research sponsored by Epic Games to create a curriculum in virtual production through MAGIC Spell Studios. Virtual production features the inclusion of computer graphics and real-time computer rendering to aid live-action filmmaking. The soundstage in MAGIC Spell Studios is equipped with LED panel walls that provide opportunities to deploy the plates and backings.
RIT's partnership with Nicely was facilitated by MAGIC Center Director David Long and 3D Digital Design Director Shaun Foster.
Above: Video Plates and Backing footage being used in a soundstage shoot.
Topics