Graduate film student seeks out collaborative, groundbreaking projects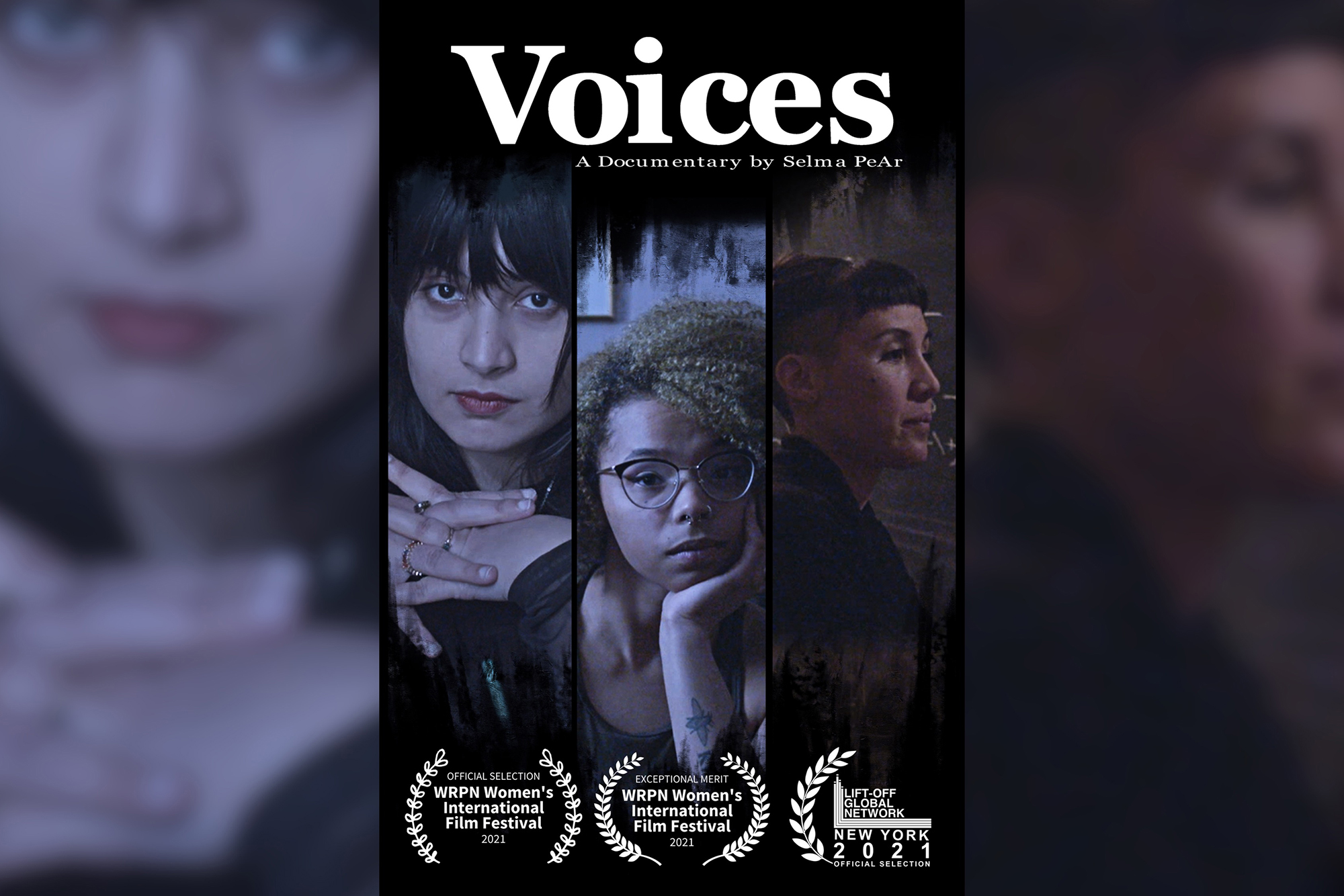 Selma Peña's background in psychology has a didactic role in her screenwriting. It allows Peña '22 MFA (Film and Animation) to achieve art with both substantive meaning and beauty.
When pursuing her undergraduate psychology degree, Peña was drawn to Sigmund Freud and Carl Jung and their belief that fairy tales effectively illustrate theories. Those studies ultimately motivated Peña to pursue an MFA.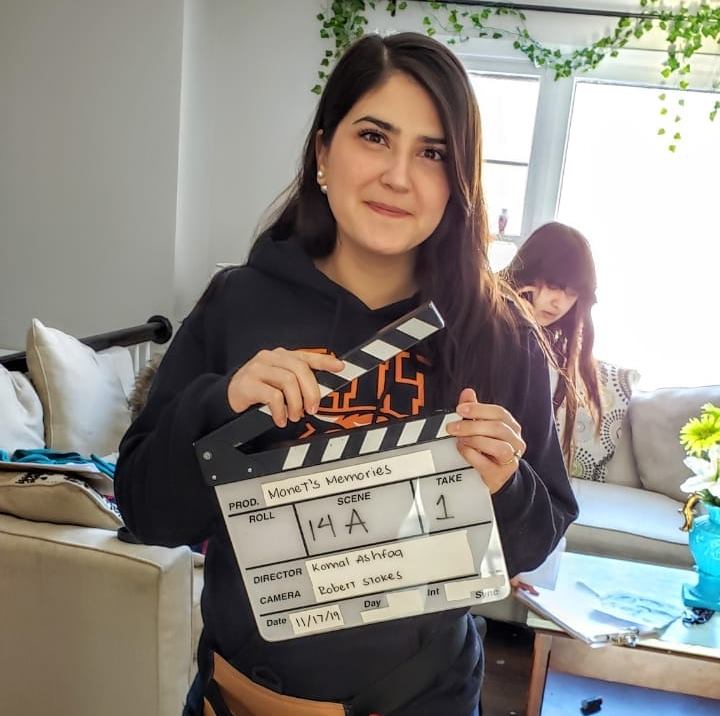 While working first in psychology and then in marketing at mass media company Televisa in her native Mexico City, Peña began writing her own fairy tale-esque stories on the side. 
"I became passionate about writing for animation," Peña said. 
She co-founded PeAr Animation Studios, creating passion projects that paved a path to RIT. The stories earned her acceptance into RIT's Film and Animation MFA program, where she is refining previous work and breaking ground on new projects. 
Peña's time at RIT is marked by a number of rewarding opportunities — many of which are through MAGIC Spell Studios. Her recent work includes:
Morx and the Land of Dreams: Originally written for PeAr Animation, Peña is working with John P. Roberts, chief content officer for Pure Imagination Studios, to polish and prepare the 2D animation for studio pitches. She was connected with Roberts by RIT MAGIC Center Director David Long and Adjunct Faculty Tom Connor '11 (Film and Animation), vice president of creative marketing for The Walt Disney Co.
Art by Arturo Gutierrez 

The Forest King: Another PeAr Animation work original currently in pre-production, financed by and in collaboration with MAGIC. The 2D animation is an important story that aims to prevent child abuse and encourage victims to speak up. The visual development artist for both The Forest King and Morx and the Land of Dreams is Arturo Gutierrez.
Voices: Peña's experimental documentary promotes feminism and denounces misogynistic attitudes. The work has earned several honors on the festival circuit: WRPN Women's International Film Festival (official selection and Exceptional Merit Award), Austria'a Film Festival Kitzbuehel (official selection), DUMBO Film Festival (category semifinalist) and New York Lift-Off Film Festival (official selection). Additionally, Voices was one of three RIT films submitted by faculty for consideration for the CILECT PRIZE, a prestigious international award.
And the Internship goes to ...: Peña is a full-time summer intern for the Academy of Television Arts & Sciences, best known for organizing the Emmy Awards. She is a development intern for Moonbug Entertainment, an Academy partner studio that creates children's content.
Netflix Animation: In early June, Peña was selected to attend the Writing for Animation Masterclass sponsored by Netflix and instructed by industry professionals.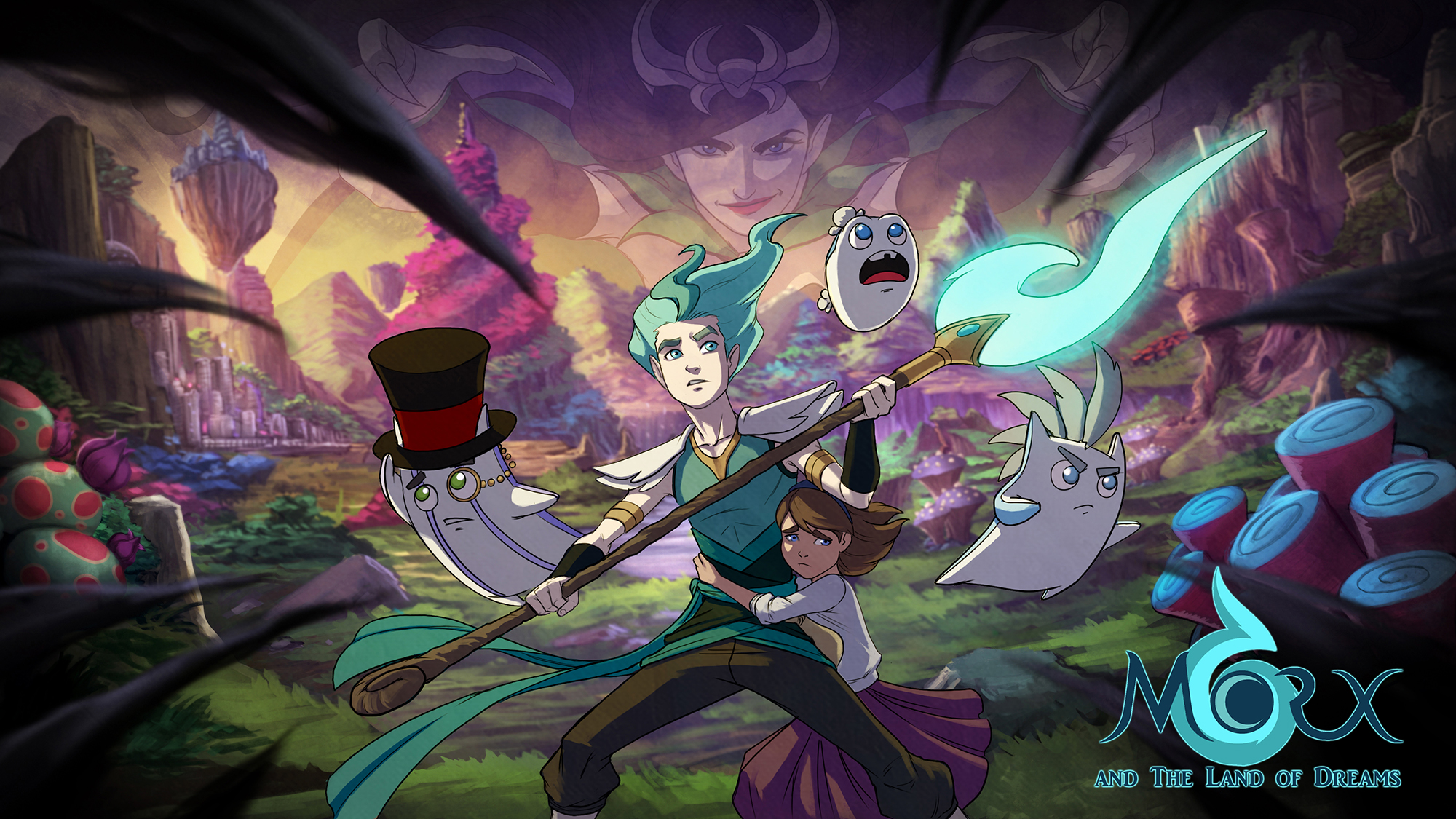 Art by Arturo Gutierrez
Peña said the serious subject matter of her screenwriting is a byproduct of both her psychology knowledge and a motivation to positively impact the lives of viewers.
"The reward is not the recognition, but when someone says your story helped them," Peña said. "I hope I can inspire someone to do something — like a kid who can speak up after seeing The Forest King. That's the real reward."
Peña places a high premium on collaboration. And MAGIC Spell Studios has supplied a setting to work closely with artists and scientists to realize innovative ideas. 
"It's been great that MAGIC brings people together to create things," Peña said. "A good team is the key to success. If you want to do it yourself, you lose all the richness of ideas, feedback and other ways of thinking. And that's what makes projects awesome."
In particular, The War Room typifies her approach to making.
The project started as a short script Peña wrote to support a capstone project by then-Motion Picture Science students Maddie Nardi '21 and Cole Swiernik '21. 
Peña's story of an alien robot confusing an arcade for a war room in an attempt to invade Earth was used in the design of a virtual cinematography system that allows motion capture of actors and camera choreography to yield real-time computer-generated scenes. The virtual camera was created in alignment with RIT's Epic Games-sponsored research in virtual production, a technology that blends filmmaking, computational photography and real-time game engine rendering to produce in-camera visual effects.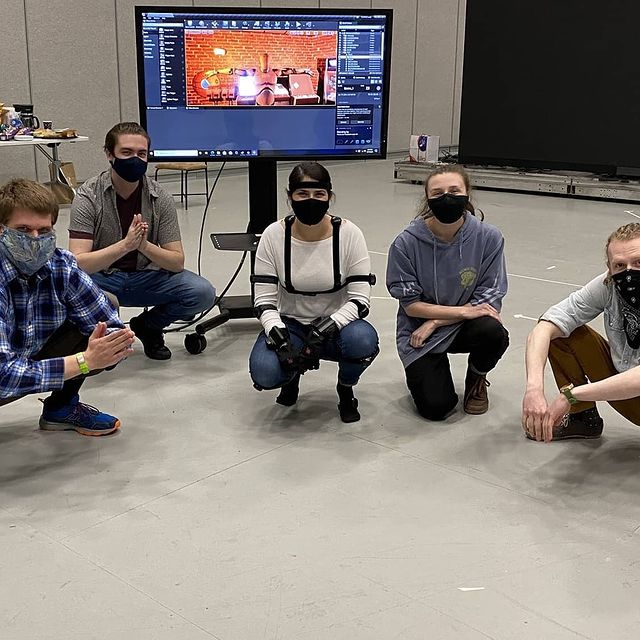 Nardi's and Swiernik's research was focused on the previsualization stage, and Peña is advancing the project this summer. With funding from MAGIC Spell Studios, Peña led the shooting of the short using motion capture technology. She doubled as the sensor-clad motion capture actor, and is now directing post-production of the film.
Peña and her team are modeling original scene assets, to be deployed with the recorded motion capture movements in Unreal Engine, Epic Games' real-time 3D platform. 
The creative team of students and recent graduates includes: modelers Justine DeRuyck (3D Digital Design), Brooke Dyer (3D Digital Design) and Hunter Mascia (Animation); editor Teng Chen (Film and Animation MFA), director of photography Brandon Granby (Production); sound composer Andrew Ragan (Production); and director on set Robert Stokes (Film and Animation MFA). Long is the executive producer. 
Peña said The War Room will be the first motion-capture film produced at RIT. It is also among the several MAGIC Spell Studios projects defining the capabilities of virtual production as RIT molds a curriculum rooted in the technology.
"I love MAGIC," Peña said. "That's the most valuable thing RIT has — an in-house studio."
Topics