Co-op spotlight: Student documents RIT's build out of virtual production curriculum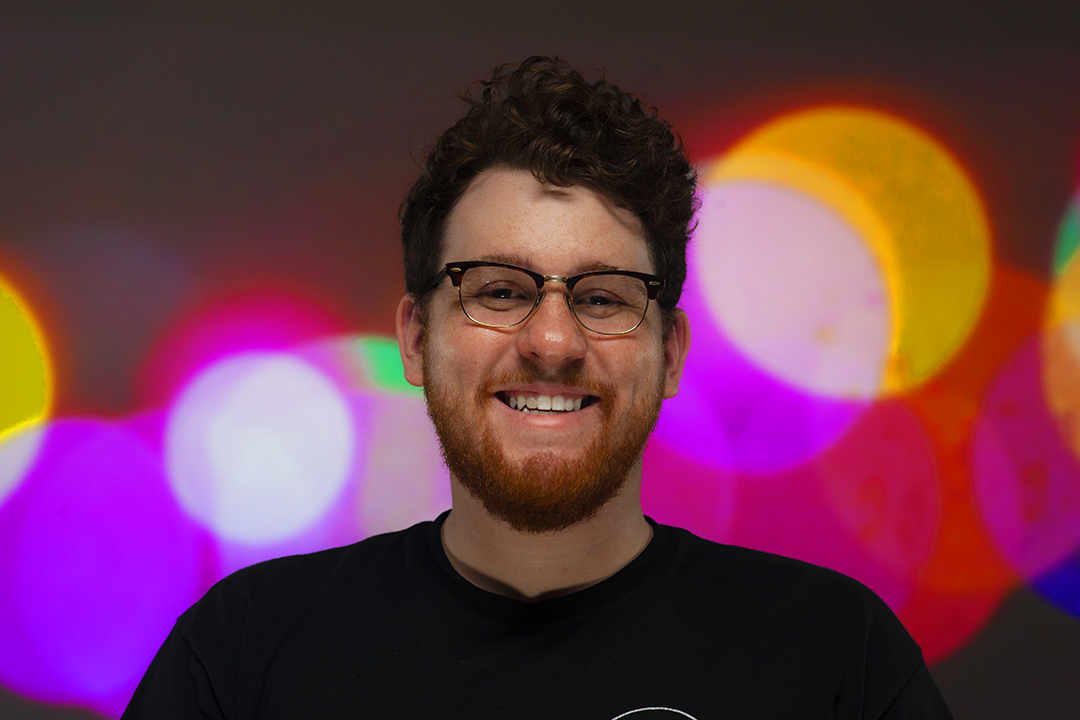 As RIT embarks on the development of an inventive curriculum focused on an emerging filmmaking method, Simon Yahn '22 (Motion Picture Science) is learning on the job. 
Yahn is spending the spring semester on co-op with MAGIC Spell Studios, documenting the build out of RIT's brand-new virtual production curriculum. Virtual production is a field blending filmmaking, computational photography and real-time game engine rendering to produce in-camera visual effects. 
The curriculum is supported by a $275,000 MegaGrant from Epic Games, co-written by David Long, MAGIC Center director, and Shaun Foster, program director of 3D Digital Design. Through collaborating with industry-leading entertainment companies, the project is bringing groundbreaking research and filmmaking techniques — like those seen in Disney's "The Mandalorian" — to RIT. 
Yahn's experience with videography and MAGIC Spell Studios, coupled with an interest in virtual production, led to the opportunity as the project's behind-the-scenes producer and videographer. RIT is one of only a few universities in the world working in virtual production.
"RIT and MAGIC Spell Studios, in particular, are at an amazing crossroads of artistic and engineering talent matched with state-of-the-art production and post-production facilities," Yahn said. "Large companies in the entertainment industry have recognized this and have partnered with RIT to create a new curriculum to train more students in virtual production. Virtual production has become hugely popular but requires a pool of skilled, multidisciplinary professionals to implement."
Yahn is chronicling RIT's early virtual production courses. This semester, he is working with two of them: Foster's Cinematography and Previsualization course, and the Virtual Production class simultaneously taught by Motion Picture Science Professor Flip Phillips.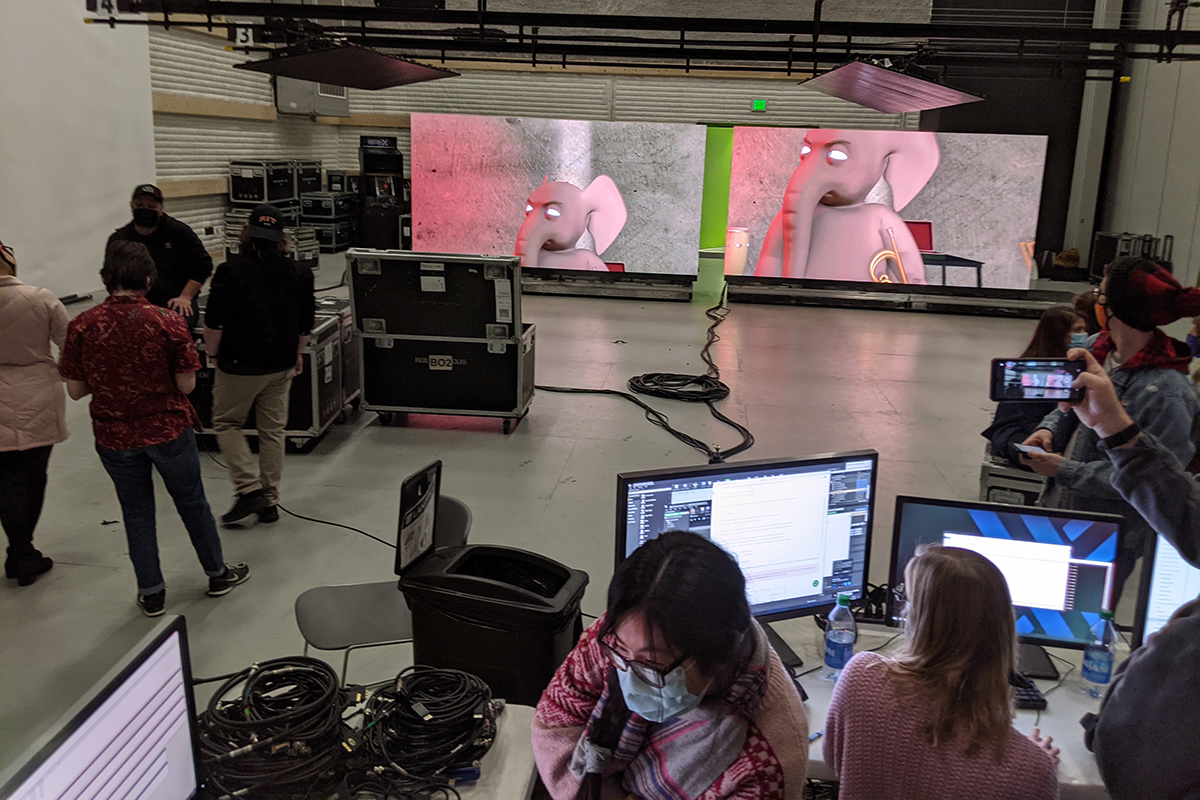 Simon Yahn
Yahn follows the progress of the innovative courses by recording each class and interviewing students, faculty and partnering experts. The goal, he said, is to "create retrospectives on how to use and teach these new skills to RIT students, but also to other colleges to promote creating even more virtual production educational programs."
For the project, RIT is working with THE THIRD FLOOR (TTF), an award-winning visualization studio co-founded by Chris Edwards '97 (Film and Animation), and PRG, a global leader in entertainment and event tech solutions. TTF experts are delivering guest lectures and directly training faculty while PRG is the project's hardware and equipment partner.
"I've grown a lot better at reaching out to experts about information, learning and watching them with curiosity," Yahn said. "It can be intimidating setting up interviews and workshops, but it has become much easier after finding that so many amazing minds are excited to share how they learned new techniques or discuss a specific workflow or technology."
This pioneering work is made possible, in part, due to a first-rate facility in MAGIC Spell Studios, home to a 7,000-square-foot soundstage, sound mixing and color correction suites and much more.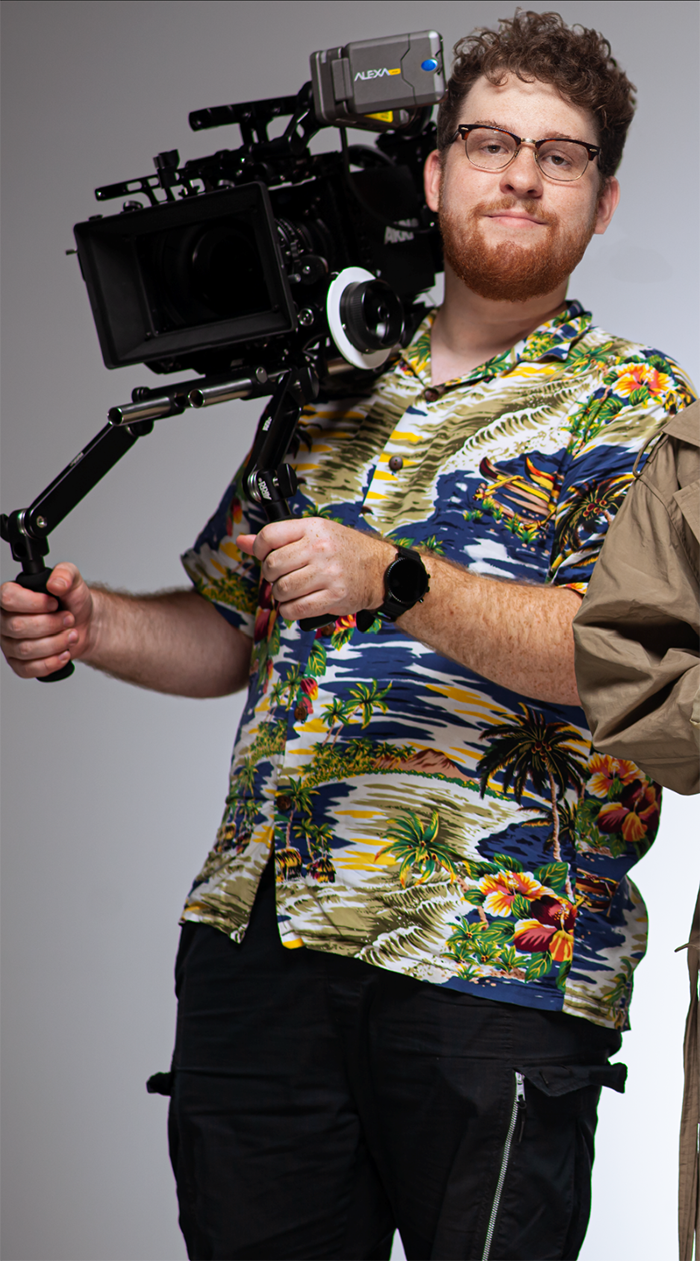 Prior to this experience, Yahn already had a deep familiarity with MAGIC Spell Studios. He previously was a tech production intern helping to manage facilities and use of the spaces. He's taken it a step further with his co-op, working with even more high-quality camera and lighting equipment, editing software and emerging new technologies such as newly installed LED panel walls in MAGIC Spell Studios and Epic Games' Unreal Engine.
"There really is unlimited potential there," Yahn said of MAGIC Spell Studios. "I've had experiences that people in Los Angeles would be jealous of."
For Yahn, his co-op has been as much about advancing his storytelling abilities as opening his eyes to how the new technologies can be implemented into his work. He is fully immersing himself in virtual production to devise the most effective ways to capture images and interviews.
"The work helps familiarize myself with using these technologies effectively and honing my cinematography and editing skills," he said. "At the same time I get to have exclusive involvement with incredible research projects and innovative productions, opening myself to some of the amazing possibilities now available through virtual production."
As part of the co-op, Yahn is also producing behind-the-scenes footage for a virtual production project spearheaded by Optic Sky Productions, a local studio run by Aaron Gordon '13 (Film and Animation).
Yahn said the entire process has confirmed the Motion Picture Science program's stress on creating a bridge of understanding between the artistic and technical sides of motion picture content. 
"The exposure to both the artistic application of these virtual production technologies as well as the engineering and research required to utilize these same technologies," Yahn said, "is exactly the purpose of the Motion Picture Science program."
Reporting co-op experiences helps RIT's Office of Career Services and Cooperative Education provide support and build relationships that create more opportunities for students.