RIT Master Plan cuts tuition in half for eligible alumni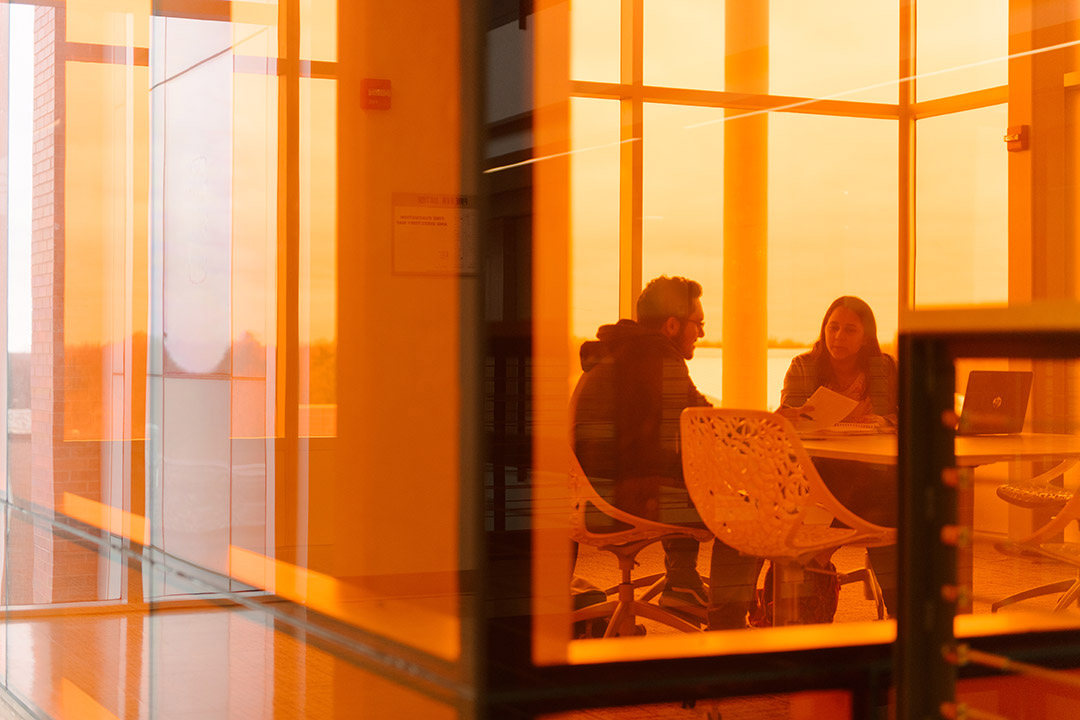 Rochester Institute of Technology is extending a special graduate tuition scholarship program to recent alumni as the COVID-19 pandemic enters its third year. The program helps alumni who graduated during the pandemic enhance their skill set for the new economy through master's degrees that build upon collaboration, analytical thinking, complex problem solving, and flexibility. 
The RIT Master Plan covers 50 percent of graduate tuition for eligible alumni. The tuition scholarship is available for qualifying alumni who will have graduated between December 2019 and December 2022. The graduate scholarship features more than 65 participating programs offered on the RIT campus, as well as select online master's degrees.
"The RIT Master Plan was originally created to help support our students who were graduating during the early pandemic and into a difficult job market," said Diane Ellison, RIT senior associate vice president of Graduate Enrollment Services. "RIT is continuing the program for our most recent graduates to prepare for careers of the future."
Since fall 2020, nearly 300 students have enrolled in 56 different graduate degree programs through the RIT Master Plan.
Reflecting RIT's focus on technology, the arts, and design, the most popular graduate programs in the RIT Master Plan are  business administration (MBA), visual communication design, mechanical engineering, human-computer interaction, data science, computer science, computing security, and secondary education of students who are deaf or hard of hearing.
Graduate students enrolled through the RIT Master Plan are also filling seats in other programs, such as applied and computational mathematics, business analytics, chemistry, communication, computer engineering, health and well-being management, human resource development, integrative design, media arts and technology, physics, sustainable systems, and visual arts—all grades (art education), among many other master's programs.
Advanced degrees bring added benefits of professional expertise, networking and connections, increased job prospects, and career guidance and advice, Ellison said. Program length varies from 12 months to 24 months.
The RIT Master Plan gives students a fast track to a graduate school, with a one-step application, waived GMAT and GRE requirements, no application fee, and admission decision within a week. Students can apply using the RIT graduate online application.
"The COVID-19 pandemic's impact on the job market is still playing out, and a lot of students are making decisions now that will position them for greater career options in the future," Ellison said. "The RIT Master Plan gives our graduates options."
Contact a Graduate Admissions Counselor for more information.
Additional details and a list of graduate programs are available at the RIT Master Plan website.
Topics