July 26, 2022
by Rich Kiley
Hospitality training workshop at RIT responds to the needs of the underserved
Saunders College of Business joins with partners to support industry devastated by pandemic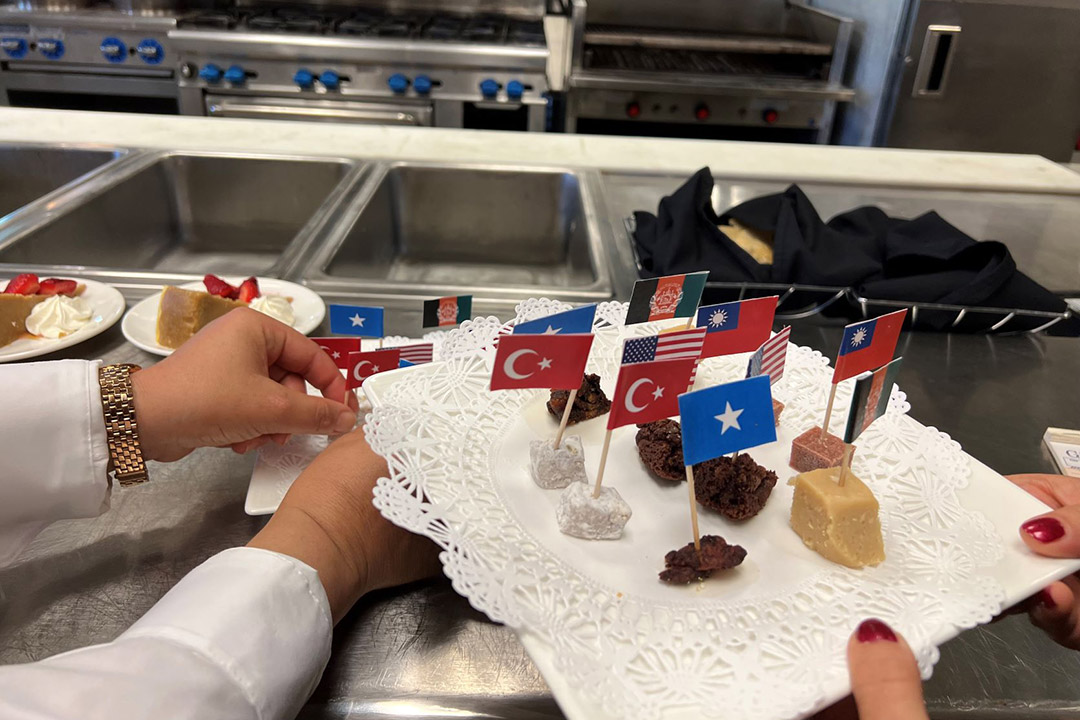 A hospitality workforce training program run by Saunders College of Business at Rochester Institute of Technology is responding both to the needs of underserved immigrants and refugees seeking meaningful work and an industry that has been devastated by staff shortages wrought by the pandemic.
By helping a vulnerable part of the population develop the necessary job skills for a hospitality industry reeling to find workers, the project is providing important training "to enable them to find employment, secure a financial means of living, and re-establish their credentials," according to Jerrie Hsieh, associate professor in the Department of International Hospitality and Service Innovation at RIT's Saunders College of Business.
"With the lifting of COVID-19 restrictions and the availability of vaccines, hospitality jobs have rebounded, but numerous positions remain unfilled because many pre-pandemic hospitality workers have moved to other industries," said Hsieh, who is serving as program director along with Muhammet Kesgin, also an associate professor in the Saunders hospitality department.
"The hospitality industry workforce training program is designed to solve this problem by equipping immigrants and refugees with the skills to fill these positions," she added.
Made possible through a grant from the Mother Cabrini Health Foundation and in partnership with consultants from RIT's College of Health Sciences and Technology, Catholic Charities Family and Community Services, RIT Inn and Conference Center, and the Rochester Hotel Association, the three-part project began earlier this year with programs geared toward skills training for entry-level job targeting immigrants and refugees interested in pursuing housekeeping or food and beverage server positions.
A third program, supervisor skills training, will provide training in basic managerial skills for participants who would like to advance in their careers. The free program will be offered on eight consecutive Saturdays from Oct. 1 to Nov. 19.
"All of the programs place a strong emphasis on workplace health and safety issues to safeguard the physical and mental health of immigrant workers as well as improve their well-being and quality of life," Hsieh said.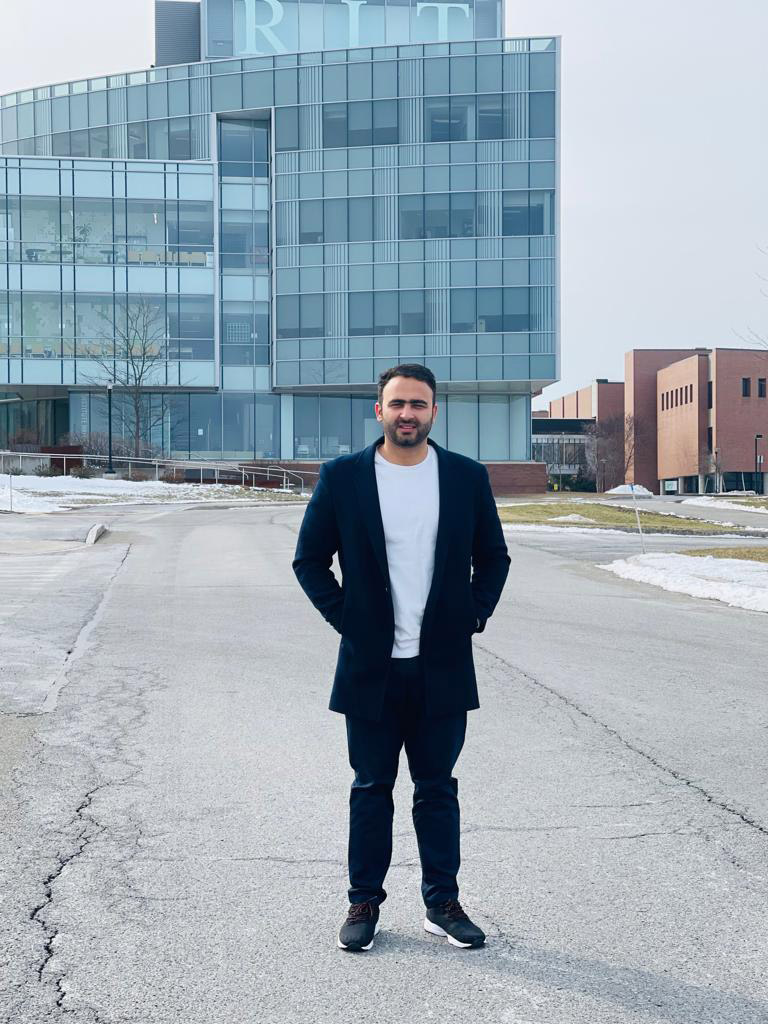 For Elham Ullah Babur, who escaped from Afghanistan after the collapse of the government last summer, the program has not only introduced him to the service industry and new acquaintances, but it has helped him recover from a painful and traumatic period in his life.
"After the collapse of the regime last August, I was detained by the Taliban and they tortured me," recalled Babur, whose job as a lecturer at the American University of Afghanistan and other positions in support of former Afghan president Mohammad Ashraf Ghani Ahmadzai made him a target of the militant Islamic fundamentalist group. "For a long time I was suffering from back pain since I was tortured for hours."
Escaping through Pakistan, Babur eventually arrived in Rochester to rejoin his wife, Sheeba Hashimi, who had left Afghanistan in 2017 to live with relatives in the city. After attending Monroe Community College, Hashimi earned a degree in biomedical sciences at RIT last May. The couple now has a baby daughter.
"The hospitality training workshop was beyond my imagination," Babur said. "My mental health was very fragile. I was looking for work and an educational opportunity. I heard a lot of stories about RIT, the university's campus, the quality of an education here, and work with the community."
"The students and alumni are contributing so much internationally," Babur added. "When I met Dr. Jerrie (Hsieh) she welcomed me in a very open way. I learned a lot about American culture and hospitality. I also learned a lot about RIT and its students, and I feel very happy to be part of this community."
Babur will continue his education at RIT this fall when he begins taking classes toward a master's degree in data science through the College of Science and Golisano College of Computing and Information Sciences, which collaboratively deliver the degree.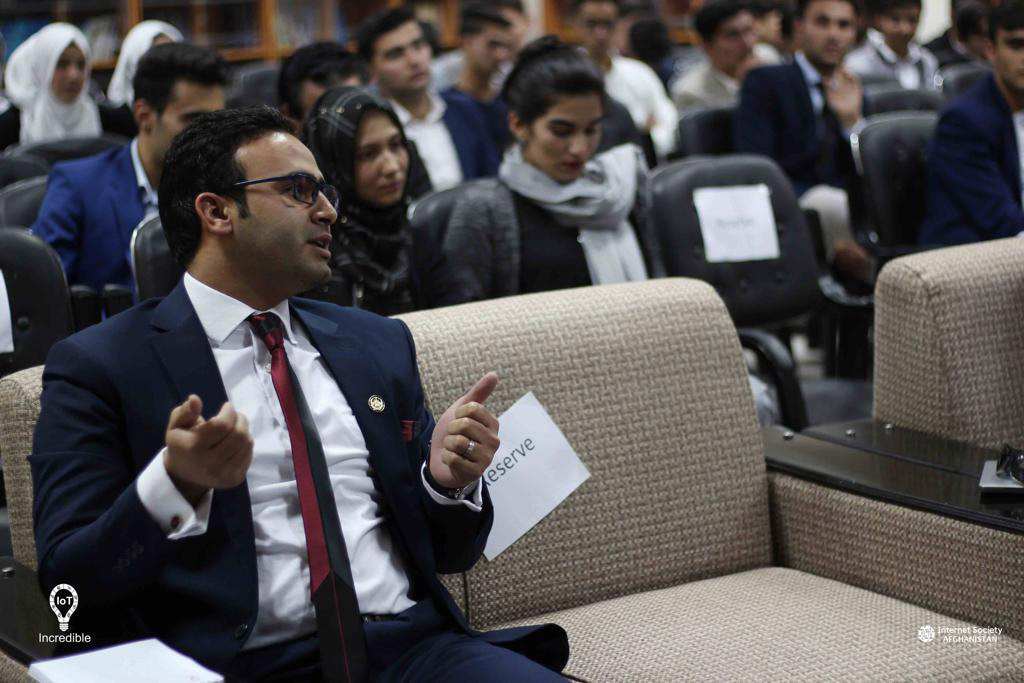 "I was very excited to learn that I had been accepted into the data science program," recalled Babur, who is working for RIT Parking and Transportation Services this summer. "I'm really looking forward to becoming an even greater part of RIT."
He also plans to take the supervisory skills hospitality training workshop in October. "There are a large number of people from Afghanistan in the program," observed Babur, who sometimes assisted as a translator for fellow Afghan students taking the class. "When you come here you have to start from scratch … find your identity and profession."
Although immigrants make up only 13 percent of the U.S. population, they account for 31 percent of hotel workers and 22 percent of food-service workers throughout the country, according to recent U.S. Department of Labor statistics. New York has the second-largest immigrant population among U.S. states, with numbers projected to grow in the coming years.
Kesgin said it's vital "as hospitality professors and researchers to study the meanings of hospitality and discuss how we show hospitableness in our cultures and meet the needs of our guests."
"Being a good host is a common aspect of all the cultures represented in this workshop, including Afghanistan, China, Somalia, Taiwan, Turkey, and the United States," he said. "I hope the hospitality of our country and community will continue to enrich their lives."
Babur could not agree more. "Everyone can make a contribution for the betterment of their community," he observed. "I've come across very kind people. I'm thinking that I'm a very lucky person to come to Rochester and especially RIT, which has had an open heart for me and my wife."
Topics