The Leader at the Intersection of Business and Technology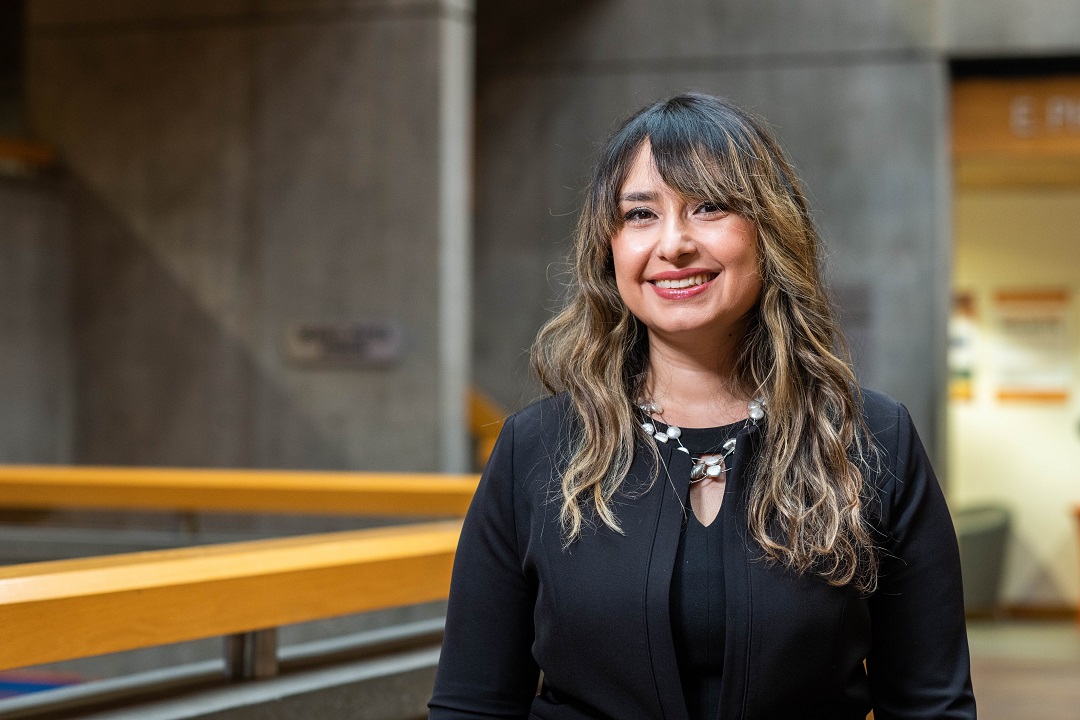 All Saunders undergraduate programs have technology built into the curriculum. With state-of-the-art facilities, the latest software, cutting-edge technology, and a focus on data analytics, Saunders graduates are prepared for an increasingly technological business world. This, along with hands-on, experiential learning and applicable coursework, Saunders curriculum gives students a leg up. 
As the #1 undergraduate business program in Western New York and #3 in the nation for MIS, Saunders is a leader at the intersection of business and technology.
Attend a virtual open house and learn more about Saunders College of Business at RIT!
At Saunders, you:
Saunders accounting students work with the latest software in state-of-the-art facilities; Bloomberg Terminal, NinjaTrader, Microsoft's Visio, Access, and QuickBooks software. Students can network with professionals from regional and the Big Four accounting firms through the student-run Next Generation of Accountants (NGA) chapter and Saunders Accounting Advisory Board. Accounting specific career fairs and the ability to earn two degrees in five years through the BS/MS in accounting option make Saunders accounting graduates the best in the business. 
The Saunders finance degree focuses on big data and data analytics to interpret trends. The Financial Management Association chapter allows students to actively invest and manage a real portfolio worth $180,000+. The Finance Advisory Board keeps the curriculum on track with industry trends and offers a network of business professionals. 
Hospitality and Tourism Management
Quality customer service and technology are at the core of the hospitality and tourism management (HTM) program. Through data analysis and the incorporation of high end and accessible tech, Saunders students can provide customers with an unforgettable experience and become a valuable asset to employers.
RIT's four Global campuses and over 100 study abroad locations on every continent give 100% of Saunders International Business students the opportunity for a global experience.*  Foreign language classes further cultural immersion, and the Global Business Group expands students' industry network.
*pending NYS program approval
Management students analyze real-world business situations and apply project management techniques to develop creative solutions. Saunders curriculum develops organizational effectiveness, negotiating and decision-making strategies, leadership skills, entrepreneurship, technology management, and project management. Students can gain an edge by participating in Saunders Management Club and DECA Collegiate Chapter's competitions and conferences.
Management Information Systems
The MIS program at Saunders is ranked #3 in the nation by College Factual. With high-end facilities dedicated to teaching students how to tackle data analytics and data-taming software such as SAP, SPSS, Tableau, Python, and R, Saunders students are exposed to all of the latest technology. Student business ventures are encouraged through events like RIT's Tiger Tank, where participants can win cash prizes or mentoring opportunities to bring their ideas to life. 
Learning to build business-consumer relationships through the application of technology is the essence of a Saunders marketing degree. The curriculum incorporates internet marketing, professional selling, international marketing and consumer behavior, search engine optimization, and data analytics. Students can network through RIT Marketing Club, an American Marketing Association collegiate chapter. 
Students interested in supply chain management (SCM) can explore the intersection of business and engineering with electives from RIT's Kate Gleason College of Engineering. Students in the SCM program can earn their Lean Six-Sigma Yellow Belt certification and participate in APICS @ RIT, part of the national association for SCM.
The RIT Edge
Undergraduate students have the freedom to follow their passions through free electives, which can be taken from any of RIT's nine colleges. Immersions and minors offer further opportunity to explore individual interests while building pivotal skills. The Business Analytics minor, modeled after the nationally ranked MIS program, is available to all Saunders students.
Non-Business Minors:
Cooperative education is paid, real-world experience before graduation and is an essential part of Saunders' hands-on learning for every program. RIT has 3,400 hiring partners for their co-op program, including Apple, Banks of America, Google, and Tesla. This is all a part of the Saunders network, where alumni, faculty, and student organizations provide the industry connections to support and guide students' ambitions. With a 94% career outcome rate, Saunders students are in high demand. 
Explore the Saunders degree programs to find your calling. No matter which program you choose, an education-based in business and technology is applicable across multiple industries. Apply today to become eligible for scholarships and start your Saunders journey!