Study Away: LA program offers film students professional and life experiences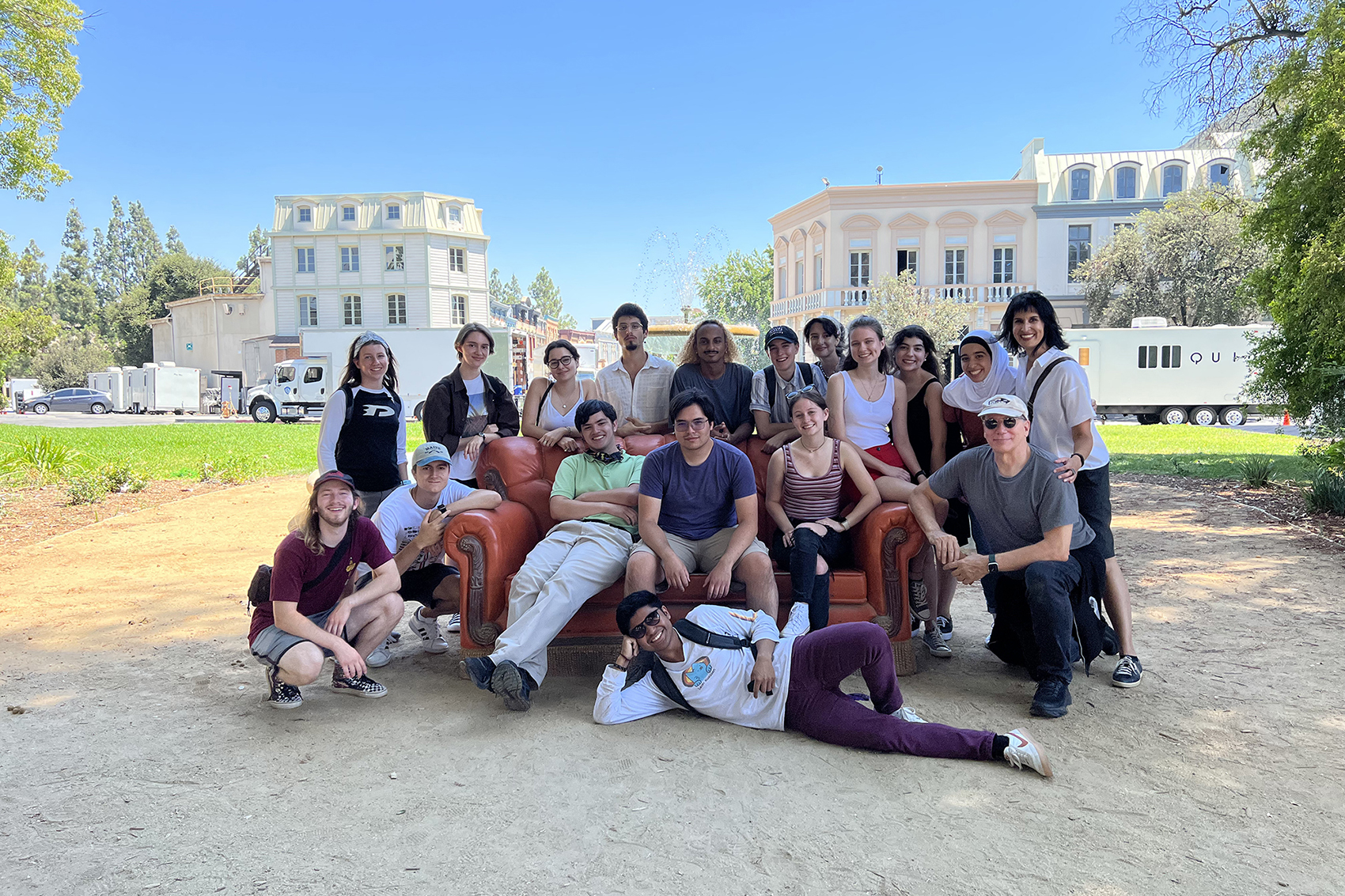 After spending the fall semester immersing herself in the Los Angeles film scene, Katie Cobos understood why she had heard from another student, "there is always something going on."
Cobos '24 (animation option - film and animation BFA) was among the inaugural class to benefit from a West Coast classroom for the RIT School of Film and Animation's Study Away: LA program. Sixteen students spent the fall learning about, and experiencing, the filmmaking industry in the center of the entertainment universe. 
In LA, Cobos witnessed first-hand how accessible professional resources and opportunities are.
"There is always some convention, some class, or some event you can get involved with to better your craft or meet new people," Cobos said. "LA is such a big city, with so many creatives in one spot — you can always network."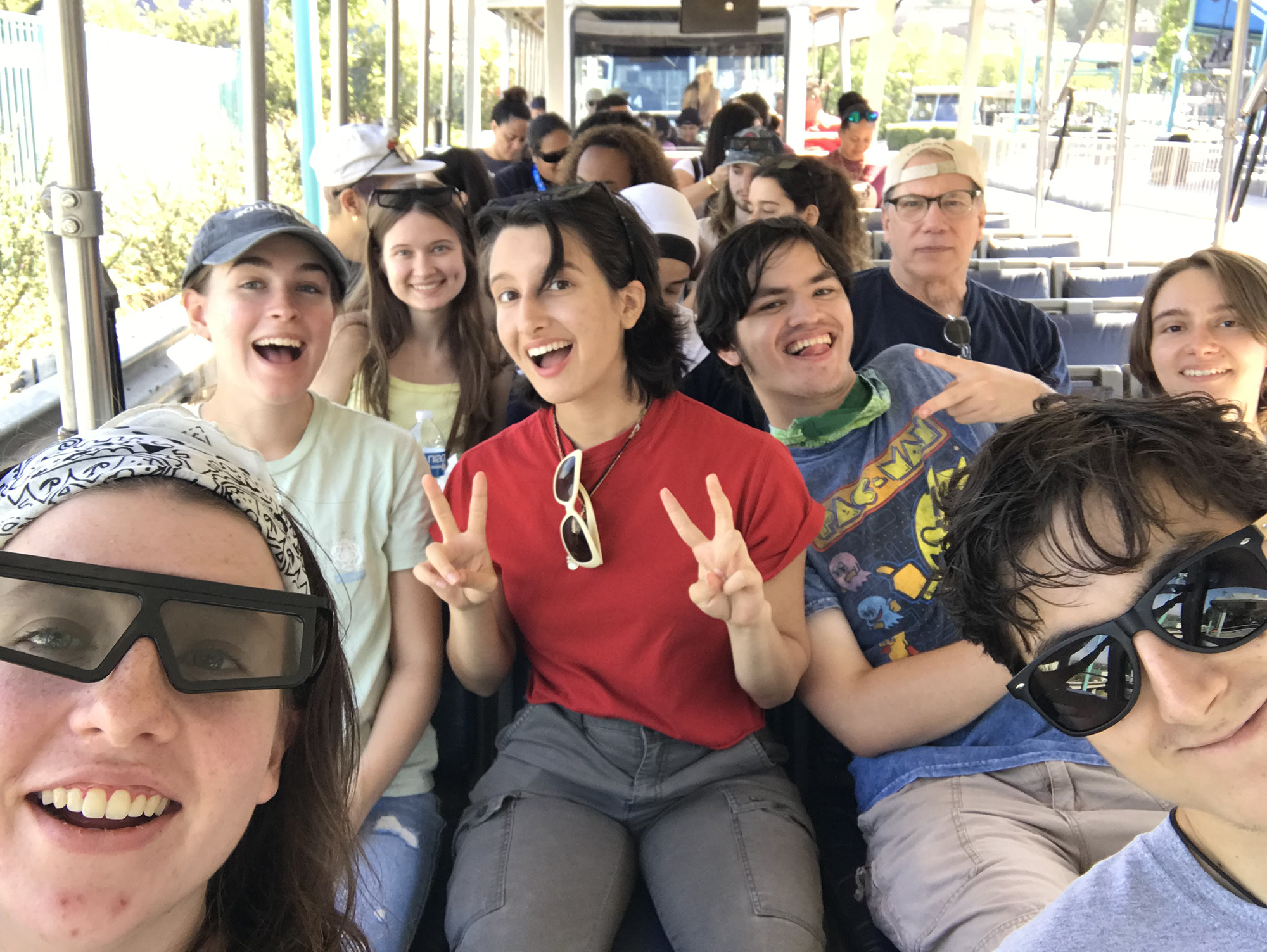 For Study Away: LA, film and animation students took a pair of classes — Art and Culture in Los Angeles taught by program coordinator and facilitator David Simkins and Deborah Seibel's The Business of Television. Simkins' class invited a different industry speaker every week.
The courses were complemented by students completing professional internships. They also had time to explore the wider LA film scene with studio visits and other events, like an RIT College of Art and Design alumni gathering at The Third Floor, a premier visualization company founded by Chris Edwards '97 (film and video production). 
"I can't recommend it enough — to the point that it should be mandatory," Sebastian Nazario-Colon '24 (production option - film and animation BFA) said of Study Away: LA. "You need to go. It teaches you whether you want to live there or not, it helps you grow as an individual, and it gives you experience with industry."
Student internship were with well-known production studios, companies, and industry professionals, including: AbelCine, David Simkins, Hungry Man Productions, Jimmy Kimmel Live!, Mandalay Pictures, National Academy of Television Arts and Sciences, Panavision, Redwire Pictures, Rogue Machine Theatre, SAG-AFTRA Foundation (Screen Actors Guild), Society of Camera Operators, and Studio City PXL. 
Cobos was a production assistant intern for Jimmy Kimmel Live! In addition to assisting with tasks to ensure smooth show recordings, Cobos observed the actions of camera operators, producers, lighting crew, and others to gain an understanding of how live productions function. 
Cobos took advantage of the proximity to LightBox Expo and attended the multi-day animation convention featuring top artists from around the world. She also watched peers establish connections that led to helping out on film sets of RIT alumni and local college students.
"It was honestly life-changing," Cobos said. "It was great for learning soft skills of the industry."
Nazario-Colon was an editing intern on the upcoming Peacock series Mrs. Davis through the National Academy of Television Arts and Sciences. He worked closely with one of the show's editors, Philip Fowler, and interacted with the executive producers, Tara Hernandez (The Big Bang Theory, Young Sheldon) and Damon Lindelof (Lost, Watchmen).
"My first experience in the industry was networking with people who have made work that I grew up with, and I already considered inspirations to me," Nazario-Colon said. "Having those connections already is great."
Both Nazario-Colon and Cobos used the trip to gauge if LA would be a lifestyle fit, on top of a professional one, upon graduating.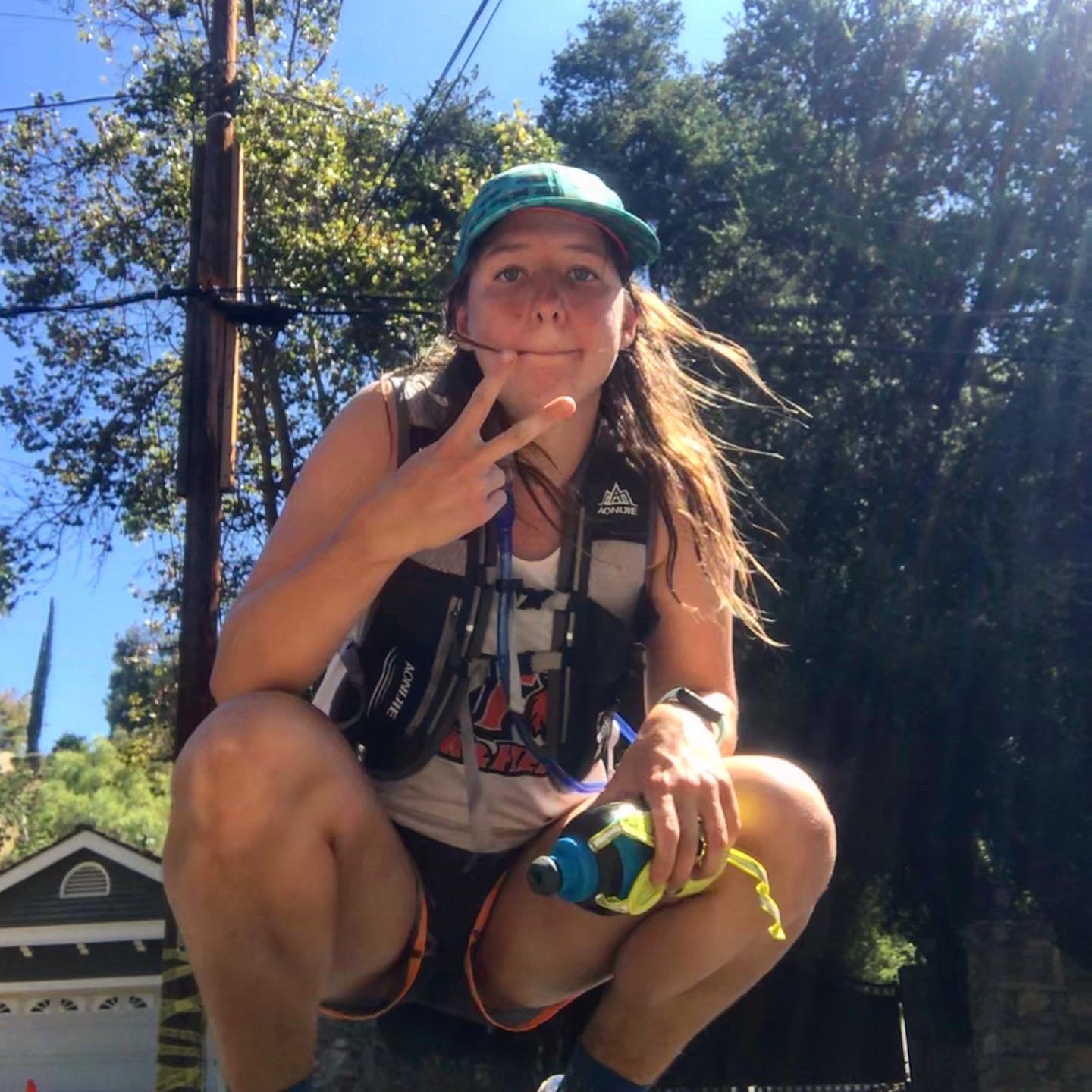 A distance runner for RIT's track and field and cross country teams, Cobos has a passion for distance running that isn't going away. She spent her spare time in LA training for her first marathon, completing the Long Beach Marathon in October.
"That was the other half of my life experiment," Cobos said. "I wanted to see if it was something I could train for while working a full-time job."
Simkins organized weekly excursions. Trips were both art-centric, like to museums and the alumni-run stop motion studio Apartment D, and more general tourist jaunts, like to the Griffith Observatory on Mount Hollywood.
The whole experience quelled any fears Nazario-Colon had of living and working in a gargantuan entertainment market. 
"It demystified the industry in a way that I am more comfortable interacting with it now," he said. "It's a head start. It's like planting a seed so that you have fruit by the time you graduate. You're able to build off that foundation."
The Study Away: LA program is slated to run again in fall 2023. It is open to third-year students in the film and animation BFA and motion picture science BS programs.
About Study Away: LA
The idea of sending students to LA for a semester was first proposed in 2019 by Frank Deese, associate professor in the School of Film and Animation and industry screenwriter for 25 years. Deese saw the value in taking students out to LA for a semester of study and professional internships and worked for three years designing and promoting the program within RIT.
Shanti Thakur, School of Film and Animation director, brought the program to life, collaborating with Deese and other faculty members; College of Art and Design Associate Dean Christine Shank; Gretchen Burruto and Nan Burgess-Whitman in Career Services; Jenny Sullivan and James Myers in the Office of International Education and Global Programs; and Todd Jokl, dean of the College of Art and Design.