Performing Arts Scholars hit new high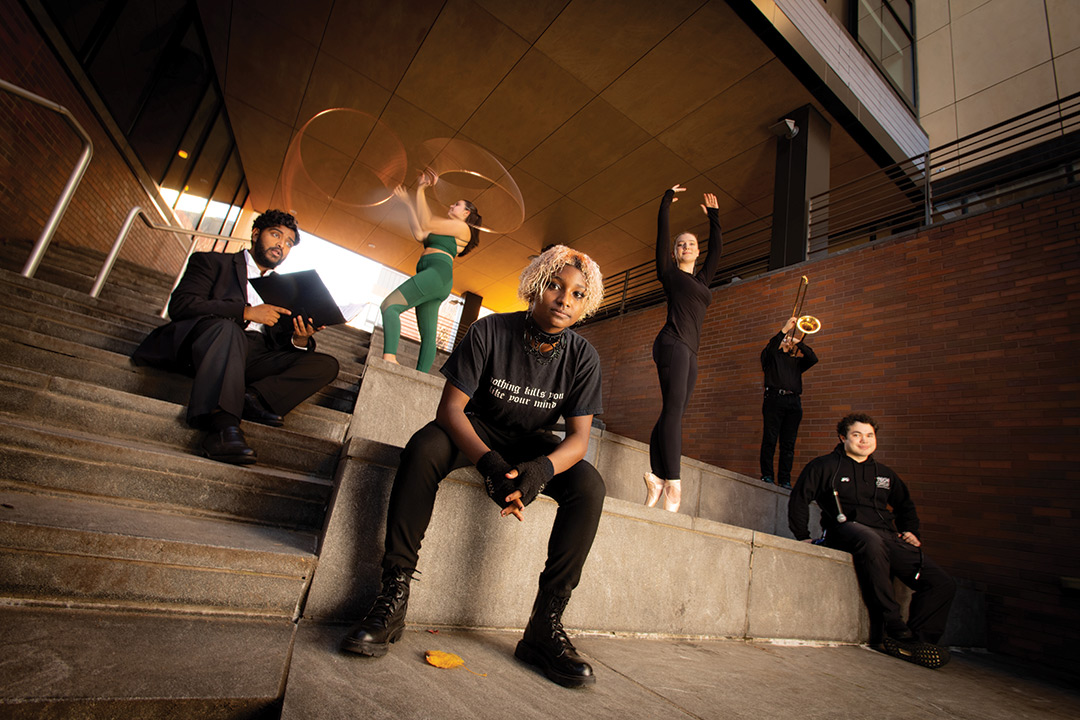 More students involved in performing arts are currently enrolled at RIT than ever before. This year's class includes a record 482 new students who received Performing Arts Scholarships.
That brings the total number of students who received the scholarships to 1,357 in the four years they have been awarded.
RIT President David Munson has pushed to recruit more students involved in the performing arts. Munson wants RIT to be the leading school in the country for performing arts for non-majors.
David Hult, director of RIT's Performing Arts Scholars program, said the scholars must participate in a performing arts course or co-curricular activity for one full semester each year. RIT faculty members serve as mentors to the scholars, who submit surveys and short reflection statements each semester explaining what they did and learned.
Hult said most of the students applied for their scholarship because they wanted to save a place in their lives, and their busy academic schedules, to actively pursue their love of the performing arts.
Rachel Horrigan, a second-year motion picture science major from Needham, Mass., said her scholarship in dance wasn't the main reason she came to RIT, but it definitely was a bonus.
"I would have been a little more reluctant to go to a school that didn't have a performing arts program," she said. "I've been dancing since I was 4, and I don't want to give up something that has been my life since I was little."
Horrigan, who enjoys ballet and classical dance, has joined DanceCore and is working with professional choreographers.
Nigel Joseph, a first-year computing security major from York, Pa., began singing in the fifth grade, including in school, choirs, and community events.
A classically-trained operatic tenor, Joseph was eyeing RIT five years ago as a college option and called to see if scholarships were offered for students interested in music.
"They said something was in the works," he said. "So I was just holding out hope because music is very important to me. I wanted to go to RIT to pursue my degree and continue my music."
Joseph has had a busy first year but has found time to join the RIT Singers, take private vocal lessons, and participate in external singing opportunities in churches and community organizations.
Last summer, RIT's College of Liberal Arts launched a new School of Performing Arts.
Its director, Erica Haskell, wants students to think beyond their boundaries and explore how performing arts can pertain to the students' majors, community, and lives.
This story is part of the 2023 President's Annual Report. Read more stories from the report.
Topics