RIT ranked as a top college for film production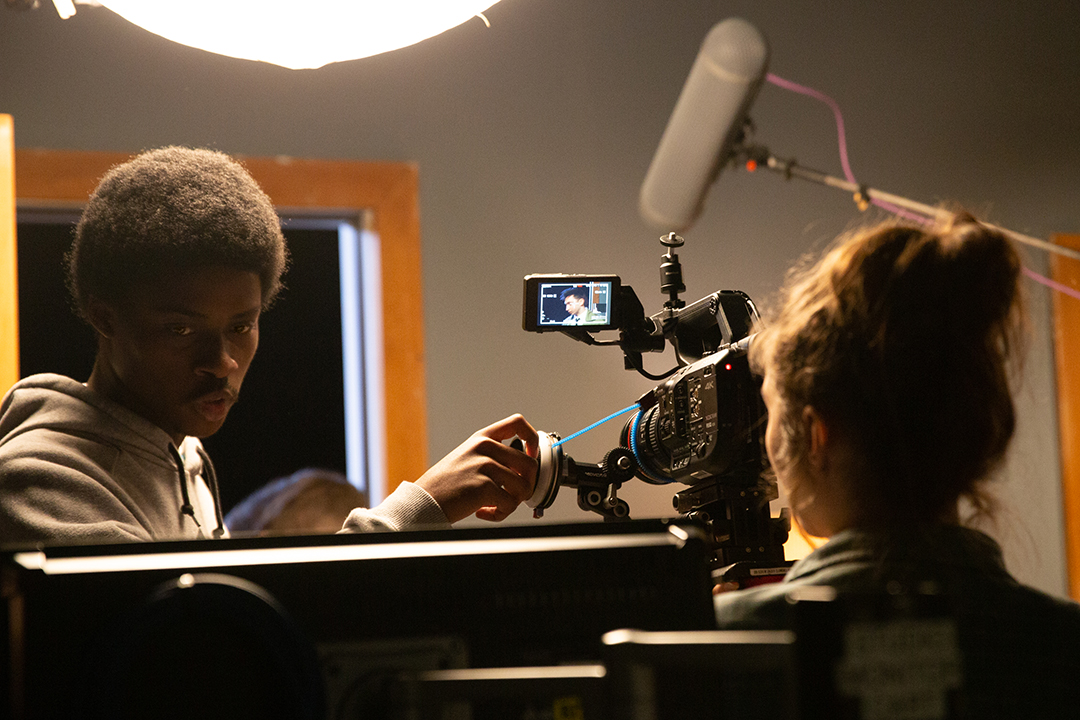 Matteo Bracco
Rochester Institute of Technology offers one of the country's top film production degrees, according to the 2020 data-driven rankings from GradReports.com.
The website's rankings are based on median early-career salary information of graduates in the U.S. Department of Education's College Scorecard database. Additionally, the rankings factor in median total debt one year after graduation from the same resource. RIT's Production option — part of the Film and Animation BFA — was No. 7 on GradReports' list of best film schools.  
"The faculty at the School of Film and Animation are very humbled to have scored so well in an important assessment of post-graduate, career success," said Jack Beck, undergraduate program director of Production and interim co-director of RIT's School of Film and Animation.
Students studying production at RIT explore fictional, documentary and experimental live-action filmmaking. With faculty who have won countless honors — including a Peabody Award — and screened films around the world teaching in state-of-the-art facilities, students receive an unparalleled film education. Students also have access to the new MAGIC Spell Studios, equipped with a 7,000-square-foot soundstage, a 4K Dolby Atmos theater, post-production studios and much more. 
Graduates have gone on to become, among many other titles, directors, filmmakers, creative producers, screenwriters, camera operators, colorists, lighting technicians and sound editors. Work produced by students and alumni is consistently honored with awards at national and international festivals, while alumni highlights include winning Academy Awards and Emmy Awards and starting successful, Rochester-based video production company Optic Sky.