Students leverage creativity to give back to Rochester community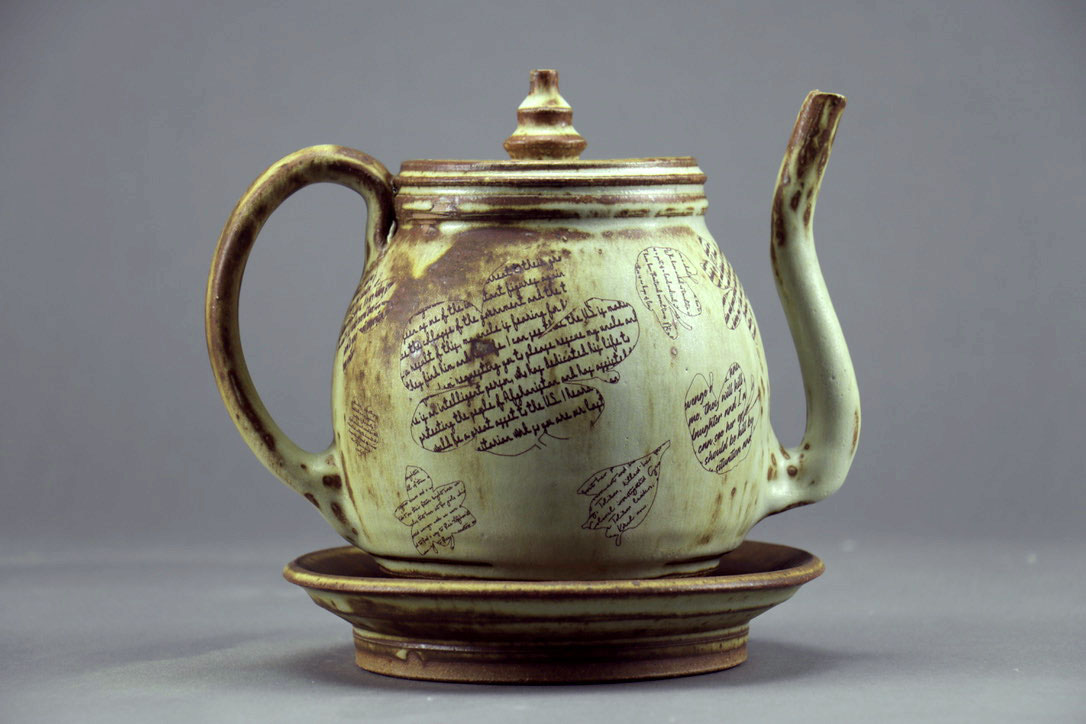 Artworks inspired by Afghan refugee stories had the room buzzing. 
Local nonprofit organization Keeping Our Promise held a silent auction during its Road to Resilience fundraising gala April 26 at Memorial Art Gallery. The auction, which included RIT student-made pieces, elicited many positive reactions. Keeping Our Promise provides resettlement assistance for Afghan, Iraqi and Kurdish interpreters and support personnel who served U.S. interests in conflicts and warzones. 
Emma Herz '24, a ceramics and illustration double major, is behind the creation of a series of teapots that drew especially favorable reviews. 
Each of Herz's three pots pulled from Middle Eastern influences. The star of the show was a green vessel with decals outlined by the shape of Afghanistan's signature spice, saffron. Within the saffron boundaries contains portions of letters Keeping Our Promise received from applicants who detailed both their heartbreaking journeys and hope for the future.
Herz's highly sought-after pots, and works by other RIT artists, received enthusiastic bids and shared inspirational stories emblematic of the evening's philanthropic energy. Proceeds from the silent auction directly benefited Keeping Our Promise's mission.
"I really enjoyed it, knowing my artwork can make a small difference and demonstrate a part of the message," Herz said.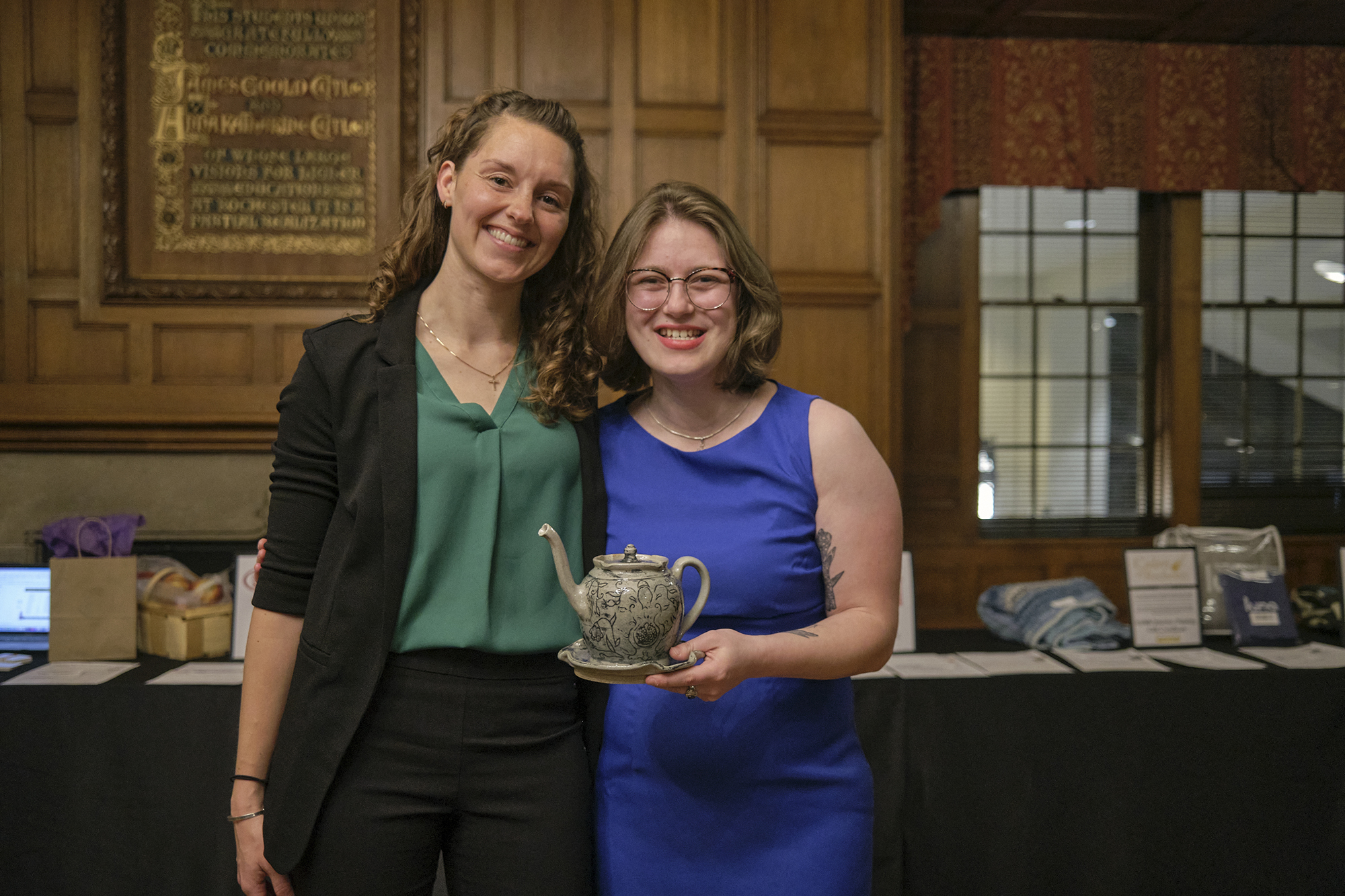 Abby Curtis '23
Herz was among the students from RIT's School of Art and School of Photographic Arts and Sciences who used their creative and storytelling abilities to support the nonprofit. It was a continuation of the College of Art and Design's commitment to giving back to the Rochester community through partnerships with local organizations that leverage the power of creativity and innovation.
Elizabeth Kronfield, director of the Schools of Art and American Crafts, attended the gala with Herz and Abby Curtis '23 (advertising photography option - photographic and imaging arts BFA).
"We were so moved by everyone's response to the students' work," Kronfield said. "This experience allowed students the opportunity to see how powerful artwork can be to facilitate change and support people in our community.  They grew as artists and people. These types of activities push students out of the classroom bubble of safety and security of project objectives and rubrics, and transport them into a living and breathing society/community that fosters growth."
After Keeping Our Promise contacted Kronfield about potential collaborations, she connected with faculty Eileen Bushnell, Chad Grohman and Jane Shellenbarger to brainstorm how RIT students could contribute to the nonprofit's work using ceramics, illustration and printmaking. Kronfield and Christye Sisson, director of the School of Photographic Arts and Sciences, also met to discuss a role for photography students. 
Those conversations culminated in the Road to Resilience gala. The event featured an assorted display of RIT student work inspired by Afghan culture — some of which was auctioned off to benefit Keeping Our Promise — including:
Herz's teapots
Teacups made by students in a ceramics elective class
Illustrations reproduced on postcards
50 original prints
Portraits of wartime refugees, along with audio recordings of their stories, done by advertising photography and photojournalism students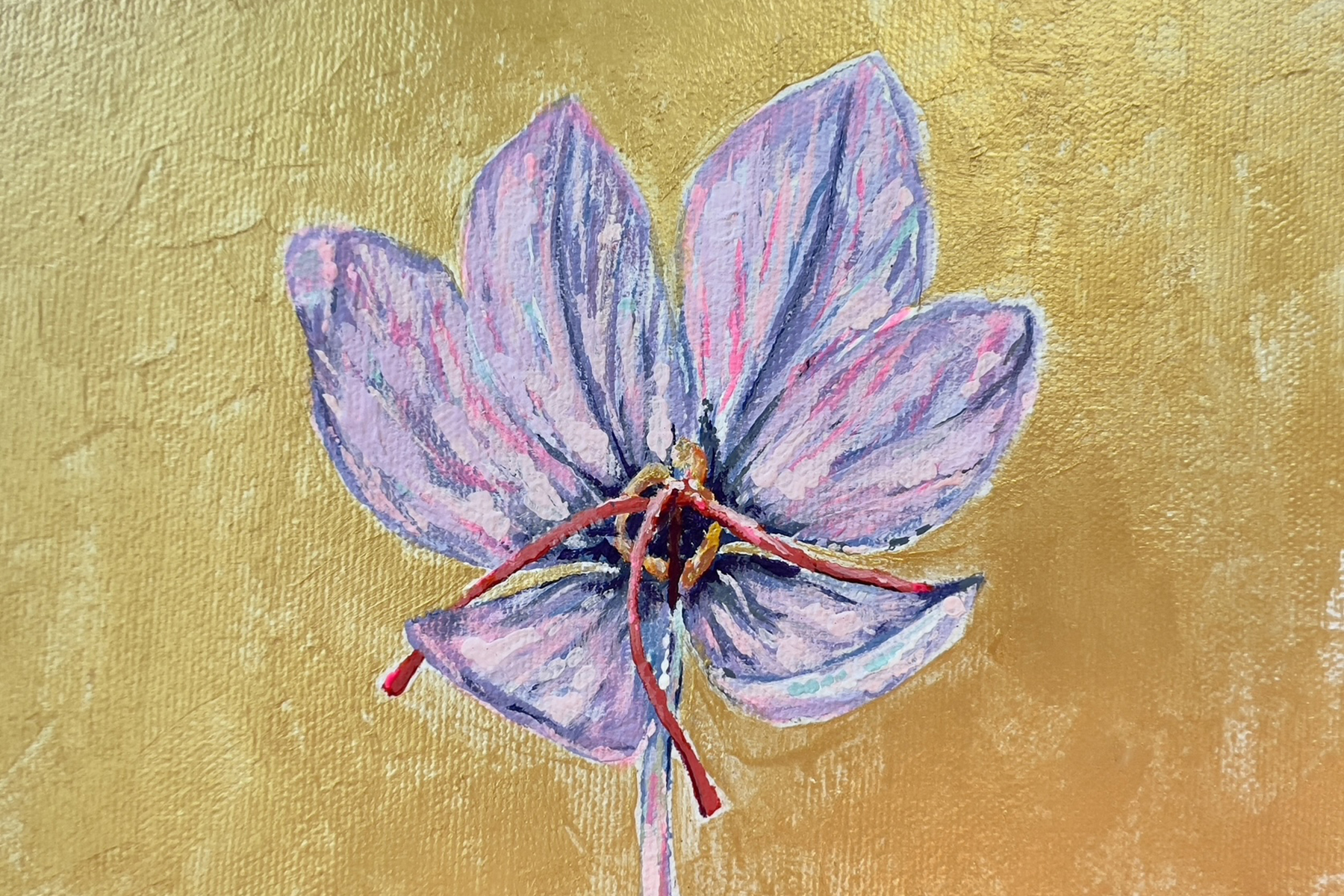 Savannah Shade '24 (illustration)
Associate Professor Meredith Davenport, undergraduate program director of photojournalism, and Professor William Snyder, undergraduate program director of advertising photography, coordinated the photo school's involvement. Advertising photography and photojournalism students volunteered and paired up to create visual and audio narratives about some of the individuals and families helped out by Keeping Our Promise.  
Enise Alpaydin, Kayla Bartowski, Abby Curtis, Travis LaCoss, Georgia Pressley and Melanie Sosa were the photo students who contributed.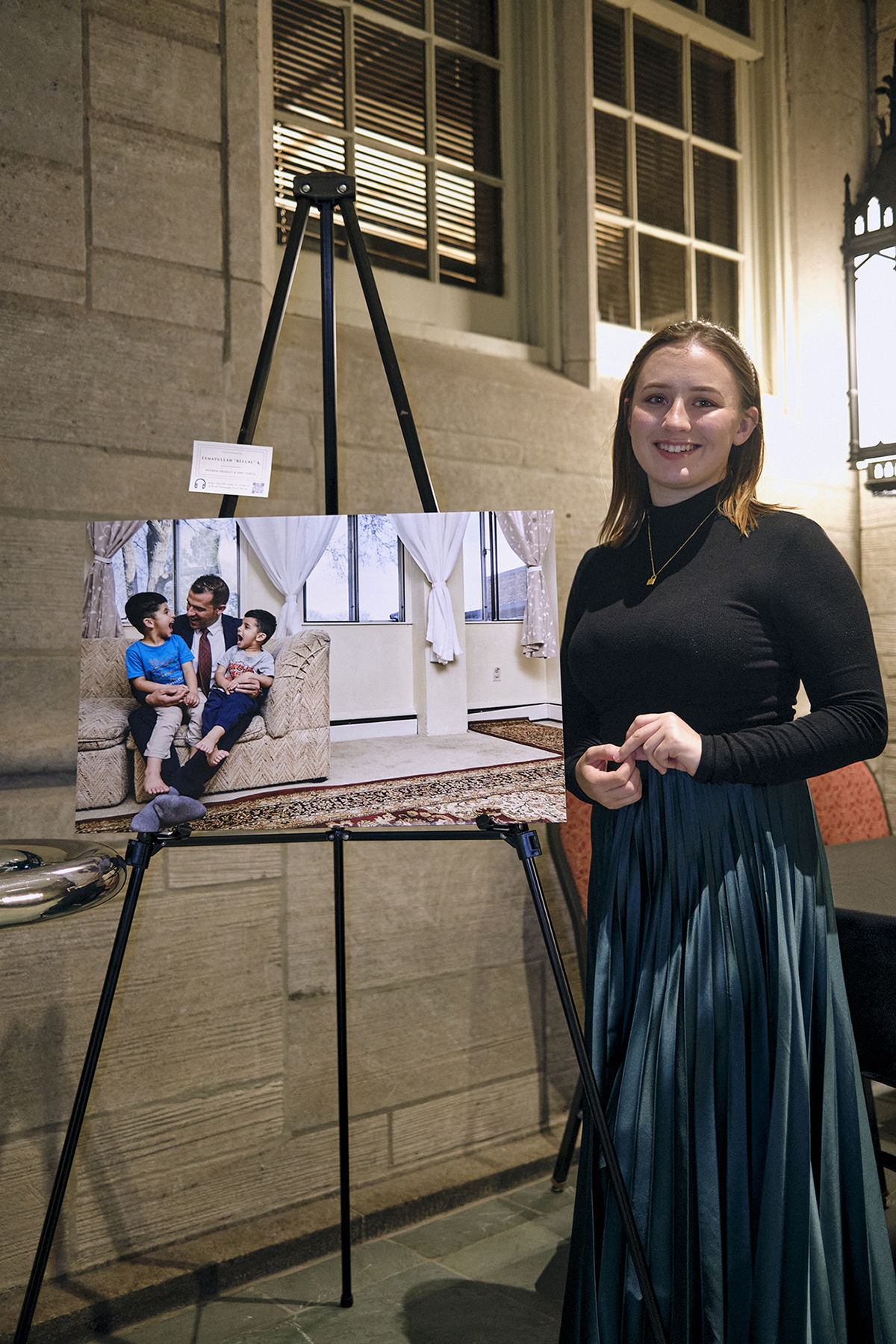 "The students jumped at the opportunity to work with Keeping Our Promise," Davenport said. "Engaging the community through visual and audio storytelling is so beneficial for our students because they can learn and meet people from completely different worlds than their own. Work like this builds our community and connects it to the world beyond our Henrietta campus and it teaches students that their cameras and storytelling skills can be used for a larger purpose."
Before creating her teapots, Herz did extensive research on Afghanistan's agriculture, symbolism and natural history to inform her making. Her two other pots were marked with abstracted Middle Eastern patterns, including a pomegranate drawing to celebrate Afghanistan's national fruit. 
"I had four months to work on these and really put in a lot of effort, time and thought," Herz said. "I'm hoping I can do more work with organizations to donate work at least once a year for the rest of my career. That would be a really beautiful thing to do, and it meant a lot to me to do that."
The School of Art also partnered with the Willow Domestic Violence Center of Greater Rochester this year. In April, the Willow Center and School of Art co-sponsored an exhibition of student artwork at The Yards Collective to bring awareness to the nonprofit's "Amplify Hope" campaign. Jenna Deal '24 MFA (fine arts studio) then had a steel sculpture depicting a willow tree auctioned off at the "IGNITING Hope Gala" in support of the center's aim to prevent domestic violence and provide necessary services for survivors. 
"The students learned that small acts of creativity can help change the world," Kronfield said. "I am extremely proud of all the art students stepping up to participate in these experiences and look forward to more opportunities in the future."