Experience in 'multi-faceted' design program leads to previs position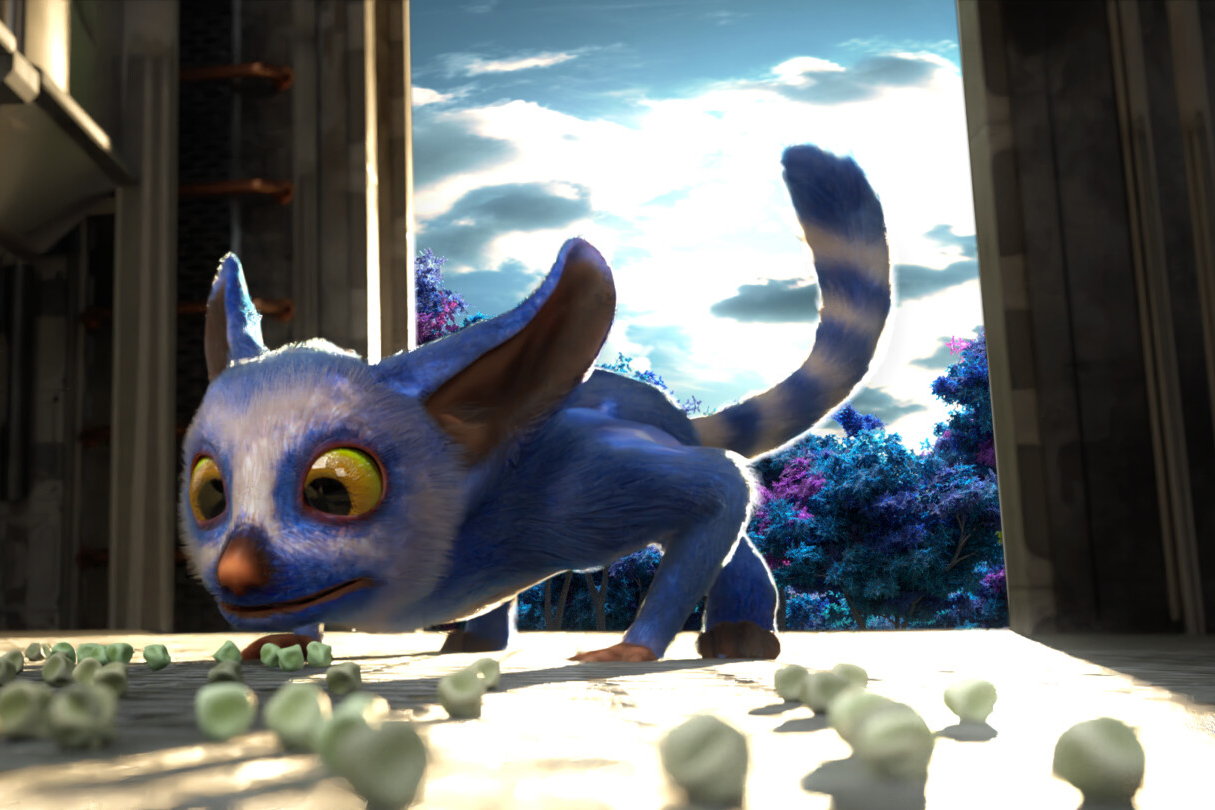 When Noah Mesh '21 (3D Digital Design) graduated last spring, he exited with a morsel of regret he wasn't a tad younger. 
"I would tell a prospective student that I am very envious of your position," said Mesh, from Burnt Hills, N.Y. "RIT is getting a lot of brand-new, futuristic technology, especially in MAGIC Spell Studios. I wish I had more time to play with the tools. There are so many different software, avenues and resources you have as a 3D student that I can't sell RIT enough. It is the best place I could have gone for this field." 
While RIT's mouth-watering buffet of technologies doesn't include time-travel capabilities — yet, at least — Mesh can rest assured he maximized his time tinkering in the digital sandbox that is RIT. Over the summer, Mesh was hired as a previsualization artist for THE THIRD FLOOR (TTF), an award-winning visualization studio co-founded by Chris Edwards '97 (Film and Animation). 
Mesh helps build 3D-animated scenes based on storyboards, scripts and art assets developed for a specific project. He is responsible for placing virtual lights, cameras, and characters (both real and computer-generated imagery) in virtual environments that are then animated, composited and filled with other effects. 
It all leads to the creation of a high-quality conceptualization used as a detailed aid that guides the planning and directing of each shot. 
"It's extremely rewarding to be able to present work at such a critical point in a project's development and be a crucial part of the filmmaking process," Mesh said. 
TTF's visualization work can be seen in blockbuster films (Star Wars, Marvel Cinematic Universe titles, Joker), popular TV shows (The Mandalorian, Game of Thrones), games (NBA 2K21), commercials and more.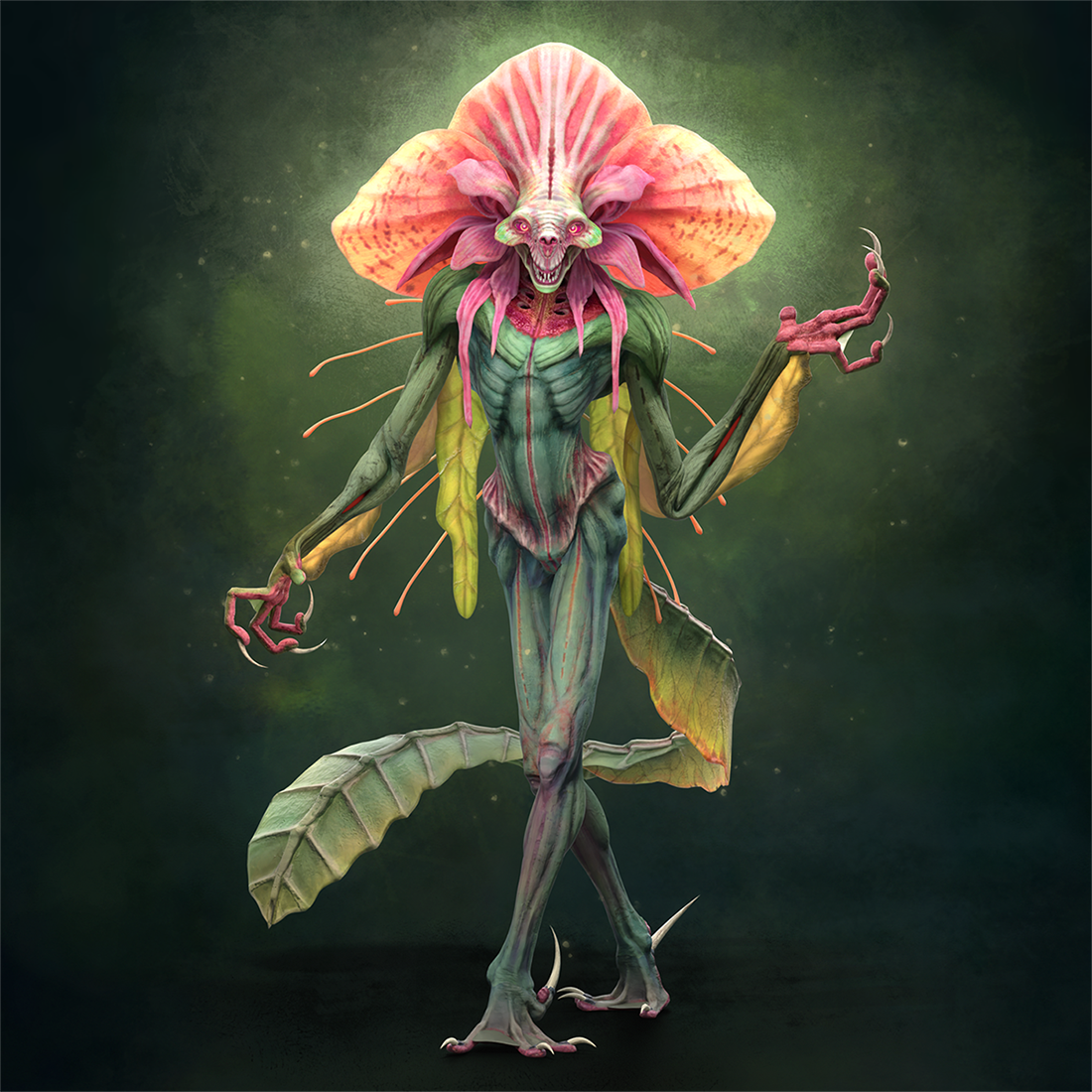 Noah Mesh
The company, hatched on the third floor of George Lucas' Skywalker ranch, is also a collaborator on RIT's Epic Games-funded research to produce a virtual production curriculum. Virtual production is an innovative field blending filmmaking, computational photography and real-time game engine rendering to produce in-camera visual effects.
Going through RIT's 3D Digital Design program, Mesh took a generalist approach to his assignments, leading to a balanced skill set. Equal time and energy dedicated to areas like 3D modeling and sculpting helped him develop projects further, often into creative animations. He became a desirable job candidate because of it. 
"It wasn't until after I graduated and started applying to places that I realized how applicable my generalist/animation skill set was to the field of previs," Mesh said. 
Mesh learned about previsualization in his Previsualization and Cinematography class taught by Associate Professor Shaun Foster, undergraduate program director of 3D Digital Design. 
Above: "Hubris of Machine" animation by Noah Mesh
Mesh felt prepared for the course on previsualization — an inherently animation-heavy field – because of his previous coursework. He crossed over to the School of Film and Animation for a pair of animation classes, and found similar value in Lecturer Phil Szrama's Project Planning and Production course. 
"I think the combination of animation fundamentals, a well-executed short animation and exposure to the field is what helped me get noticed by TTF," Mesh said.
Mesh said he also appreciated RIT's emphasis on the increasing relevance of real-time graphics and interactive tools in the 3D industry. He was able to seek out meaningful experiences with those technologies. 
"An advantage RIT has is the blend between technical and artistic," Mesh said. "The 3D program is very multi-faceted."
"Midilman" by Noah Mesh
Mesh assisted Foster in his development and launch of an RIT Unreal Engine Foundations Professional Certificate program on edX. The online courses were created by Foster with support of a MegaGrant from Epic Games. They teach users interactive 3D skills using Unreal Engine, the popular game engine deployable in a multitude of fields.
For the research project, Mesh was responsible for rigging and modeling assets in real time for use in the lessons. 
"The work pushed me out of my comfort zone in a good way," Mesh said. "I had been aiming mostly for film and pre-rendered graphics. And seeing that the industry is trending more toward real time, that research grant helped me combine the two aspects of 3D — real time and pre-rendered. It was good, small projects to get my feet wet in the real-time environment." 
Mesh said strong camaraderie among students and faculty in the program cultivated his growth as an artist and person — leading him to THE THIRD FLOOR. 
"The program let me explore and figure out where I wanted to be," Mesh said. "There is a great sense of shared knowledge and resource-sharing between people, different aspects of 3D skill fields. I was able to build connections and learn as much as I could."
Topics