Grad applies studio's talent to faraway galaxies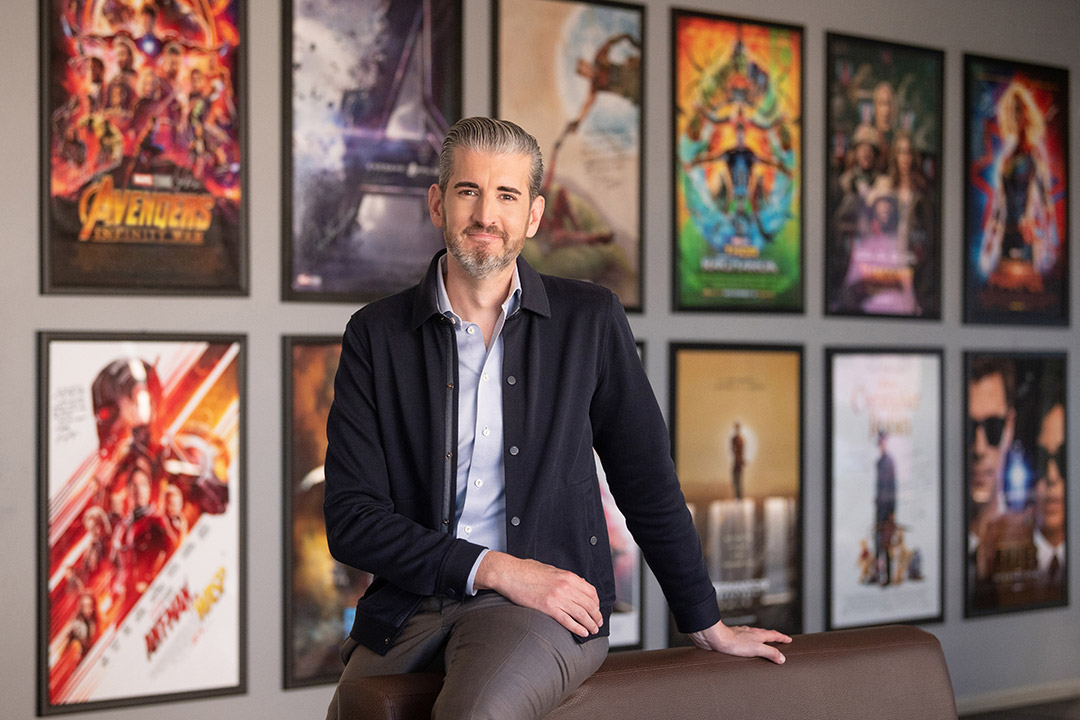 Since Chris Edwards '97 (film and video production) graduated, you could say the sky has been the limit when it comes to his meteoric success over the last two decades.
Fittingly, THE THIRD FLOOR (TTF)—the multinational, award-winning visualization studio Edwards co-founded with computer-graphics artists in 2004— was hatched on the third floor of George Lucas' Skywalker Ranch in northern California.
Today, Edwards serves as CEO of the Los Angeles-headquartered company that began with 10 artists originally tasked with digitally prototyping Star Wars: Episode III, shot-by-shot, and has grown to more than 400 employees deployed from Los Angeles to London to Beijing.
Recognized as the gold standard for virtual "previsualization," THE THIRD FLOOR has empowered thousands of directors and producers to plan blockbuster films, TV series, video games, and theme park attractions worldwide.
"We were fortunate to have George Lucas and Steven Spielberg as early adopters of the 'previs' process, so our theory was that there had to be many more storytellers who would love to have this level of support for their creative visions," Edwards said.
TTF's collaborations include Avatar, Gravity, Joker, five recent Star Wars films, 19 Marvel films, five seasons of Game of Thrones, and The Mandalorian.
Working on "Mando," as Edwards affectionately calls the Disney+ series, has been especially rewarding for the TTF crew.
"When we first heard about Lucasfilm's plan to produce a live-action Star Wars TV series, on par with the features, we knew that the clever use of real-time visualization was going to be key to realizing the scope and scale of the Star Wars universe on an episodic budget and schedule," he said.
The studio's accolades include five Emmy Awards, multiple Visual Effects Society Awards, two Lumiere Awards, and a Clio. Edwards' ingenuity was recognized with the GENIE Visionary Award at the 2020 Paris Digital Images Summit—a lifetime achievement award he shares with VFX pioneers he has idolized since childhood.
Edwards said he continues to call on what he learned from his School of Film and Animation instructors inside the walls of what is today RIT's College of Art and Design. "The perfect balance of technical and artistic training in an environment that encouraged me to become an entrepreneur," he recalled fondly.
His connections to the college and university remain strong. Five years ago, Edwards helped establish the Entertainment Advisory Board, a group of RIT alumni with strong industry ties who meet regularly inside TTF's Los Angeles screening room.
THE THIRD FLOOR continues to expand and apply its design process into the world of professional education and simulation, with a space theme, of course.
"We're now building 3D experiences to help train U.S. Space Force cadets," Edwards concluded.