Versatile photo student felt 'limitless' at RIT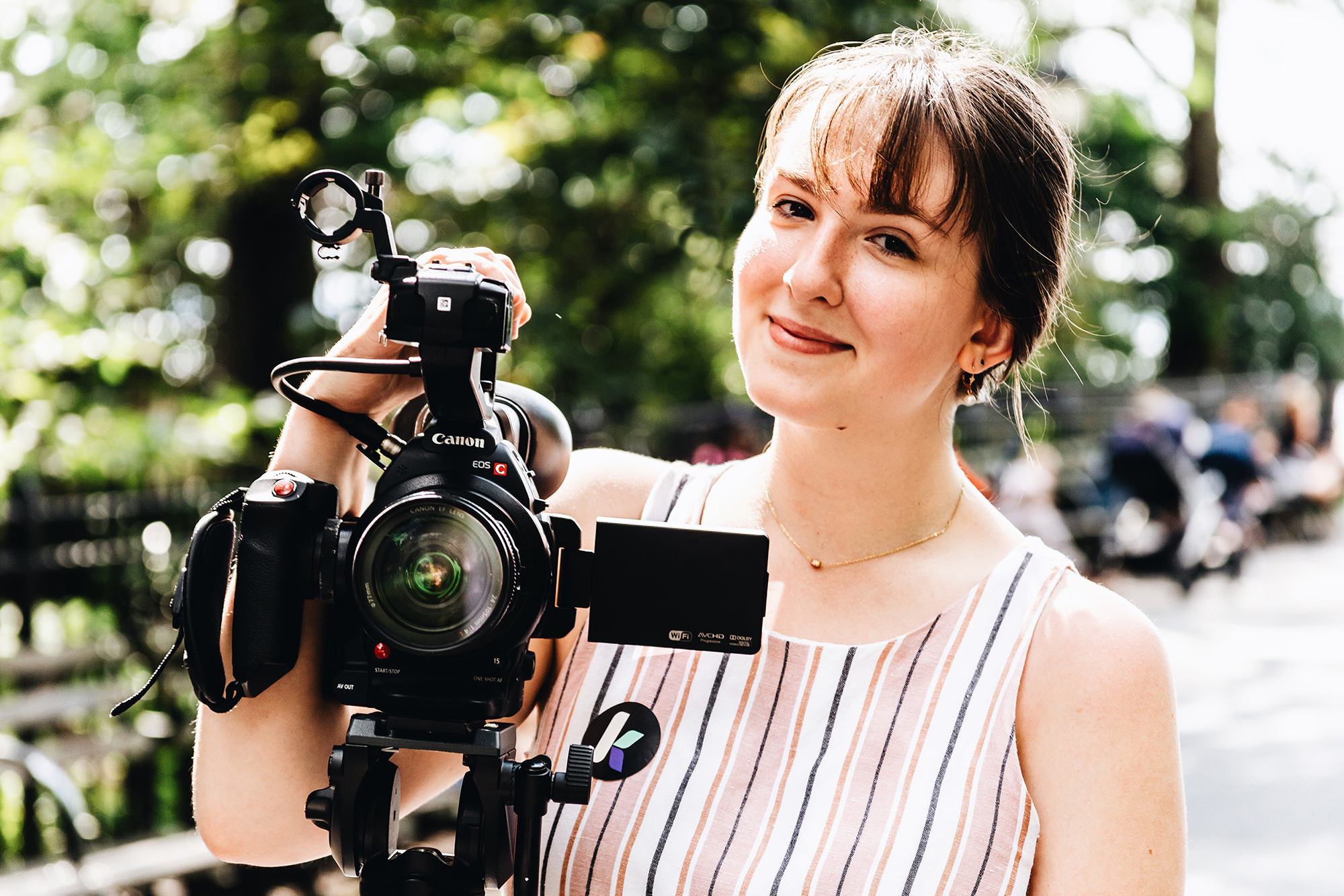 Trisha Pickelhaupt '21 Visual Media Option (Photographic and Imaging Arts BFA) could write a book on taking advantage of creative opportunities at RIT. 
Pickelhaupt has defined her RIT career by being an eager collaborator. She is a multimedia Swiss Army knife, having produced videos and digital experiences for classes, internships and collaborative projects. It's culminated in her accepting a position as remote general video intern for NPR this summer — she is scheduled to start after commencement.
"Being ready to try anything has really made me into the person I am now," said Pickelhaupt, from Buffalo, N.Y. "Going beyond your classes to get involved with other opportunities is so fruitful because it brings you new experiences and perspectives."
Pickelhaupt's portfolio is a vibrant collection of documentary films, behind-the-scenes videos, social media content, music videos, entertainment photography and audio stories. Together, each polished piece tells the story of Pickelhaupt's time at RIT, an active period of enthusiastically exploring the university's lush landscape of unique possibilities. 
Last fall, Pickelhaupt was the behind-the-scenes videographer and photographer for the production of a visual album by indie pop band MisterWives. Pickelhaupt documented the entire production process in RIT's MAGIC Spell Studios while two students in the School of Film and Animation were hired as camera operators. 
This semester, she filmed and produced a performance piece directed by Madeline Rile Smith '20 MFA (Glass) that highlights interpersonal connection, communal acts of creation and collective action. Filmed in the Glass program's state-of-the-art Hot Shop, "Woven Light" was commissioned for the "Glass, Meet the Future Film Festival."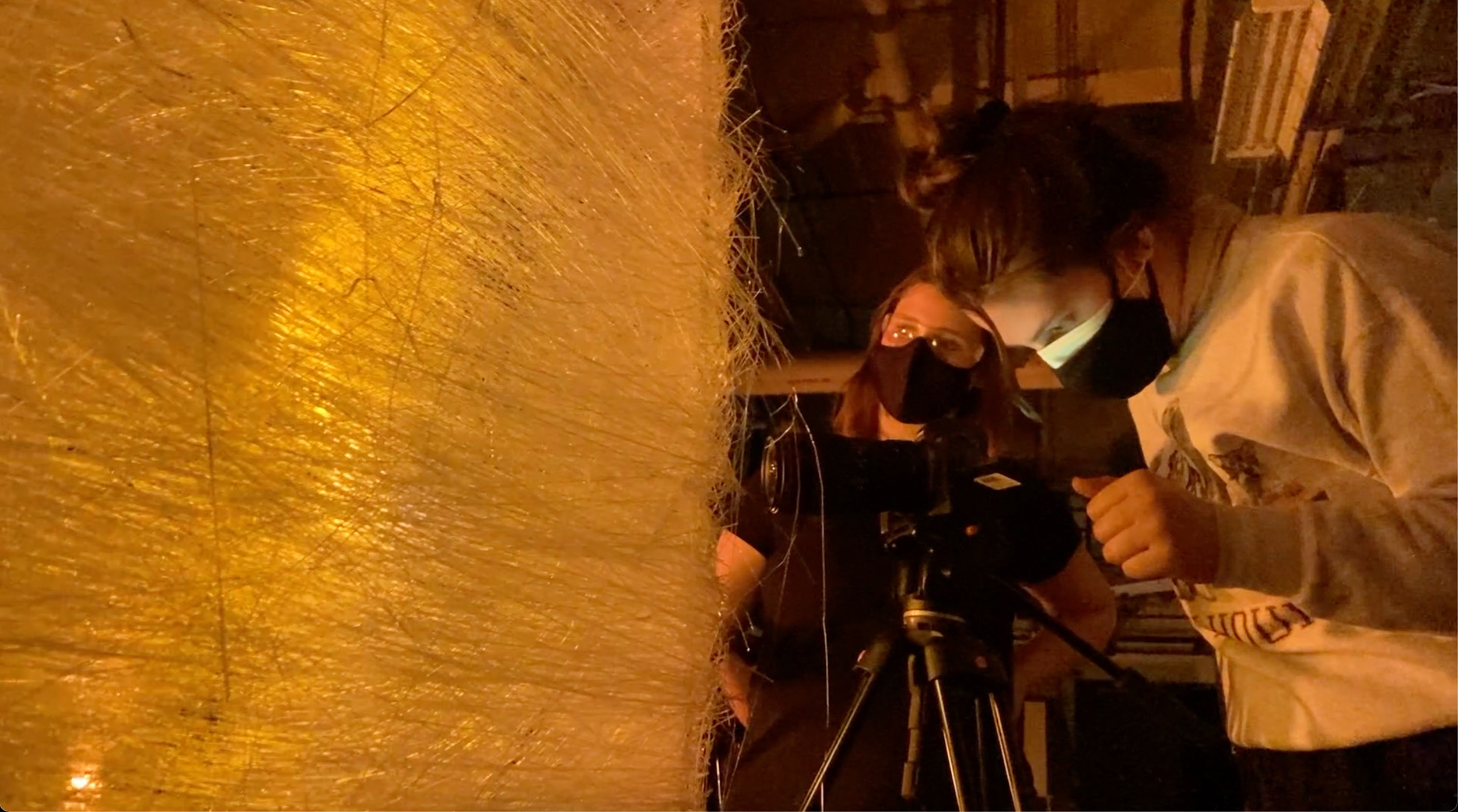 Chenyue Yang
Before — and in between — those experiences, Pickelhaupt has embraced creative challenges to expand her ever-growing skill set as a filmmaker.
"Having the opportunity to work on all of these projects at RIT has made me more and more this multidisciplinary creator," she said. "I don't like labeling myself or putting myself in a box. 
"The opportunities for cross-collaborations between departments and different colleges, that's what RIT is all about," she added. "I've seen all of that, being a filmmaker coming from the photography program. I've stepped outside of my major to have the opportunity to feel limitless within the RIT community."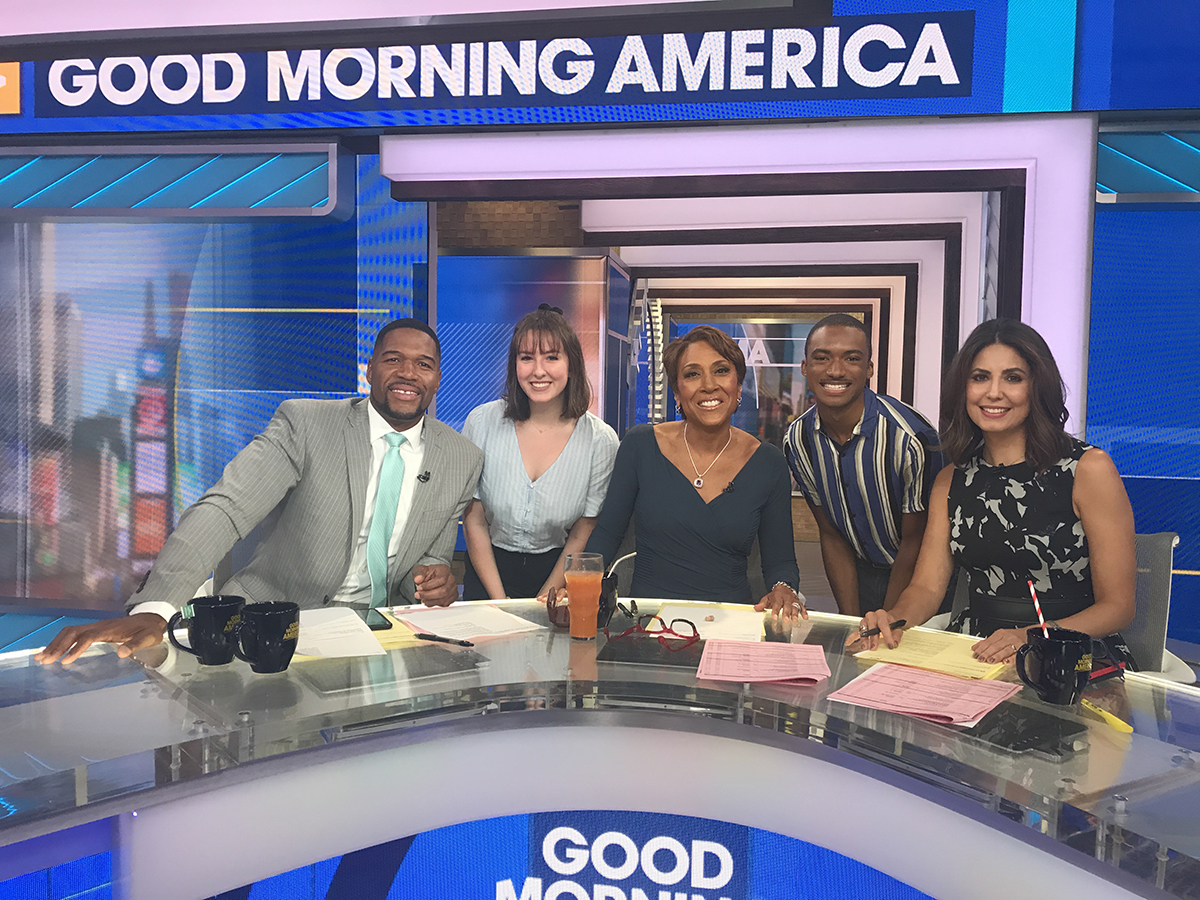 Pickelhaupt's exploration didn't only remain within the symbiotic walls of RIT. 
In summer 2019, Pickelhaupt completed an internship with WABC-TV, a flagship station of the ABC TV network in New York City. There, she published broadcast news clips and written news items to the station's website and also assisted on video shoots. 
She also spent summers working in social and digital media for Kindness.org in NYC and Education First in Boston, Mass. During those experiences, she helped plan, manage and execute creative content for marketing campaigns.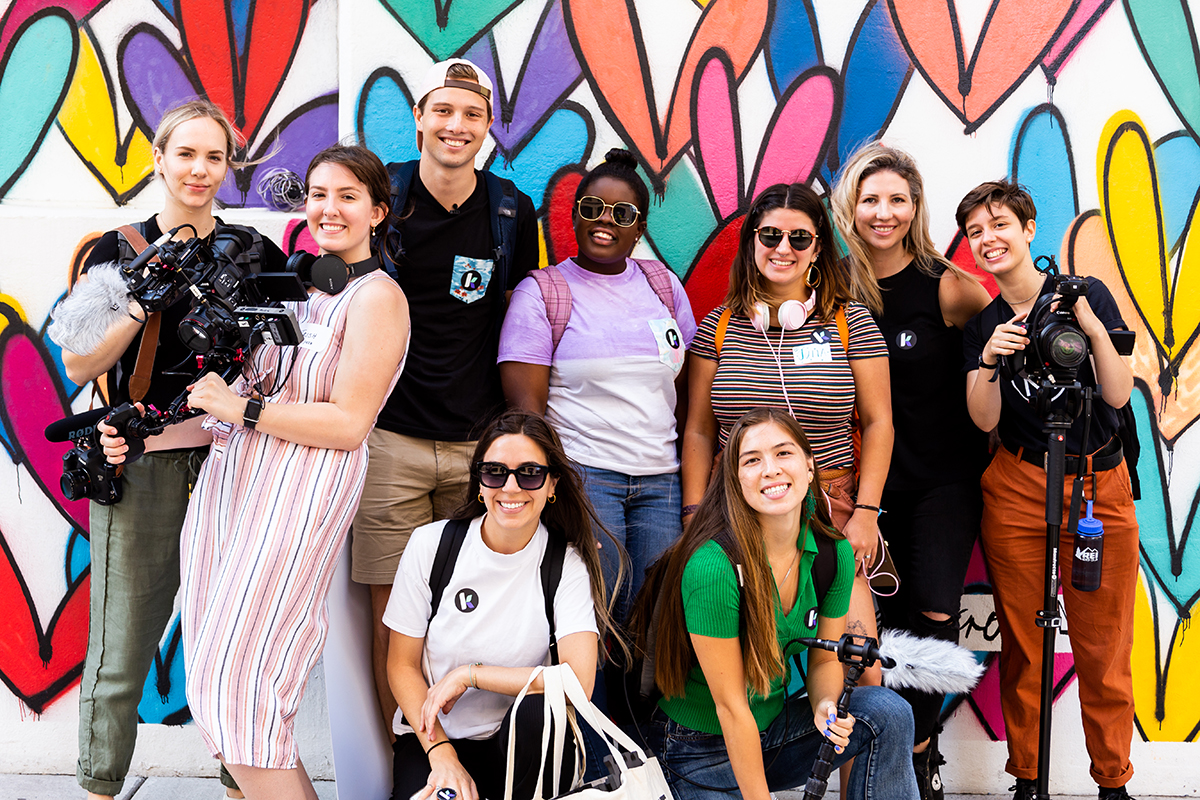 JHADE BENITEZ
"The internships have been an integral part in giving me that confidence and giving me the drive to make it what I wanted," Pickelhaupt said. 
When Pickelhaupt was at a crossroads as a freshman, she carved a path to realizing her vision of being both a filmmaker and photographer. As a Visual Media student, she maximized her exposure to video and took every related core class and elective that she could.
"I credit visual media with giving me the flexibility to go and pick up these skills from different programs," Pickelhaupt said in reference to taking courses in Advertising Photography, Fine Art Photography, Photographic Sciences and Photojournalism. "That has pushed me forward to have this intense skill set."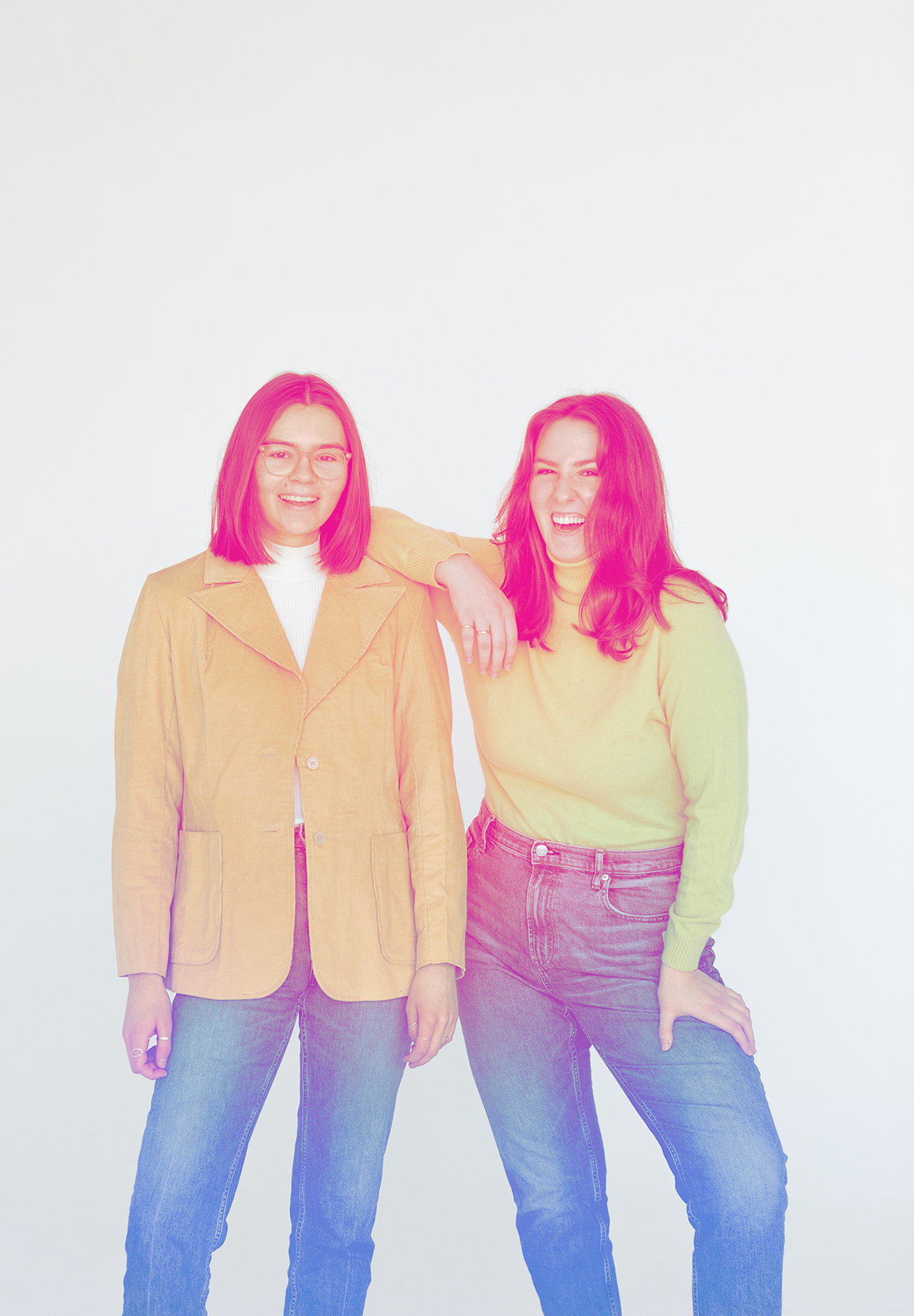 Daeya Shealy
True to the rest of her time at RIT, Pickelhaupt's senior capstone is a collaborative project, with Industrial Design student Julia Hawley. "Sonder Talk" is a digital experience that fosters community through facilitating meaningful conversations among strangers. 
Since the fall, Pickelhaupt and Hawley have been connecting interested participants on Zoom, creating a space for sharing stories and empathy. The project also includes a popular TikTok and a podcast featuring conversations with the Sonder Talk community and various experts. 
Pickelhaupt said the aim is to sustain Sonder Talk after graduation, alongside other future plans.
"I want to always be learning and trying something new," Pickelhaupt said. "We need this world to be more open-minded. I hope I can be part of a creative revolution, or change, and use my passions for leadership, collaboration and experimenting."