RIT welcomes first university cohort of Combined Accelerated Pathways program
First-year students are taking advantage of bachelor's/master's degree combinations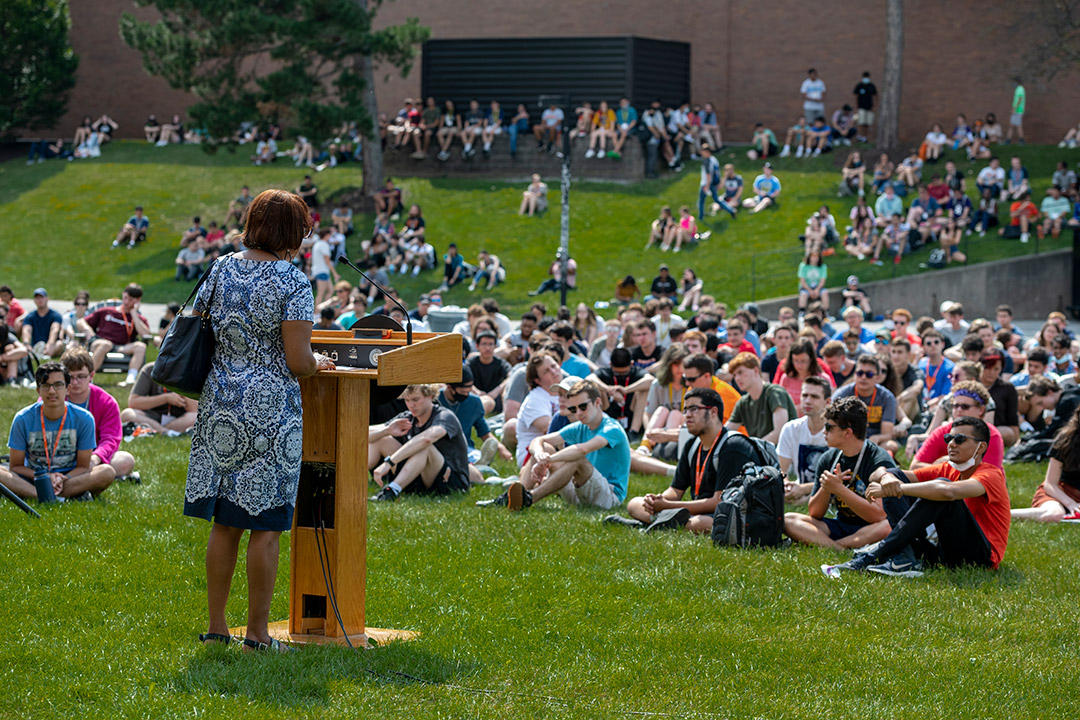 For driven first-year RIT students like Lauren Reger and Palak Wadhwa, getting a jump on studying and conducting research, all while steadily moving on the path toward a graduate degree, was an opportunity they couldn't pass up.
Reger, Wadhwa, and many of RIT's high-achieving first-year students, are in the inaugural cohort of the Combined Accelerated Pathways program, designed to offer highly focused, goal-oriented incoming students a one-of-a-kind opportunity to work toward a bachelor's and master's degree, starting from the first day of classes. Although, for years, RIT has offered dual-degree programs, this is one of a handful of such programs nationwide that specifically targets incoming first-year students.
Prospective students were surveyed in the fall of 2020, when many were narrowing down their college selections. Data showed that many students, who hadn't even started their college careers yet, saw themselves earning graduate degrees down the road. Until the launch of Combined Accelerated Pathways, graduate programs were most often marketed by colleges or departments after students were already in the midst of their bachelor's programs, or were looking for options after earning bachelor's degrees.
Diane Ellison, senior associate vice president in the Office of Graduate and Part-time Enrollment Services, oversees the Combined Accelerated Pathways program and was in favor of making prospective students aware of the advanced options so they can plan early.
"The idea for this program came out of research that's in the field and the surveys of our prospective first-year students for fall 2021," said Ellison. "They said, loud and clear, that they are already thinking about graduate options."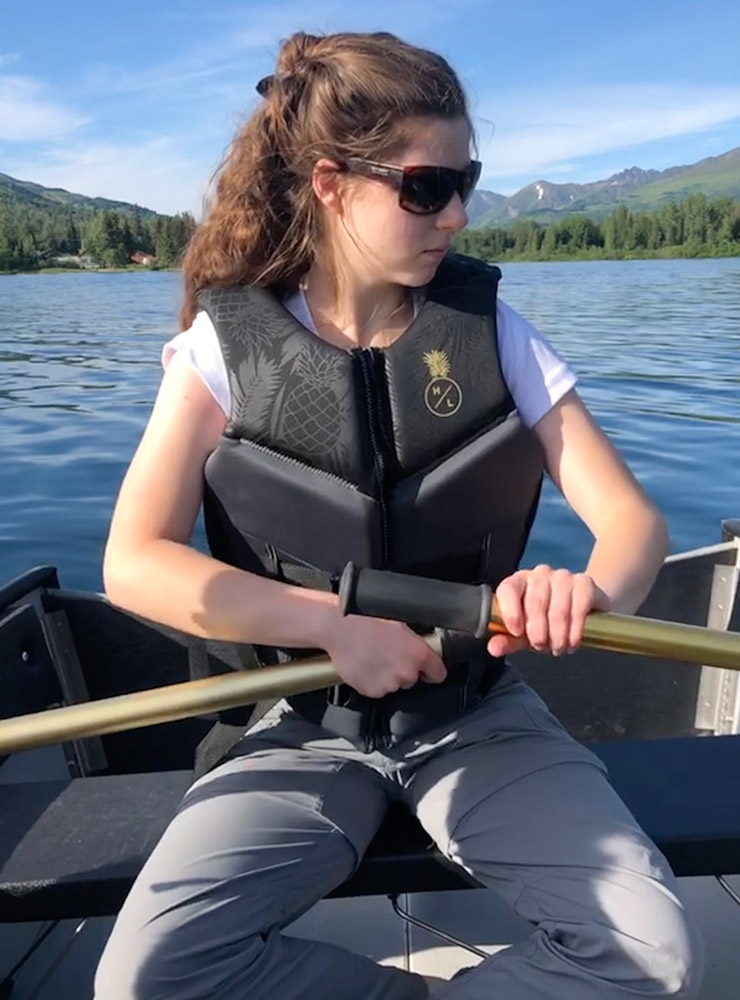 Reger, an environmental science major from Cooper Landing, Alaska, was drawn to RIT for its research and cooperative education opportunities. She has always been passionate about the environment but has recently become fixated on plants, the fungi that support them, and their roles in purifying corrupted soil and water. She's also curious about wetlands and how leaching from farmland and waste facilities affects community life.
"Growing up in Alaska meant that I always had access to clean land and water, but the same cannot be said for the rest of the world," said Reger, who plans to earn a master's degree in environmental science. "I'm hoping that at RIT I will be given the resources to study this problem first hand, and use my newfound knowledge on it to build solutions."
Students in participating majors who met rigorous academic thresholds were invited to enroll in the program, which offers dozens of accelerated dual degree pathways. And while students can opt out of the program at any time, these first-year students are already admitted and on track to earn their graduate degree.
Additionally, RIT students currently enrolled in qualifying undergraduate degree programs can apply for admission to an accelerated pathway after their second or third year of study, depending on their bachelor's degree program.
Ellison said the benefits to these top-notch students accelerating their degree programs are many, including early engagement and research opportunities with faculty, special programming and activities, a noteworthy return on investment, and earning power with higher starting salaries.
"In many cases, students will be able to complete both degrees in the same amount of time," said Ellison. "These students, based on their academic achievement, have also been awarded a scholarship equivalent to 40 percent of tuition toward their graduate degree. And, since they are already on that path, they won't have to complete graduate applications or take GRE or GMAT exams."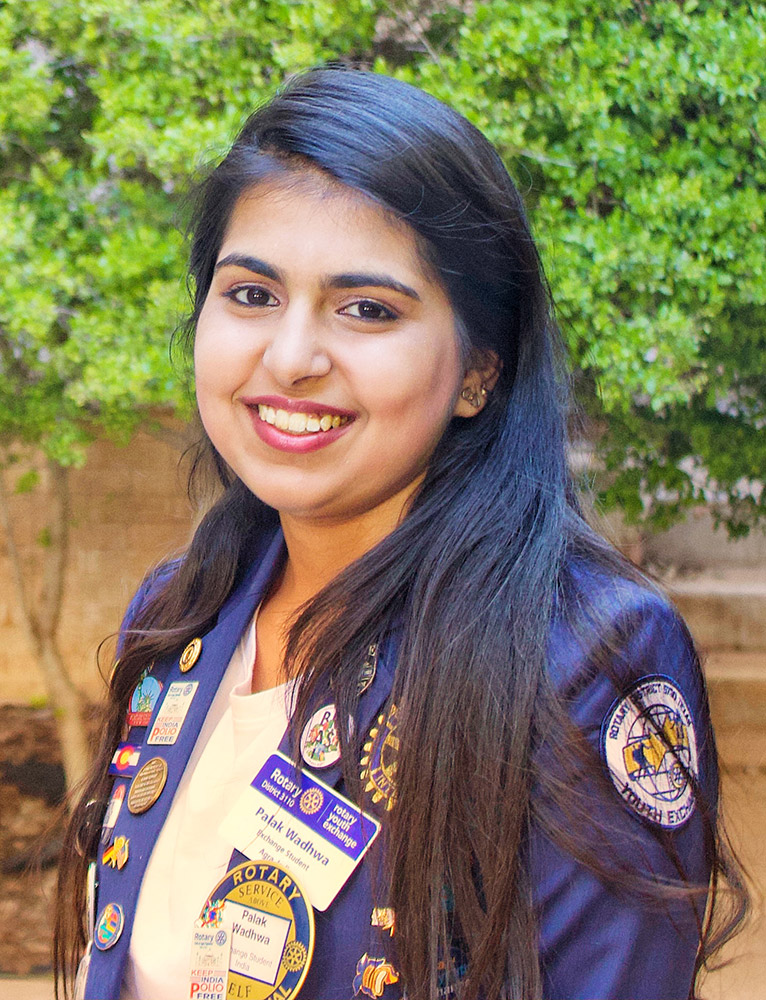 Wadhwa, a business exploration student from Agra, India, felt like this was a once-in-a-lifetime opportunity for her. In addition to reducing the financial burden in the long run, taking less time to obtain both the bachelor's degree and master's degree, and not having to take the GMAT exam, she believes that having an MBA can help her in any field, even if she decides to change her major.
"For me it was like, how can you say no to a chocolate cake (my favorite dessert), especially when you are being offered it," she said.
Reger was overjoyed to be accepted into the program.
"Very few people in my family have ever received a college degree, and finding out that I could receive two with both cut costs and time was almost a dream come true," she said. "I love learning about the environment, and being able to enter a focused study on it with opportunities to gather experience and perform research early on just felt like a perfect fit for me."
Added Ellison: "These are our best students and we are thrilled if they will stay at RIT for their master's degrees. This is all about identifying students who really have the ambition for graduate school and help them access great opportunities early on."
Topics