Rick Postl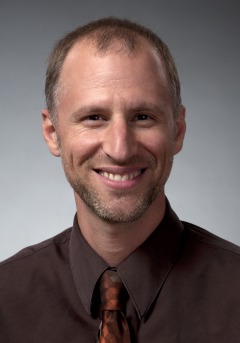 Position
Director of RIT/NTID Admissions
Phone
585-475-6700 (front desk), 585-286-5020 (direct/videophone)
I am a Chicago native from an all-deaf family. I earned a bachelor's degree in Social Work from RIT. During my undergraduate studies here, I was heavily involved in sports and Greek life and held numerous student leadership positions. I continued my education at the University of Wisconsin and earned a master's degree in Community Development Education.
I began my professional career as a manager at the University of Wisconsin-Madison, and then moved to another managerial position at the Communications Service for the Deaf, Inc., a national not-for-profit human services and telecommunication agency in South Dakota.
My academic and social opportunities at RIT/NTID paved the way for a beautiful career path and helped me form lifelong networks of friends and colleagues. RIT/NTID absolutely captured my heart, so it was a privilege for me to return to my "home sweet home" as the Associate Director of RIT/NTID Admissions and be the counselor who works with prospective students from New York state and international countries.
RIT/NTID is a unique and truly special place, and my role in your college search process is to help you discover all the great things this college can offer. I look forward to working with you during your college search process.
In my spare time I enjoy biking, having had biked across America in 1994, and spending time with my three children. You also will find me rooting for the Chicago Cubs and begging them to sign me to the pitching rotation, so that I may bring the club to a world series victory.
New York
Wisconsin
Canada
U.S. Territories
International (non U.S.)