RIT to host ASL Hockey Night Oct. 28
RIT men's hockey team will face off against AHA rivals Holy Cross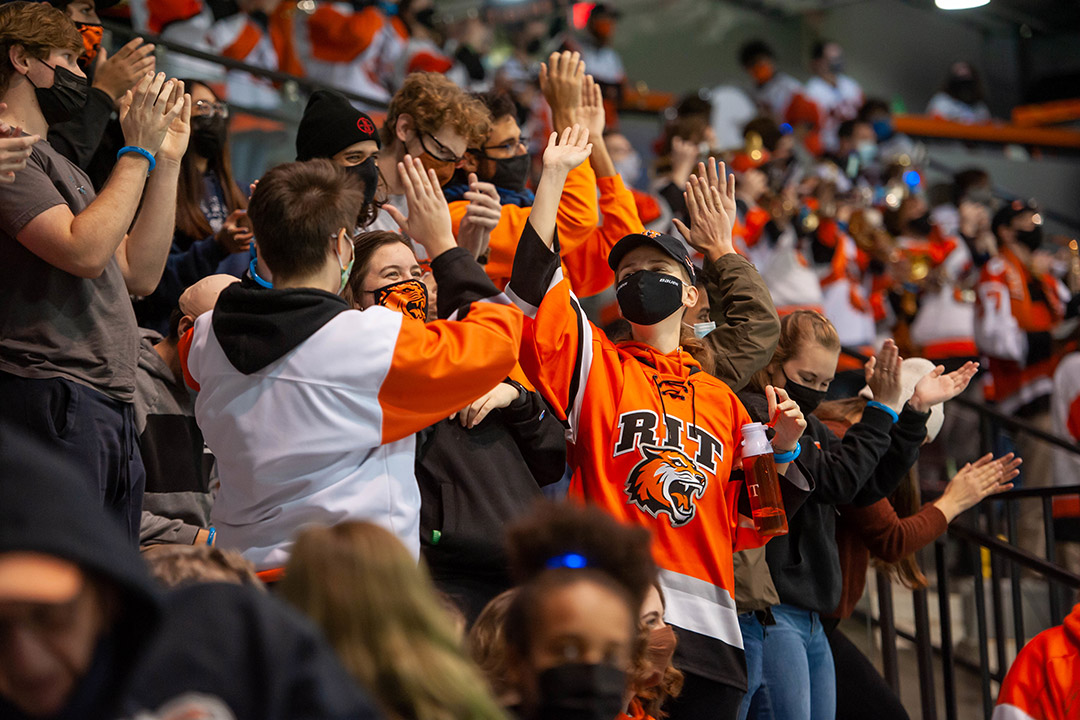 The RIT men's hockey team will face off against AHA rivals Holy Cross for a special ASL Hockey Night event at 7:05 p.m. Friday, Oct. 28, in the Gene Polisseni Center.
The first 2,000 people through the doors will receive a commemorative towel.
In addition to the game, the national anthems from the United States and Canada will be performed in American Sign Language by RIT/NTID students Daniel Belozovsky, a finance student from Framingham, Mass., and Raven Trayner, a biomedical sciences student from Windsor, Ontario, Canada. 
Interpreters will be stationed throughout the ice arena to facilitate communication. Several players have recorded signs for common hockey terminology that they learned with the help of NTID staff members. Those videos will be shown between periods during the game.
General admission seating is $6 for adults and $3 for youth. Reserved chair-back seating for the NTID community (section 113) is $8 for adults and $4 for youth, limited to 50 seats on a first-come, first- served basis. Student tickets are $4 (sections 114-115).
Use discount code NTID22 for reduced admission.
Topics