NTID 50th Anniversary – History
NTID 50th Anniversary
History
Milestones in NTID History
By James McCarthy
In 50 years, RIT/NTID has seen its fair share of change. Having gone from a group of 70 deaf and hard-of-hearing students who didn't have a building to call their own to more than 1,200 students spread across a functional and attractive complex of buildings, backed by a worldwide population of more than 8,000 alumni, "transformation" could be considered an understatement for NTID. Here, we review only a few of the high points in the past 50 years, paying attention to common themes of leadership and growth in pursuit of NTID's mission of ensuring employment for deaf and hard-of-hearing students. Running through Dr. Frisina's appointment as NTID's first dean to Greg Pollock's second election as president of RIT's Student Government, overseeing the campus activities of more than 16,000 students, we can almost glimpse the road that RIT/NTID has been—and still is—traveling, as an institution and a community. One important note: You'll see that the construction of the various buildings of NTID has been omitted from this timeline. That's because this is a story about people. If you'd like to know more about the buildings of NTID, check out "The changing campus landscape."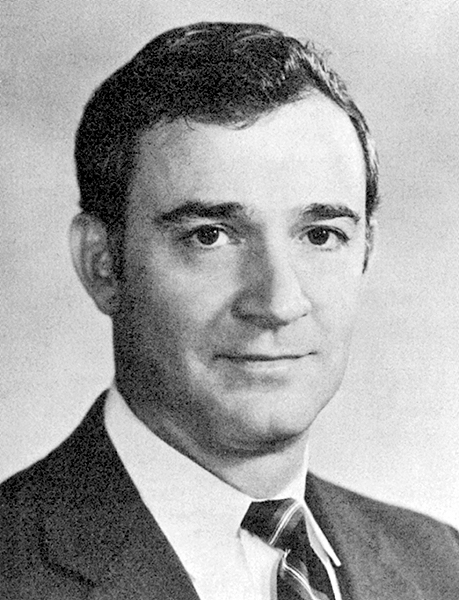 1967
Dr. D. Robert Frisina begins his first year leading NTID.
1968
NTID's first class of admitted students—known as the "Charter Class"—begin classes.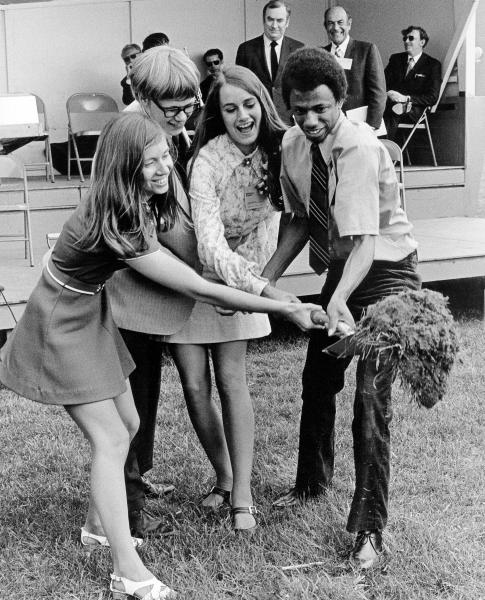 1971
The groundbreaking ceremony for the NTID complex is held.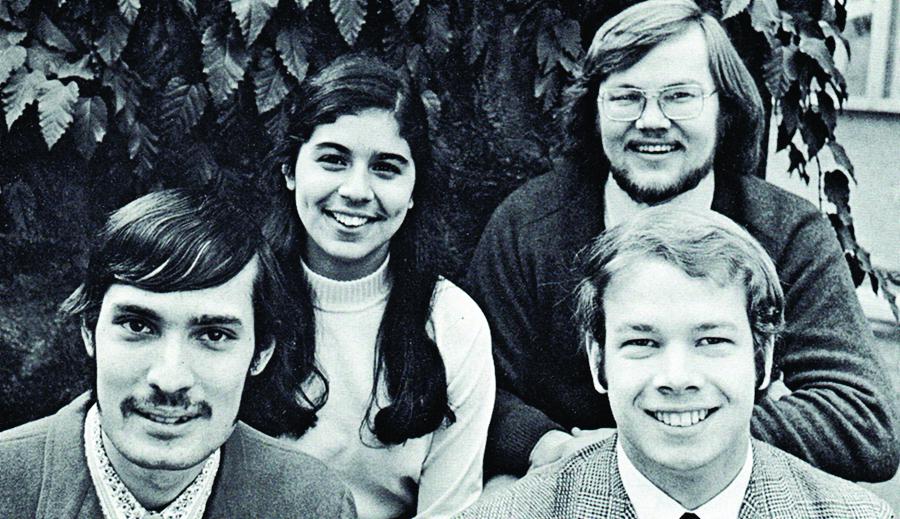 1972
The first NSC Board of Directors is elected; clockwise from bottom left: Mark Feder (SVP '71, '74, '76), vice president; Miriam Sotomayor ('72), secretary; Jerry Nelson, president; and John Swan (SVP '70, '74, '76), treasurer.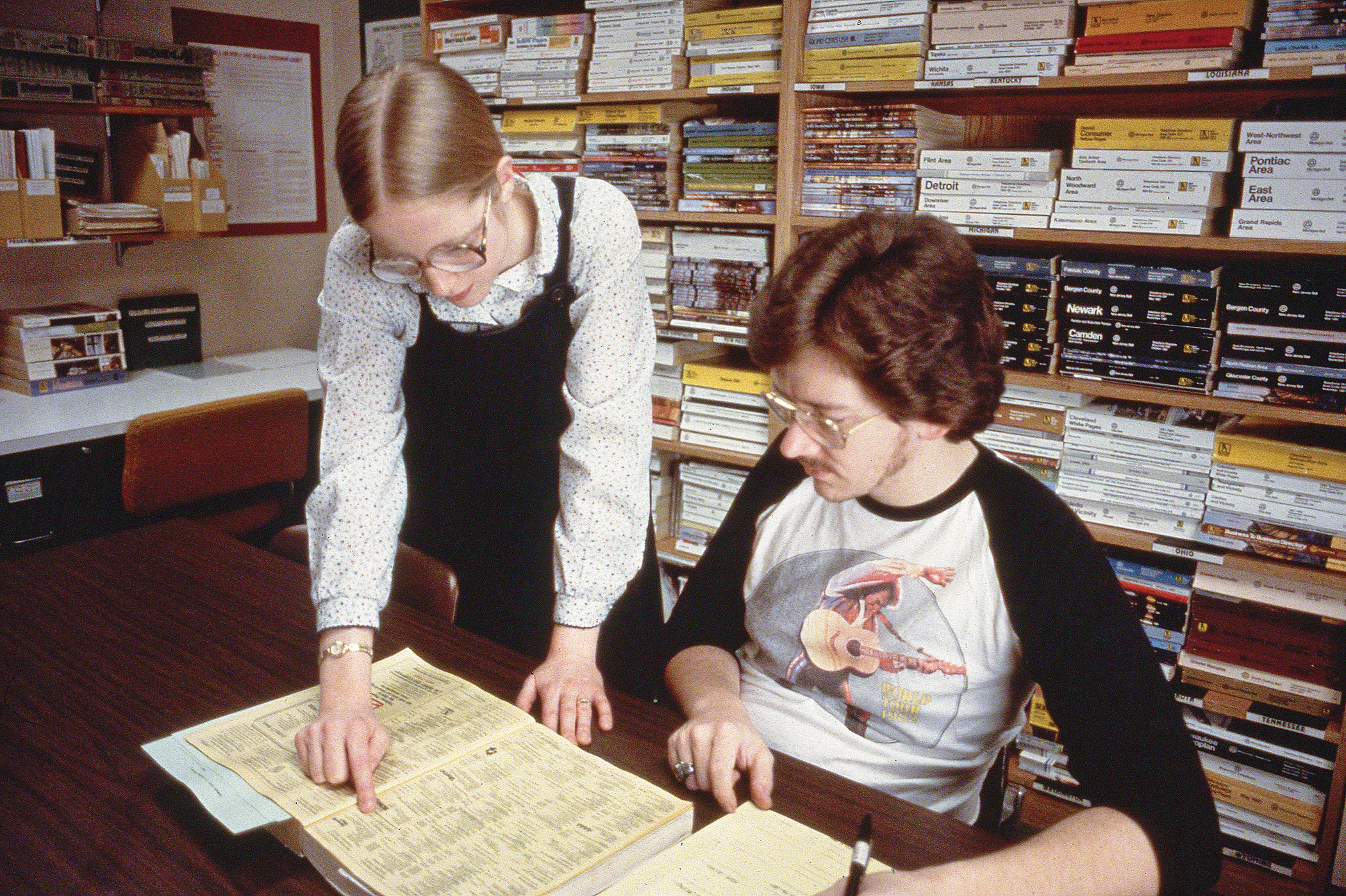 1978
The NTID Center on Employment is established, solidifying NTID's commitment to job placement for deaf and hard-of-hearing students.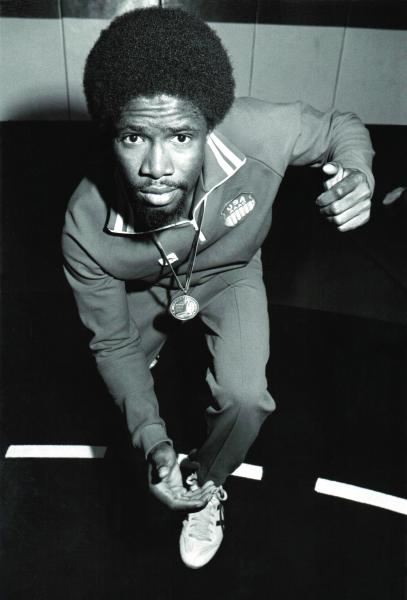 1978
John "JT" Reid graduates as the first deaf captain of an RIT varsity team (wrestling).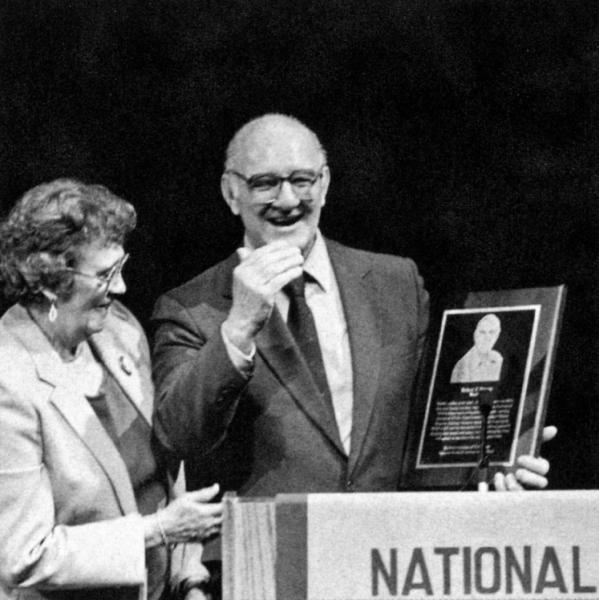 1988
The theater in LBJ Hall is named "Robert F. Panara Theatre" after Dr. Panara, pictured with his wife, Shirley.
1995
James DeCaro, who served as NTID dean 1985-1998, is named dean and interim director of NTID. He was named interim president of NTID in 2010.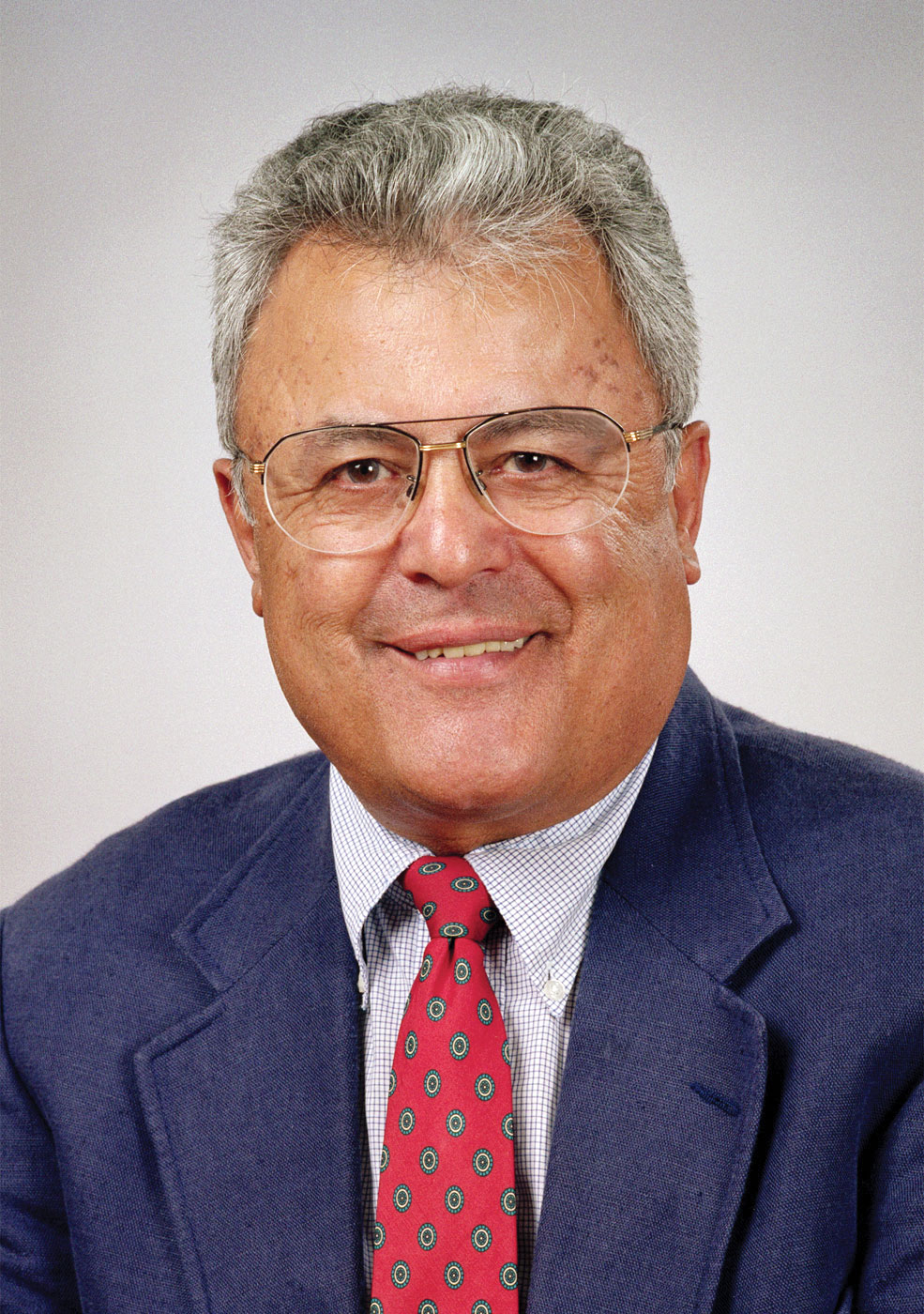 1996
Dr. Robert Davila is appointed NTID's first deaf—and Latino—vice president.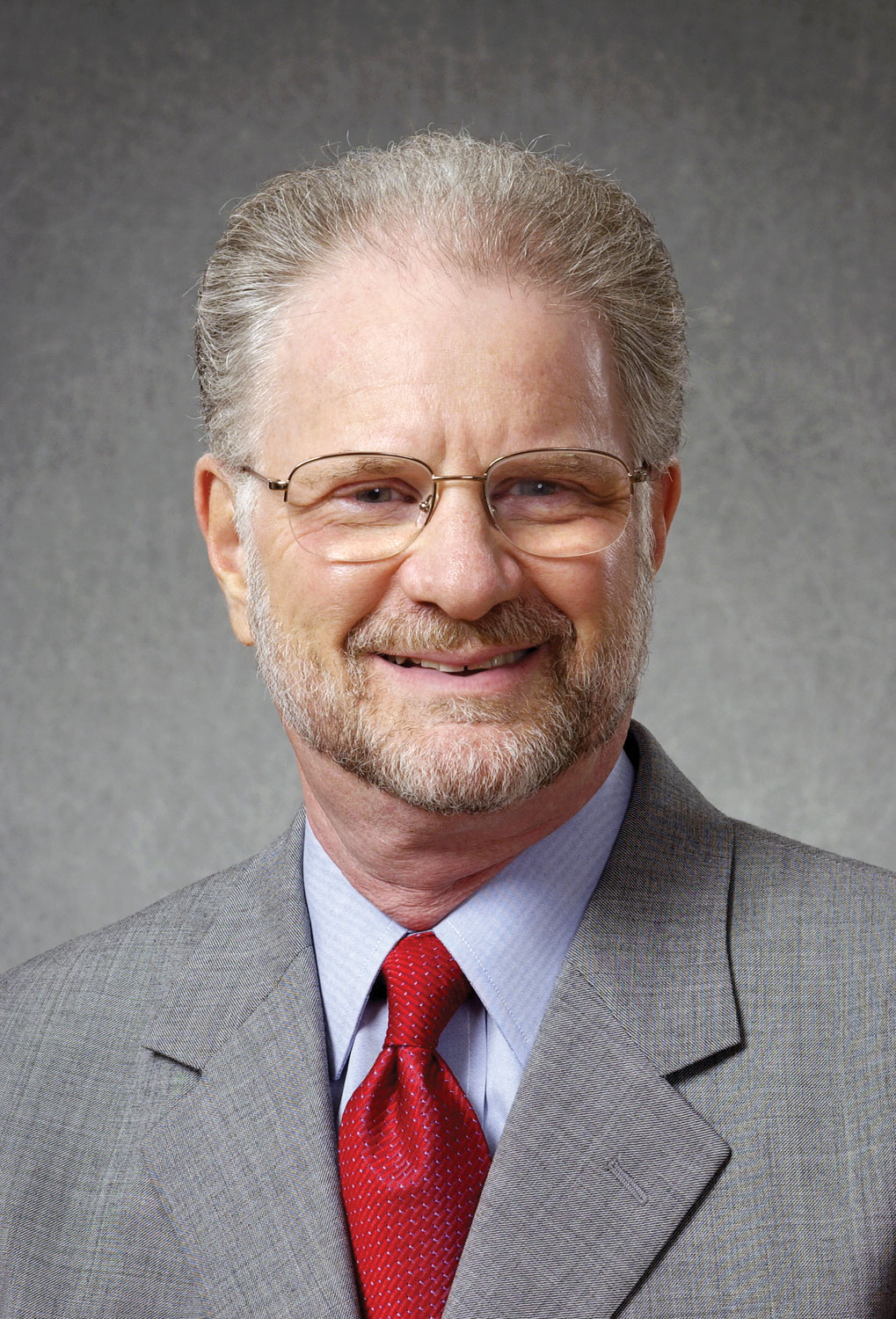 2003
Dr. T. Alan Hurwitz is appointed vice president and dean of NTID. In 2008, he was named NTID's first president.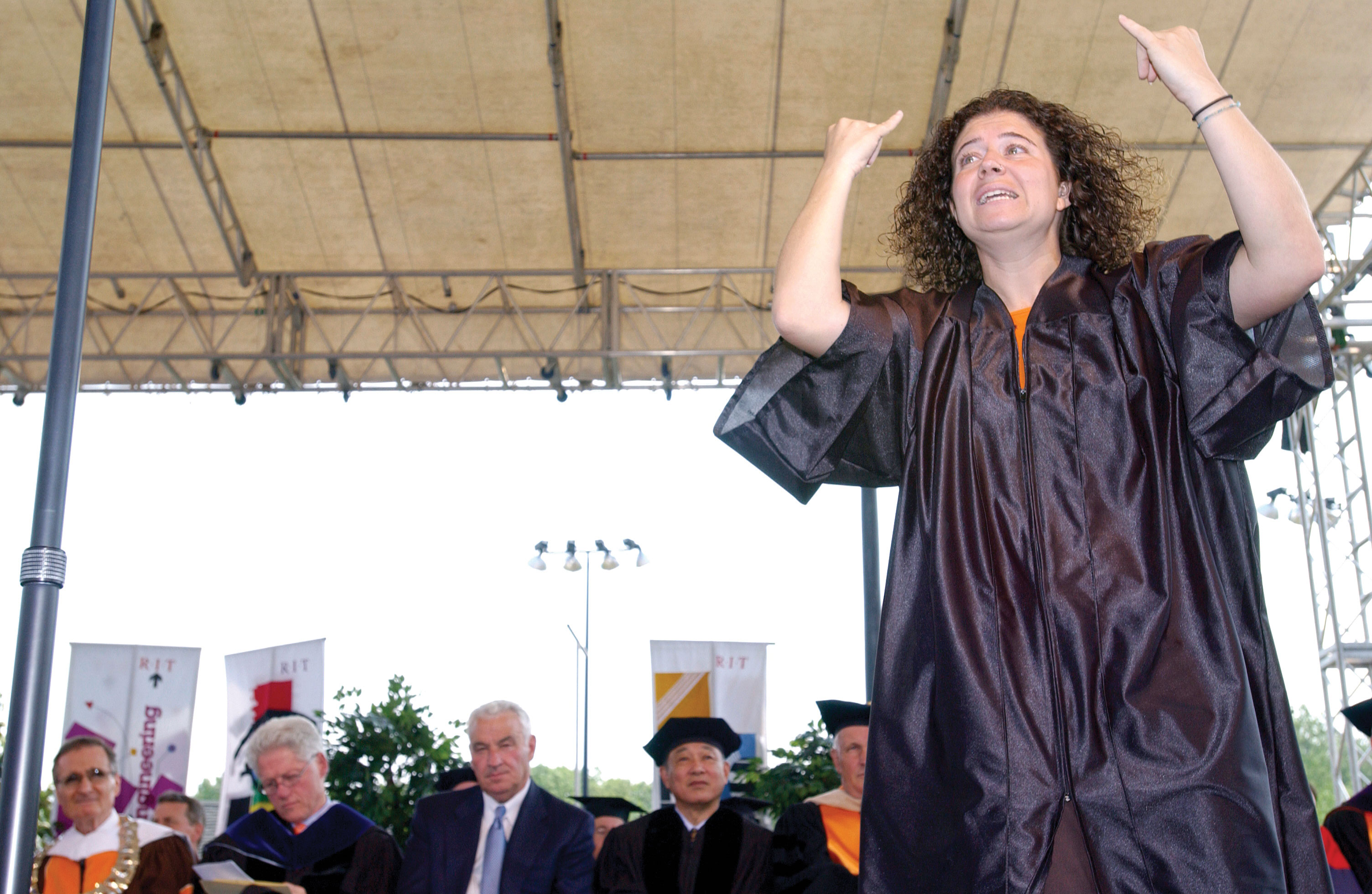 2006
Elizabeth Sorkin (SVP '99, '07) is elected the first deaf president of RIT's Student Government.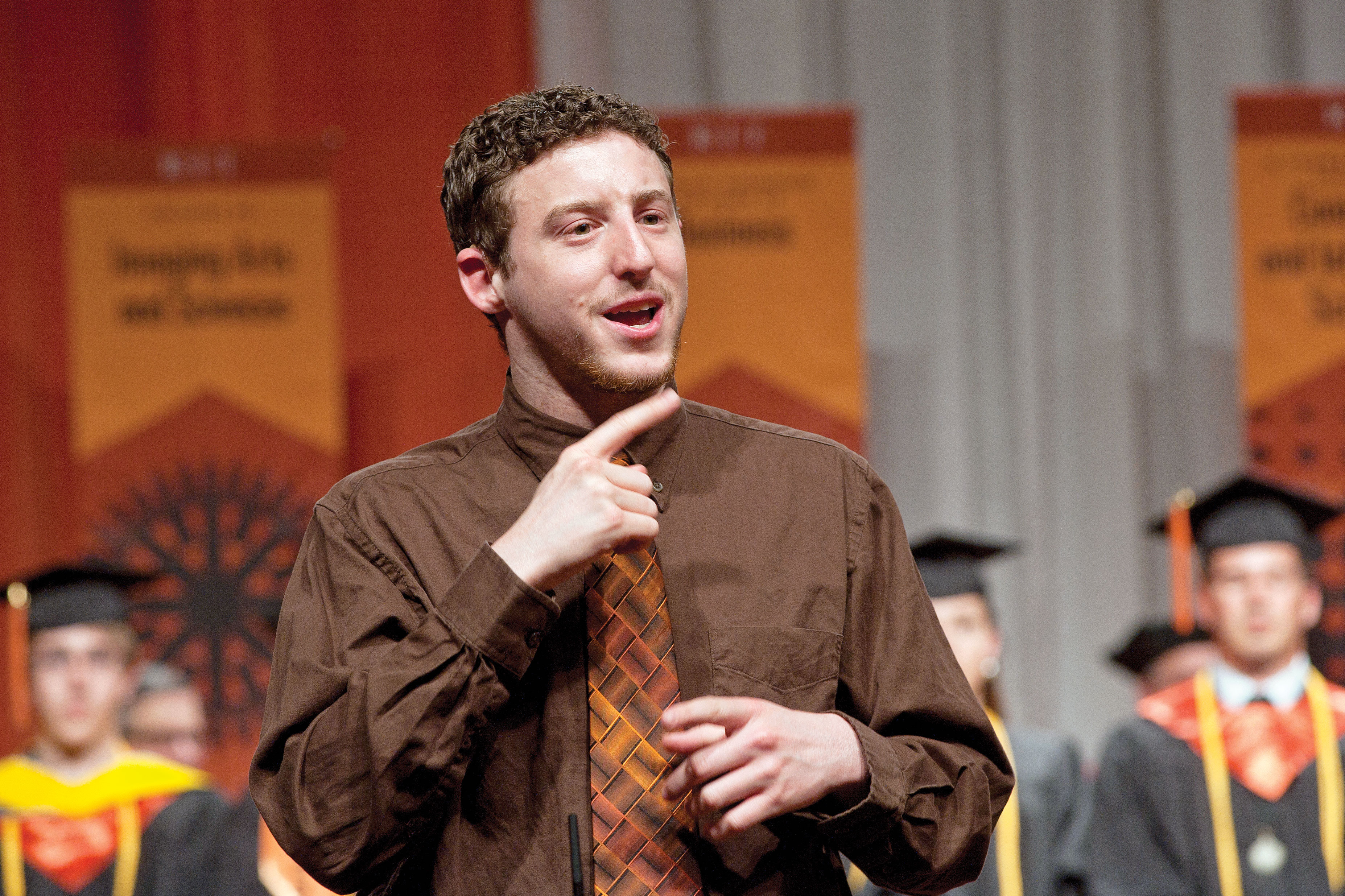 2010
Greg Pollock ('12) is the second deaf president of RIT Student Government—and the first to win a second term.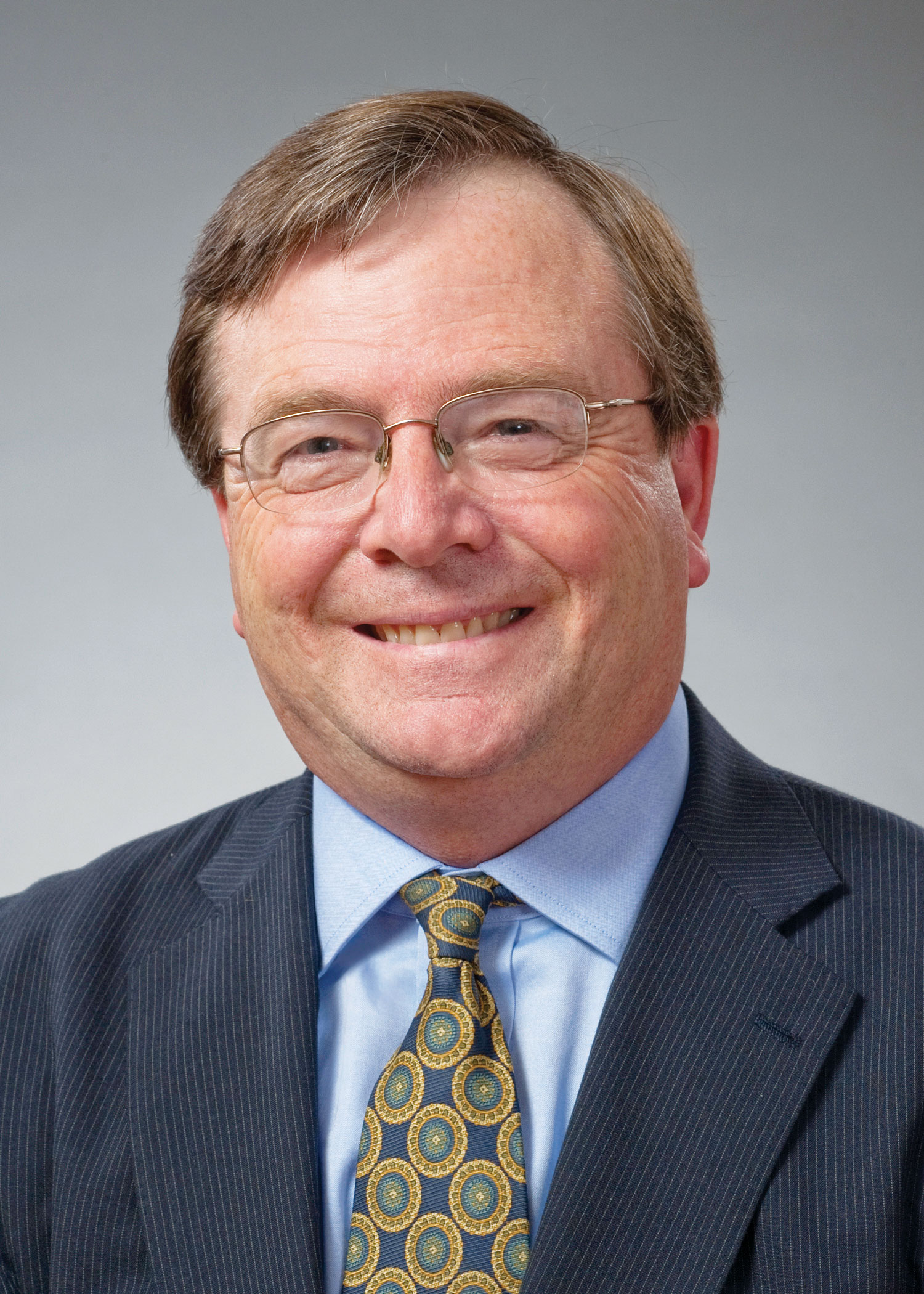 2011
Dr. Gerard J. Buckley ('78) becomes the first alumnus to be appointed leader of NTID.
"A Shining Beacon"
Excerpts From a New NTID History Book
By James McCarthy
In time for NTID's 50th Anniversary Reunion Weekend, NTID is releasing a new history book. Titled "A Shining Beacon: Fifty Years of the National Technical Institute for the Deaf," the book collects chapters written by more than 30 authors about NTID's multifaceted history. The following excerpts are examples of the many stories that intertwine throughout this book.
The Changing Campus Landscape
By Ilene J. Avallone
Rochester Institute of Technology's landscape has changed dramatically in the time since the university moved from downtown Rochester to the Henrietta campus. In that time, NTID's campus footprint also has changed. New buildings have been constructed, structures have been renovated and new spaces created to reflect the changing ways deaf and hard-of-hearing students live and learn at a world-class university. In this article, "FOCUS" looks at the major construction projects that have created today's campus landscape for NTID.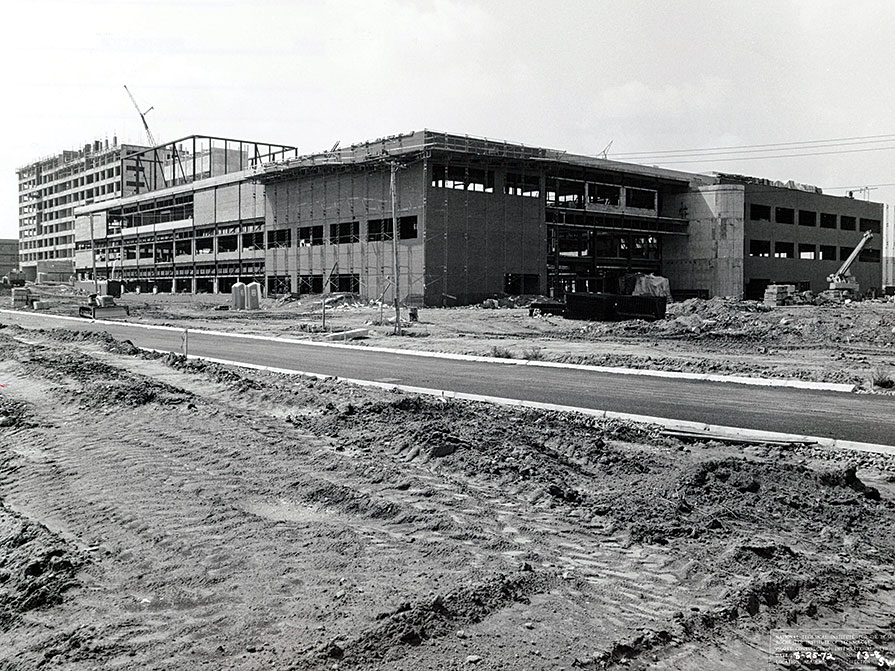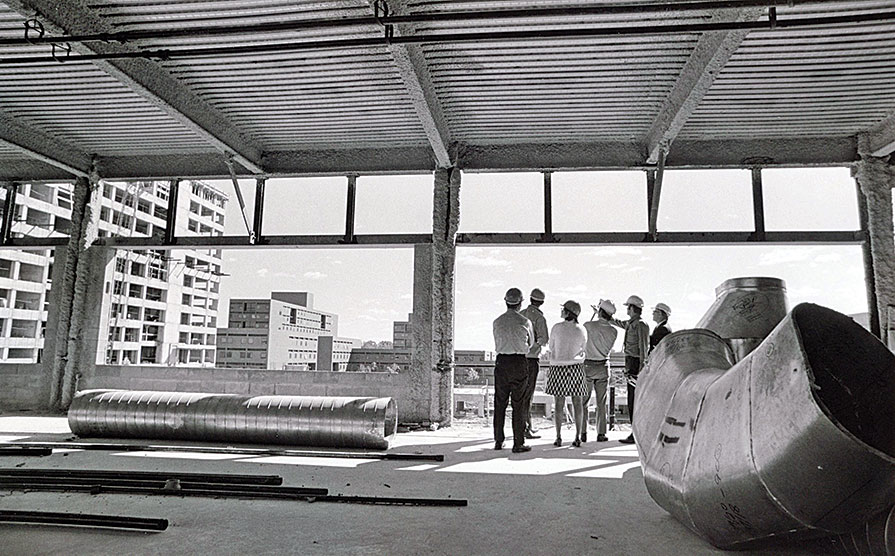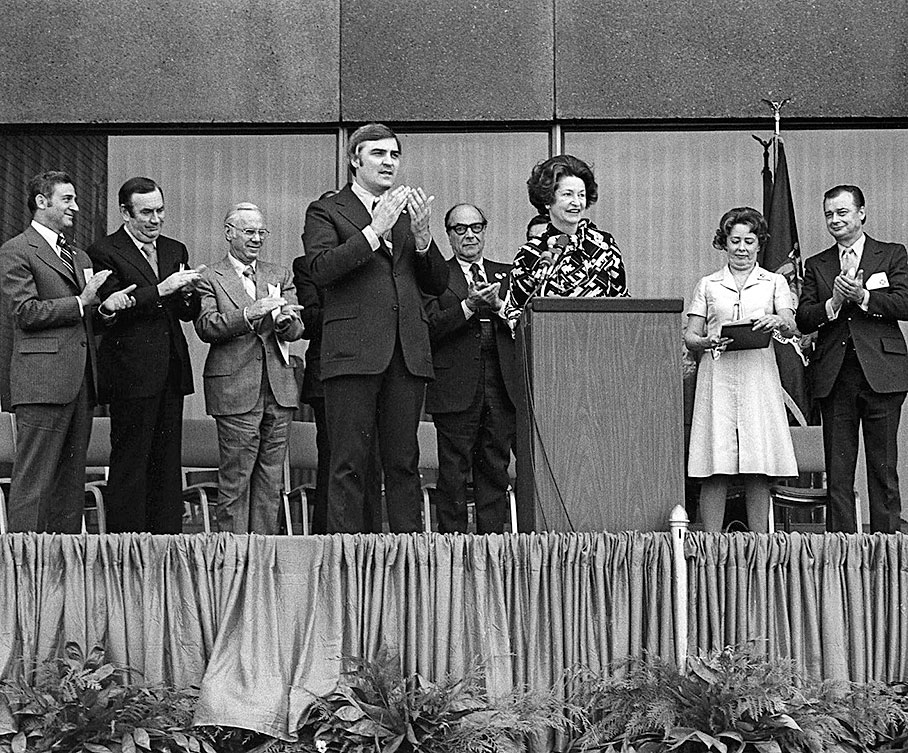 NTID Complex
After the National Advisory Board officially announced RIT as the location for NTID on November 14, 1966, the architectural firm of Hugh Stubbins and Associates was hired to design the new complex. The groundbreaking was held in 1971. Construction took three years to complete, and the dedication of the $27.5 million NTID facilities took place on October 5, 1974. The original complex for NTID included the Lyndon Baines Johnson Hall academic building; Mark Ellingson Hall, Peter Peterson Hall and Residence Hall D student housing; and the Shumway Dining Commons.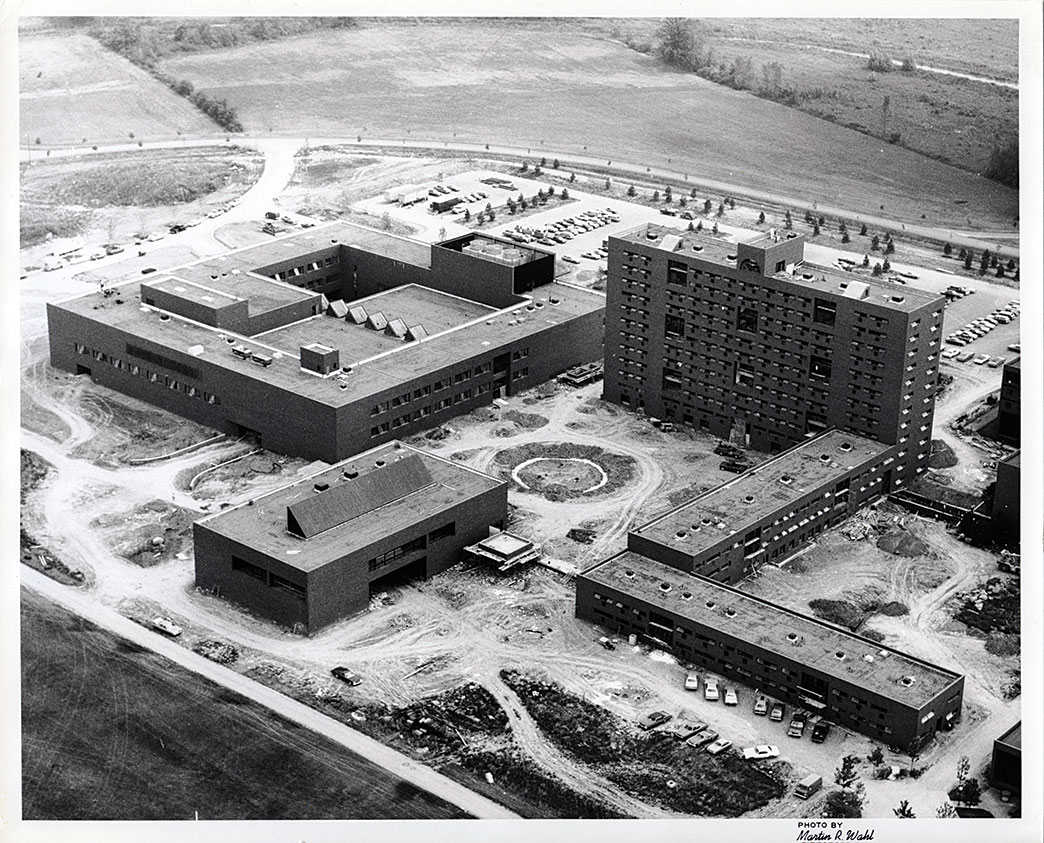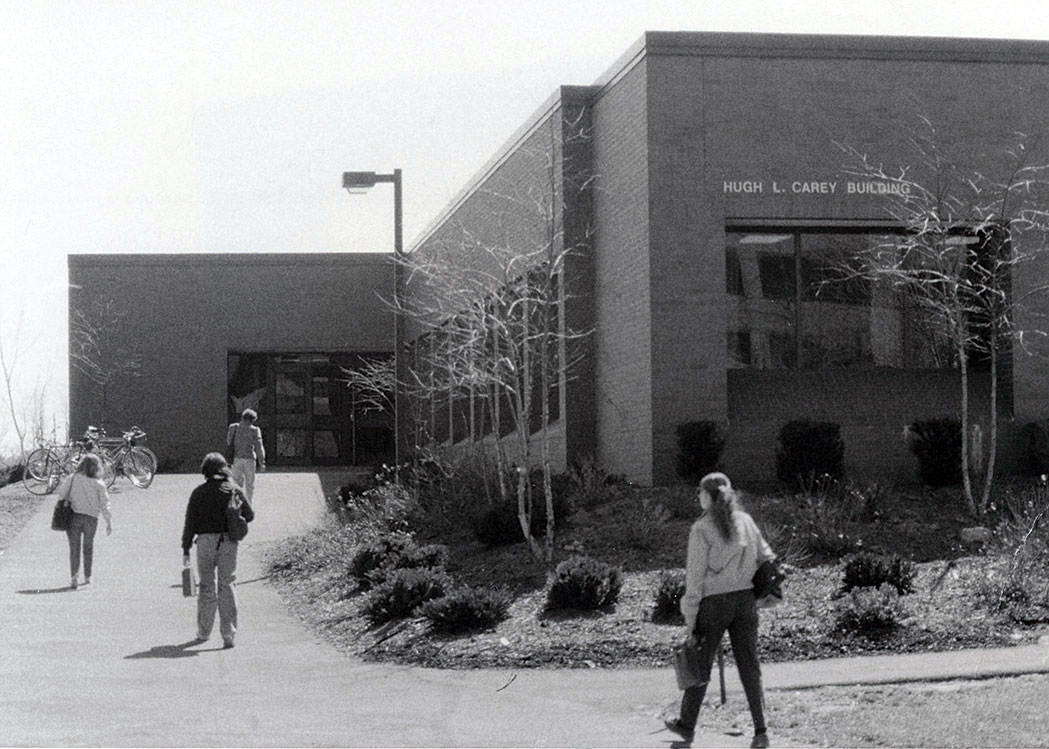 Hugh L. Carey Hall
Dedicated on October 14, 1984, the building was named in honor of Hugh L. Carey, the former governor of New York state who proposed the bill for NTID in the U.S. House of Representatives in 1965. NTID's Department of Access Services calls Carey Hall home. In 1991, an addition was built to accommodate the expanding number of interpreters and captionists needed to serve the growing number of deaf and hard-of-hearing students pursuing degrees in the other colleges of RIT.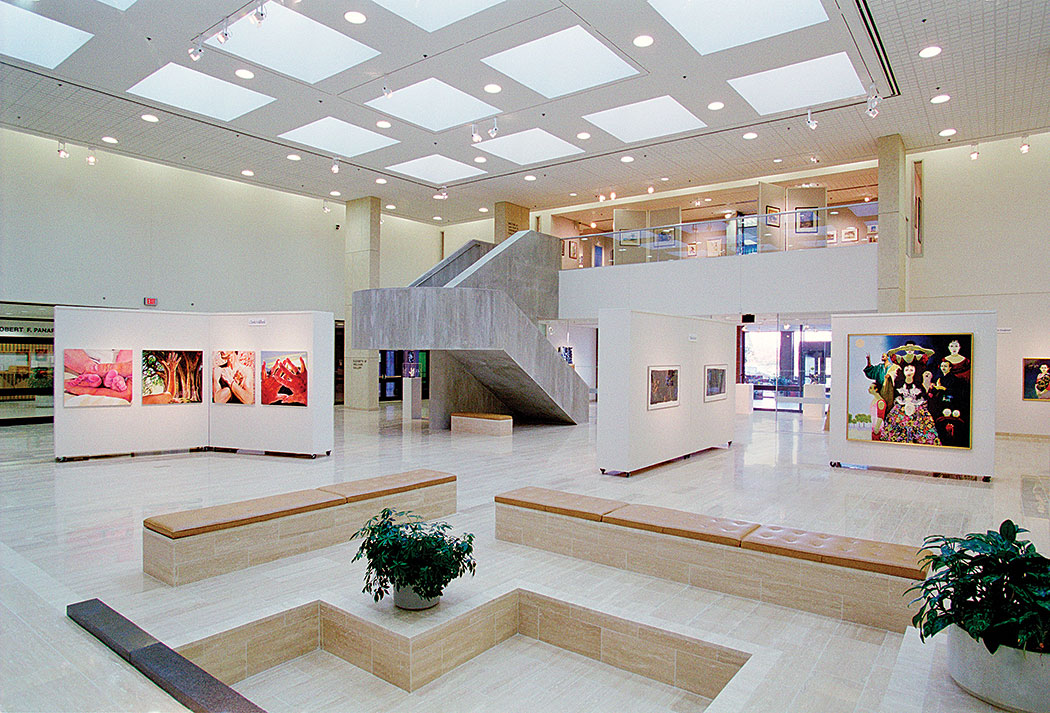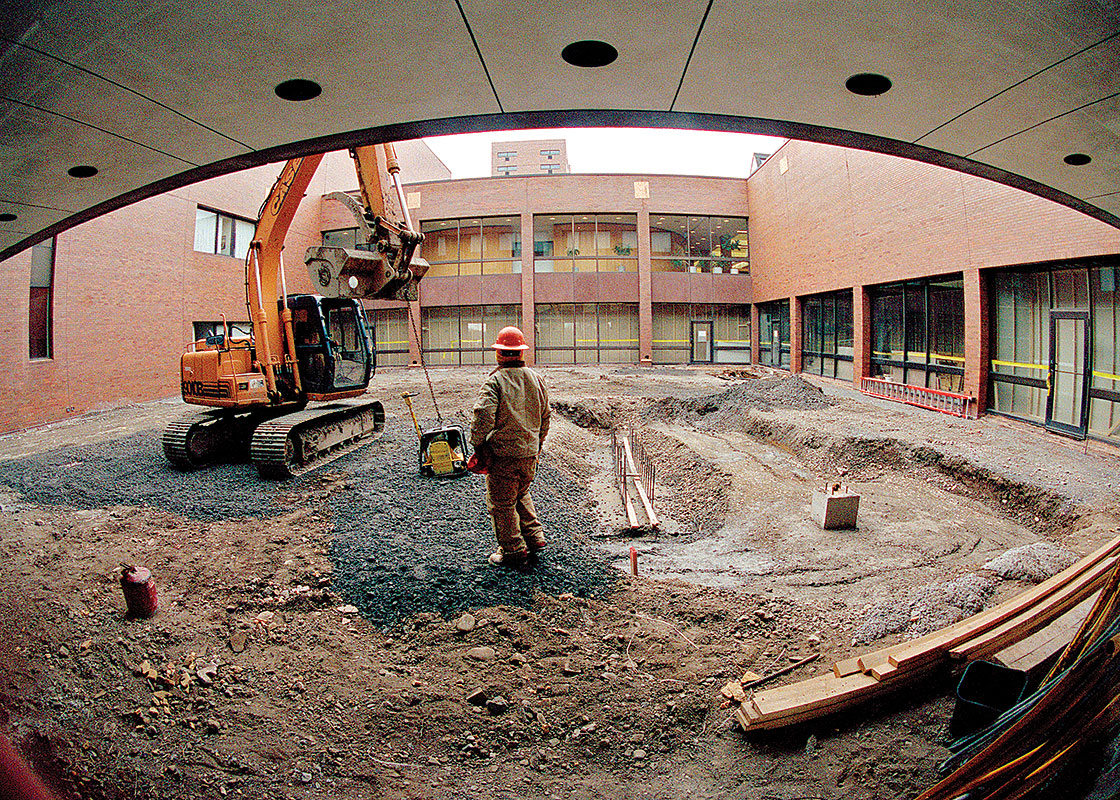 Joseph F. and Helen C. Dyer Arts Center
Eight months of construction in 2001 turned NTID's center courtyard into the 7,000 sq. ft. glass-enclosed Joseph F. and Helen C. Dyer Arts Center, the world's largest gallery devoted to exhibiting significant works by deaf and hard-of-hearing artists. Joseph and Helen Dyer were long-time supporters of NTID. They provided $2.5 million to fund the construction and on-going support of the Dyer Arts Center. The grand opening took place on October 26, 2001.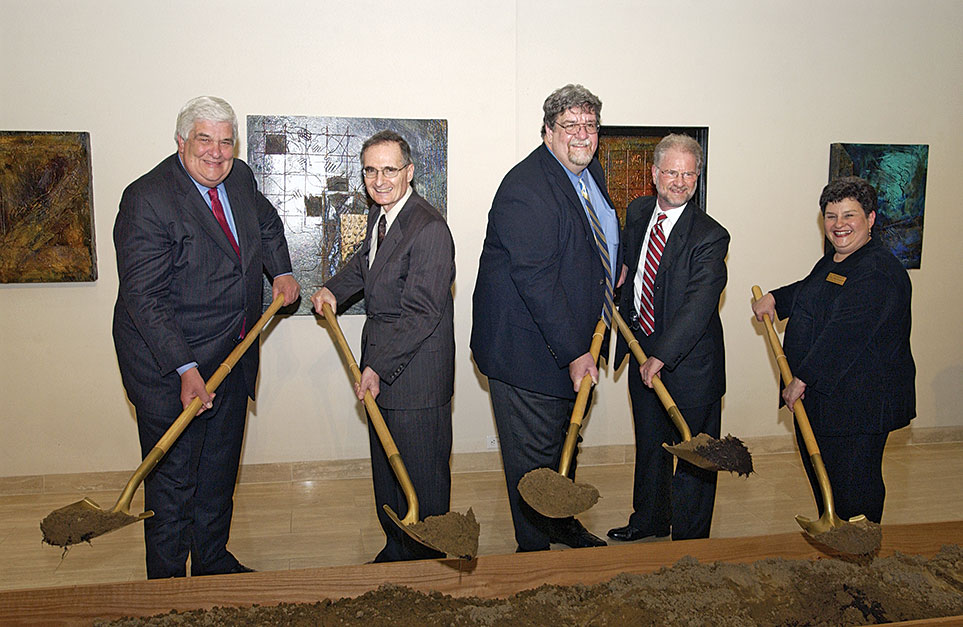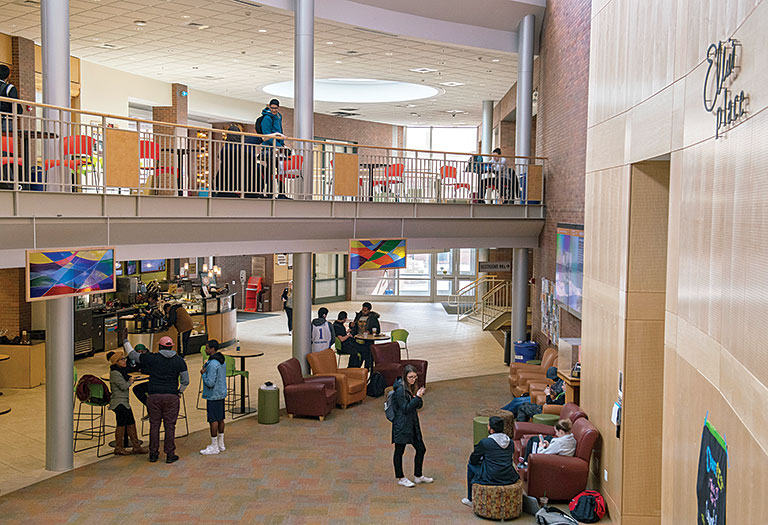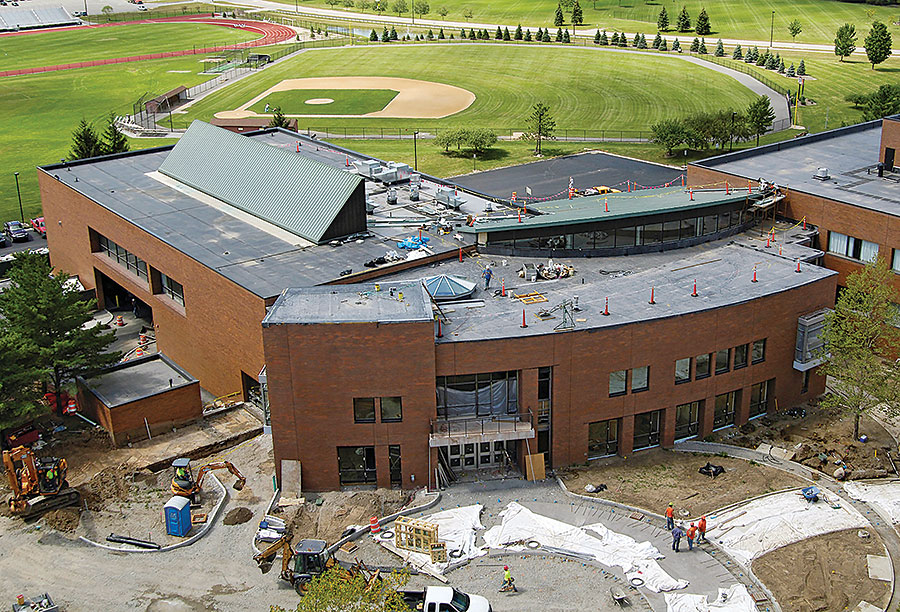 The Communication Service for the Deaf Student Development Center
Opened in fall 2006, the $6 million 30,000 sq. ft. building is the social and cultural center of campus life for deaf and hard-of-hearing students. The CSD Student Development Center is home to the offices of NTID Student Congress, NTID Student Life Team and multicultural clubs. It also houses a coffee shop, a large multipurpose meeting/conference center and additional meeting rooms, a study center and informal spaces that facilitate interaction and socializing. This includes Ellie's Place, a lounge area in the center of the SDC that was dedicated in 2012 to honor the late Dr. Eleanor Rosenfield, who was former NTID associate dean for Student and Academic Services. For more than 30 years, Rosenfield was an integral part of the NTID community who worked with students to help realize their fullest potential.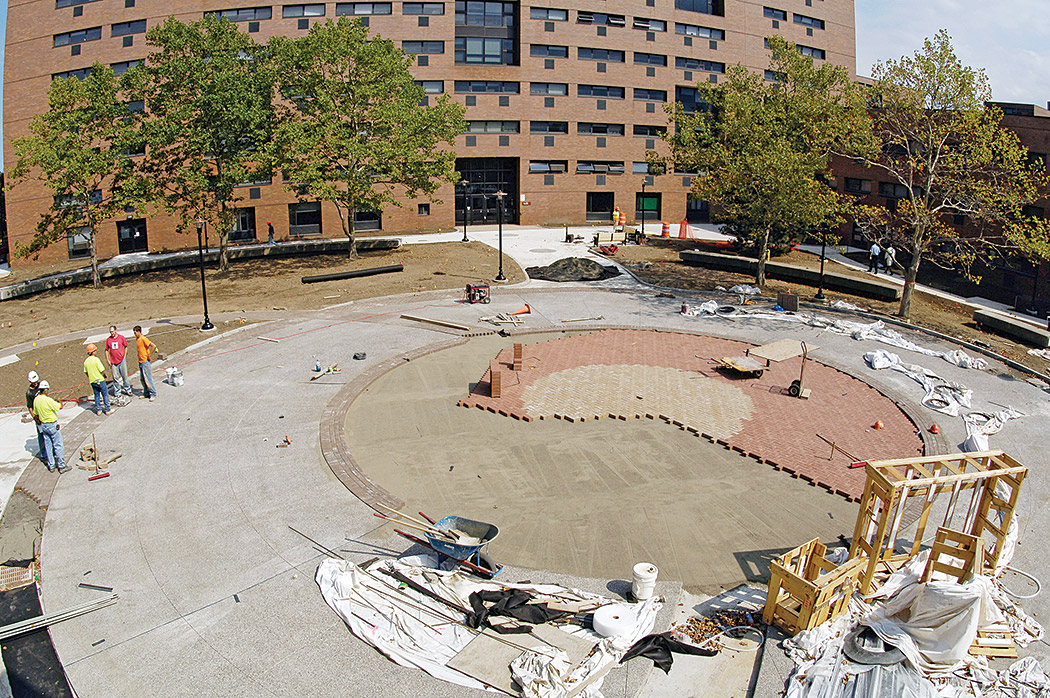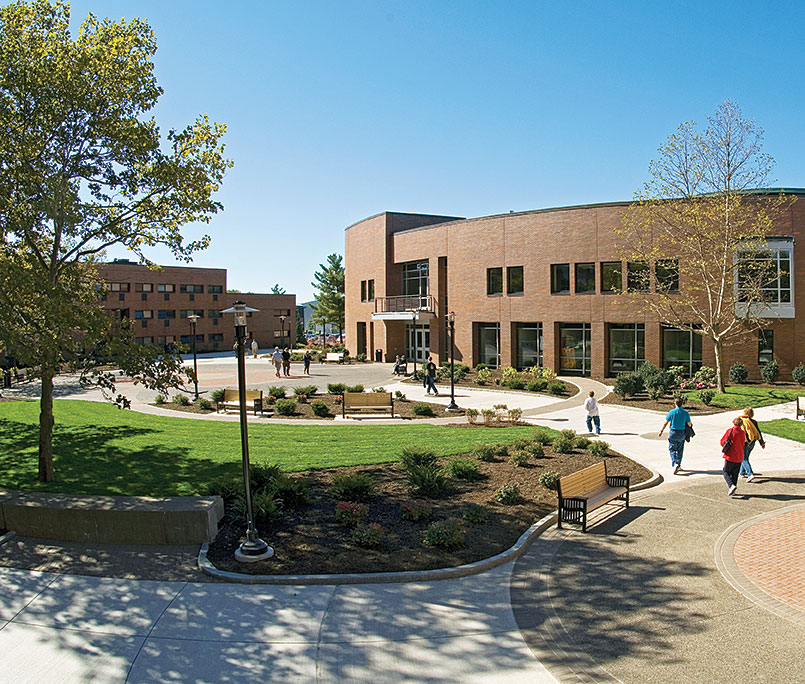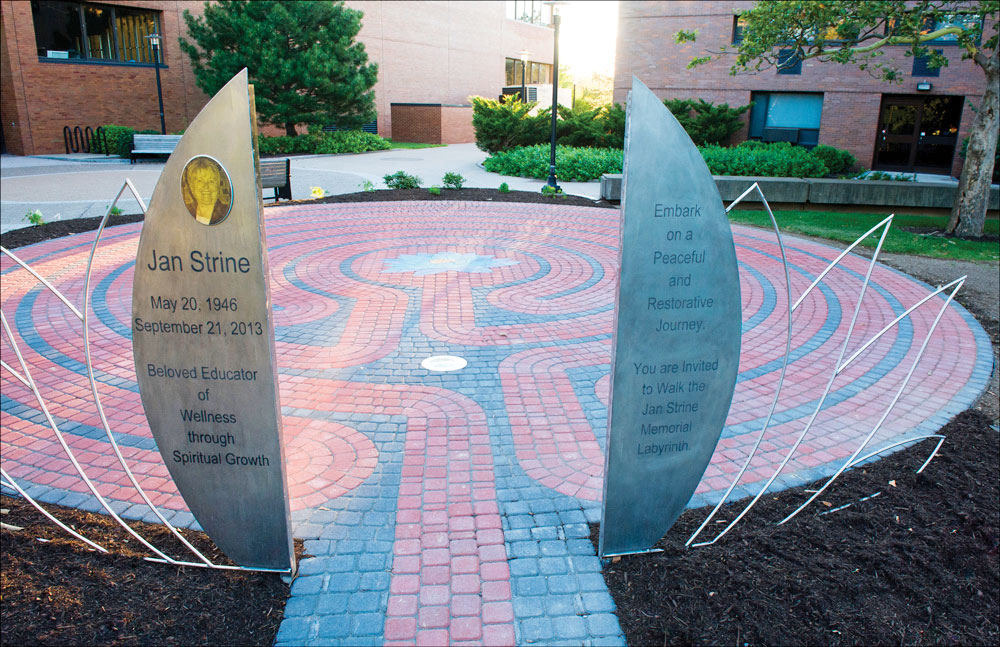 Frisina Quad/Jan Strine Memorial Labyrinth
Frisina Quad is surrounded by Lyndon Baines Johnson Hall, Ellingson and Peterson Halls, and the CSD Student Development Center. It was dedicated in 2007 in honor of Dr. D. Robert Frisina, the founding director of NTID. Frisina Quad is a venue for many events throughout the year, including the annual Apple Festival, held every fall to welcome RIT/NTID students back to school. It is also now home to the Jan Strine Memorial Labyrinth, which was dedicated in 2015. Strine was a mentor to many deaf students over the course of her 30-year career at NTID.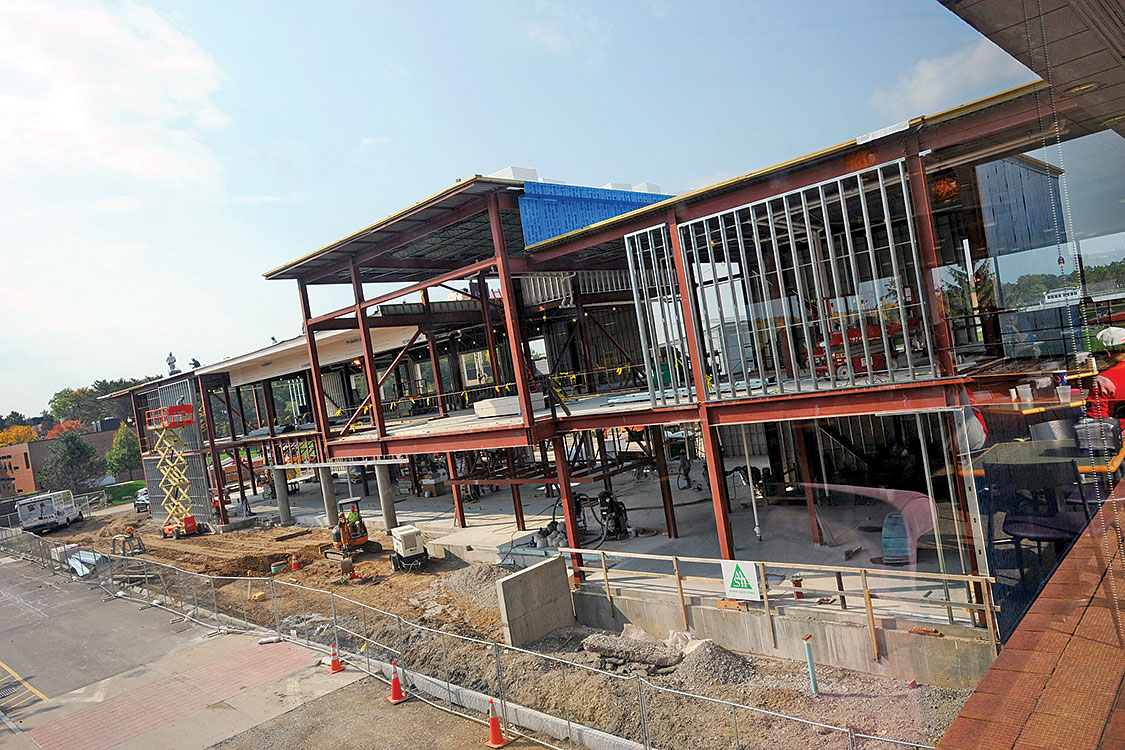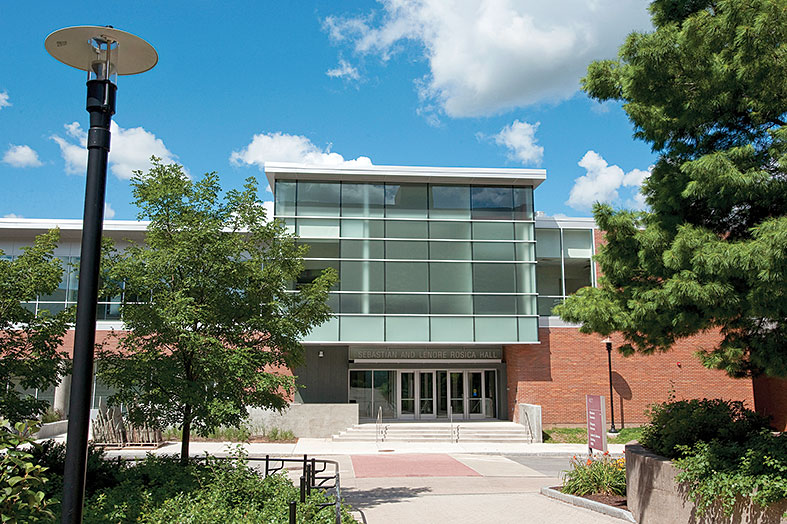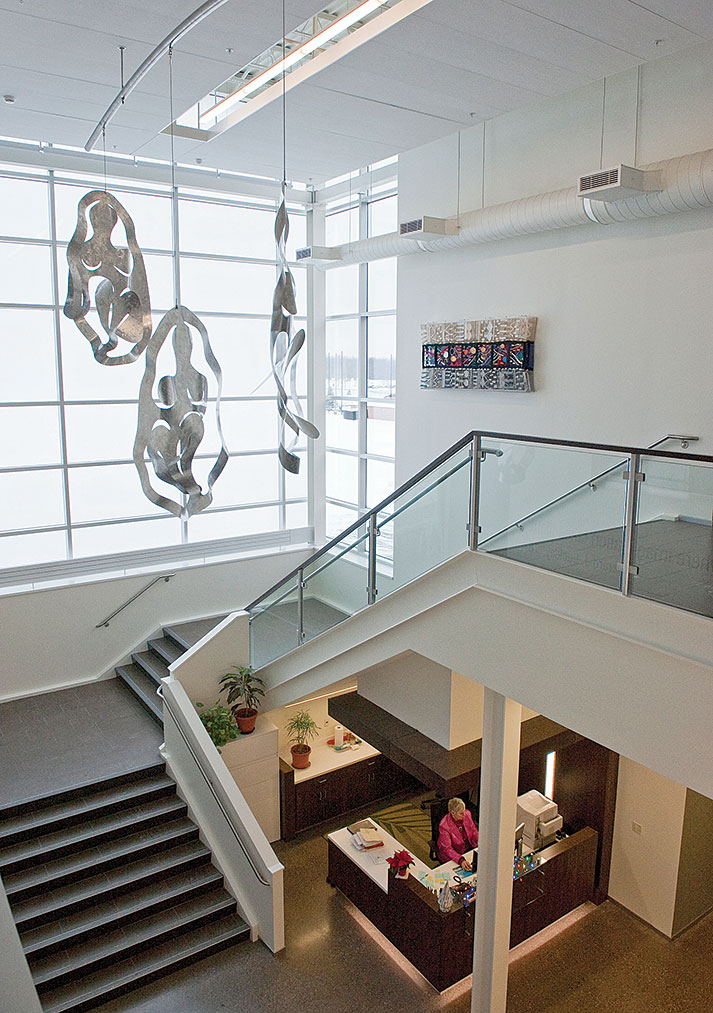 Sebastian and Lenore Rosica Hall
Devoted to innovation and research for students, faculty and staff of NTID, Rosica Hall officially opened on Oct. 11, 2013, and was made possible through a $1.75 million grant by the Chicago-based William G. McGowan Charitable Fund. Additional outside private funds were raised to complete Rosica Hall. The Rosicas were life-long advocates for deaf and hard-of-hearing people. Lenore Rosica was the sister of William G. McGowan, CEO of MCI Communications Corporation, and worked as a speech pathologist. Her husband, Sebastian, worked as an audiologist for 40 years at St. Mary's School for the Deaf in Buffalo, New York, and was a trustee of the McGowan Charitable Fund.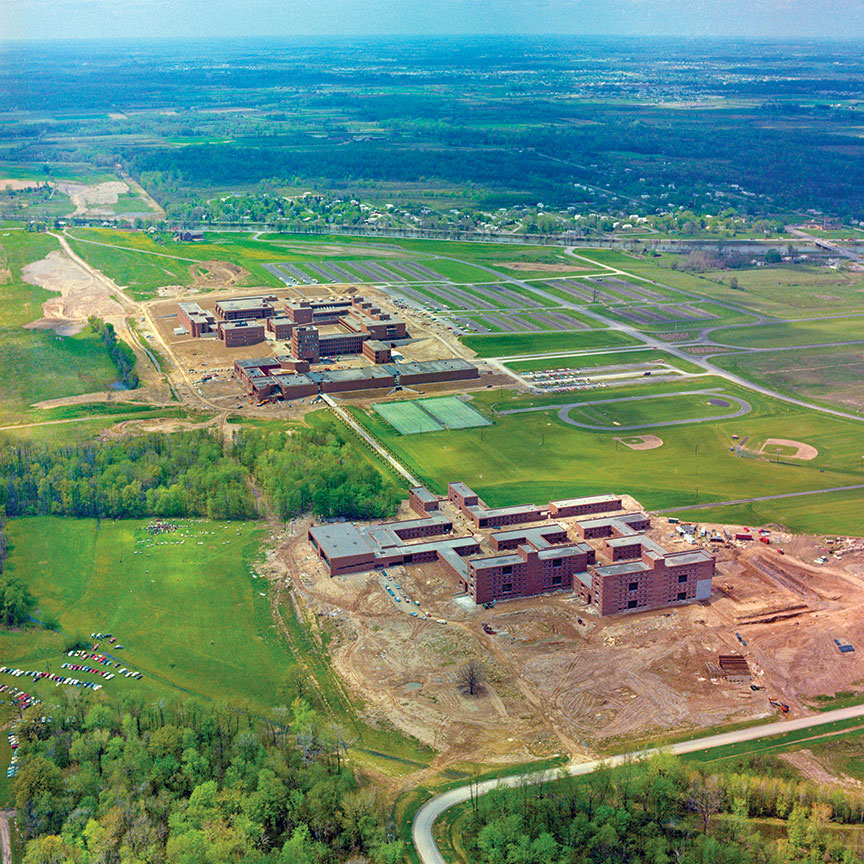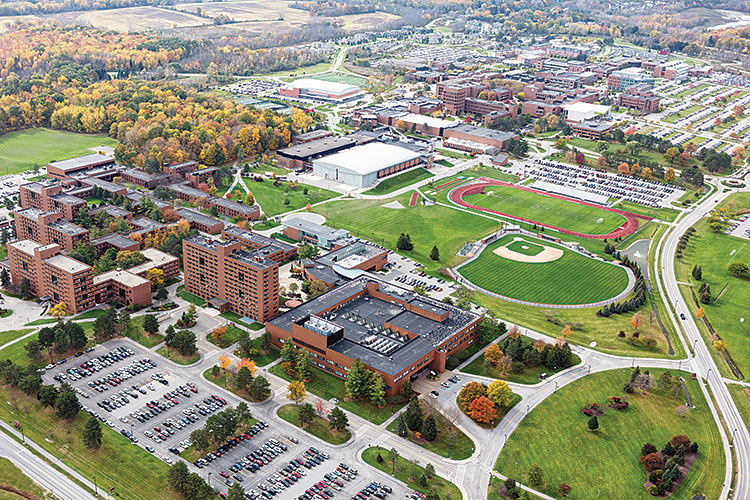 RIT campus construction by the decade
Take a stroll around RIT these days and it is hard to miss the construction activity or the new structures that have been added over the past 50 years. There have been 132 new buildings and major additions constructed at RIT since the opening of the Henrietta campus in 1968 after relocating from downtown Rochester.
Number of new free-standing buildings and major additions constructed by the decade:
| | |
| --- | --- |
| 1966-1969 | 29 |
| 1970-1979 | 44 |
| 1980-1989 | 13 |
| 1990-1999 | 6 |
| 2000-2009 | 40 |
| 2010-2018 | 14 |
SVP Class Signs: A Special Tradition
By Dylan Panarra
NTID established the Vestibule Program in 1969 as a one-year general education program designed to prepare deaf and hard-of-hearing students to enter RIT bachelor's degree programs. In 1970, the Vestibule Program was shortened and renamed the Summer Vestibule Program (SVP) in response to increased availability of NTID programs of study, especially those at the associate degree level. Offered in the weeks prior to the beginning of the academic year, SVP focused on preparing students for college life and placing them in courses appropriate to their interests and skill level.
Because of the variance in students' programs of study—with some pursuing associate or bachelor's degrees and others certificates or diplomas—SVP became a common reference point by which each entering class of students identified themselves. This identification with SVP year supplanted the graduation-year affiliation often seen among students at other universities.
One of NTID's earliest traditions was for each SVP cohort to have a designated class sign. The sign for each SVP class was selected by the previous year's cohort. So, for example, the entering SVP class of 2018 will be identified by a sign established by the SVP class of 2017. Each SVP class sign uses a "V" handshape and is unique from all others.
Every SVP class since 1969 has had its own sign. Many of them have been recorded by NTID faculty members Samuel Holcomb and Marguerite Carrillo. See the gallery
​
Rules for selecting an SVP sign
There are four rules for the selection of each entering class's SVP sign:
#1
The sign must be selected by the previous year's cohort.
#2
The sign must use the "V" handshape.
#3
The sign cannot duplicate any other class's SVP sign; each class sign must be unique.
#4
No inappropriate signs are allowed.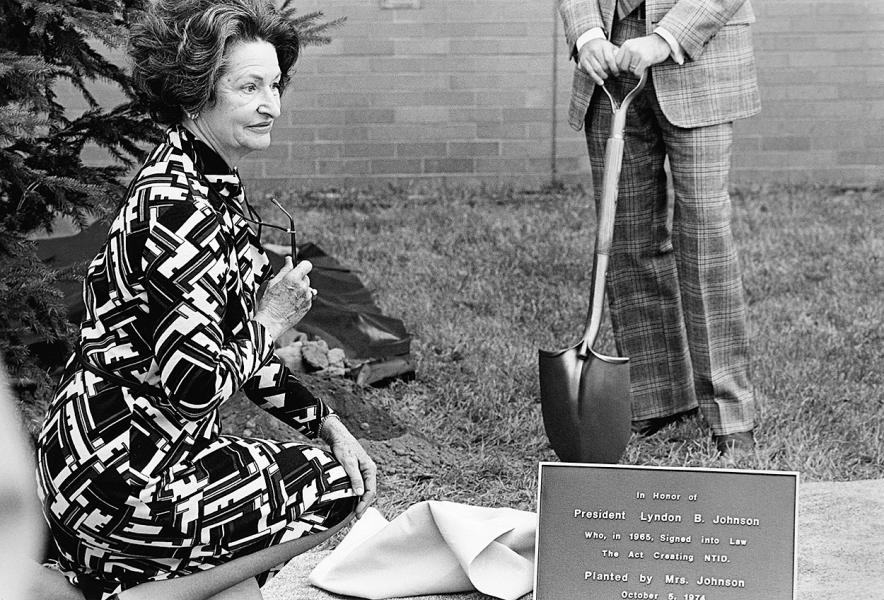 Archives & Trivia
Dive into our feature from the NTID archives and learn answers to a few trivia questions!
Conversations with My Friends
A project by NTID Professor Julie Cammeron