NTID to explore augmented reality technology
New AR technology will make STEM content accessible to deaf and hard-of-hearing students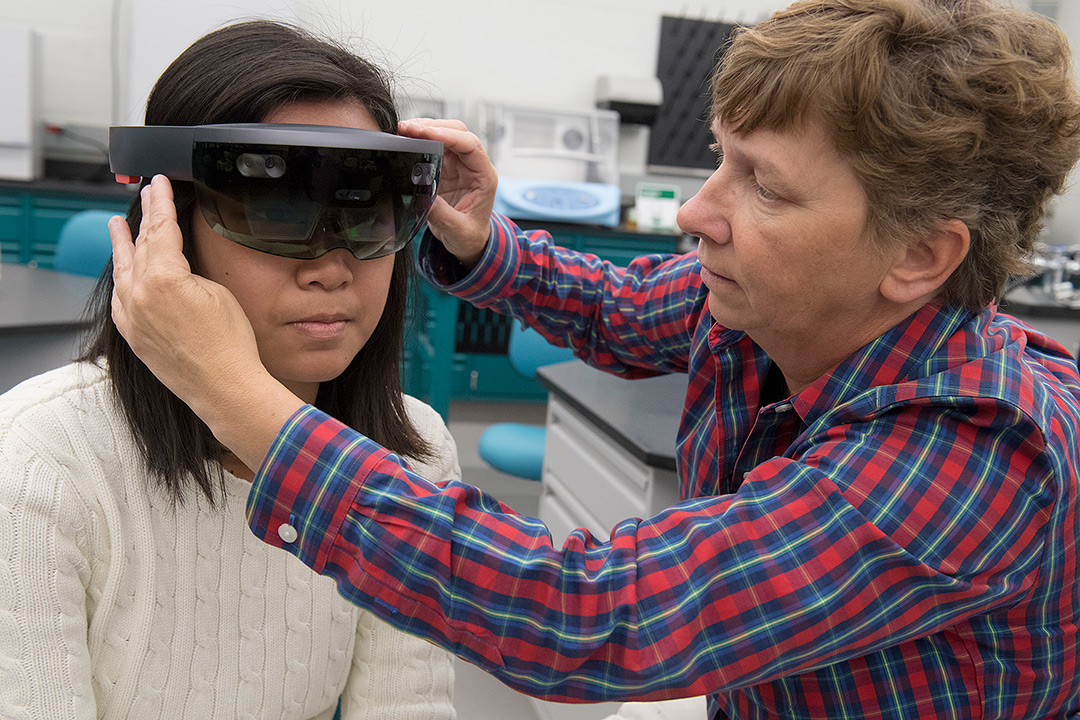 Using augmented reality to make science, technology, engineering and math content more accessible to deaf and hard-of-hearing learners in live presentation settings is the goal of a $258,000 grant from the National Science Foundation awarded to Rochester Institute of Technology's National Technical Institute for the Deaf. Researchers and developers at RIT/NTID's Center on Access Technology Laboratory will focus on hands-on learning and comprehension at science centers and museums.
According to researchers, prior work on augmented reality in education has shown positive results; however, this work has largely overlooked the deaf and hard-of-hearing population. This project represents the first step in a partnership between RIT/NTID and the Rochester Museum & Science Center, which includes the Rochester Challenger Learning Center.
The proposed project involves developing an AR platform that will allow deaf and hard-of-hearing visitors to receive signed or captioned instruction while still looking at and/or interacting with exhibits. The platform will allow for transmission of live and spontaneous (not only scripted or pre-recorded) instruction at museums and planetariums nationwide.
Deaf and hard-of-hearing learners, ages 11 to 14 from around the United States, will serve as a test audience for the pilot implementation. The team will collect data on the use of this technology to help set future directions for additional research and development.
"This project focuses on broadening participation and promoting innovation in informal STEM learning, which is crucial for deaf and hard-of-hearing youth, who are frequently excluded from informal and incidental learning STEM experiences and subsequently enter STEM professions at significantly lower rates than the hearing population," said Wendy Dannels, RIT/NTID research associate professor and principal investigator on the project.
Dannels says the development team working on these AR technologies will be comprised primarily of deaf and hard-of-hearing students and faculty, framing the community as a source of technical innovation rather than simply being recipients of these solutions.
"This project represents a first step in setting future directions for research and development and to make educational materials more accessible to the deaf and hard-of-hearing community," she added.
Topics