NTID Performing Arts, Dance at RIT present IGNITE showcase
DanceCore ensemble debuts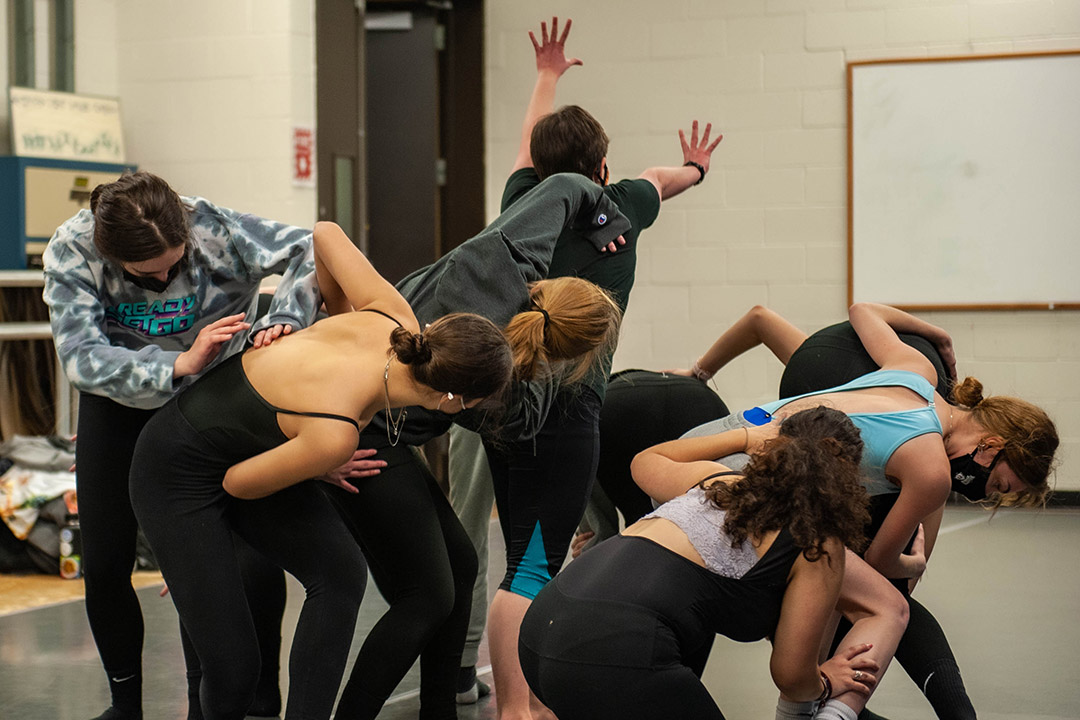 A variety of RIT performing artists will showcase their talents at IGNITE, organized by NTID's Department of Performing Arts and Dance at RIT. IGNITE will have four shows Feb. 11-13 at Robert F. Panara Theatre in Lyndon Baines Johnson Hall.
The performance contains adult language and themes such as sexual assault, and it is not recommended for audiences under 13 years of age or those who have difficulty with these topics.
IGNITE will include the debut of the RIT DanceCore Ensemble. Directed by Marc Ellis Holland, NTID Performing Arts dance instructor, the ensemble includes students from a variety of majors. The DanceCore performance will involve a combination of dance types coordinated by Holland, Professor Julia Nguyen, and student choreographers of modern dance, jazz, hip-hop, and Irish step dance. The show also incorporates an array of color, sound, visual projection, costumes, and set designs.
In addition, IGNITE will feature live music, monologues, and performances by Vis Viva Dance Co., RIT Drag Club, Velocity Urban Dance Crew, and other RIT Performing Arts Scholars under the direction of Assistant Professor Andy Head and adjunct faculty member Sungmin Shin.
Shows are 7:30 p.m. Feb. 11; 2 p.m. and 7:30 p.m. Feb. 12; and 2 p.m. Feb. 13.
Tickets—$12 for the general public; $10 for faculty, staff, and alumni; and $5 for seniors, students, and youth under 12—are for sale online at RITTickets.com, at the Gene Polisseni Center Box Office, and by phone at 585-475-4121.
For more information, contact NTID Department of Performing Arts at ntidperformingarts@rit.edu or at 585-475-4219.
Topics