Project IRIS makes smartphones more accessible for deaf and hard-of-hearing people
Partnership between RIT and Mitre Corp. will advance essential cellular technology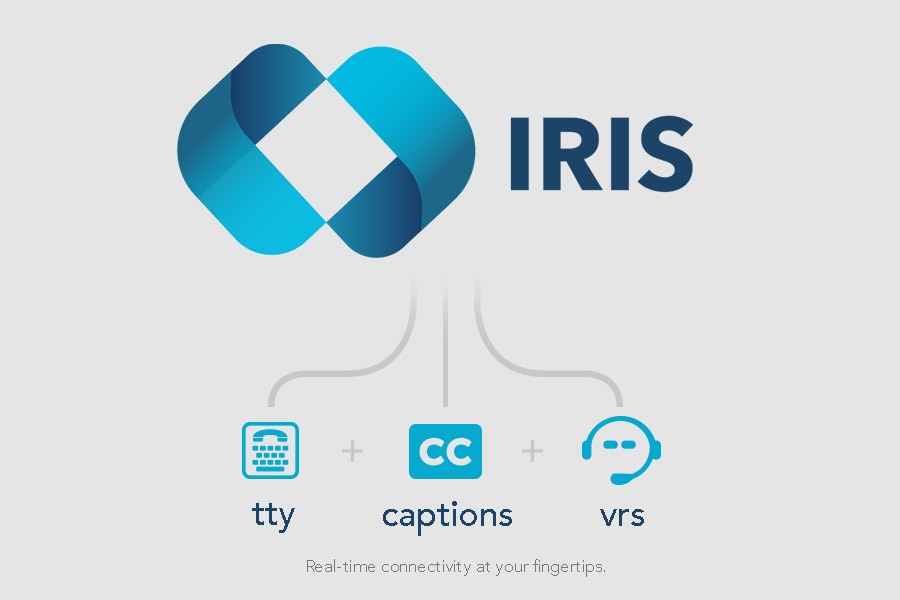 The limitations of telecommunication relay services are being addressed with the development of a new program that explores how to make deaf and hard-of-hearing users' experiences with cellular devices truly equal to those of hearing users.
Project IRIS, a partnership between the Center on Access Technology at Rochester Institute of Technology's National Technical Institute for the Deaf and MITRE Corp., proposes to create a single-number phone system that encompasses the communications functions already built into smartphones. It includes video relay services, call captioning services, and Next Generation 911, an emergency response system that would make placing emergency calls accessible for deaf and hard-of-hearing people.
Currently, deaf people must use app-based programs that connect to captioning and interpreting services. However, app-based services are reliant on good WiFi/data service and must constantly be running on the device or the user may miss a call.
Additionally, each app assigns the consumer a unique phone number that is different than the phone number assigned to them by their wireless provider. So, for one cell phone device, a deaf or hard-of-hearing consumer may manage three to five different phone numbers. Project IRIS, which began in 2019, would enable the device and the phone number assigned by the wireless provider to be the one number that can be used in all instances and for all needs.
Deaf people also, historically, have trouble placing emergency calls quickly and reliably since they must often wait for a video relay service interpreter or caption to appear on the phone screen. Depending on the nature of their emergency, deaf people may not be able to communicate well and emergency responders may not be able to triangulate the location of the phone.
According to Gary Behm, associate vice president for academic affairs at NTID, researchers are working with telecommunication, tech, and national community advocacy companies and organizations to gather corporate support to advance the project. "For Project IRIS to be realized, we need collaboration with wireless providers, operating system providers, captioning/interpreting service providers, and telephone relay service providers funded by the FCC."
The National Association for the Deaf (NAD) and Telecommunications for the Deaf and Hard of Hearing Inc. (TDI) have expressed their full support for Project IRIS in letters sent to the Federal Communications Commission.
Howard Rosenblum, CEO of NAD, attested to the inequity of smartphones and expressed his support for Project IRIS. "Since the advent of smartphones, hearing users have been able to call and text using the same phone number. The IRIS solution would resolve this disparity for deaf and hard-of-hearing consumers."
Eric Kaika, CEO of TDI, also affirmed his support for Project IRIS. "The successful deployment of Project IRIS will bring the deaf and hard-of-hearing community's telecommunications experience one step closer to an equitable experience."
Topics