RIT/NTID Audiology Center opens with increased safety measures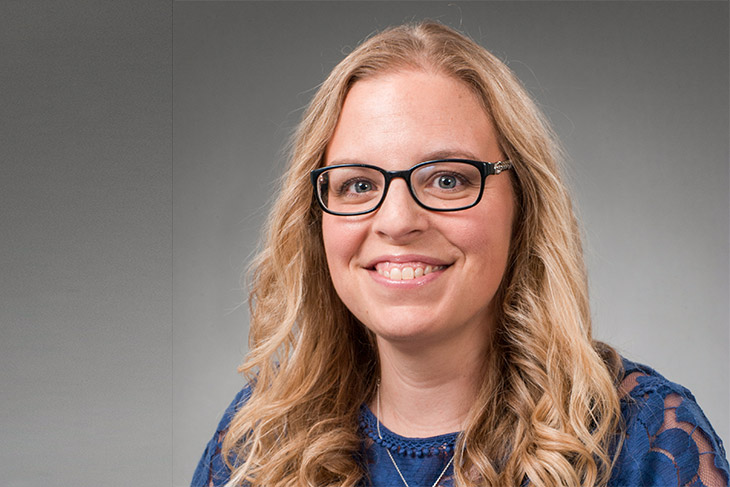 NTID
The RIT/NTID Audiology Center, part of the Communications Studies and Services Department, serves both RIT and NTID students as well as RIT employees and members of the community, primarily retirees and OSHER members. It provides both allied healthcare services and educational support. 
In planning for the center's reopening Monday, Aug. 31, members of the Audiology Center coordinated with university administration, taskforces, and other departments including Facilities Management Services for building access and custodial services. 
"Since audiologists work in close proximity to students and patients over an extended period of time, this puts them at higher risk than many other RIT employees," said Amanda Picioli, chairperson of RIT/NTID's Communications Studies and Services Department. "Appointments can last one to two hours, and certain procedures can stimulate a cough reflex, adding additional risk given the means of coronavirus transmission through respiratory droplets and aerosols."
A significant percentage of the center's patients are senior citizens and thus fall into the high-risk category for COVID-19.
Expanded measures for clinical infection control, including the use of personal protective equipment (PPE), disinfecting products, and procedural changes to improve social distancing have been implemented.
The Audiology Center now is open and taking the following safety precautions: 
Appointments will be conducted private spaces 
All clinic spaces will be disinfected between each appointment
Appointment times will be staggered to reduce congestion in waiting areas
Temperature checks will be performed at your appointment
Audiologists and Speech-Language Professionals follow CDC guidelines for healthcare practices
All must wear masks at all times and follow RIT procedures during in-person appointments
Audiologists and Speech-Language Professionals will be in clear masks and face shields
Audiology Services
Appointments are now required for all hearing aid or cochlear implant services 
To make an audiology appointment, complete the Audiology Service Request form, email audiology@rit.edu, or call 585-475-6473
Walk-up services at the Audiology Shop will be limited to scheduling appointments and purchasing supplies
Audiologists are available Monday-Friday
Speech-Language Services
Students can sign up for services by completing the signup form
Individual speech-language appointments may be held in-person or online, as decided between students and their speech-language instructor
Communication group meetings will be held online
Topics