RIT/NTID Dyer Arts Center's 'Insert Missing History Here' exhibit encourages visitors to put their histories on paper
Exhibit runs Feb. 1-28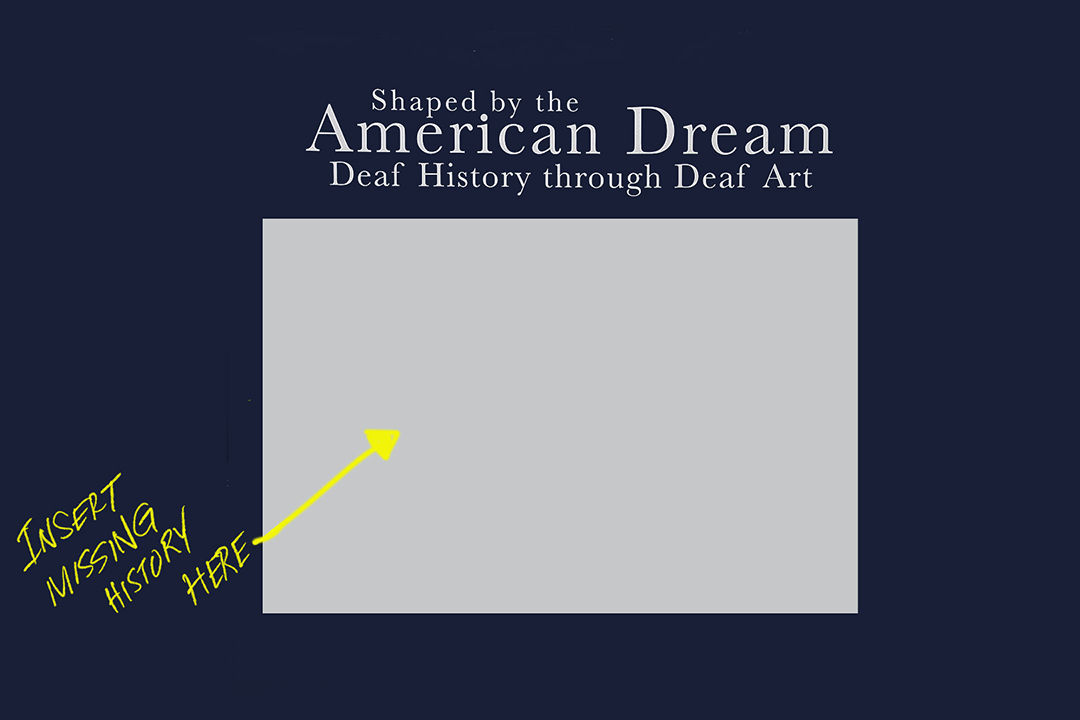 The Dyer Arts Center at Rochester Institute of Technology's National Technical Institute for the Deaf is honoring Black Heritage Month by encouraging visitors to add themselves to the walls of their current exhibit.
"Insert Missing History Here" provides three blank walls to the gallery's current exhibit, "Shaped by the American Dream, Deaf History through Deaf Art." This exhibit includes 100 years of artwork from the Dyer Arts Center's collection, loans from private collectors, and recent donations.
Artist, activist, and new director of the Dyer Arts Center Fran Flaherty saw the potential in the current exhibit. With three white walls, Flaherty invites visitors to view the exhibit, contemplate the blankness of the walls, and insert their missing histories. Paper, pencils, push-pins, and Post-it Notes will be available for visitors to write about how their own experiences are missing from history.
"Artists of color have existed throughout our history but were not adequately recognized," Flaherty said. "We attempt to help correct this by placing visitors back into the narrative and inviting people to write about their experiences and add their statements to the wall, thereby participating in shaping the American Dream."
"Insert Missing History Here" will be on view Feb. 1-28. The Dyer Arts Center is located on the first floor of NTID's Lyndon B. Johnson Hall on the RIT campus. 
Topics