RIT/NTID Math Competition 2021 winners announced
Virtual competition held for deaf, hard-of-hearing middle-school students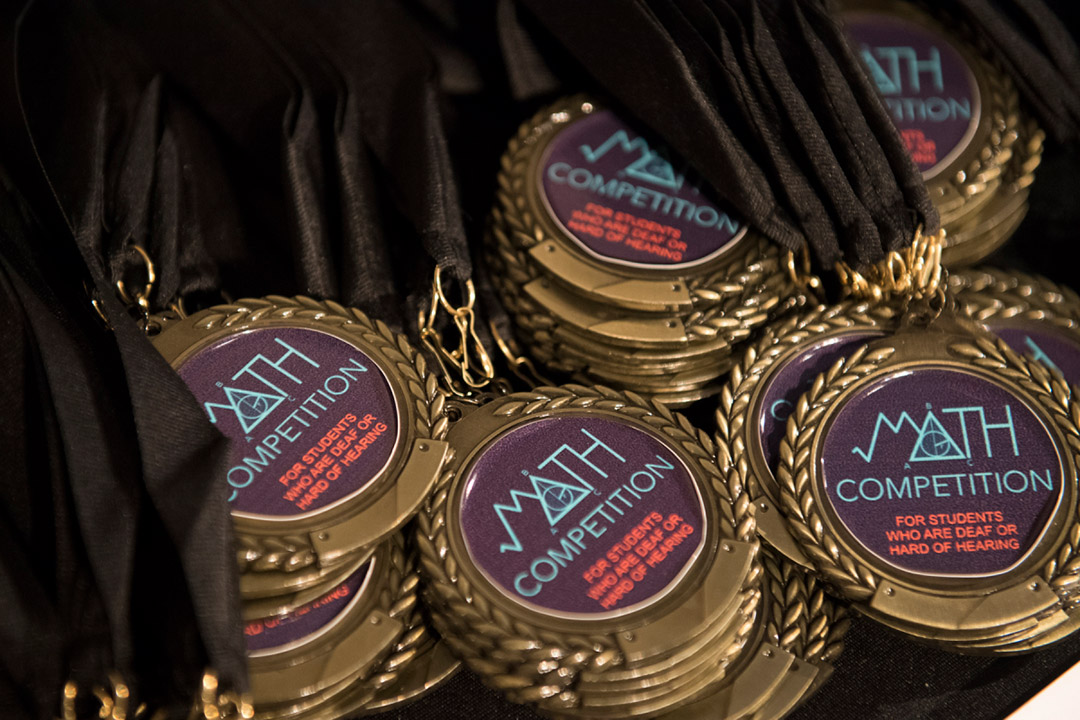 Winners have been announced in Rochester Institute of Technology-National Technical Institute for the Deaf's annual Math Competition for Students who are Deaf or Hard of Hearing.
The competition, held virtually this year due to the COVID-19 pandemic, welcomed 66 deaf and hard-of-hearing middle school students from California, Georgia, Indiana, Iowa, Kansas, Maryland, Massachusetts, New Jersey, New York, Oklahoma Pennsylvania, Rhode Island, Texas, and Washington, D.C.
Students competed in tasks that tested their speed, accuracy, and math skills. First-, second-, and third-place honors were awarded to top final high scorers.
All winners received a plaque in recognition of their achievements and the following cash awards:
First place ($100): Josiah Lockhart, of Frederick, Md., from Maryland School for the Deaf
Second place ($75): Ty Collins, of Pittsburgh, from Western Pennsylvania School for the Deaf
Third place ($50): Fiona Keegan, of Upper Marlboro, Md., from Kendall Demonstration Elementary School
A determination on the date of the 2022 competition, and whether it will be held virtually or in-person, is forthcoming.
Topics