RIT partners with Rochester Red Wings for Deaf Culture Night Sept. 15
Tickets on sale for Innovative Field Deaf awareness event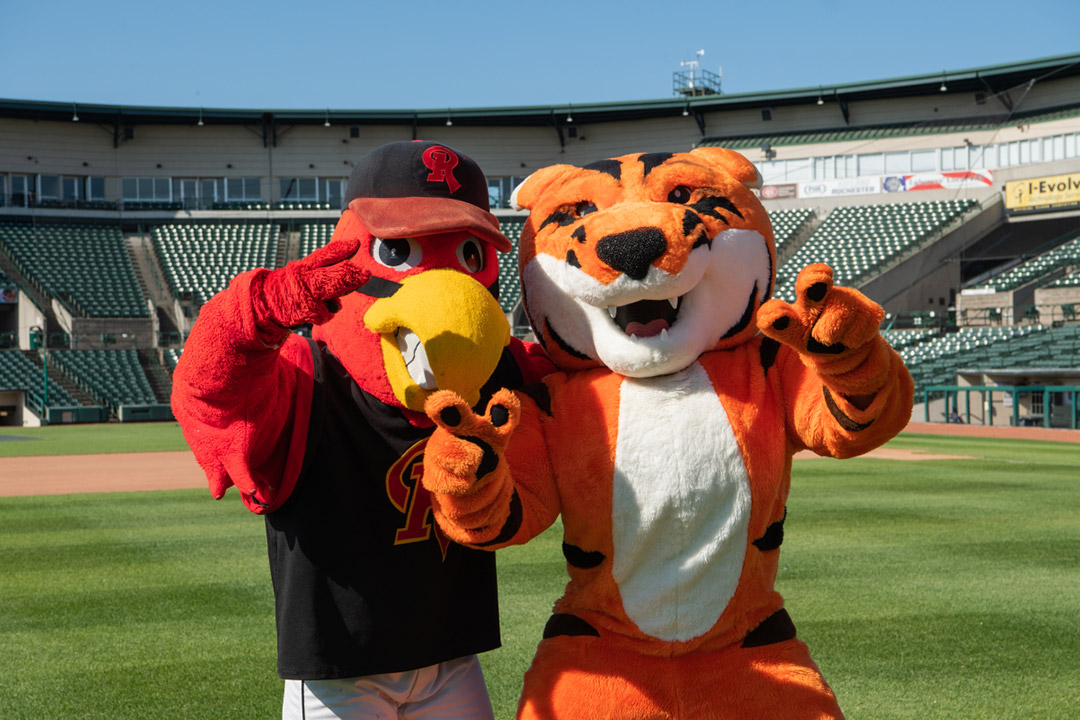 Rochester Institute of Technology's National Technical Institute for the Deaf is partnering with the Rochester Red Wings baseball team for the fourth annual Deaf Culture Night at 6:05 p.m. Friday, Sept. 15, at Innovative Field.
RIT/NTID alumnus Matt Hamill, a former mixed martial artist, wrestler, and RIT Sports Hall of Fame inductee, will throw out the ceremonial first pitch. The game, against the Lehigh Valley IronPigs, will include a "silent inning," and "The Star-Spangled Banner" and "God Bless America" will be performed in American Sign Language. Sign language interpreters will be throughout the stadium, and spectators can enjoy other planned activities, such as post-game fireworks.
The Red Wings will wear newly designed American Sign Language jerseys, and merchandise will be available for purchase.
Discounted tickets are available. The 100-level tickets are $15 and the 200-level tickets are $10. Use promo code DEAFCULTURE for reserved seats. 
For more information, go to the Rochester Red Wings website or contact Brian Haak, events manager in NTID's Office of External Affairs at behoea@rit.edu.
Topics