Event Image
Learn more about PYP and see past speakers
Saunders College of Business is pleased to host the 13th Annual Power Your Potential Women's Conference.
Power Your Potential (PYP) is a half-day women's leadership conference that celebrates the upcoming National Women's History Month in March. The event invites area businesswomen to gain insights from their peers and engage in educational activities geared at helping women succeed.
Across industries and communities, women are navigating monumental change to spark movements and opportunities for future generations. This event gathers communities of innovative and inspiring women who lead boldly, challenge norms, and change their organizations.
PYP 2023: Own Your Path
Date: February 17, 2023 
Time: 8 a.m.-12:30 p.m.
Location:  University Gallery - Vignelli Center, James E. Booth Hall, Rochester Institute of Technology
Register for Power Your Potential 2023
Saunders College of Business is excited to celebrate its first Women's Leadership Weekend! Join us again on Saturday, February 18, 2023, for the 3rd annual Women's Leadership Summit (WLS) hosted by the Leadership Academy @ Saunders.
 Register for Women's Leadership Summit 2023 
PYP Agenda
Time
Details
7:30-8:15 a.m.
Registration and Breakfast Available
8:15–8:30 a.m.
Welcome Remarks from Dean Mozrall
8:30–9:30 a.m.
Elizabeth Kiehner
Keynote Speaker
The Road Less Traveled: Charting a Strategically Unconventional Journey  
9:30-9:45 a.m.
Mix & Mingle
9:45-10:30 a.m.
Negotiation Panel with Q&A
10:30-10:45 a.m.
Mix & Mingle
10:45-11:15 a.m.
Claudette Aiono
Wellness Workshop
Chair Yoga - Rediscover Your Inner Power
11:15-11:30 a.m.
Mix & Mingle
11:30 a.m.-12:30 p.m.
Butler/Till Corporate Panel
12:30-1:30 p.m.
Networking Lunch – Power Bowls
Mistress of Ceremonies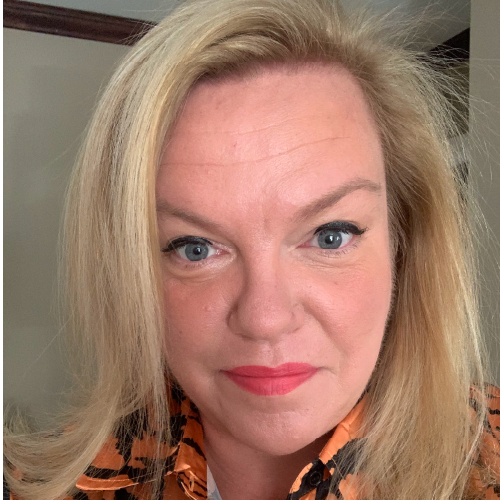 Our Power Your Potential Mistress of Ceremonies, Victoria Griffith, is a proud Alumna of RIT from the Class of 1993 from the Saunders College of Business and is the President of the RIT Women's Council. Her degree is in Food Marketing and Distribution. She built an amazing career in foodservice and hospitality with her expertise and entrepreneurship to being one of the best women in Food Safety in the Washington DC. She has worked for some of the great chefs like Jose Andres, Ris Lacoste, Bob Kincaid and was the food safety liaison to the FDA and DC Department of Health for President Obamas Commander in Chief ball for his first term. Her affinity for RIT is never wavering and she loves inspiring others, especially women, to come to RIT for an amazing experience. When asked about her education and being a part of the Saunders College of business and how it affected her career she will tell you -  "Hospitality gave me my start but business took me to the top."
Speakers & Panelists
Keynote Speaker
Elizabeth Kiehner is an award-winning author and renowned keynote speaker, who has delivered speeches to a variety of global audiences and has been fortunate to sit alongside other senior professionals on panels, discussing topics such as Artificial Intelligence, and envisaging use cases for human/machine collaboration. She is currently Chief Growth Officer of Nortal, a digital transformation powerhouse founded in Tallinn, Estonia with a US HQ in Seattle. Having co-founded an award-winning design and digital production venture, Thornberg & Forester, Kiehner understands complex business processes, shaping inventive strategies, and owning UX and digital engagements. Kiehner's career spans non-profit, Fortune 500 companies, and the public sector and is fueled by a desire to transform organizations from the inside out, leading digital, business, and talent transformations with previous leadership roles at IBM and Capgemini. 
Wellness Presenter
Claudette Aiono was born and raised in Western NY, then attended and graduated from RIT with a bachelor's degree in Biotechnology. She has spent the last three decades of her professional career working in different laboratories and research centers. In 2018, she and her husband Eke Aiono, a native of Samoa, founded IslandFit, a small fitness studio located in Henrietta, offering Personal training, Cycling, High Intensity Interval Training and Yoga classes to our community. IslandFit is a minority woman owned business where Claudette serves as the president.
Claudette is a certified Cycling Coach and Yoga Teacher, in which she encourages her students to explore opportunities for spiritual, physical, and emotional growth through each movement, and each breath. Namaste.
Negotiation Panel
Associate Professor & Director of Undergraduate Programs, Management Dept.
RIT Saunders College of Business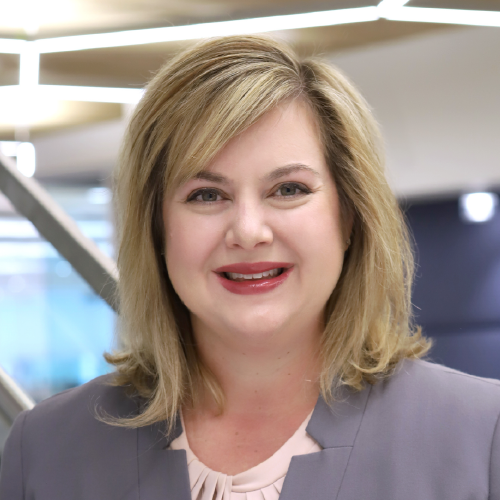 National Vice President
First American Equipment Finance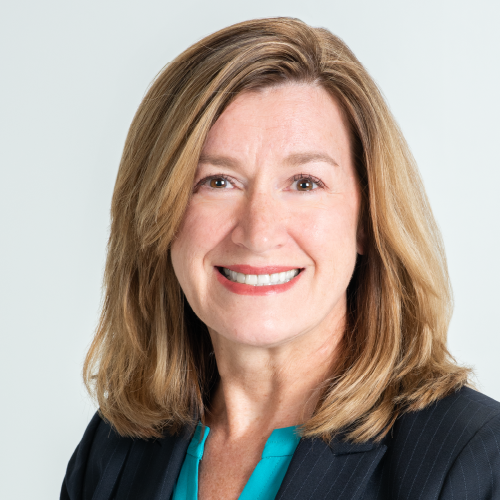 Director, Talent Acquisition
Rochester Regional Health 
Butler/Till Corporate Panel
Chief Marketing Officer
Butler/Till
Senior Director
Employee Experience and Talent Management
Butler/Till
Directions
Power Your Potential will be held in the University Gallery (James E. Booth Hall), on the campus of Rochester Institute of Technology.
Parking
Once entering campus at the main entrance (indicated with a VERY large sign: "Rochester Institute of Technology, Founded 1829"), follow the directional signs labeled "Power Your Potential", towards the University Gallery.
Please park in Parking Lot F, with overflow parking available in Lot G and Lot H. Once registered, External guests will receive an e-permit. Please place the permit on your dash so you do not get ticketed.
Download Campus Maps: Interactive Campus Map.
Power Your Potential Map: Parking Lots F, G, H to University Gallery 
Map/Directions
RIT's campus is conveniently located five miles from the Greater Rochester International Airport and the New York State Thruway (Interstate 90).
From the Airport
Turn right onto Brooks Avenue, then right onto Interstate 390 South. From 390, take the Scottsville Road exit and turn right. Drive for approximately three miles, then turn left onto Jefferson Road. Travel east for approximately one-half mile to the campus.
From Interstate 90
Take exit 46 and proceed north on Interstate 390 to exit 13 (Hylan Drive). Turn left on Hylan and continue north to Jefferson Road. Turn left on Jefferson and proceed west for approximately two miles to the campus.
Address for GPS
Parking Lot F, Reynolds Dr, Rochester, NY 14623
Leadership Sponsor
First American Equipment Finance
Supporting Sponsor

---
Contact
Gabrielle Harrington
Event Snapshot
When and Where
Who
Open to the Public
Interpreter Requested?
Yes
Topics
alumni
community outreach
corporate
diversity
entrepreneurship
staff
women