2017 Distinguished Alumni: Meet Barbara-Ann Mattle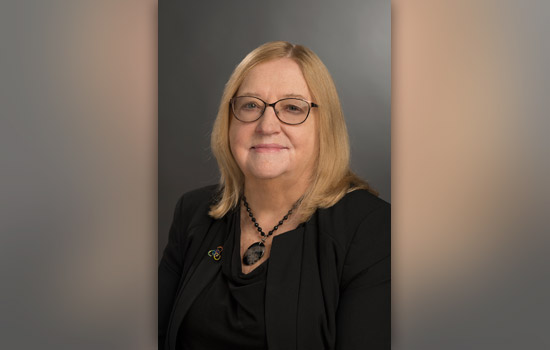 Barbara-Ann Mattle '76, '80 (general education) is not shy about crediting her rise to CEO of Child Care Council Inc., a leading provider of child care resources and referral services, to RIT.
"Everything I learned at RIT is what has helped me to achieve the success that I have had in business since then," said Mattle.
Mattle will be honored with the School of Individualized Study 2017 Distinguished Alumna Award on Oct. 13 at the Presidents' Alumni Ball.
Given the choice by her parents of a college education in either teaching or nursing, Mattle chose to enter the workforce instead, coming to RIT after already having a few years of experience in business.
Mattle enrolled in RIT because of the flexibility the university afforded in choosing her coursework. This allowed Mattle to go from a finance director with the Girl Scouts of America to the director of the organization that is now Child Care Council, shortly after graduation.
In addition to her coursework, the challenges that accompanied Mattle as a student with a full-time job also prepared her for her new position.
"When the board of directors hired me, they forgot to tell me once small thing—the grant I was hired under ended in a few months and I only had $20,000 to work with," she said. "They wanted me to figure out if the organization should stay in business and if it should, what should it do."
From there, Mattle grew Child Care Council from just her and a part-time assistant to an organization that today employs 56 employees, with three offices and a budget of $5.5 million. Each year, more than 31,500 children are cared for in licensed programs with the assistance Child Care Council. And Mattle is not yet done expanding the organization.
"People ask me a lot why I'm still there after 33 years, and bottom line is, I'm still having fun and it's still growing and that's what I'm interested in."
The Distinguished Alumni Award is presented to a certified alumnus/a who has performed with distinction at the highest levels of his or her chosen profession or who has contributed significantly to the advancement and leadership of noteworthy civic, philanthropic or service organizations over the course of many years. Those honored have brought distinction to their colleges and RIT through their professional, community and/or philanthropic achievements.
Related stories
Meet CIAS Distinguished Alumnus Gerald J. Hace
Meet SCB Distinguished Alumnus Gerald McCue
Meet NTID Distinguished Alumni Barbara Ray and Samuel Holcomb
Meet COLA Distinguished Alumnus Michael Ciminelli
Meet KGCOE Distinguished Alumnus Paul Kayser
Meet CHST Distinguished Alumna Penny Kris-Etherton
Meet GCCIS Distinguished Alumnus Ralph Derrickson
Meet CAST Distinguished Alumnus Thomas Trytek
Topics