2017 Distinguished Alumni: Meet Gerald J. Hace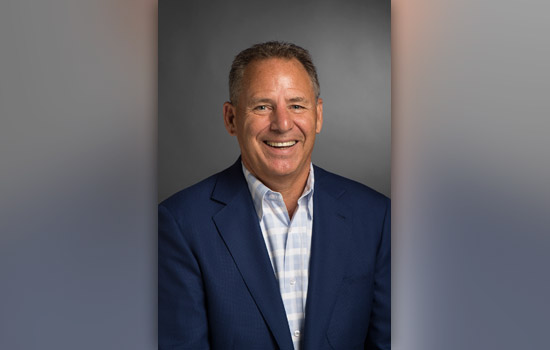 Even though Gerald J. Hace '74 (printing) was involved in just about every aspect of student life on RIT's campus, from being a brother of a Theta Xi to a member of the hockey team, his fondest memories, other than meeting his wife, Francie '75, were spent during his co-op at former Rochester-area printer Case-Hoyt.
"I just don't think you can put a dollar amount on what you learn in co-op and how that connects with what you're learning on campus, in class and in lab," said Hace. "It really does connect the dots and it set life in motion for me to be sitting where I am today."
Hace is president of Gooding Company Inc., a printing company in Lockport, N.Y., that he purchased in 1990. After taking over the more-than-140-year-old business, he grew it to three times its size, winning numerous awards along the way, including Small Business Person of the Year from the Buffalo District U.S. Small Business Administration. He will also be honored as the College of Imaging Arts and Sciences 2017 Distinguished Alumnus on Oct. 13 at the RIT Presidents' Alumni Ball.
During his co-op at Case-Hoyt, Hace learned how to deal with the ups and downs of running a business, witnessing a department go from a staff of 20 to eight in a single day—a tough but valuable experience that prepared him for any downturns in Gooding Company's business.
"I watched them make the necessary and hard adjustments," said Hace. "When you run a business, you have to adjust. Things happen quickly and you have to react quickly or you quickly run out of money."
Because of the value he sees in the co-op experience, Hace has created a similar program at his company, establishing summer internships for local high school students. The program exposes students to all aspects of business, from marketing to manufacturing to customer service.
"It's a good thing to give back, like Case-Hoyt gave back to me," said Hace. "And when I do this, I learn, too."
The Distinguished Alumni Award is presented to a certified alumnus/a who has performed with distinction at the highest levels of his or her chosen profession or who has contributed significantly to the advancement and leadership of noteworthy civic, philanthropic or service organizations over the course of many years. Those honored have brought distinction to their colleges and RIT through their professional, community and/or philanthropic achievements.
Related stories:
Meet SOIS Distinguished Alumna Barbara-Ann Mattle
Meet SCB Distinguished Alumnus Gerald McCue
Meet NTID Distinguished Alumni Barbara Ray and Samuel Holcomb
Meet COLA Distinguished Alumnus Michael Ciminelli
Meet KGCOE Distinguished Alumnus Paul Kayser
Meet CHST Distinguished Alumna Penny Kris-Etherton
Meet GCCIS Distinguished Alumnus Ralph Derrickson
Meet CAST Distinguished Alumnus Thomas Trytek
Topics