2017 Distinguished Alumni: Meet Thomas Trytek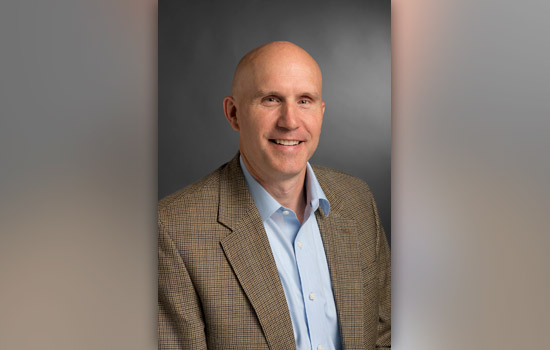 As an engineer, Thomas Trytek '91 (civil engineering technology) has experienced the highs and lows of the profession quite literally.
"I think I've pretty much covered it all, going from the top of the World Trade Center, the tallest building in the western hemisphere, to the deepest mine in North America," said Trytek.
Trytek is currently the vice president and founding principal of TDK Engineering Associates and vice president and founding principal of Aquarii Inc.
He will be honored as the College of Applied Science and Technology 2017 Distinguished Alumnus on Oct. 13 at the RIT Presidents' Alumni Ball.
Throughout his 26-year career, Trytek has worked on some of the most well-known and recognizable performing arts centers, including the Overture Center for the Arts (Madison, Wis.), JAZZ at Lincoln Center (New York, N.Y.) and Adrienne Arsht Center (Miami, Fla.). The highlight of his career, though, was engineering the rotating beacon housed in the last spire of One World Trade Center.
"The pressure was immense, but because of the importance of that site and that building, it was an honor every second working on it," said Trytek.
Trytek spent many long days and late nights on the beacon's design and installation. He credits the fast-paced nature of his RIT education for contributing to his success on the project, as well as others.
"Right from day one it was a very heavy workload," he said. "It really got me on track for a career as I learned how to deal with time constraints in order to get the project or the task done."
And although the beacon at One World Trade is perhaps the project he is best known for, Trytek is continually inspired by his other projects and prides himself on finding unique solutions that help make what the "architects dream up" work. From 200-ton moveable organ enclosures to 63-ton retractable ceilings, Trytek enjoys the challenges, along with their highs and lows, of his job.
The Distinguished Alumni Award is presented to a certified alumnus/a who has performed with distinction at the highest levels of his or her chosen profession or who has contributed significantly to the advancement and leadership of noteworthy civic, philanthropic or service organizations over the course of many years. Those honored have brought distinction to their colleges and RIT through their professional, community and/or philanthropic achievements.
Related stories:
Meet SOIS Distinguished Alumna Barbara-Ann Mattle
Meet CIAS Distinguished Alumnus Gerald J. Hace
Meet SCB Distinguished Alumnus Gerald McCue
Meet NTID Distinguished Alumni Barbara Ray and Samuel Holcomb
Meet COLA Distinguished Alumnus Michael Ciminelli
Meet KGCOE Distinguished Alumnus Paul Kayser
Meet CHST Distinguished Alumna Penny Kris-Etherton
Meet GCCIS Distinguished Alumnus Ralph Derrickson
Topics