2017 Distinguished Alumni: Penny Kris-Etherton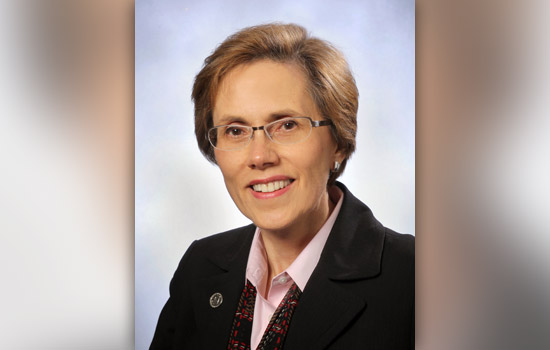 Penny Kris-Etherton '71 (food administration) is no stranger to distinction. Long before she was recognized as the College of Health Sciences and Technology 2017 Distinguished Alumna, an award she will be honored with on Oct. 13 at the Presidents' Alumni Ball, Kris-Etherton was named Distinguished Professor of Nutrition at Pennsylvania State University.
It is a fitting title for a woman who during her 38-year career at Penn State has authored 330 scientific papers, 30 books chapters, and co-authored four books ranging in topics from the health benefits of nuts and dark chocolate to dietary patterns of risk factors for cardiovascular disease. Kris-Etherton has also served on several influential national boards and committees that have issued nutrition recommendations for Americans, including helping to create the Dietary Guidelines in 2005.
It is not these accomplishments that Kris-Etherton considers to be among her greatest, though.
"I think some of my biggest successes are playing a role in students' careers, helping them along, and, in turn, touching their lives," she said. "I chose an academic career because of opportunities to touch the lives of many people and, in particular, students, who are so inspirational."
Kris-Etherton credits RIT as the foundation for her career, much of it because of her own professors.
"As a medical dietetics undergrad, I think the instructors I had played a key role in helping me to get to where I am right now," she said. "I think back on them giving their lectures and the knowledge I got, and then, beyond that, the guidance they provided."
Kris-Etherton is also part of a group of alumni who experienced RIT during its move from a downtown Rochester campus to its current location in Henrietta.
"Going from a big old building to a brand-new campus, with new facilities, with state-of-the-art equipment, just that, in and of itself, created a wonderful learning environment for us," she said. "I have so many wonderful memories of the time I spent at RIT."
The Distinguished Alumni Award is presented to a certified alumnus/a who has performed with distinction at the highest levels of his or her chosen profession or who has contributed significantly to the advancement and leadership of noteworthy civic, philanthropic or service organizations over the course of many years. Those honored have brought distinction to their colleges and RIT through their professional, community and/or philanthropic achievements.
Related stories:
Meet SOIS Distinguished Alumna Barbara-Ann Mattle
Meet CIAS Distinguished Alumnus Gerald J. Hace
Meet SCB Distinguished Alumnus Gerald McCue
Meet NTID Distinguished Alumni Barbara Ray and Samuel Holcomb
Meet COLA Distinguished Alumnus Michael Ciminelli
Meet KGCOE Distinguished Alumnus Paul Kayser
Meet GCCIS Distinguished Alumnus Ralph Derrickson
Meet CAST Distinguished Alumnus Thomas Trytek
Topics